The shop was a start-up chain for client in a vicinity of college campuses which offered a fascinating opportunity to attract young crowd towards the shop. It operates baking and light food. Architecture of shop utilizes modern design elements in warm ambience and inviting tones. This gives customers psychological hug and a sense of belonging.
The store includes cakes display area, high Stools for sitting and kitchen at back of shop. Large plain glass at entrance offers glimpse of ceiling and other elements. LED lights used near steps offers inviting promenade to the area.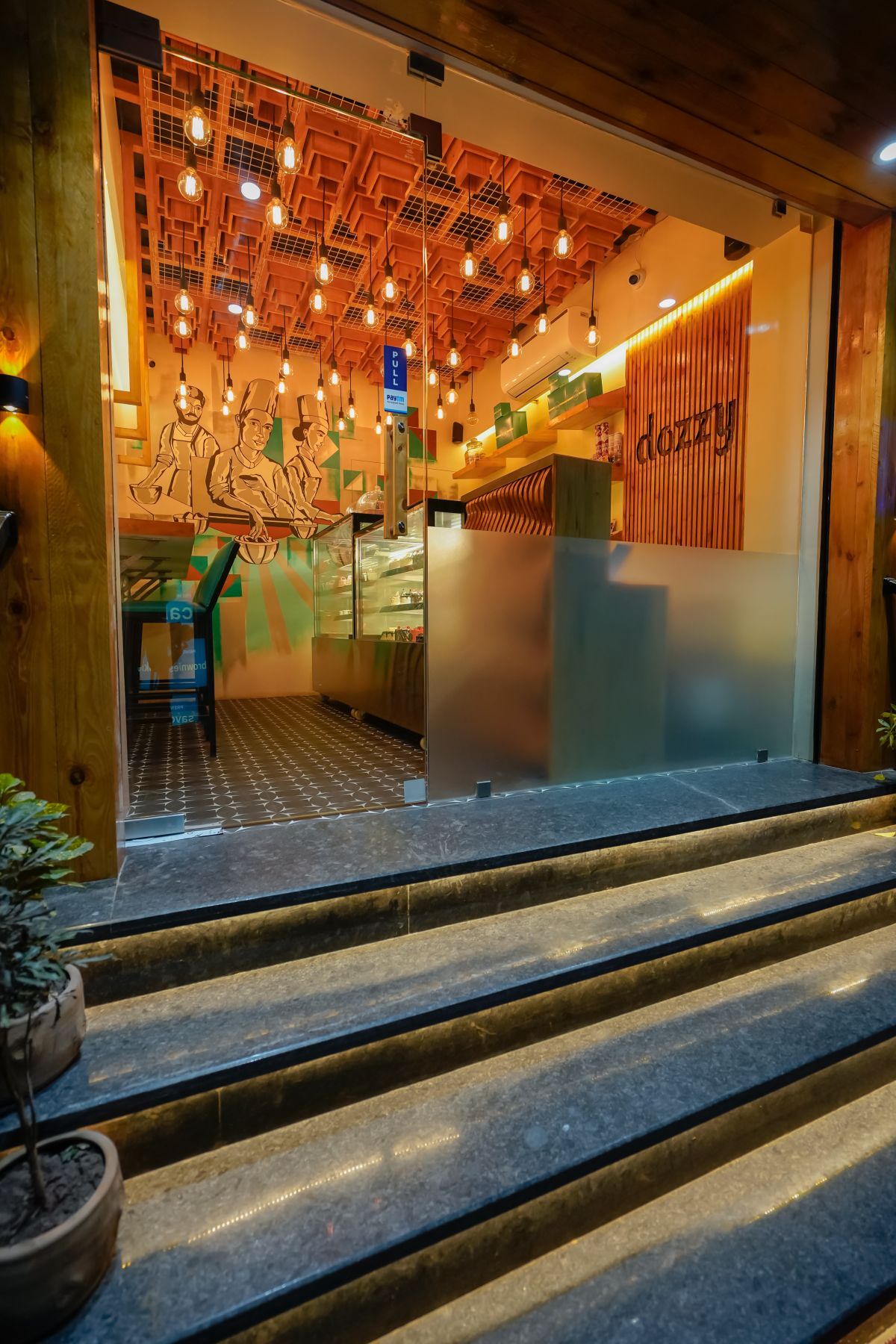 The light, materials, ceiling, flooring and wall art blended well with one another. The shade of yellow is used as it get overlooked and intense which grab all the attention. This creates light-filled spaces. The large wall art which defines the chefs baking the cake increases the fashion sense and stability of the space.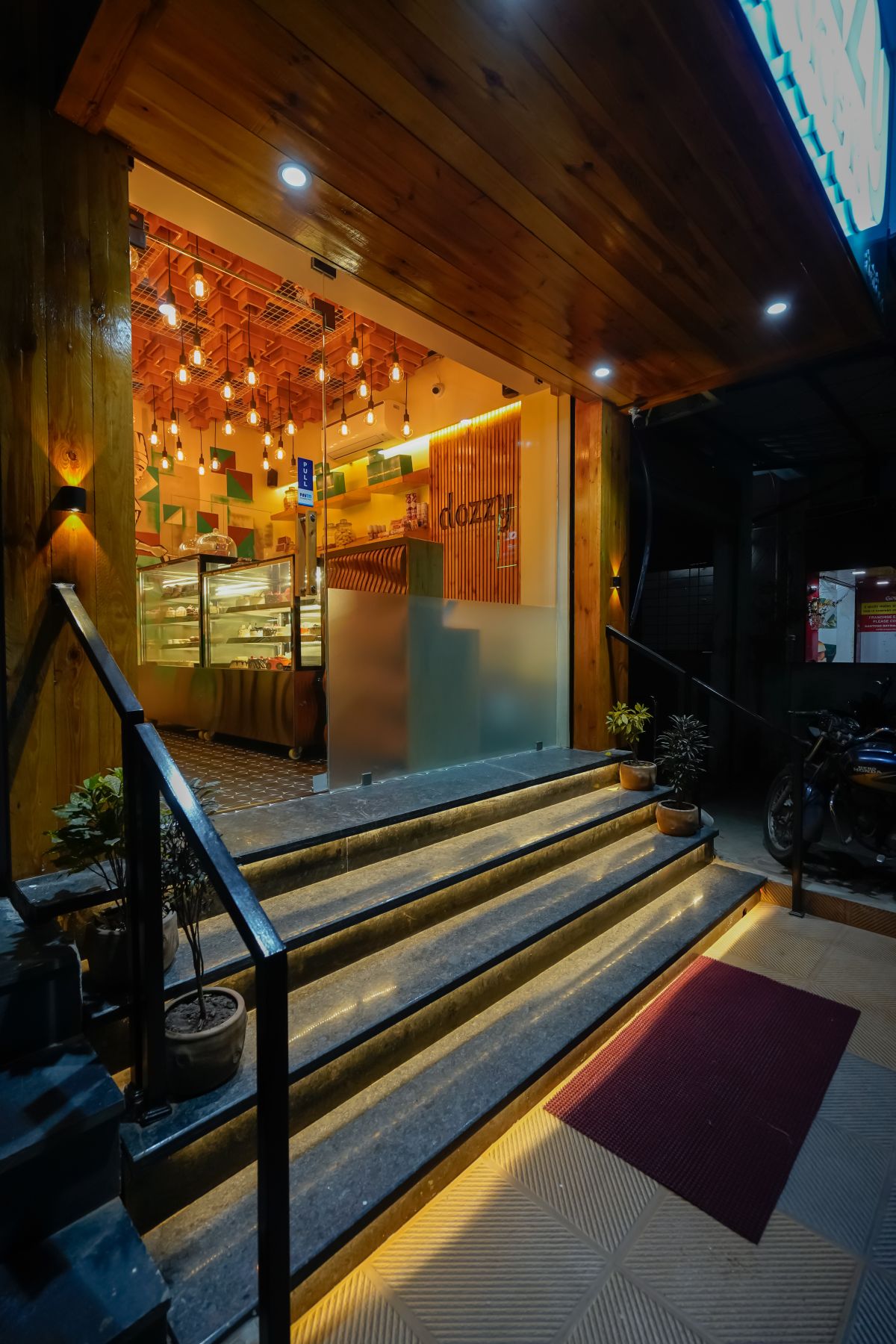 Ceiling was painted black and then frame of grid blocks were made with pinewood. Alternate blocks were made in falling line merging through the ceiling which increases the fun of space. The filament bulbs were installed to give unique character to interior of space. The ropes were used in remaining blocks to complete the connection between all the grid blocks. This gives the ceiling the aesthetic natural look.
The striking tile work is created using geometric Moroccan tiles which are black and white in colour to form wonderfully intricate patterns and are used to harmonize flooring with ceiling.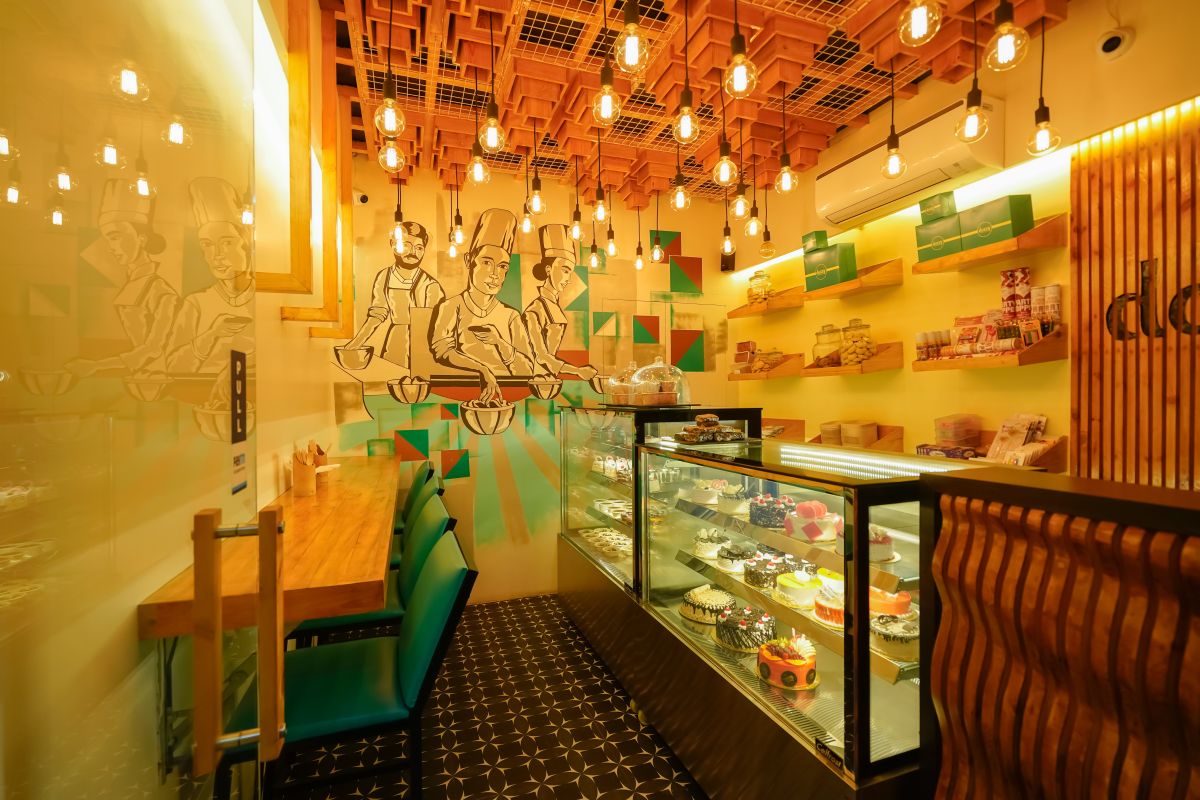 To emphasize the furniture, pinewood is used for bar tables that can be folded when not in use. Green colour for chair is taken same as that of shop's logo and colour character. The shop's name DOZZY is carved on the wood installed besides cash counter which adds rustic charm to the shop. For cash counter customized parametric patterns are used to create highly unique designs.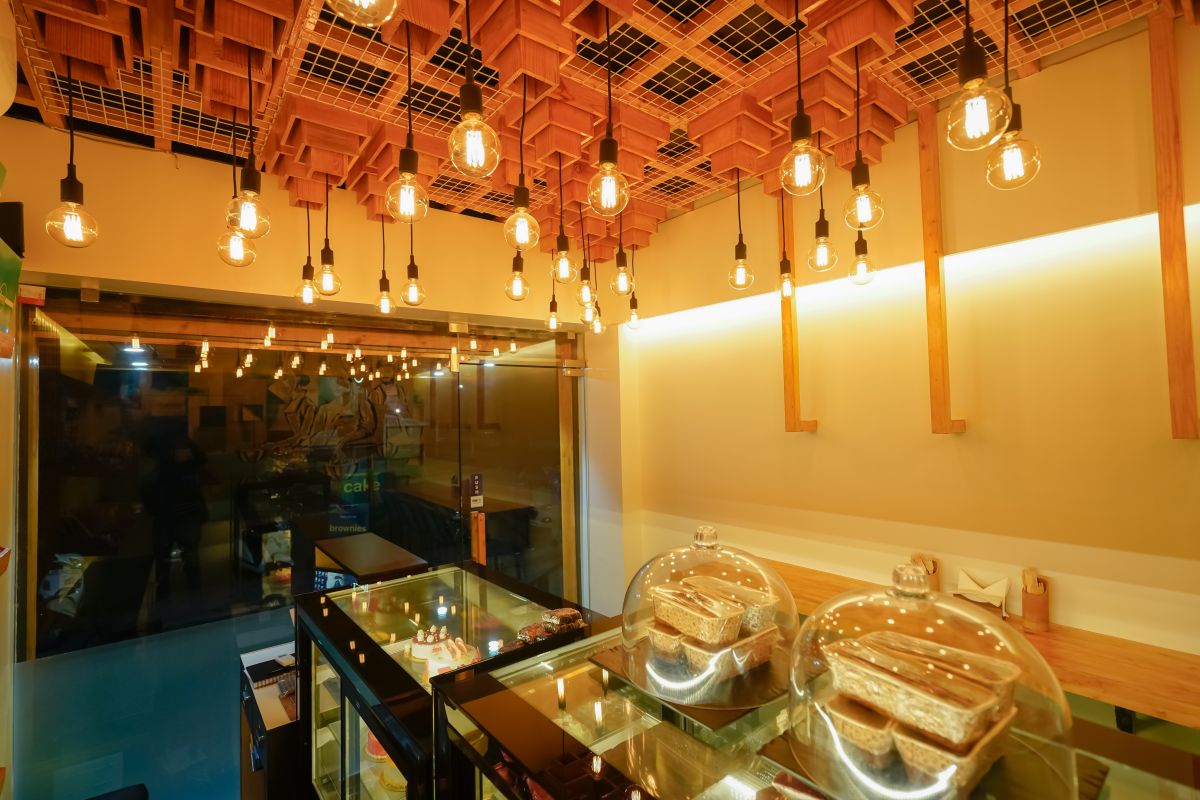 Design combines different textures and materials from natural to metallic and embraces warm yellow tones and plenty of layering when it comes to ceiling, furniture's, wall art that will lift spirits and inspire happiness.
Drawings –
Project Details :-
Client Name:- Nishit Masani
Design Team:- Ar.Kunal Warade ,Ar.Jitesh Kansara, Ar.Kalyani Darak,Ar.Runali Kumbhare
Area:-  200 sq.ft
Location:- Abhyankar Nagar ,Nagpur.
Completion Year:- 2019
Budget: 5 lakh.( excluding kitchen equipments)