Design Owl in collaboration with Jaquar Lighting is delighted to invite you to the LIGHTING #DECONSTRUCTED workshop at 4.30pm on the 10th of November at the JW Marriot in Pune.
The intent of this program is to discuss and ideate with professional lighting designers various solutions that can now be facilitated in relation to better lighting solutions for buildings, landscapes and residences.
Presenting at this workshop are Lighting Designers Nirmit Jhaveri and Sushant Surve along with Architects Pravir Sethi and Nishita Kamdar.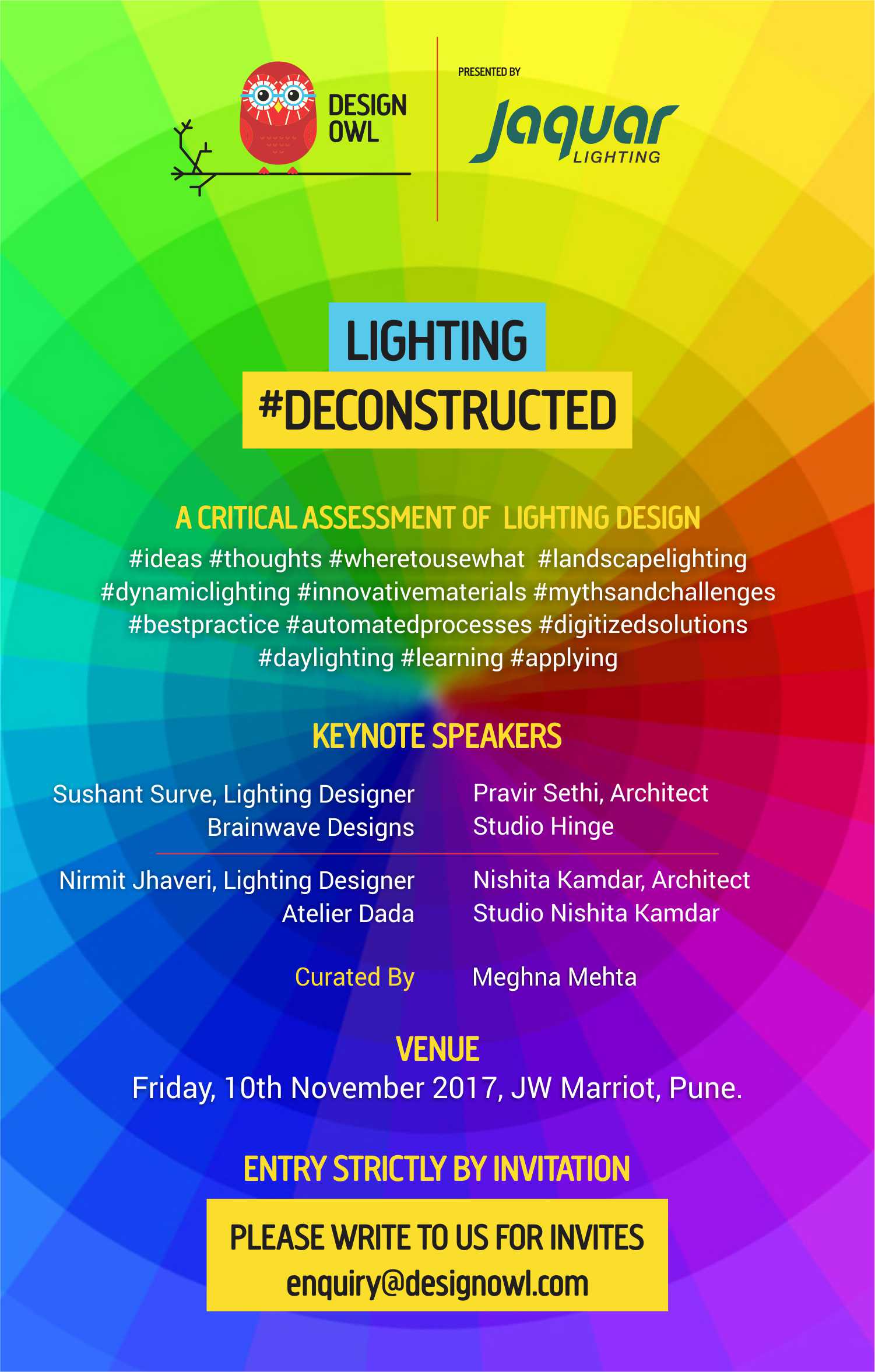 Links to the Live Feed:
-Design Owl