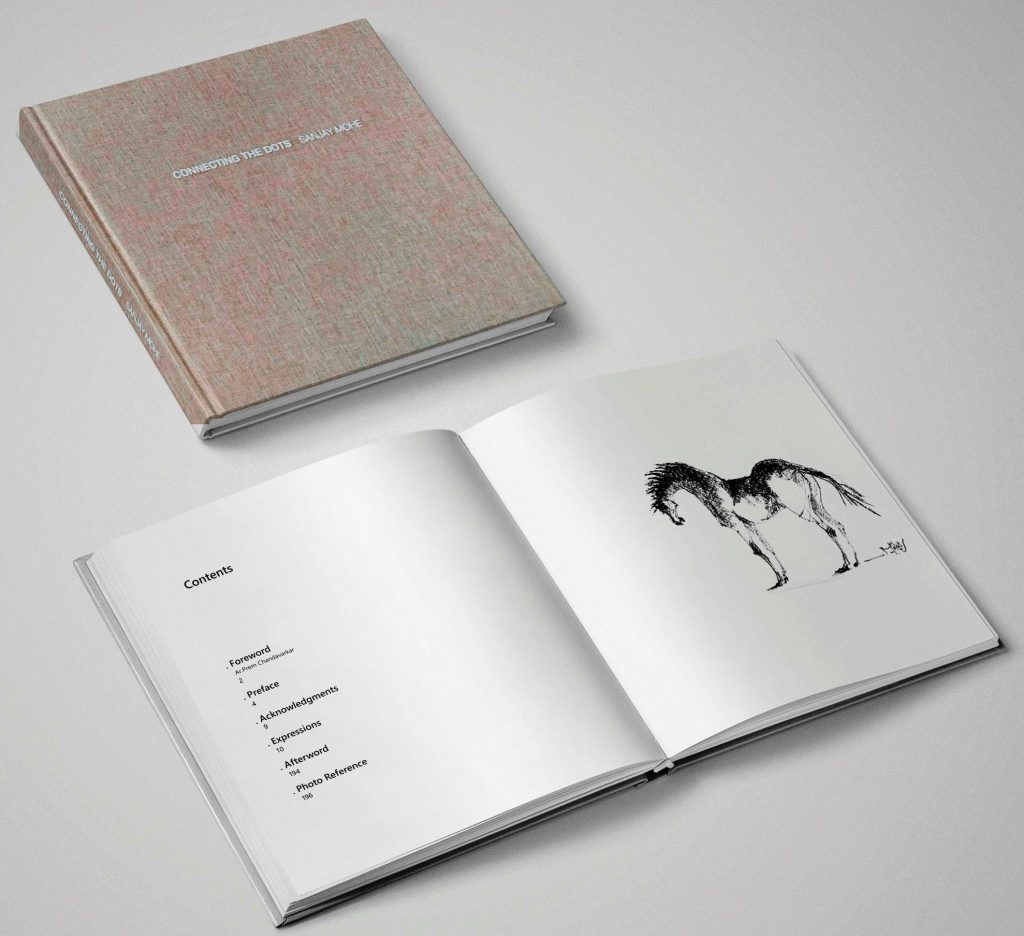 The New Book, Connecting the Dots authored by Sanjay Mohe, Indian architect and founder partner of 'Mindspace' architects in Bangalore is a collection of drawings of the diverse projects done and sketches by him. After 13 years of unique architectural practice, his first monograph has meticulously covered sketches of a wide spectrum of projects, naming a few: NIFT Chennai, JRD Tata Digital Library IISc Bangalore, NSRGIV Center IIM Bangalore, Dr. Reddy's Leadership Academy Hyderabad and TERI Delhi Atrium.
According to the author; Words are ideas, a line has the potential to be an idea. An idea starts with a dot, it becomes a line, and sometimes the decisions happen without analysis. It is an intriguing and exciting process to see the evolution of ideas while sketching.
The monograph provides an insight into thinking behind the design process of the architect. The book is an epitome of inspiration for the upcoming budding architects in order to make sketching as a communication tool. The author's attempt is an affirmation of his ideas & Thoughts to make the young readers understand his concepts and Ideations so that they get inspired to develop their own.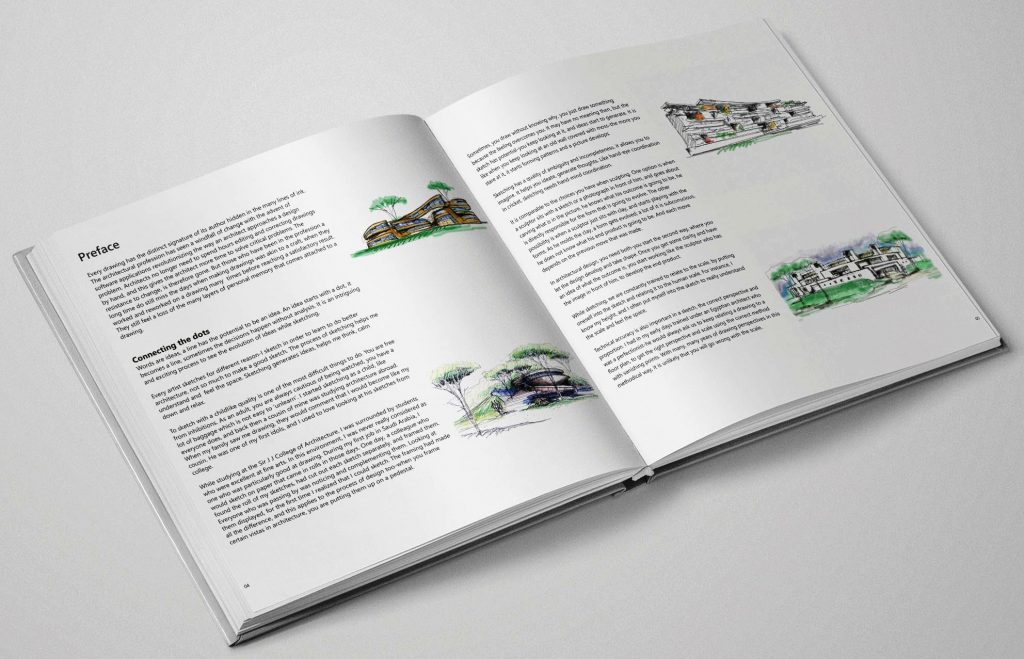 Mohe states that it is important to have a record of ideas and thought process. There is an overemphasis on the technology of late, with architecture students and young architects depending less on their imagination and more on computers. Many finer details that reveal themselves when you close your eyes, and imagine a space or sketch or draw a perspective, can be overlooked when one depends on a computer rendering.
The visual memory is the strongest to remember and recall, thus it is imperative that the sketch one draws on its own or tries to understand the interpretation of someone else's drawing shall definitely leave an indelible mark to learn and aspire. Also, as each act of sketch carries the physical memory of the previous drawing, one's ability to draw evolves. Hence, the evolutionary process of architectural drawings is well portrayed by the architect in this book.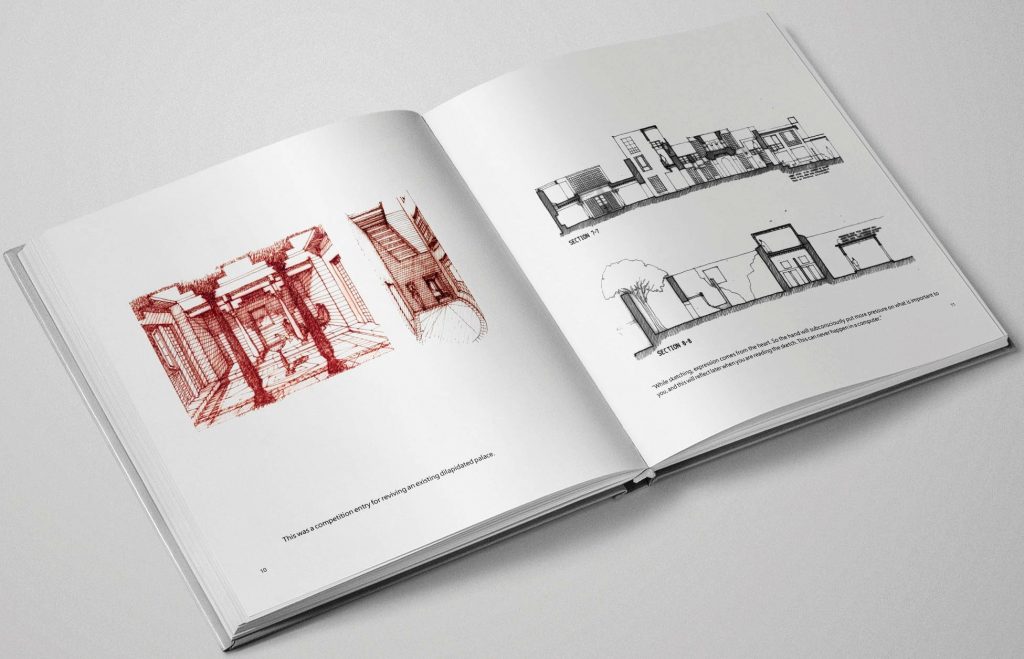 Mohe further remarks on how the physicality of drawing is a way of putting oneself into the sketch, sensing human scale, and this happens only because it is possible to hold such memory in one's muscles. And because that specific memory lives only in one's own muscles, the line one draws is completely different from the line anyone else draws. The continued act of drawing is a process of finding your inner voice, your purpose and potential, the reason you were placed in the world.
On a concluding note, I would say that this monograph is a beautiful collection of the architect's ideation of diverse interpretations ranging from creating movement of space by layering of curved planes, imagining façade being pulled out of drawers of a cabinet, inspiration of a stack of books; some open and some closed, observing the posture of a cow's legs; its humps; its slow movement to understand geometry and form, study of light on straight, slant surface and a lot more.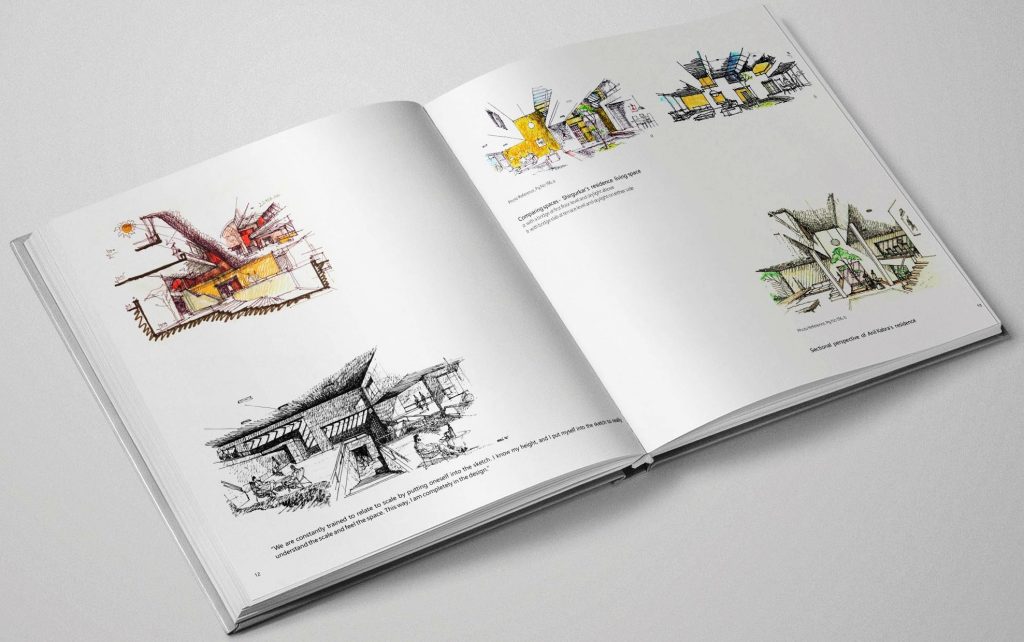 "Architecture is a process of falling in love with an idea and a relentless fight for its realization. But in this process, one never seems to capture what one wants and hence the process goes on and on". – Architect Sanjay Mohe
Sanjay Mohe- The Connecting Dots was released on the 21st May 2018 at PAGE 3 BOOKSHOP, NG-11 Manipal Centre, 47 Dickson Road, Banglore. It can currently be purchased from the publisher, Border Books who are running an exclusive marketing campaign for the month of May-June whereby the book shall be available at a 25% discount. Copies of the book can also be ordered by writing to [email protected], Mobile No: +91-9886130211. The book is also available on Amazon India.