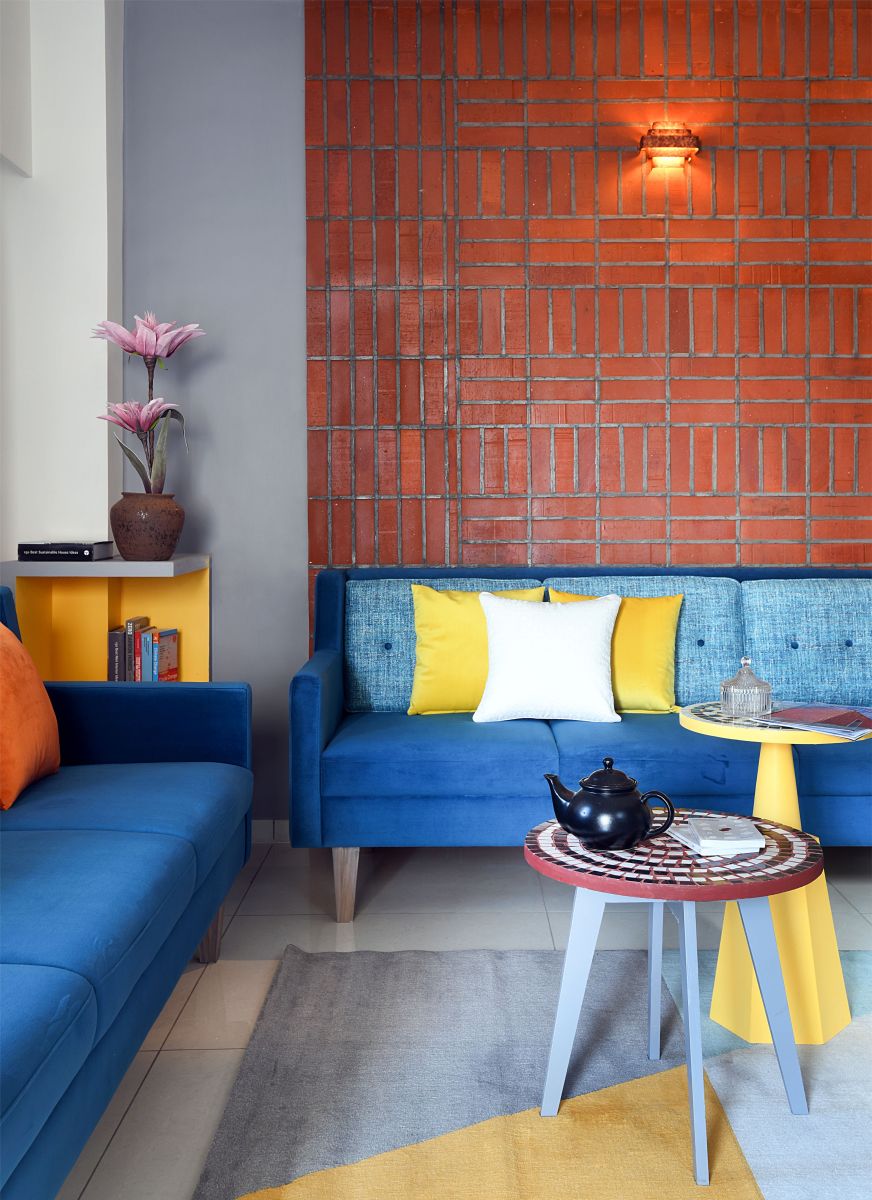 This apartment interior is a dialogue between tradition and contemporary thoughts between craftsmanship and design, which are well designed and detailed out functional spaces according to the client's brief.
Entering the foyer, patterned floor creates an impression of carpet in black and white stripes standing out boldly as a welcoming element. The corner wall mural defines the green character of plantation enhanced with both lightings to add a soft glow to the scene and to hold small plants in a vertical sculpture.
The perforated doorway demonstrates a see-through jail in subtle colour graphics to define a modern theme-based foyer. Further, the interior is artfully designed by merging of the vernacular material, which is affordable to everyone.
A corner wall shelf in striking graphics, or flat bricks pattern above the vibrant comfortable blue seating, a colourful wall hanging artefact offering a picturesque view transforms expression of classical feel with timeless beauty for space.
The living room and kitchen walls were partly removed from the concrete element, connecting the two areas that maintain visual permeability. Precise craftsmanship ensures this profile in a flat brick pattern to convey character through simple variation.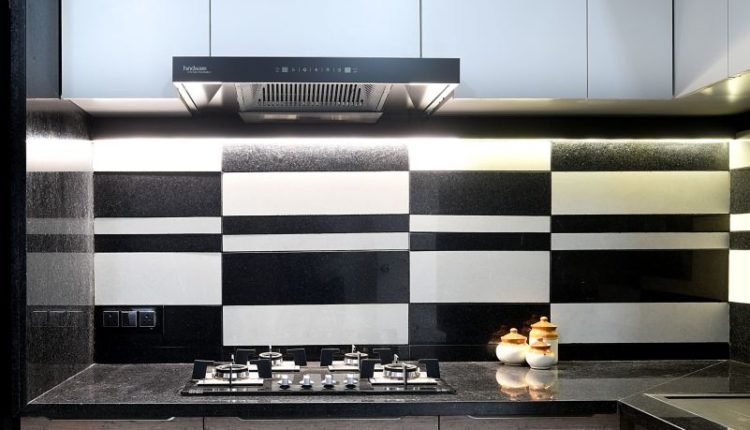 Custom-designed black island countertop, in continuity, includes a seating area at one end, serving as a dining bench to sit with family and other curve end merges into the main kitchen area.
The bedrooms are designed simply with one element standing out in each space.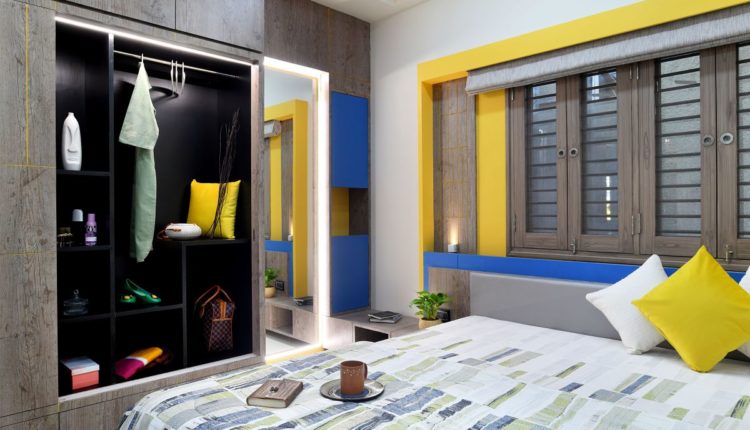 One of the bedrooms combines a set of windows into the wooden frame of equal proportions running all around the backdrop. Yellow and blue-toned interiors add pops of colour and vibrancy to this bedroom.
Another bedroom has a wooden headboard and resin backrest as a large backdrop with a strip of dark maroon intersecting the white. The combination of checkered pattern grooves on wooden laminate with black liner inside adds a creative touch to the wardrobe.
Creating a playful backdrop in kid's room, theme continuity of frame underlies its expressions of various colour palettes along with the variations in each composition that brings about the diversity of experience.
Project Facts –
Architect: Manoj Patel Design Studio
Site Area: 1800 square feet
Project Type: Penthouse  ( Renovation  )
Location of the Project: Vadodara; Gujarat, India.
Year: 2020
Credits:
Design Team: Ar. Manoj Patel, Shivani Tamboli, Aishwarya Gupte
Clay Cladding: Tarachand Prajapati
Client  : Chaitanyasinh zala