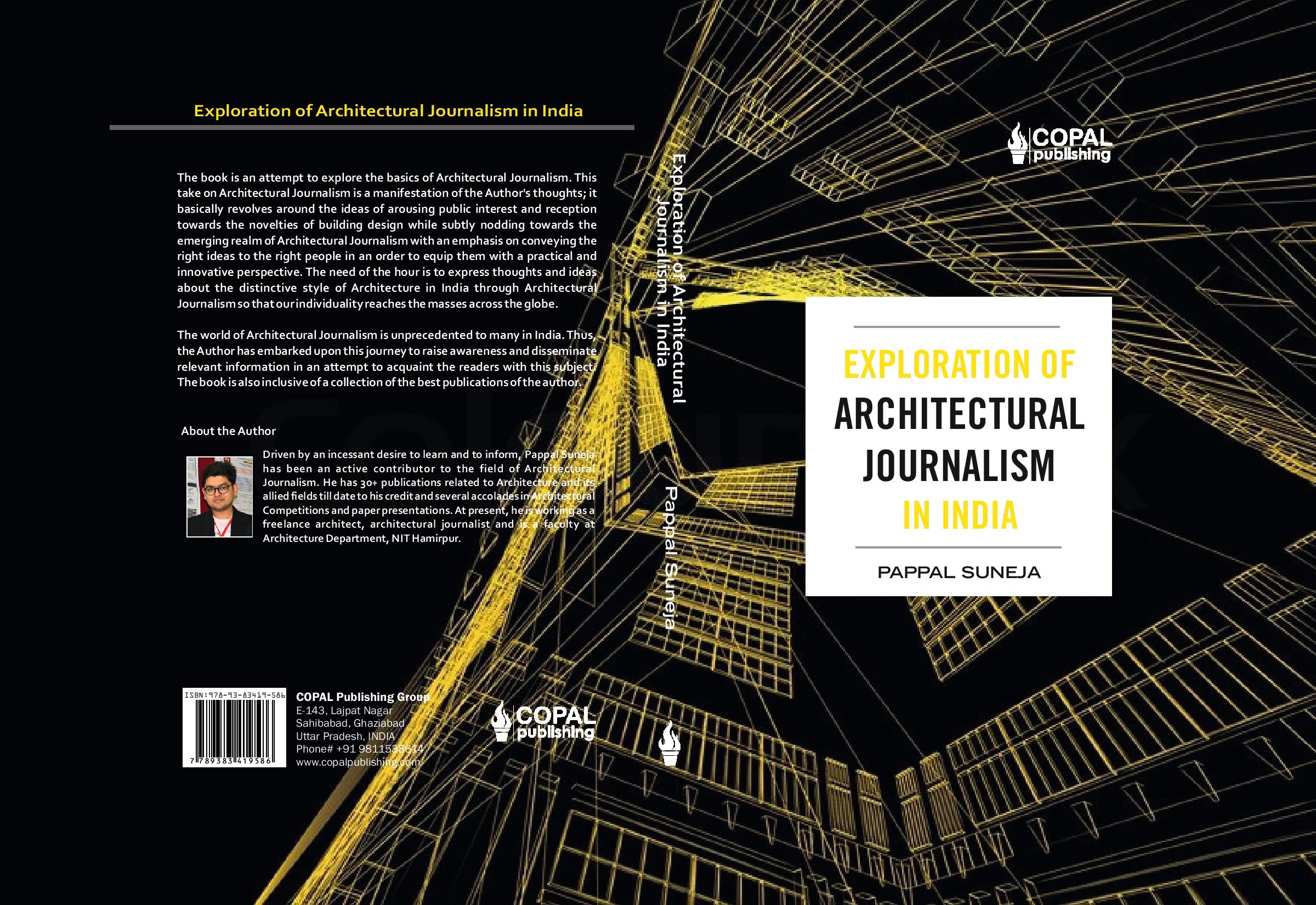 Architectural Journalism, Architect Pappal Suneja explores with a multi-faceted approach the depth and width of this profession within the goals of literary journalism. The Chapters cover with a comprehensive understanding of this creative profession the many dimensions that challenge the practice. These chapters also delve into the many aspects that make the lives of these individuals from their early student days to their final edges.
Pappal, manages to steer off controversy and hold a literary perspective with a sense of clarity that intertwines the myriad disciplines that make visions' into reality. These pages reveal for the aspiring youngsters a different pathway than the direct involvement with the built environment. The Art of Journalism in India in Architecture is rather nascent. Yes there are many magazines and a few journals, but a book on this subject is a welcome realisation. Very few of them are really meaningful with the profession. And even fewer are edited or published with an Architects' involved integration. Media has a strong role but must comprehend the discipline of design especially of the built spaces.
This book opens fresh doors to the Schools of Architecture, which within the next decade will be churning out nearly forty thousand graduates per year. New avenues of the profession and its interface with LIFE offer challenges. Here is one such significant path that deserved light and in a manner of stating has been initiated with a bold approach. I am confident that having thrown open these doors many other aspirants will see this as an opportunity to get into the world of critical appraisal.
Positive criticism is the fundamental demand for reaching higher heights of achievement. Especially in the Built Environment where any and every one who can write with any of his, her senses the elements becomes an authority. This has muted many young spirits and unfortunately encouraged many mediocre but well connected practices beyond myth into reality.
I am confident that this will also open many Schools to encourage and infuse students into this literary avenue by making it a part of their serious curriculum. Not just an elective but even an in-depth Thesis. With these words, I thank Pappal Suneja, for inviting me to these exciting pages of a new dimension of the Man Made environment.
About the author of the book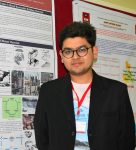 Pappal Suneja has been an active contributor to the field of Architectural Journalism. He has 30+ publications related to Architecture and its allied fields till date to his credit and several accolades in Architectural Competitions and paper presentations. At present, he is working as a freelance Architect; Architectural Journalist and is Asst Professor at Mc Gan's Ooty School of Architecture. He can be reached at architect.pappalsuneja@gmail.com