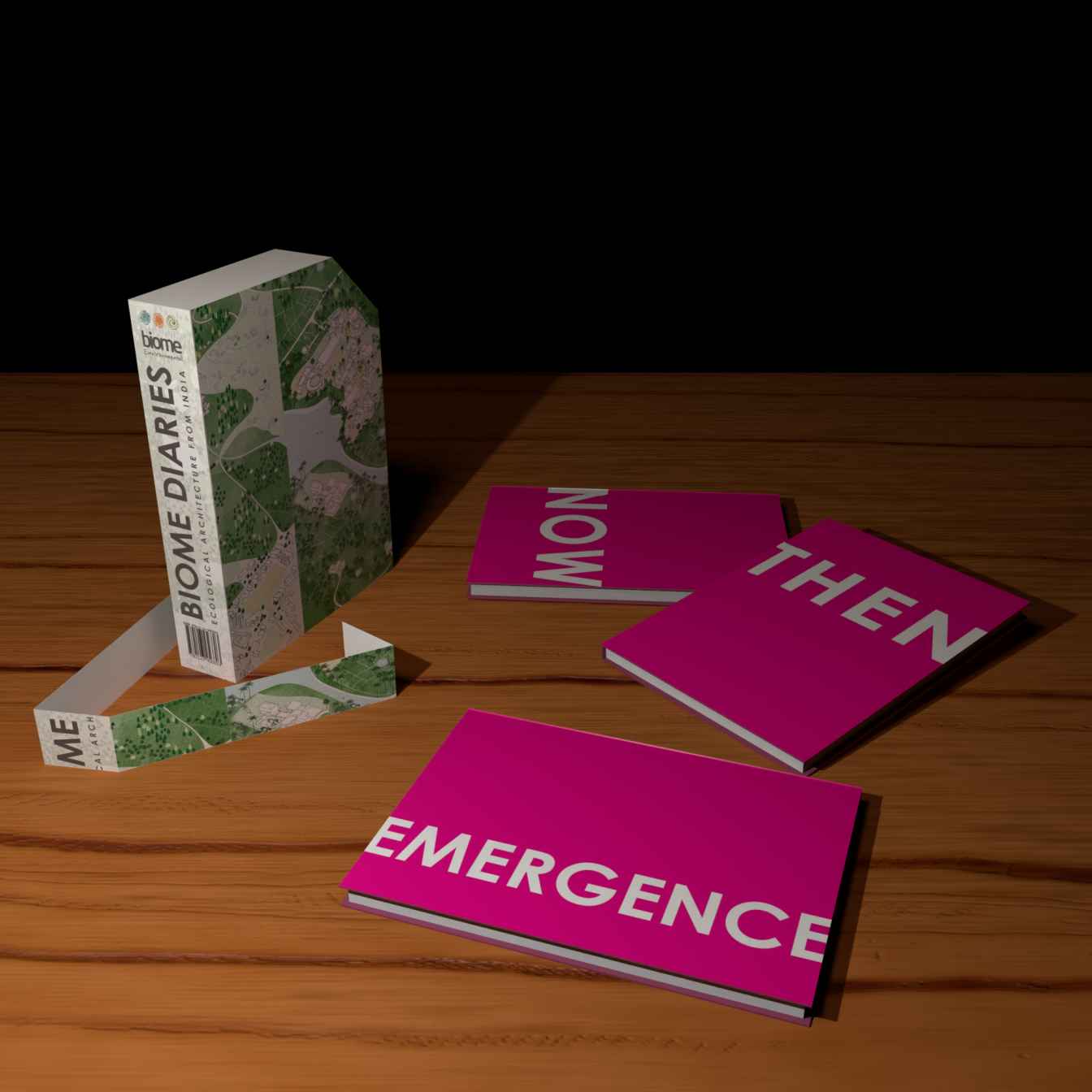 About the book
Biome Diaries is envisaged to be a series of pocket-friendly publications about the people, projects, and processes at Biome Environmental Solutions (formerly Chitra Vishwanath Architects), that have striven to mainstream ecological consciousness over the last three decades. As a collection of essays, the books will navigate across different timeframes and typologies, with a focus not only on architecture but the firm's engagement with water and energy management.
Biome Diaries would be of relevance to students of architecture interested in investigating and understanding the firm's approach to ecological design, with a narrative record of events, experiences, learnings, and achievements. The diaries consist of essays in the form of text, visual narratives, poetry, fiction, sketches, illustrations, photographs, drawings and more, from a range of contributors, both from within and outside the architectural community.
The diaries have many authors ranging from architects to our patrons and how they perceive the design. It also has a commentary from a contractor! The contributing architects are Gautam Bhatia, R J Vasavda, Rahul Mehrotra, Soumitro Ghosh, Falguni Desai, and Khushru Irani. Our young colleague Vidushi Gupta has also written about her experience at sites and how it is different from making drawings in an office.
The construction methods are illustrated through comics rather than construction drawings alone. These drawings and comics are done by in-office talents.
The hardcase set consists of three hardbound diaries of A5 size, namely "Then", "Now" and "Emergence". Each diary has on average 130 pages.
You can place your preorder by clicking on this Google Form Link or by filling in the physical format attached herewith the mail.