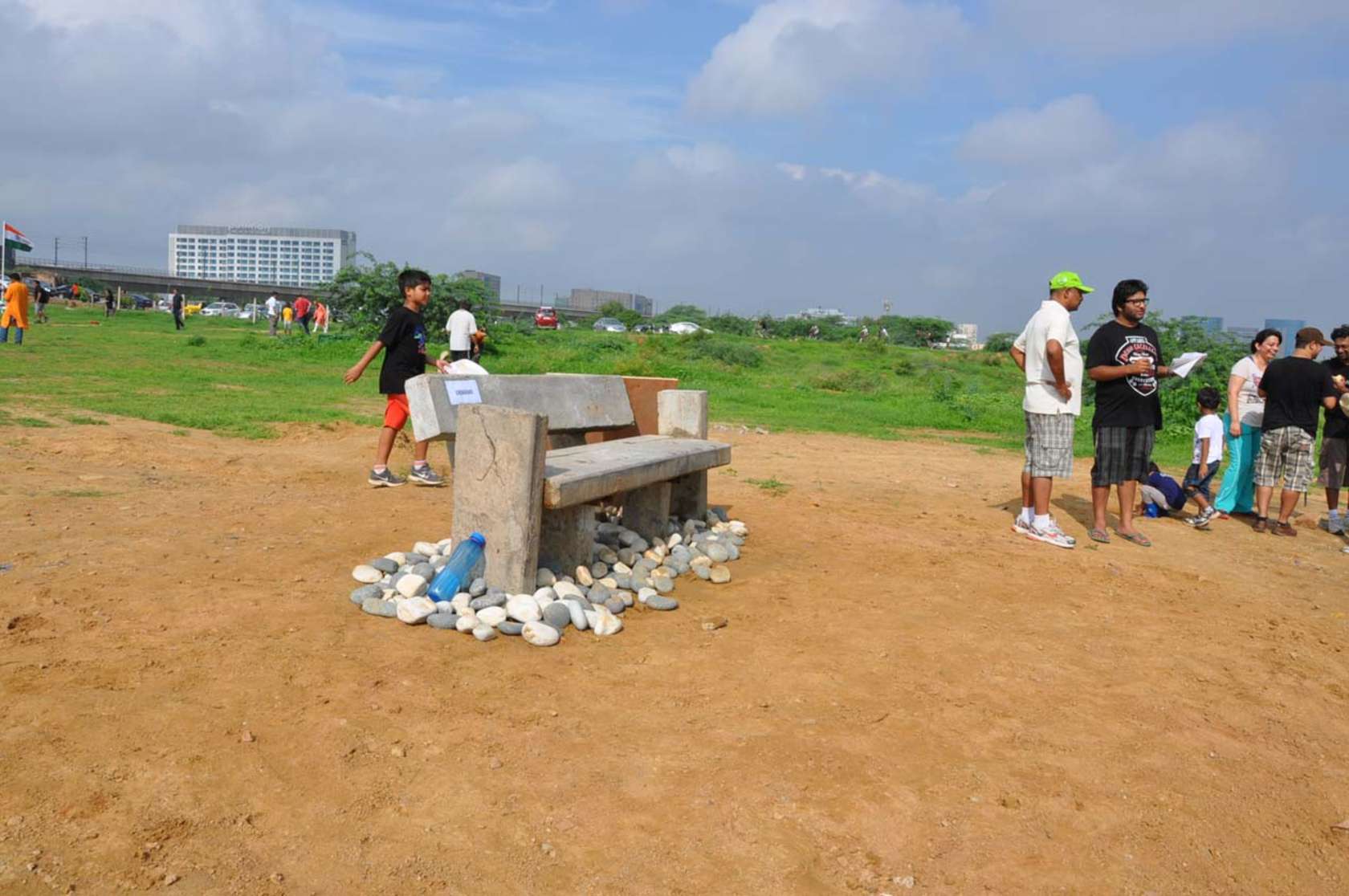 SITE:
The biodiversity park is located at Gurgaon Delhi border and the site is one of very few open space left in continuously expanding  Gurgaon city. The site is actually an over exploited stone quarries, work on which were banned by Indian Supreme Court in early 1990s. The aravali range is Aravali range is dividing South Delhi from Gurgaon and it is very significant in every team for both Delhi and Gurgaon to have some "Breathing Space".
The existing site is very vulnerable to greedy developers who have successfully collaborated with the Corrupt Haryana state government's officials and have changed the land use for forest, and other to land use types to residential and commercial. The previous state government were too keen and have shown over the top interest to change the land use type to generate the revenue. The Gurgaon district which constitute only 5% of population and land of the state have been generating more than 50% of revenue for the state of more than 25 million for last two decades. This biased policy of tax generation has turned the Gurgaon city into a classic example of "How not to design a city" and "one of the most unplanned, and unsustainable" city.  The corporate, developer friendly media have supported this move throughout this "development phase" and have termed the city as "Millennium city" arguably comparing it to Manhattan , Singapore or Shanghai.
Some of the residents realised the reality and started demanding the open spaces most which was already been taken by Malls, Multi Storey housing and Cyber parks.The gurgaon based NGO "I am Gurgaon" with the help of Local council  started developing area into a "natural forest" with local native plantation. The idea behind the " re-generation" was that the area and the elements must require extremely low maintenance, self-sustaining and "Vandal proof" because of factors like rouge element, size of the site and the experience required to maintain.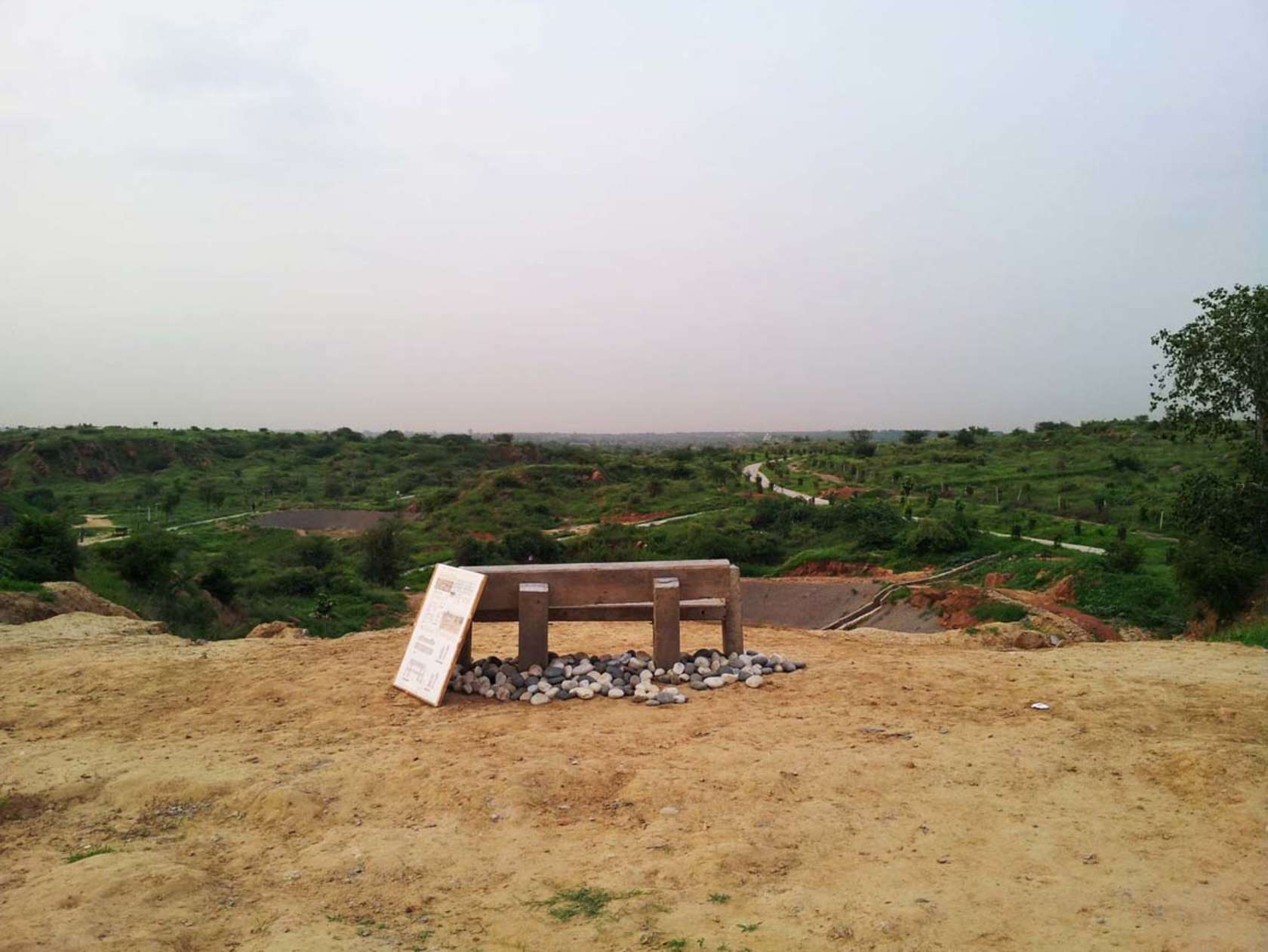 CONCEPT:
This bench is made of 90% Recycle / Reusable Material without compromising on the design and comfort. The Bench boards i.e. sitting and the rest back is made of the Unused / Electric Concrete pole with width of 12' or more absolutely suitable for comfortable sitting.
The Material of the bench are already available and doesn't need to be processed, the Materials and life of Final bench if made with perfect detail can last decades.
The important thing about the PROPOSED BENCH is that it was designed as "Vandal" proof, and wont suffer from any wear and tear in extreme weather's and doesn't need any maintenance. The brackets and mounting hardware were sourced from the illegal board hoarding.