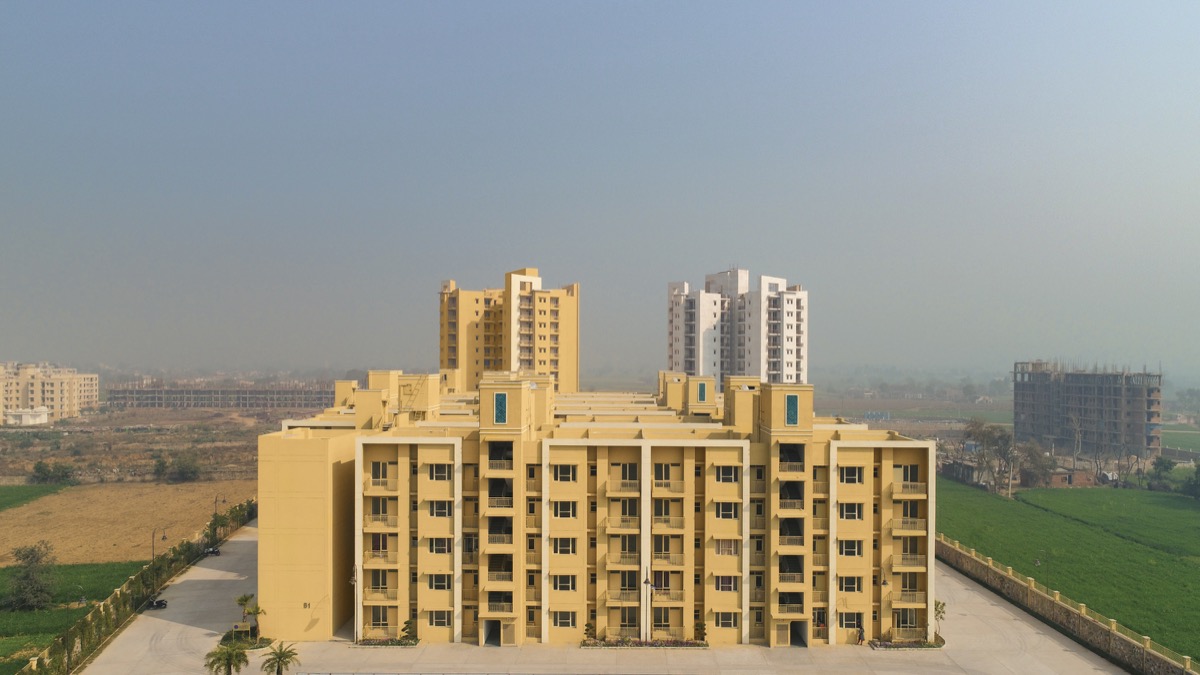 In an endeavor to provide super design value to the clients, DFI has come up with another housing project in the "cost effective" segment, an intervention to solve the affordability problem. The project has been especially designed for the masses who are looking for the same comfort and security of a self-owned home that the more fortunate middle class enjoys.
Located in Bhiwadi, close to the city; the site is insulated from the urban chaos defining an upcoming wholesome development. By offering safe, efficient and well equipped residential township, the project not only urbanizes but urbanizes well, fostering growth by giving people with higher-than-average residential options. The use of modular construction has helped in cutting down on the cost and construction time of the project; finished in 14 months, and delivered to the end user 4 months prior to the agreed date of delivery.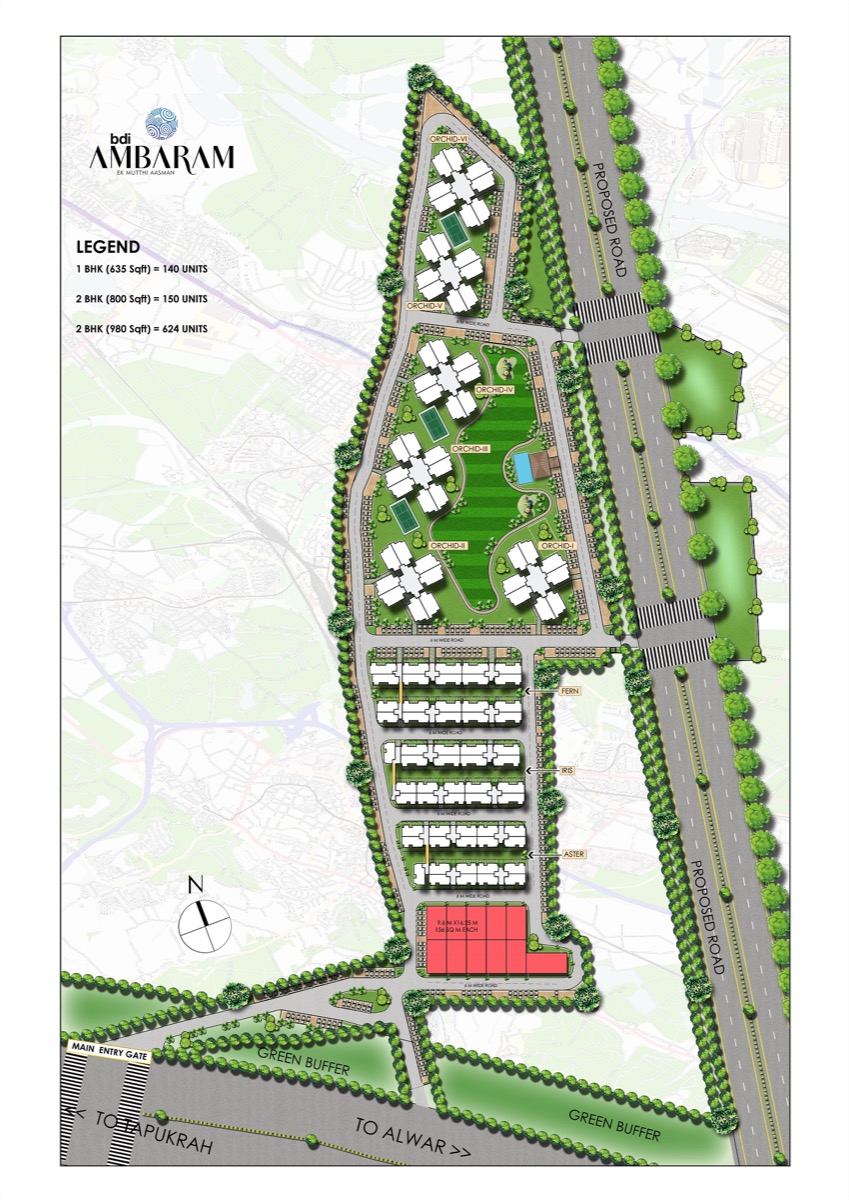 In affordable housing like this, the amenities have been made to match with the initial price point and the maintenance costs during the lifecycle of the building. The housing scheme has been designed sensitively, keeping in mind the needs of the end user.
The site welcomes the visitors with a beautiful Palm lined entry boulevard. Spread across 13 acres, the housing is a Low Density settlement since cost of land was low, allowing for low-rise development. These low rise towers have been tastefully done, despite the costing. The economizing has been done by the virtue of unit sizes, without compromising on the quality.
The High rise towers are aligned on the North-South Axis, hence allowing 50% of the units get morning sun, other 50% get afternoon sun. The Streets were designed such that they get day-long sun.
DFI chose the 8 to a core plan for dwelling units in the affordable segment; with fat plus shaped arrangement which has two units in each of its wings. As a result of the compactness of the cluster plan, the area required under circulation is substantially lower than say a linear corridor plan, with the added advantage of all units getting ventilation, light and most importantly visual privacy from another unit. The plus-shaped towers allow for joining two or more together and shaping a geometric site arrangement. Densification of units in the towers allowed for rarefication of the overall building footprint on the site.
In a fiercely competitive market, landscaping is becoming one of the differentiators for the projects to stand out. Much attention has been given to the landscape details to integrate the functional and sustainable aspects of the design while offering the perfect outdoor setting and landscape zones. The landscape has been evolved with the design and development of the built spaces, adding value to the living experience of the residents, notwithstanding the amount of budget. The planning of open spaces has been critically done, not only in terms of decorative elements, but also the functional usage by cleverly incorporating services, utilities and drainage systems etc.
More Images:
All images are copyrighted by Andre´Fanthome
Project Facts:
Typology : Residential
Name of Project : BDI Ambaram
Location : Tapukrah, Bhiwadi, Rajasthan
Name of Client : Berry developers Infrastructure Pvt. Ltd..
Contact Person : Mr. Sumit Berry
Address : Berry Developers & Infrastructure Private Limited, Building No. 80, 3rd Floor, Sector 44, Beside Ramada Hotel, Kanahi, Gurugram, Haryana
Principal Architect : Anand Sharma
Design Team : Navin singh, Abhishek kr. Sinha , Manish kr singh
Site Area (sq ft & sq m) : 55435.650 sqmt , 596704.347 sqft
Built-Up Area (sq ft & sq m): 79442.561 sqmt
Start Date : September 2013
Completion Date : phase I completed 2015
Photographer: Andre´ J Fanthome