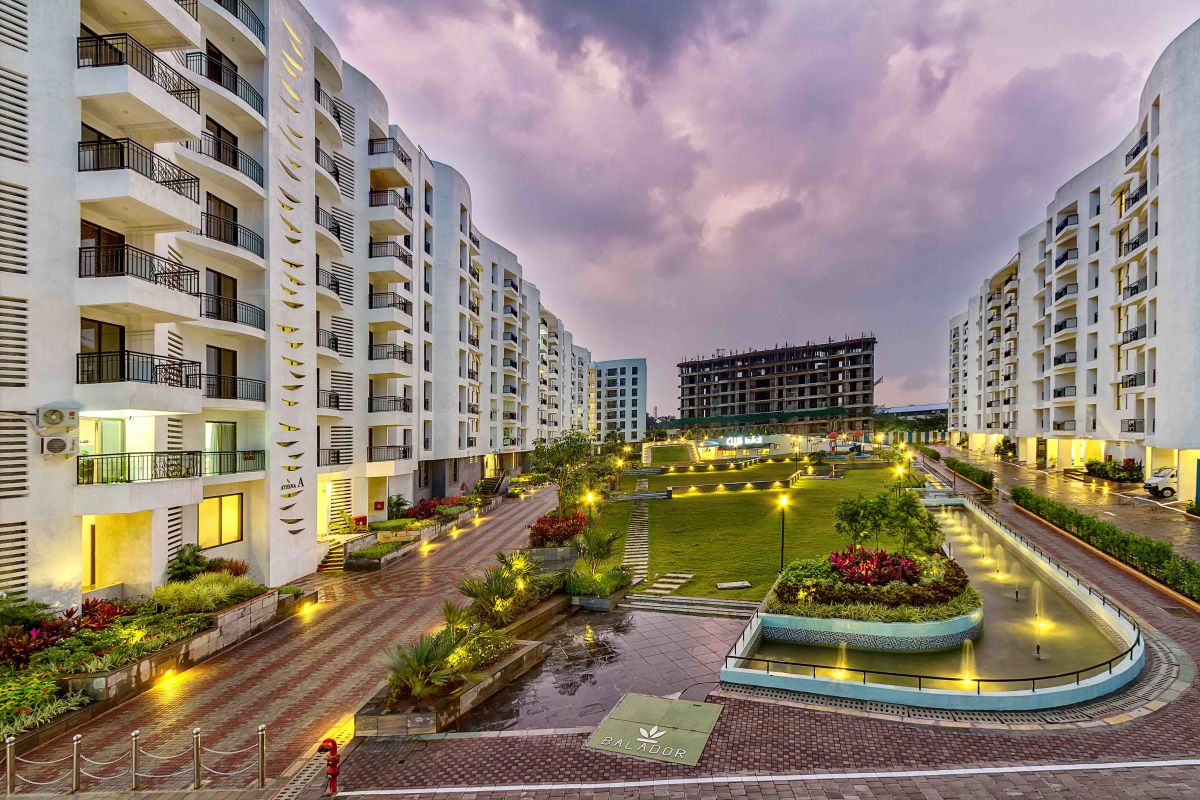 Set against the backdrop of the Sahadyari Mountain Range in Talegaon,Pune, the Balador township has been designed as an idyllic and scenic environment that fosters green living within a self-sufficient neighborhood. Athena, the first phase of the Balador development includes nine buildings that merge seamlessly as one through a free-flowing curvilinear façade – enveloping the entire site and landscape within it.
The 3,18,000-sq.ft. residential complex comprises nine five-story buildings oriented around a central landscaped courtyard, a clubhouse and play areas of children. A hierarchy of stepped landscaped courtyards marks a sense of entry with a free-flowing cascade of water along one side of the green. These serve as the communal heart of the complex and have been designed to host multiple configurations of gatherings and activities in order to successfully respond to changing social demands within a close-knit community.
The residential complex successfully employs simple technologies to tackle complex problems of energy and site management. Wastewater and stormwater management systems, as well as processes for treatment and disposal of all types of waste within the township, have been put in place to minimize environmental impact.
Through its strategic planning and fluid-design, Balador Athena seeks to bring to life the play of nature that surrounds us, reflecting its fluidity and the unbound state it is in.