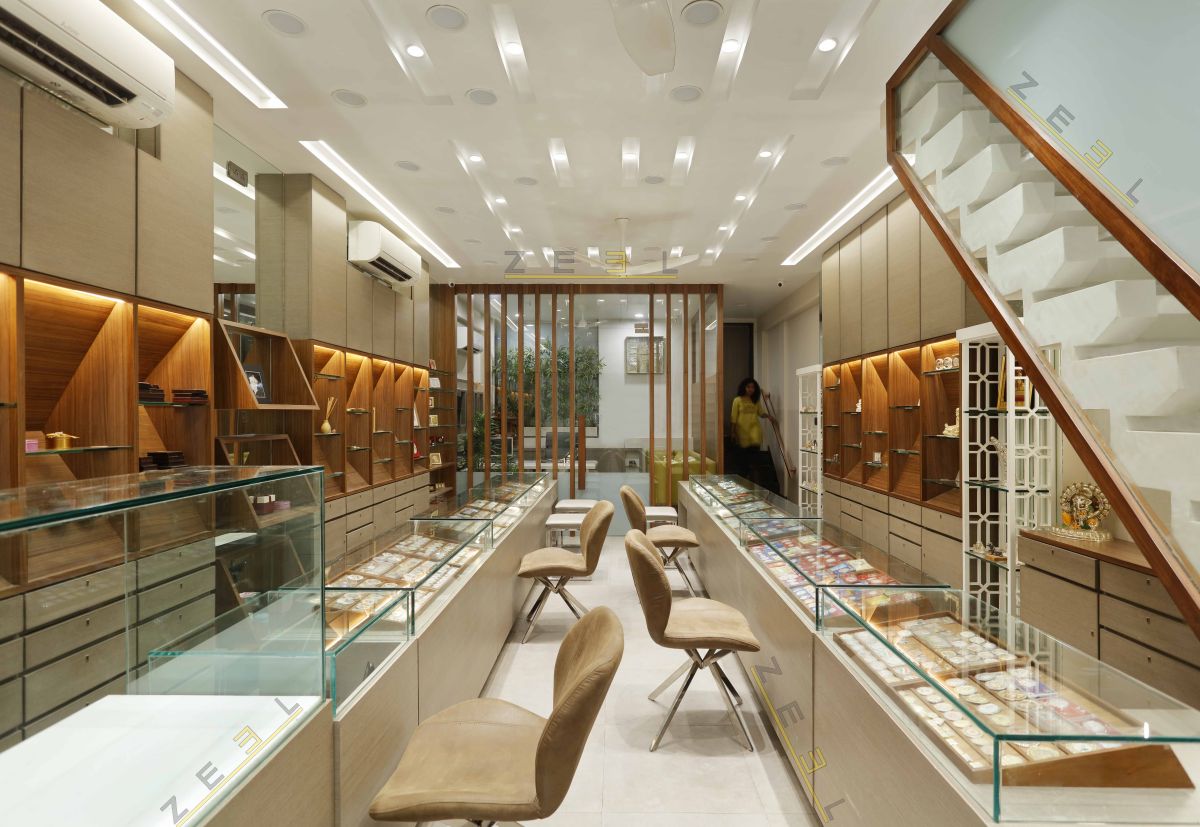 Two small shops were combined into one to make a bigger showroom.
The brief of the client was to make it look different from all the surrounding showrooms (typical jewellery shops). He didn't want much of display as he deals in the wholesale market, thus storage requirement was more than the display area.
We selected a colour palette of grey and brown representing earth and wood. Wood is used in the display unit, grey tiles are used on the floor while grey veneers are used in the rest of the areas. The display is designed in such a way that only jewellery is highlighted over the furniture. Lights were focused particularly on the display only. Wood fins and glass used for the cabin gives partial openness to view the customers.
The staircase is made in white stone, with steps cantilevered from the wall.
Project Name: B.T Jewelers
Size (area): 740 sqft
Location/ Place: Mumbai, India
Cost: Approx. Rs. 37 Lakhs