Vision of Awadh Shilpgram Lucknow
The vision of shilpgram is to provide the single platform for all over the country craft and to enhance the lucknowi art and craft in itself. This is a place which gives the opportunity without the filter of brokers to the craft persons to elaborate, share, interact, learn and teach with their art of work directly to the buyers, to the general public and the art lovers.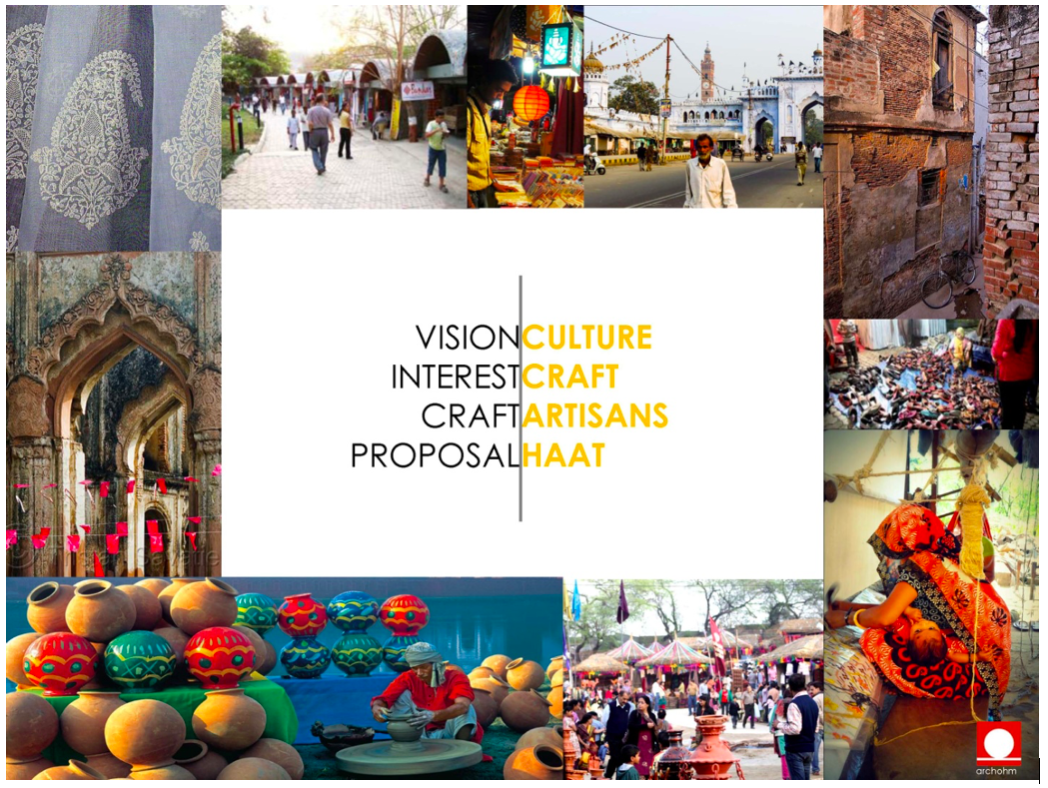 The USP of Awadh Shilpgram, Lucknow
USP of shilpgram is his architecture which depicts the old Lucknow architecture in modern way.Its articulation has been realised through a contemporary interpretation of traditional elements of arches and Jaalis.
With nearly two-hundred craft shops of which some are air conditioned, craft courts, a dormitory hostel, an auditorium, and a food court with stalls serving cuisine from different states, Avadh Shilpgram indeed provides generous facilities to visitors and artisans.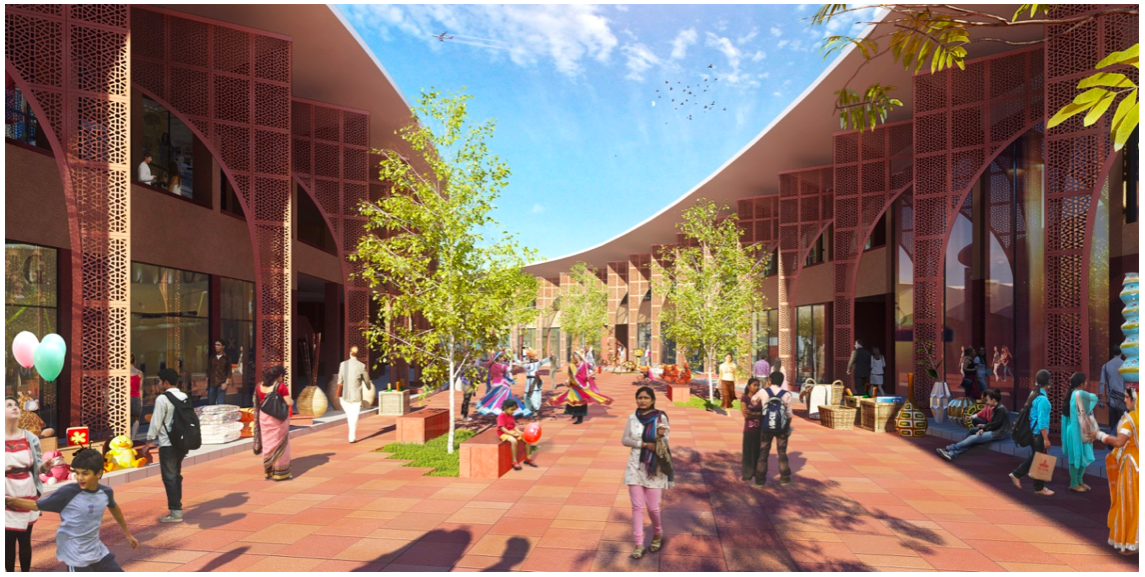 Images:
Model Images
Project Facts:
Typology : Institutional
Name of Project : Avadh Shilpgram
Location : Lucknow
Name of Client : Avas evam Vikas Parishad
Name of Client's Firm : —
Contact Person : Ms. Sharuli Bisht
Address : C-28C, Sector-8, Noida-201301 (Uttar Pradesh)
Tel No : +91-120-4640300
Email : [email protected]
URL : www.archohm.com
Principal Architect : Mr. Sourabh Gupta
Design Team : suboor Ahmad, Jeevan das, Dhanbeer Rawat
Site Area : 20.1 acres
Built-Up Area : 29784 sq.m.
Start Date : Nov. 2013
Completion Date : may'16
Photographer : Andre J Fanthome
Project Cost : 150 crores
CONSULTANTS
Structural : LKT ENGINEERING CONSULTANTS LTD.
Mechanical : —
Electrical : ARCHOHM CONSULTS
Civil : AVAS EVAM VIKAS PARISHAD
Landscape : BIOS ECOLOGY AND ART LANDSCAPE ARCHITECTURE
HVAC : ABID HUSSAIN CONSULTANTS
Plumbing : TECHNO ENGINEERING CONSULTANTS
PMC : AVAS EVAM VIKAS PARISHAD