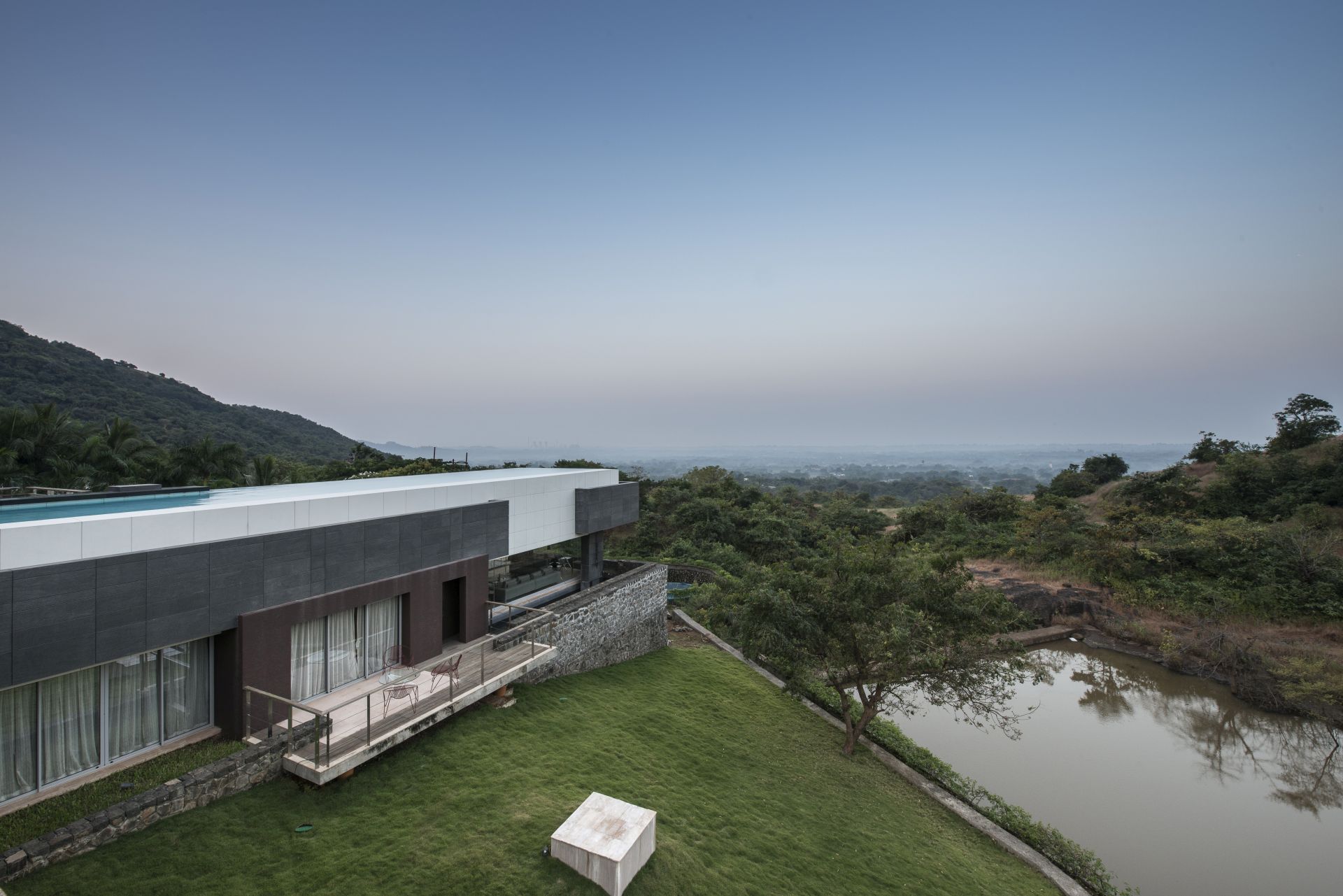 The brief given by the client was clear – a standalone two bedroom home, having a spectacular pool, using landscape as an element tying the home together.
Our proposal takes advantage of the amazing view the site has to offer and orients the infinity pool in the direction of the landscape. Perpendicular to the white infinity pool we have a black 8" deep lounging water body, that allows for unrestricted views and overspills with a gurgling sound, over a textured surface into a larger water body under, as well as a Vetro clad white Jacuzzi. The two pools and the Jacuzzi have 1500 fibre optic lights embedded within, that change colour, enhancing the atmosphere post sundown.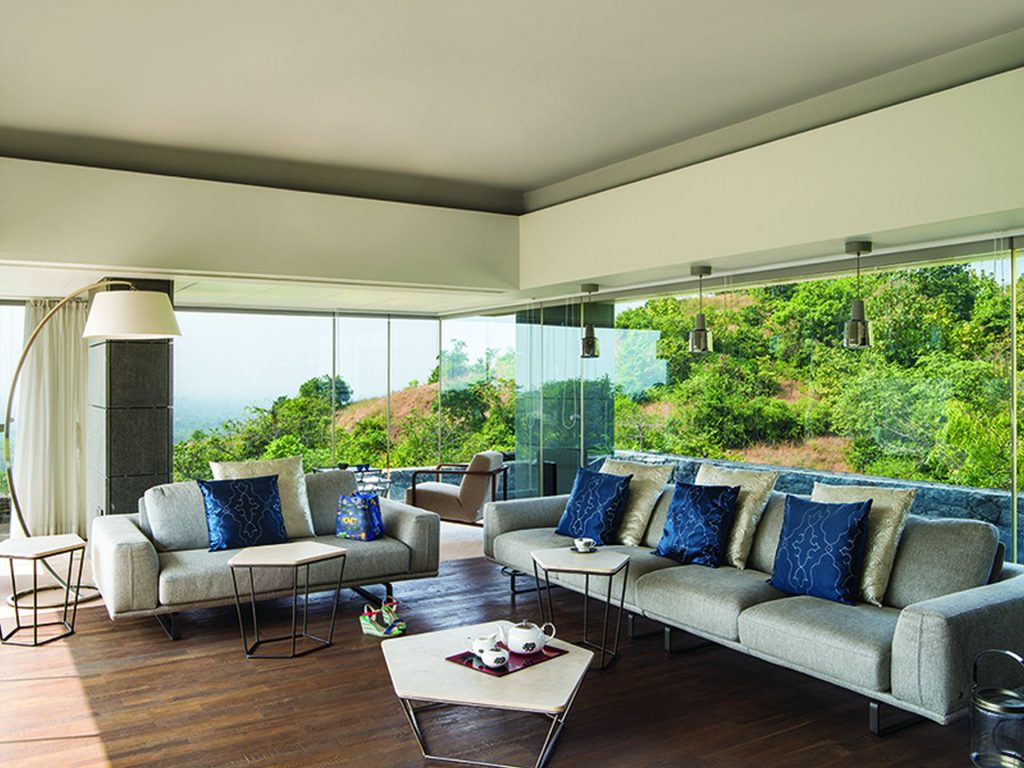 The structure is clad in a dual palette – white Techlam tiles for the water body, and its overspill, and dry clad black granite for the remainder. Care has been taken to ensure the joint lines of the tiles, align to that of the granite, and the glass below – all of which take clues from existing site conditions.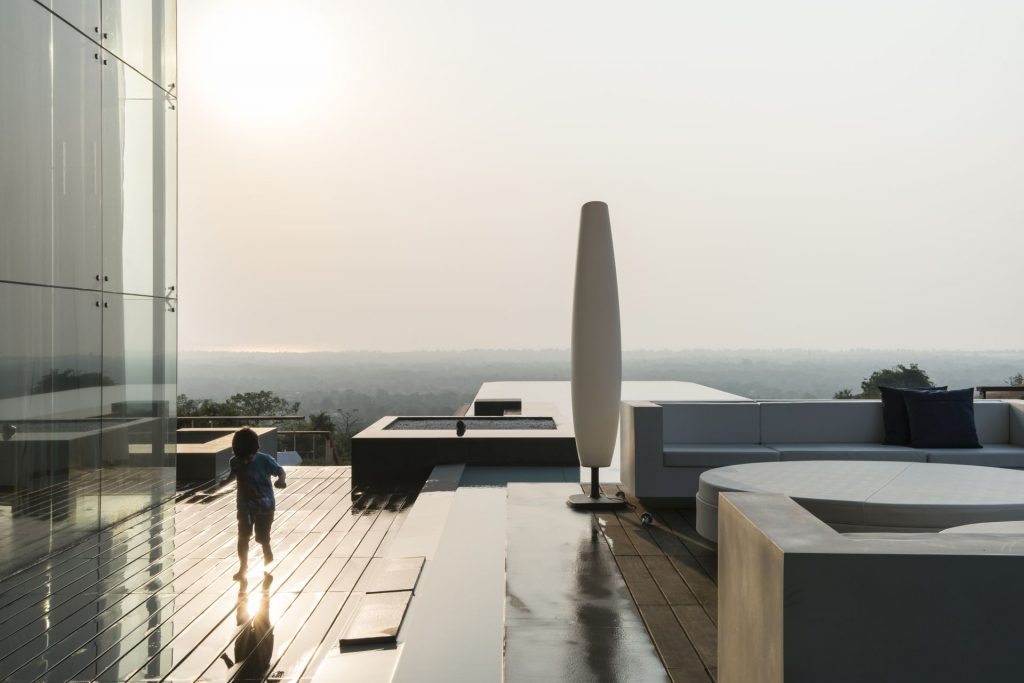 The site being sloped, tucked under the white pool lies the two bedroom home. The living room, being under the extreme end, enjoys 270 degree views to the landscape, and opens up on to an outdoor sitting deck. A continuation of the materials from in to out, blur the boundaries between the outdoors and the interiors. The overflow of the pool forms a sonic backdrop to the living room, a cascading waterfall into a water body below – a body that doubles its function as the balancing tank. The two bedrooms overlook on opposite sides. The forest suite turns its back on the property, with an outdoor patio that enjoys views to the hills across. The master suite opens up on both ends, with a view to the forest, as well as the 20 foot dressed random rubble waterfall that overspills onto a black water body.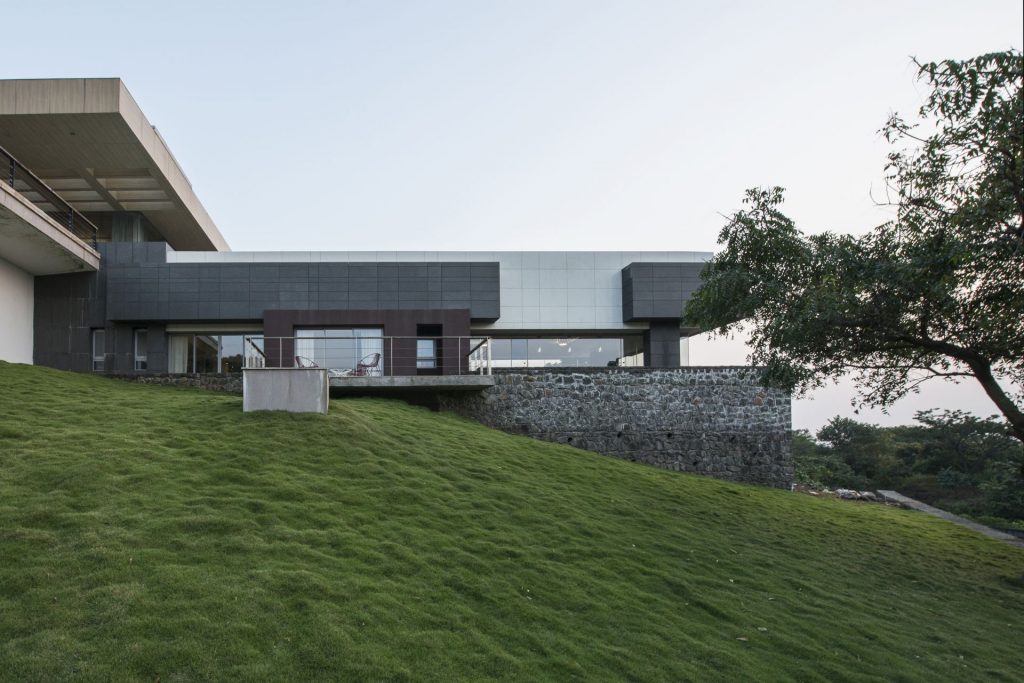 Landscape plays an important role in the home, as we believe it is there that most of the time shall be spent. Two free flowing organic grass pods form an informal gathering space that also holds an ecomesh barbeque pavilion – a structure intended to be overtaken by nature in time, to form a folly of flowers.
Drawings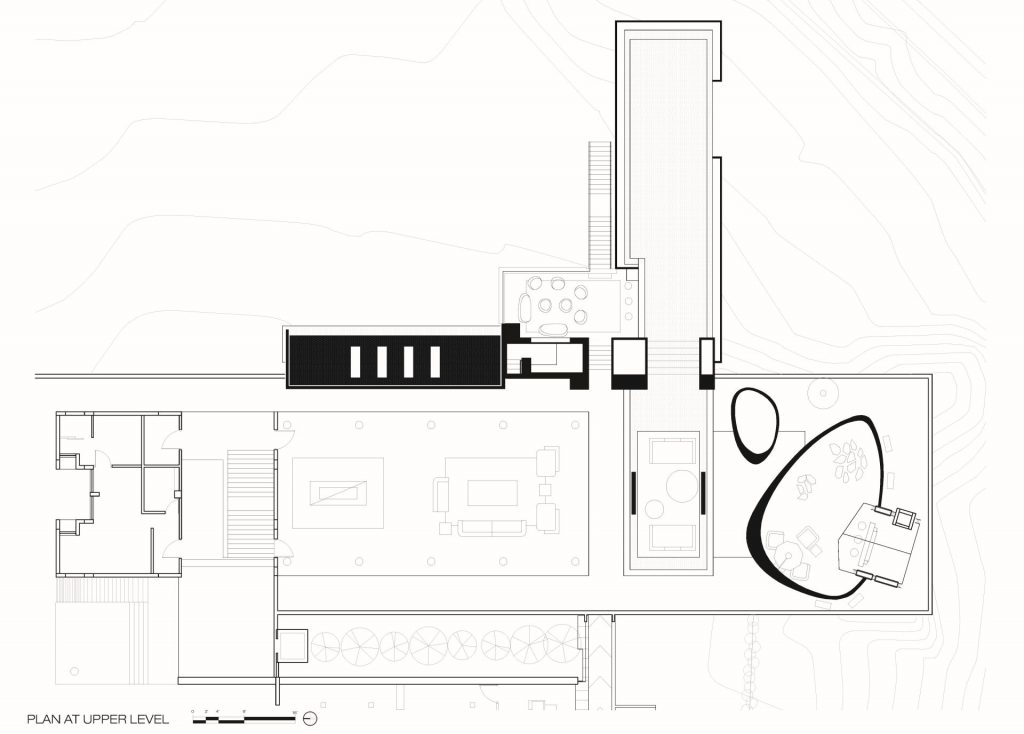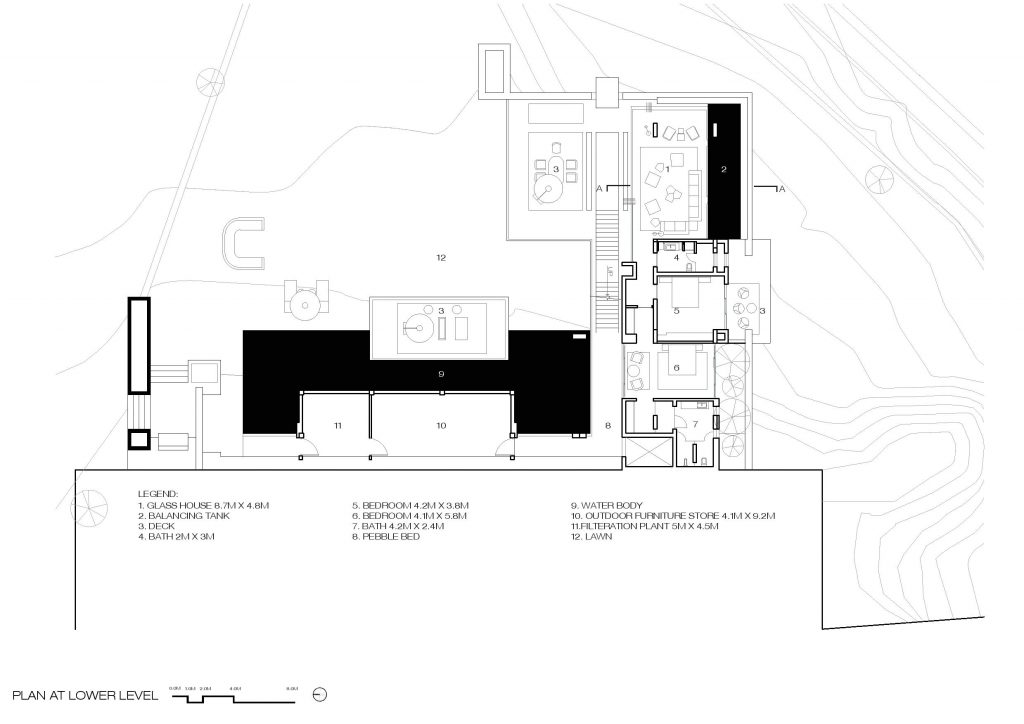 Project Facts
Project Name : Aurelia – House under a pool
Name of Firm : SHROFFLEóN
Location of Firm : Mumbai, India
Architects : Kayzad Shroff , Maria Isabel Jimenez León
Location : Alibaug
Carpet area : 1500 sq. ft.
Built-up area : 2000 sq. ft.
Project status : Completed
Year of completion : April 2016
Materials : Techlam tiles, black granite, Vetro, Dholpur stone, Cumaru wood
Team : Kayzad Shroff, Maria Leon, Rumy Shroff, Ronnie Babara, Dhaval Jain, Divya Shetty,
Pratibha Singh, Siddharth Ghodke, Tanushree Agarwal
Consultants : Structural consultant – Girish Wadhwa ; Pool consultant – Niren Pimeta ( Samunder Pools) ; Specifications and Quantities – Shirish Patki ; Fibre optic lights – Versalite
Photos : Sebastian Zachariah(Photographix) and Atul Pratap Chauhan