THE STORY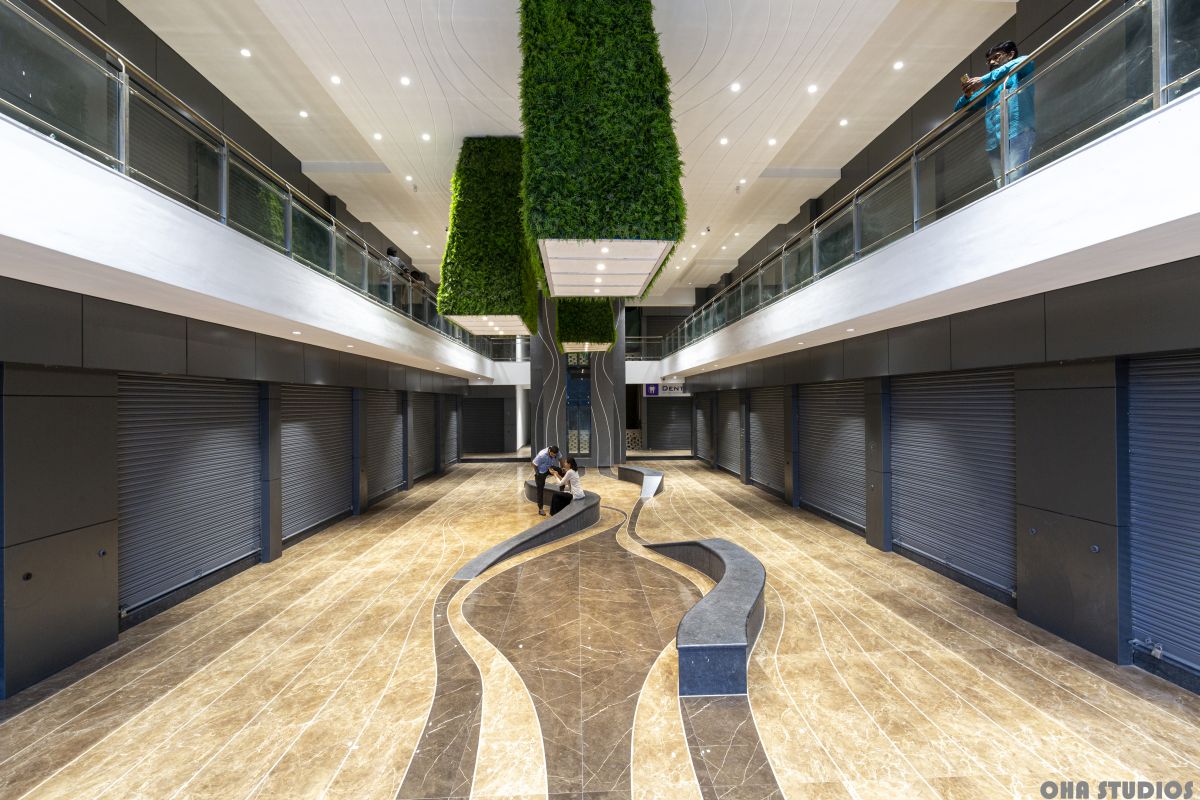 We were approached by the developers of this mixed-use project to design the interiors of a commercial atrium, residential lobbies and common spaces. The developers were quite keen on exploring something that was different from the traditional atrium designs.
This 2500sqft Atrium – a double-height space in the commercial complex, was the blank canvas that we were to design for. As the entire volume was very rigid and orthogonal with shops at the entry level & offices at the first level, our design concept was to soften this rigidity. Accordingly, we introduced fluid forms into this bounding box.
Our design attempted to give a physical entity to a variety of human needs, social interactions, movement spaces, promotional activity & display zones as might be the demands of an indoor commercial public space. After mapping and analyzing activity and movement zones, we used parametric tools to generate new fluid and dynamic forms. These were then converted into 2-dimensional drawings. From the beginning we were aware that the physical output on site was to be done through traditional means, materials and labor techniques and not through digital fabrication methods. After discussions with the contractors, highly explanatory and simplified working drawings were generated.
Once implemented onsite, new forms were achieved with traditional techniques.
DETAILS
Straight lines were initially plotted from the entrance of the atrium inwards, to emphasize on the direction of movement. Pedestrian movement bays were then offset. The balance area was then designed to include seating and interaction zones. 'Attractor points' were added to break the existing linearity in plan and fluid forms were generated considering human anthropometry. Benches followed the same logic, emerging from the flooring pattern.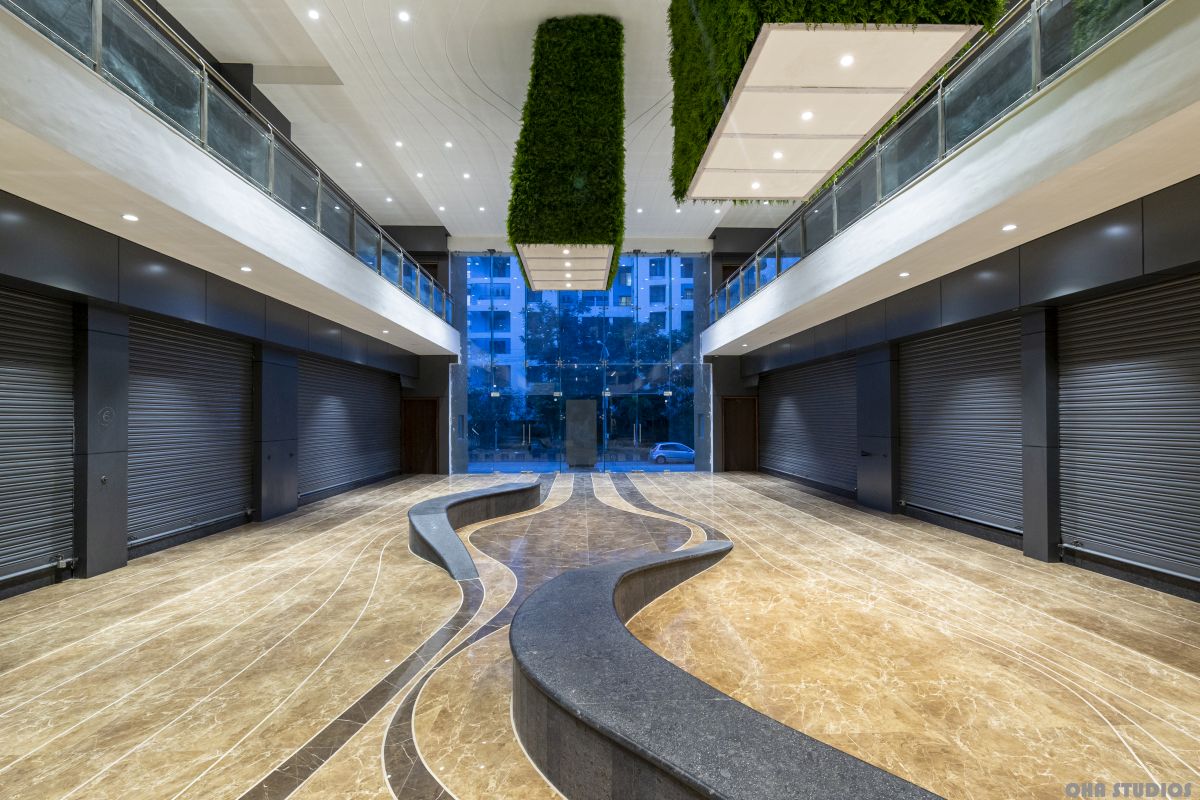 The same pattern as that at the floor level was projected onto the suspended ceiling through groove details. Three trapezoidal hanging light fixtures were customized and juxta positioned in a way so as to highlight the 'carved out activity spaces' whilst not blocking the views at the first-floor level. The building has a large setback from the road with a good viewing distance inwards. We specifically covered these hanging lights with artificial greens as a stand-out feature and also in stark contrast to the neutral material & color palette of the interiors.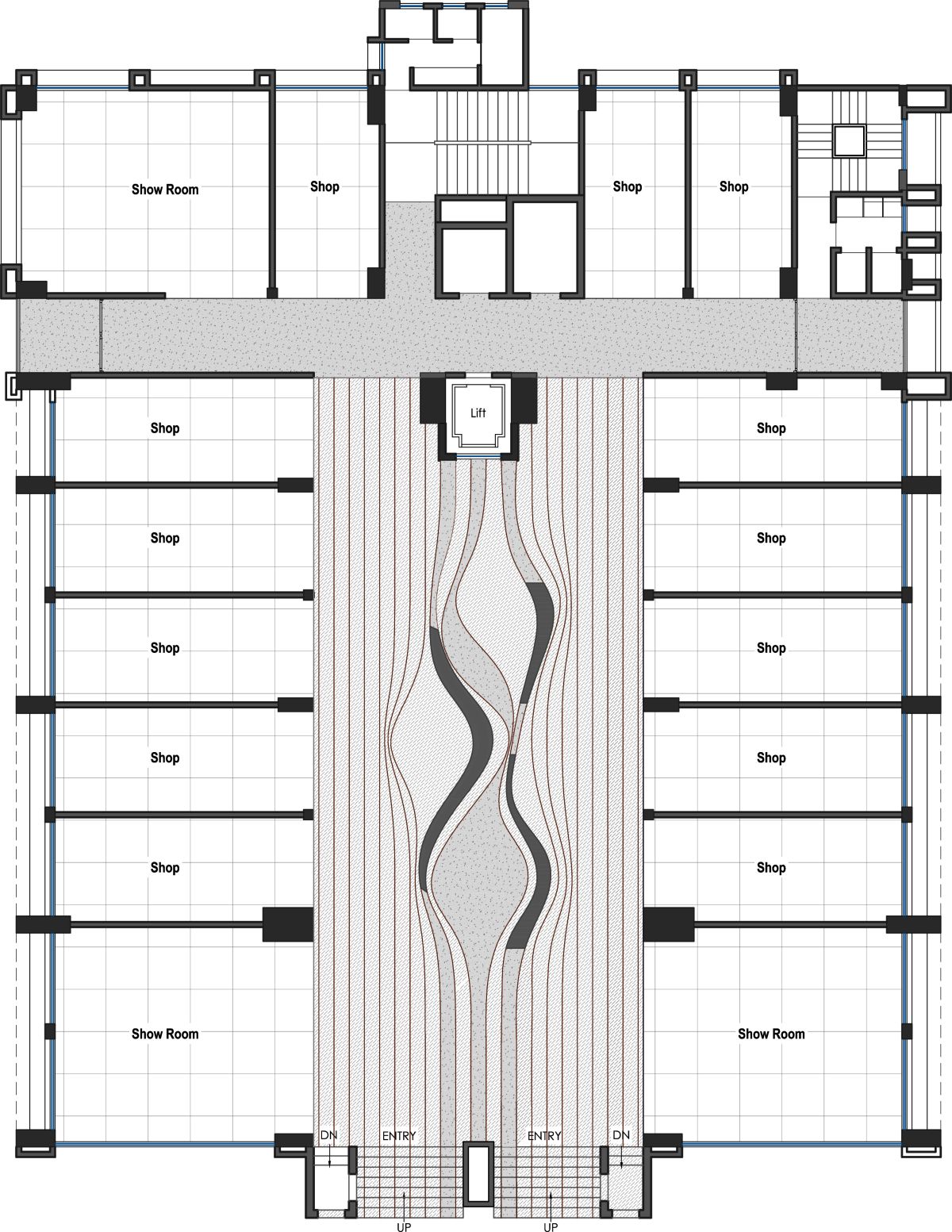 ---
BRIEF WORK PROFILE_OHA STUDIOS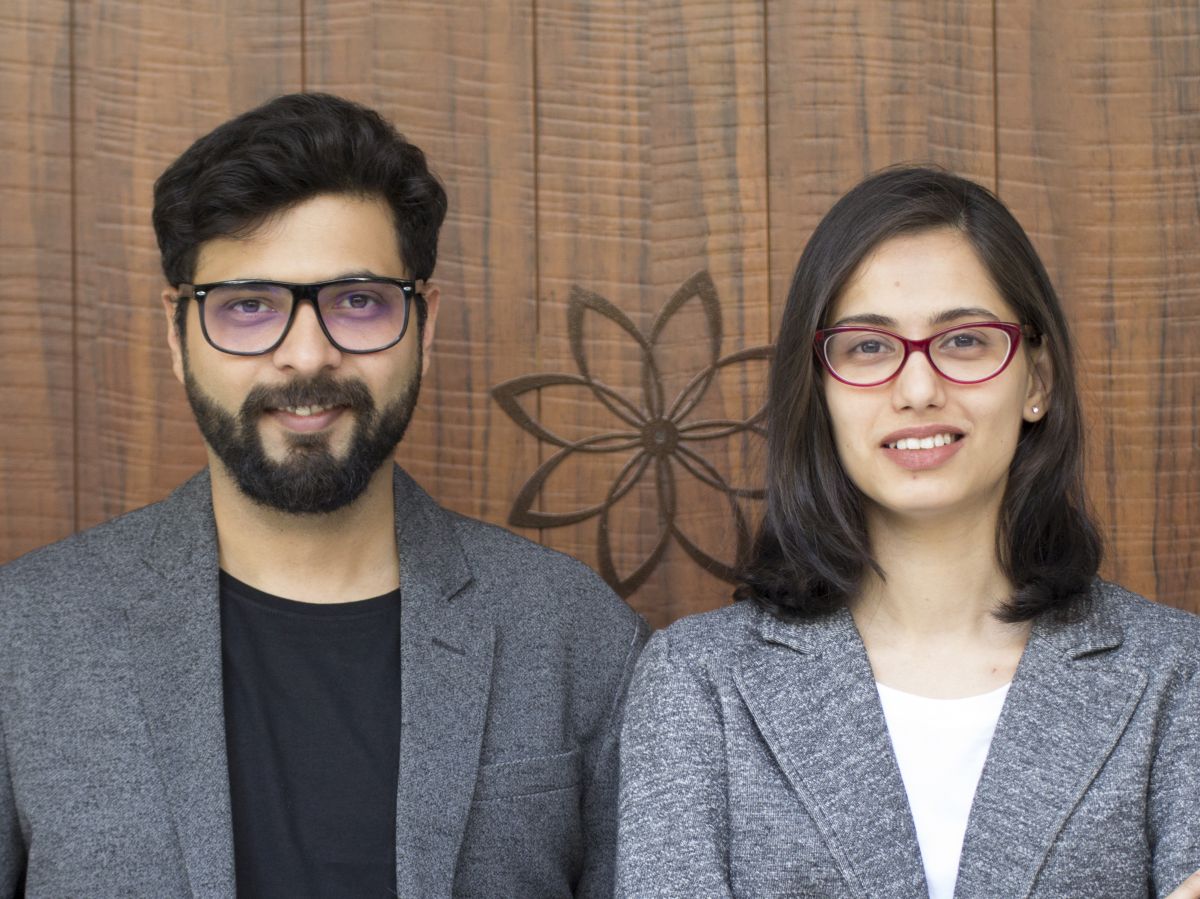 OHA Studios is an architectural practice founded by architects Poonam Sardesai & Omkar Agashe. The practice is based in Pune, Maharashtra.
Both, graduates from B.K.P.S. College of Architecture – Pune, have done their Masters from London, UK – Omkar in Urban Design from the Bartlett -UCL & Poonam from the Design Research Laboratory (DRL), AA.
Along with architectural design & interior design solutions, the studio's primary aim is to establish itself as a research driven studio, to include newer materials & techniques into current building systems. The studio is also into furniture design, exploring computational design and digital fabrication techniques. The primary focus of the studio is 'innovation at all scales.'