Birds bring us joy in many ways! While some people set up birdbaths and feeders on their window panes and balconies to attract birds, did you know that many birds also die in collisions with glass? Since 2019, Bird Count India has partnered with FLAP Canada in their citizen science campaign called Global Bird Rescue. The aim of this campaign is to document such collisions and build awareness. The campaign dates are from 5 -11 October 2020. To know more about this please see here.
Peeyush Sekhsaria an Architect by training, interested in the interface of design and bird conservation tells us how following simple principles while installing glass or other reflective surfaces in your homes, you can greatly reduce the chances of bird collisions. Read his article below.
A deafening thud disturbed a morning breakfast at a home-stay in Coorg. To our utter shock and dismay, a stunning Asian Emerald Dove had found its death crashing into a windowpane. The impact of the head-on collision was clearly visible on the window. The reasons for the collision seemed more than obvious when you looked from the outside at what the window reflected and understood that the bird saw trees, shrubs, and sky while crashing into the sheer glass. Emerald Doves fly at a pretty swift pace and it seemed a surprise that the pane hadn't exploded under the impact. This sad crash set me thinking and I enquired with the owners if they had come across similar crashes in their premises. There was only one previously documented record and from the photos, it seemed like an Oriental Dwarf Kingfisher had met a similar fate. This seemed like an isolated incident, however, as an Architect designing a fairly large building in a clearance amongst a coffee plantation, I was quite concerned about birds finding graveyards in my building.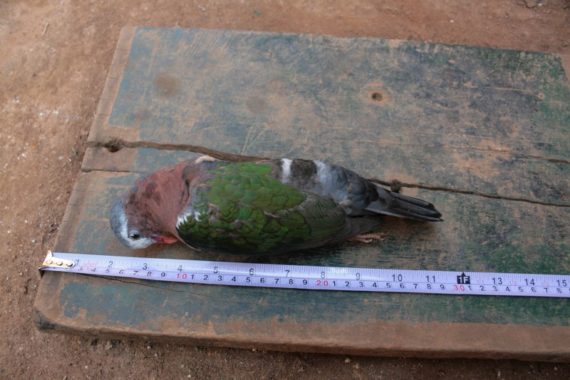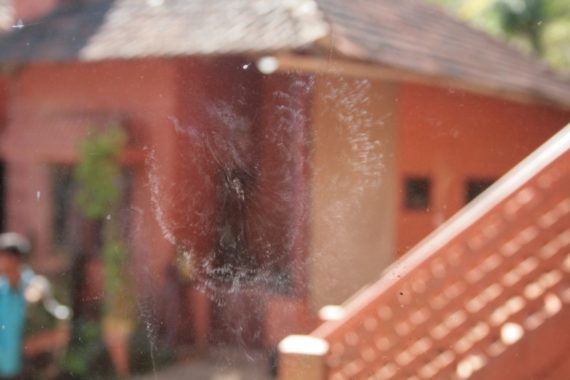 It's been over 10 years since this incident and while I did do some research immediately after this tragic incident, I really started looking at this issue 4-5 years back after another such incident was reported by a birder and a friend. The more I thought about it, the more it sunk in that thousands of birds are probably dying this death every year in India. Unfortunately, other than anecdotal mentions, there was, and still is, virtually nothing on this matter in India. But this problem is certainly widespread and growing rapidly because of rapid urbanisation coupled with a significant increase in the use of glass in buildings.
This problem is pretty well known and quite severe in certain parts of the world like North America, especially in Canada and the USA. In a 2019 American Bird Conservancy article, the authors estimated that the number of birds dying due to crashing into buildings every year may be as high as one billion in the USA alone! Though this issue has attracted active citizen groups and long-term scientific work, it has only been in recent years that concrete policies towards resolving this crisis have made headway. Interestingly, one of the main solutions to this problem, the "2×4 rule" was first published way back in 1990. The "2×4 rule" describes the distance between elements making up a pattern applied to windows for the purpose of preventing bird strikes. The pattern must uniformly cover the entire window and have elements like lines, dots, or other geometric figures separated by no more than 2 inches if oriented in horizontal rows, or 4 inches if oriented in vertical columns. Applied to the outer surface of reflective panes, or any surface of see-through panes, such a pattern reduces the bird-window collision significantly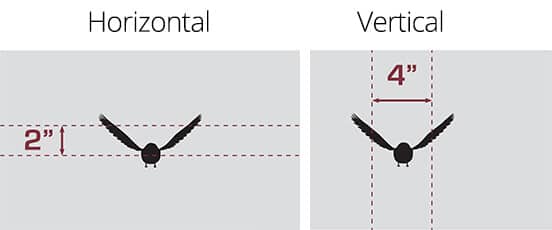 Today, after years of struggle, Canada has the "Bird-friendly Building Design Standards (A460:19)" for both new construction and existing buildings. Glass manufacturers have developed a range of solutions, some new and some reapplication of existing technologies to fulfill these standards. In the USA, the House of Representatives recently passed the bipartisan "H.R.919 – Bird-Safe Buildings Act of 2019". Though for reasons I do not understand, the article states that the bill would now move on to the Senate, which is unlikely to pass it.
I discovered the 2×4 rule when I was researching for a solution to a rather ironic problem of birds colliding with glass panes in the birding haven of Sattal in Uttarakhand. In Sattal, new birding lodges with floor to ceiling height reflective glass facades were coming up. While these gave unhindered views of spectacular nature, they also reflected the same nature when seen from the outside, and the birds, poor things, just rammed into them thinking that they were flying through. Birders and lodge owners alike were aghast. Lodge owners, many of them locals, had spent hard-earned money to make modern buildings. Nobody was clear about what could be done. I figured that the reflective panes needed treatment on the outside. Identifying good opaque sticking tapes that would adhere well to glass and withstand external weather conditions was important. I made a trial on one window-pane of my rented accommodation in Delhi, pasting the tape parallelly and vertically at an edge to edge interval of 4". I took pictures and sent them to the person coordinating the Sattal efforts. However, the solution was not found aesthetically acceptable and we could not do a pilot. The last I heard was that the Forest Department had asked lodge owners to drape their entire building facades with a green net, though I am not sure what the actual situation on the ground today is. Later on, when confronted with another such situation, I realised that there are a wide variety of glass films in the market that, while often used to reduce glare/ increase privacy and not made with the 2×4 rule in mind, would at least theoretically work quite well. I know of them having been put to good use in at least two locations in the country.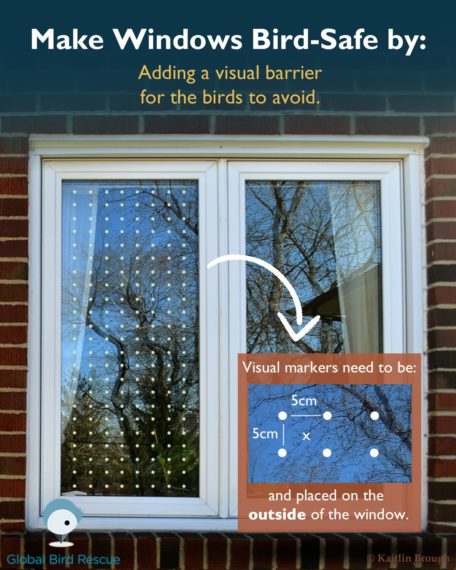 While the situation in India is nowhere as dire in North America, this is an issue of growing proportions as we urbanise and the glass becomes an increasingly used material.  It is time for the birding and architecture communities to come together and look at the problem and the range of solutions starting with retrofitting solutions at existing problem sites to developing a long-term policy-level intervention. Solutions already exist, we need to adapt them to Indian conditions.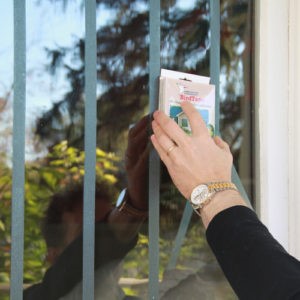 While we move on, these are a few questions that came to my mind
Is this phenomenon specific to a species, season, time of day, migratory routes, weather conditions?
What are the solutions that are available in the market today that are effective in eliminating bird collision?
What are the design, aesthetic, and cost considerations?
How can these learnings be applied to newly designed buildings?
What is the scope within existing systems, bylaws?
How does one set up a data gathering system on this subject?
Birds play a vital ecological and economic function. Nobody, just nobody can bear the shock and the pain of witnessing the thud when an innocent beautiful bird crashes into a window and drops dead. We can address it if we come together.
Originally published on Bird Count India