Introduction: People – Place – Architecture – Life
Almost all of us have been under self-incarceration at home and unable to travel in these last (and 'lost') two years. In this period, different people have been doing different things. I decided, amongst other things, to stick to travel, albeit through recall. Speak Memory, I had said to myself like Nabokov did close to three-quarters of a century ago; and, sometimes faultingly, often erratically, memory responded. I had also, over time, developed a habit of making notes and little drawings and collages into Moleskines I had acquired (or was gifted) over the years. And, I developed a fetish for collecting 'travel trivia', as I often call it; museum brochures, travel tickets, various counterfoils, exhibition cards and tourist information which, in mutilated form, became parts of those collages. For this a small scissors and a glue stick was always included in the stationery pouch; and how can one not mention the ubiquitous mobile phone camera, putting oneself in anyplace anytime?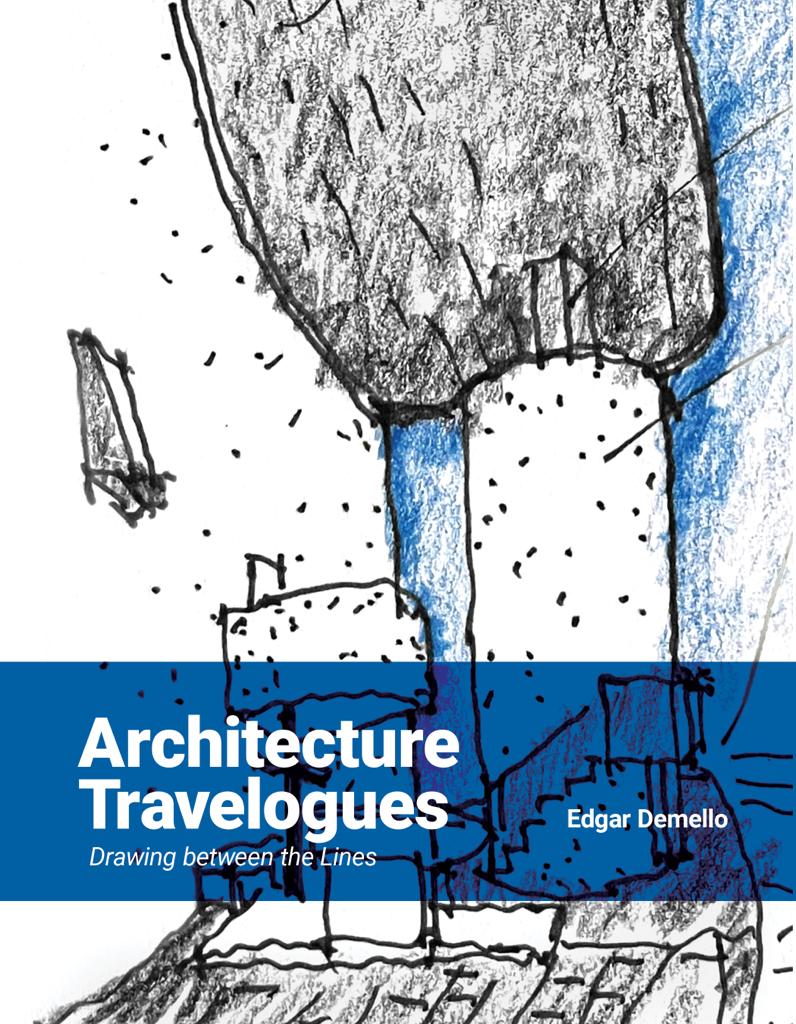 But, with the best of intentions, one isn't regular in making entries into what I call a 'Sketches from a Notebook and Notes from a Sketchbook' sort of regimen. And memory is often dodgy. The narrative now and again veers off course into fictional terrain; but before it is pulled back some colour and textures get added on for good measure. Time, as we are aware, never stands still but, along with the imagination, races into unchartered territory, sometimes at break-neck speed confounding even the narrator. But often, slowness sets in and one is able to reflect upon the events that have unfolded in such unpredictable and magical ways.
---
'It's walls, plastered with mirrors, posters and photographs, were a visual testimony to the radical, left leaning nature of its clientele. I closed my eyes momentarily and savoured the sounds I had so often heard in the day – and night. Of hushed gossip, exciting ideas, of failed relationships, of love and deceit….'
– from Überfahrt nach Wien
'I stroll around the building, both at sea and at the plaza level and imagine Vasco da Gama's reaction if he had returned today to this same spot after his incredible discoveries. Looking from a distance at those large curved walls and the space in between … two giant sails parting for his return to his Cidade de Lisboa.'
– from Finding the Way
---
Seldom on these travels was the focus only on architecture. On a visit to Australia it was the intersection of anthropology and architecture; in Venice of poetry and architecture. And on a very special cycling trip, along the Danube, into Vienna, of the natural world, history and architecture. One always had one's eyes and mind wide open reliving old experiences and encountering new ones. Like Walking into the Unknown, in which one made a long and arduous journey on foot – the Camino. Starting at the point where Vasco da Gama set sail into the mysterious Unknown; a site now for a beautiful building for the biological sciences. The Unknown this time a metaphor for another mystery – of the brain.
The writer WG Sebald, who undertook slow, solitary, marathon walks across England and the Continent, has said that the European traveller goes on a walking tour to experience recovery, whilst his American counterpart does so for discovery. Poignant as this sounds where does that leave the serious, modern Indian traveller? Traditionally, for pilgrimages, it has been to receive blessings from the gods. And, on the calendar of festivals and milestones, to visit the extended family. But with the extreme mobility of the post-modern age it has surely been on a path towards a fusion of both recovery and discovery. Recovering our true self shorn of camouflage and subterfuge and discovering, through new eyes, what lies within. Soon (we are hoping) we shall be able to travel, once again freely, within and across the kala pani. But until then may I invite you to sit in a comfortable armchair and travel along with me? I hope I am able to blur the line between the real and the imagined and between time past, present and future. And that it will be a heady cocktail, an angry fix (to borrow Allen Ginsberg's phrase), that will make you want to leap out of that arm chair onto an unfamiliar, untrodden road.
Author: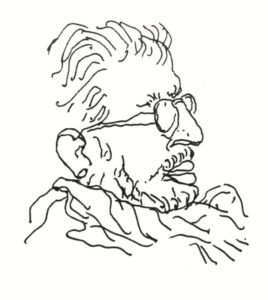 Edgar Demello is an architect, teacher, curator and writer based in Bangalore. He started, in the year 2000, tAG&B (the Architecture Gallery & Bookshop) that seven years later morphed into CoLab Art + Architecture, a virtual gallery space. He teaches at RVCA. His earlier book, Architecture Fables for Children, awaits publication. As these travelogues suggest he is an intrepid traveller preferring, when possible, his feet and fiets (bicycle) to other modes. For him, slowness is the key.