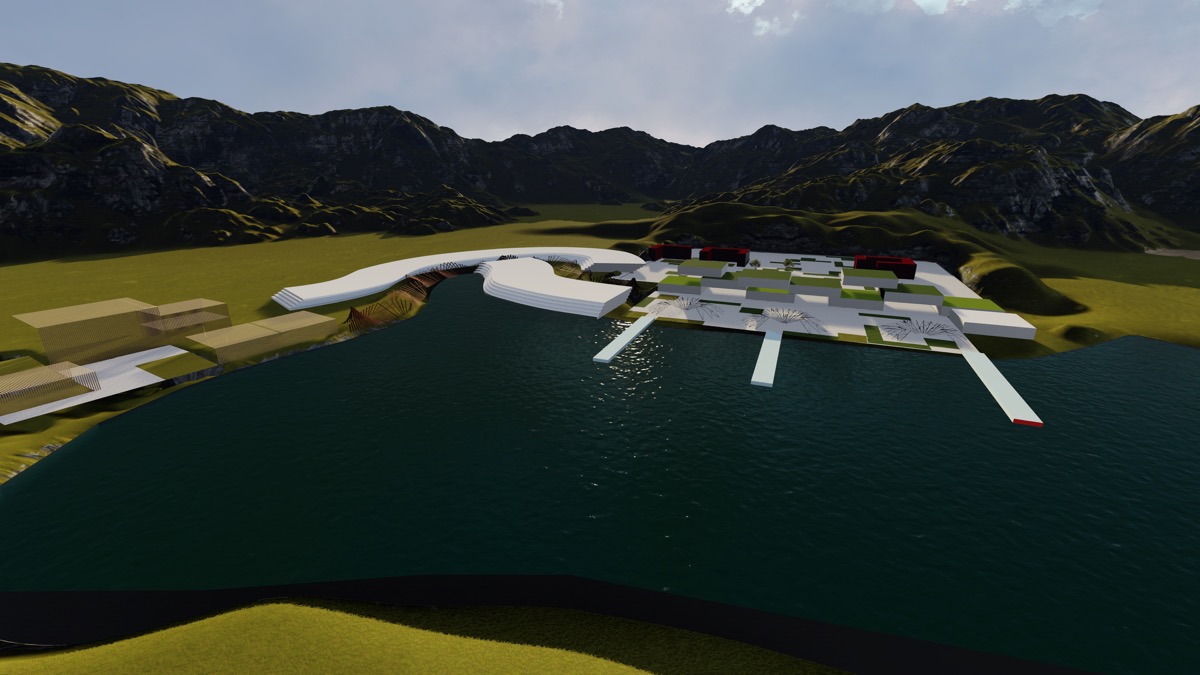 Concept:
Fascinated by the idea of storytelling in architecture, I set out to create a space that was born from poetry. I wanted to choose a site and a building that could could express meaning in architecture – something that would have a story to tell. I wanted to work with a text that I could resonate and connect with so that I was able to convey it's meaning through architecture.
The Art of Living Centre in Bangalore was planning to expand its premises. Being a volunteer at the organization, I decided to take up the expansion plans for my architecture thesis. The current planning was studied intensively, the problems and solutions in current planning were drawn out, and a new design was evolved under the theme : Narrative in Architecture
The following spiritual centre has been inspired and stitched together from the stanzas of a poem written by Sri Sri Ravishankar, the founder of the world's biggest spiritual organization called the Art of Living.
Each stanza of the poem was studied carefully and the emotion behind of the narrative was converted into conceptual models. The idea was to capture the emotion expressed in narrative and then to transform that emotion in space.
Atleast three iteration models were made of a single stanza, so as to have a multitude of forms and meanings of expressions. This resulted in a total of 52 models.
These conceptual models were further developed into workable forms with functions.
The final forms were then arranged together in order of the stanzas in the poem to form a spiritual complex that literally told a story.
The Poem, as written by Sri Sri Ravishankar :
I Promise

If I had to promise you something, what would it be?
I can't promise that you would always be comfortable…Because comfort brings boredom and discomfort.
I can't promise that all your desires will be fulfilled…Because desires whether fulfilled or unfulfilled bring frustration.
I can't promise that there will always be good times…Because it is the tough times that make us appreciate joy.
I can't promise that we will be rich or famous or powerful…Because they can all be pathways to misery.
Yet if you are willing to walk with me, if you are willing to value love over everything else
I promise that this will be the most rich and fulfilling life possible.
I promise your life will be an eternal celebration,
I promise you I will cherish you more than a king cherishes his crown,
And I shall love you more than a mother loves her newborn.
If you are willing to walk into my arms,
If you are willing to live in my heart,
You will find the one you have waited forever
You will meet yourself in my arms
I promise.
Drawings: