This time around we are featuring a relatively less talked about field of architectural photography. Architecture and photography have a great relation and the fact that many architects are photography enthusiasts themselves stands as a testimony. This might come from the fact that both in architecture as well as photography the study of light is very important. On one hand, photography is entirely based on the study of light, the response of different surfaces to the incident light and on the other hand the study of light is an important consideration in architectural design. Other areas where the two fields meet are creative visualization, perspective, scale and composition. Apart from these one more thing that gets photographers and architects crazy, is an obsession with detail. Sometimes it so happens that the perspective and composition that a photographer may capture be beyond the imagination of the designer. This creates the space in which the genre of architectural photography thrives.
Why architectural photography?
Photography is crucial to architecture as it helps deal with significant issues such as pre-design analysis of the problem, site and case studies of similar projects. In the next stage, it is a very important documentation tool for monitoring projects, especially restoration works. The most significant use of photography is as a presentation tool. Architecture is one of those professions where packaging is as important as the package itself. With the rise of social media, this trend has only moved forward. Day in and day out, professionals are coming up with new ways to present their work on various media platforms such as print and electronic media, websites, social networking spaces etc. One of the primary tools used for this purpose is photography. Though rendered views, 3D presentations, and models are widely used to advertise products in the industry, nothing beats photography because it presents the most realistic side of the product. Advancement in technology has led to incredible concepts in the market such as aerial photography using specialized equipment including remote-controlled helicopters, 360 degrees interactive walk-through panorama imaging amongst others. These specialized services are increasingly being used by a vast clientele ranging from architects, hoteliers, educational institutions, tourism ventures, real estate developers, magazines and journals etc.
Challenges?
Architectural photography as a profession just like other professions is filled with many hardships. Some of the major challenges that photographers face are:
Professional equipment comes with a hefty price tag.

Lighting and sky conditions are critical to architectural photography.

Creating artificial lighting isn't as easy in this case as in product or model photography.

Post-processing and final outcome to the client's satisfaction is a cumbersome task.

Lack of awareness in the market.

It is virtually impossible to take up architectural photography as a standalone profession without delving into weddings, products, fashion or another genre of photography.
Despite the challenges, many photographers are contributing towards architectural photography in India, we present some of the noted professionals here:
Important Note: All photographs are protected by copyrights which are reserved with the respective photographers. These shall not be used without prior permission from the photographers.
---
Andre Fanthome
National Academy Award-winning photographer based in New Delhi |

www.andrefanthome.com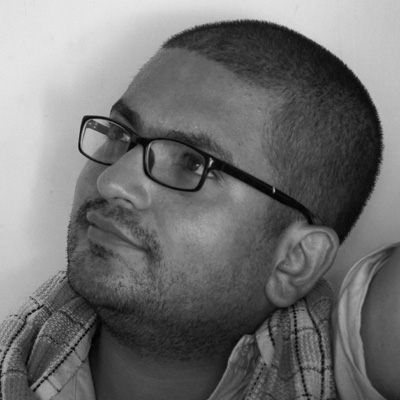 National Academy Award-winning photographer André Jeanpierre Fanthome, has been travelling the world and capturing it in his camera since 1999.
For Fanthome every photograph is a deliberate and often an emotionally charged reaction. He is a photographer of the old school, believing that every photograph carries with it a responsibility, not to the viewer, but to the moment being captured.
His first photographs came off a Zenith 122 in 1999 while he was still an undergraduate at St. Stephen's College. Since then, he has travelled to over 25 countries spread over 5 continents, capturing images all over the globe.
His work has been recognized for its poetry, vivid colours, composition and its stark depiction of the unvarnished truth. In 2009 he was awarded the 'National Academy Award for Visual Art' by the National Lalitkala Academy – becoming, at 27, one of the youngest to receive this National Honour.
Fanthome loves to teach photography and give youngsters an opportunity to discover the power and excitement of the medium, something he discovers afresh every time he points his lens in a new direction.
Asif Khan
Photographer and writer based in Delhi |

www.asifkhan.in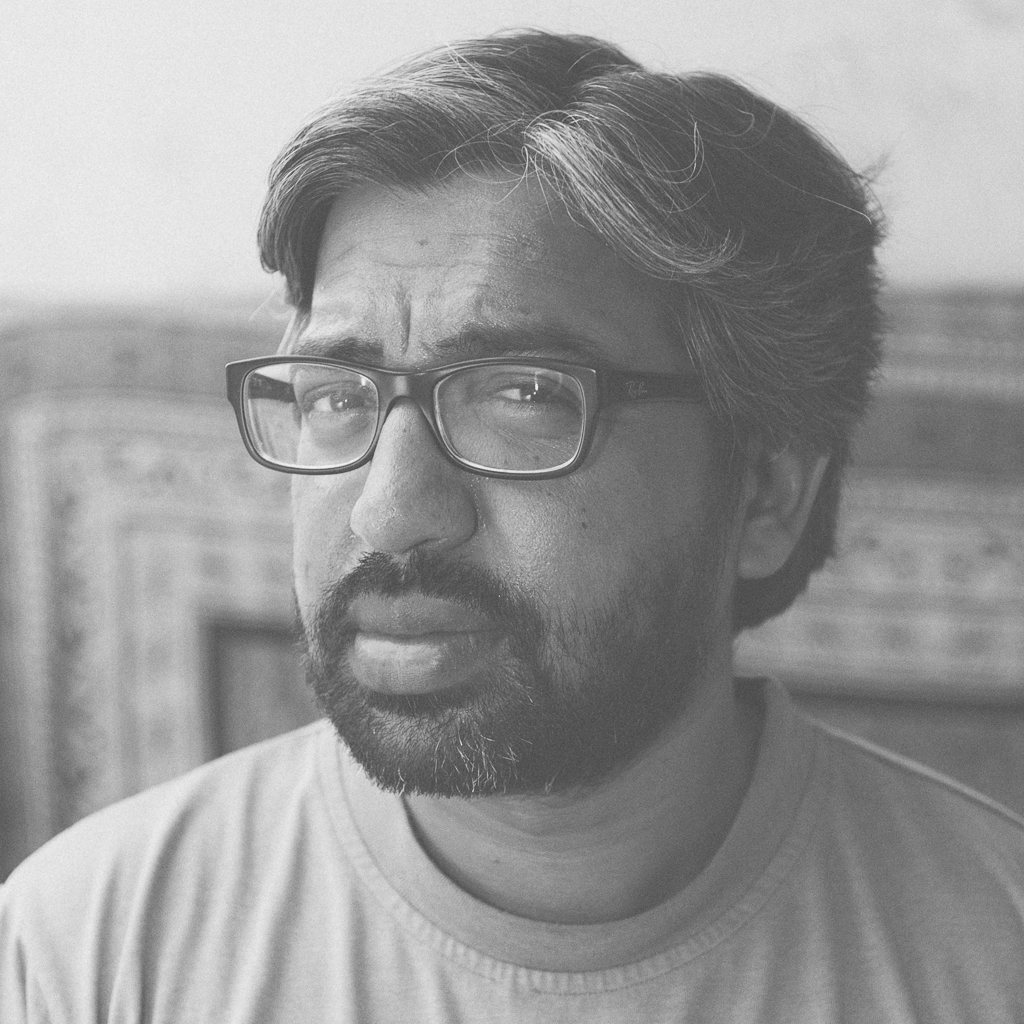 As an architectural photographer, he puts his interest in observing spaces to use. Le Corbusier said, "Architecture is the masterly, correct, and magnificent play of masses brought together in light", and Asif holds this thought close to himself when photographing architecture. Except that he pays attention not just to light, but brings a focus to the absence of light as well. In bringing out form, shape and scale, he doesn't try to exclude the immediate environment of a structure. After all, it is the environment which builds an inanimate structure into a living breathing organism which aggregates into the overall artistic value which is achieved.
_____
Atul Kanetkar
Practising Architect and photographer based in Pune | www.atulkanetkar.com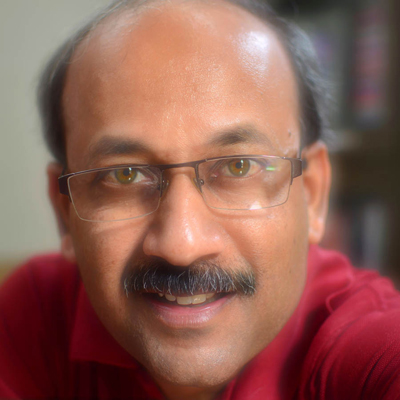 A practising architect with over 25 years of experience, Atul Kanetkar has pursued photography as his passion since childhood. After years of capturing the world through his camera, the Architect in him began to see the world in a new light. The viewfinder focused on spaces and structures through the eyes of a photographer but the mind of an architect.
Atul has covered a number of projects so far; which include photography of Private Residences, Apartment Interiors, Offices, Showrooms, Educational Institutes, etc. His work has been featured on the websites of various architects and published in architectural books and magazines. 
Badari Duddupudi
Architectural Photographer |

www.badrinarayan.com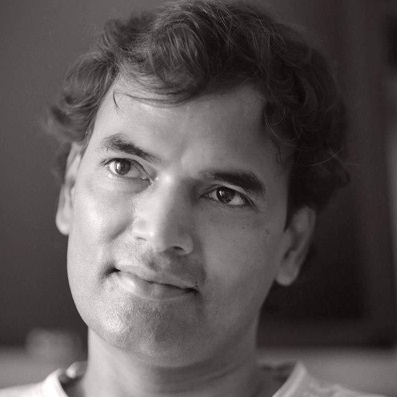 Badari was born to a family of a farmer in Southern India and tags himself as the son of the soil, however, the only seeds that he has ever sown were cultivating an interest in photography. As a child capturing memories in his eyes, is the best camera a human could have. He believes photography gives him the freedom to be with people, visit new places, capture forms, slices, and tell stories. 12 years as a professional freelance photographer has seen him come a long way. When he isn't calling the shots, he prefers to be in the quiet of nature, go-Paragliding, cook up new recipes or play with Mixology. He has been shooting Architecture for the real estate market, hospitality Industry & infrastructure mega projects.  His clients include Hiranandani Construction, L&T, Aamby Valley (Sahara), Godrej, Hafeez Contractor, Red Architects and Peddle Thorp Architects (Melbourne).
Bharath Ramamrutham
Architectural, Landscape and Travel photographer based in Goa|

www.graf.co.in/bharathram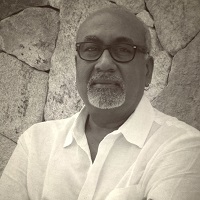 With formal training in architecture and design and an abiding interest in the arts and crafts of India, Bharath's work in both the built and natural environment covers landscapes, architecture and interiors and the documentation of people, places and traditions all over India.
With a unique blend of styles developed through a broad range of artistic and photographic experience and frequent reinvention of his creative approach, Bharath Ramamrutham has created a body of work which has come to exemplify not only the purist approach to the medium but to many people the definitive pictorial statement on Indian architecture, design and the landscape.
Bharath's architect's eye and discipline have moved him to capture on film the structure and spirit, body and soul of many of the icons of traditional and modern architecture. His photographs have been published in all the major design journals in India. A stream of books, monographs and contributions to publications around the world during the 25 years of his creative life has established Bharath's rightful place in the photographic pantheon.
---
Clare Arni
Photographer based in Bangalore|

www.clarearni.com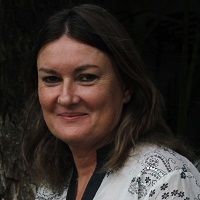 Clare's work encompasses architecture, travel, social documentary and cultural heritage. She has been published by leading British book publishers Phaidon, Thames and Hudson and Dorling Kindersley. She has also contributed work to magazines like Abitare (Italy) Tatler, Conde Nast (UK) Wallpaper, The Wall street journal, Elle Decor Japan and Harvard Design magazine as well as many Indian magazines. Her solo photographic books document the history of the architecture of Banaras, the Palaces of the Deccan, the recent excavations of Hampi, the capital of the Vijaynagar Empire and a four-month journey along the course of the river Kaveri. Her recent exhibitions documented the lives of marginalized communities in some of the most remote regions of India and the disappearing trades of urban India. Her work has been exhibited Internationally at the Essl Museum, Vienna Austria, Grosvenor Vadehra, London, Bose Pacia, New York, Berkeley art museum, California and is in the permanent collection of the Saatchi Gallery, London, and the Art Gallery of New South Wales, Sydney, Australia. She has worked for renowned architects in India, including Charles Correa, B.V. Doshi and Sanjay Mohe.
---
Deepshikha Jain
Architect and architectural photographer|

www.deepshikhajain.com
Deepshikha Jain is an Architectural, Industrial and Travel Photographer from Bombay, India. After graduating in Architecture from Bombay, she pursued a Master's in Photography from Paris. She can easily be seen as a hybrid, having embraced one world without abandoning the other. Having a flair for Travel and Architecture/ Infrastructure she has travelled across continents, sometimes just to see why a certain piece of Architecture/ Infrastructure was so rated and at times to be mesmerized by it. She has worked with a number of magazines including, Domus, Vogue, GQ, Platform, Architectural Digest and Indian Architect and Builders.
Deepshikha Jain has participated in a number of solo and group exhibitions, conferences and seminars around the world.
——
Dinesh Mehta
Architect,
Photographer
and Specialist in Kite Aerial Photography |

www.dineshmehta.com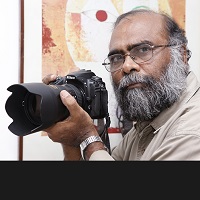 Dinesh studied Architecture at CEPT, Ahmedabad. He learned photography, Cinematography and Film making from Navroze Contractor. Currently, he is practising in Bombay as a designer, freelance architectural photographer, exhibition designer, documentary filmmaker and Kite aerial photographer (KAP) and creating largescale photo murals. He is also a visiting faculty in Architectural institutions and has participated in major design and photography competitions, winning many prestigious national and international awards. Regularly contributing to national journals as a photographer, he has extensively travelled and documented archaeological sites, historical, traditional and contemporary architecture along with culture, people, traditions, lifestyle, and landscapes. At present, he is professionally involved in Aerial photography of urban areas, rural areas, forests, rivers, institutional, industrial and other major infrastructure development projects.
Architect and an Architectural Photographer based in Chennai |

www.harshanthomson.com

Harshan Thomson has been photographing the architectural and design works of leading architects across Asia for over 10 years. Born in Goa and presently based in Chennai, he travels extensively on assignments across Asia. With his training as an architect, a keen eye for aesthetics and the experience of understanding light, Harshan is always seeking technical excellence and timeless compositions on every assignment. His works have been widely published in a diverse range of architectural and design journals across Asia.
—–
---
Joginder Singh
Architect and architectural photographer based in Delhi |

www.jogisingh.com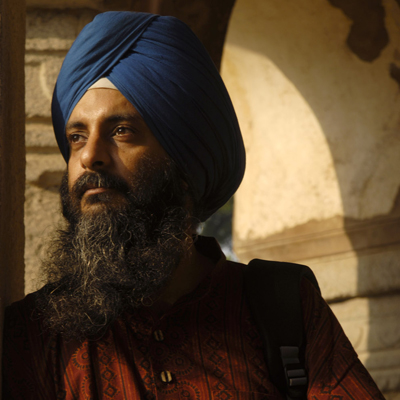 Joginder Singh is an architect by training and a photographer by inclination. Though he enjoys photographing modern Indian architecture, his interactions with historical buildings leave him enchanted and enriched. Regional response, material expression and spatial complexity, coupled with an attention to detail form a part of his visual dialogue. Freelancing as a photographer, he has been exhibiting his fine artwork through solo photography exhibitions. He has also been conducting photography workshops and going as visiting faculty to various design schools. He photographs for various design professionals and his work regularly features in various architectural journals. He has also photographed for two books- Glimpses of Architecture in Kerala, authored by Ramu Katakam (Rupa & Co. in 2006) and Forts and Palaces of India authored by Amita Baig (Om Books in 2010).
——
---
Pallon Daruwala
Commercial and fine art photographer|

www.pallonimages.com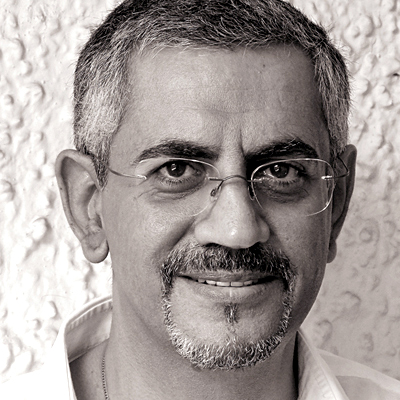 Pallon Daruwala straddles the world of commercial and fine art photography with equal passion and facility. Educated at the Brooks Institute of Photography in Santa Barbara, California, the Bangalore-based lensman became the first Indian member of the International Association of Architectural Photographers (IAAP).
A photographer with a lifelong interest in design and aesthetics, Pallon works with space and light to bring out the inherent beauty of form and structure. His architecture and interiors-related work have covered the spectrum from private to public spaces, from quirky boutiques, niche restaurants and intimate homes to huge malls, grand hotels, mega food courts and soaring skyscrapers.
Pallon likes to do a blend of epic shots and tiny details, to highlight every aspect of a project, be it a work in progress, a finished space, a "before and after" exercise or a documenting effort. He has done extensive work in the hospitality sector, with end-to-end projects that include the photography of exteriors, landscaping, interiors and food. Pallon's approach reflects the fact that every space is truly unique, and he works with clients to support their vision and to best capture and enhance the relevant building or space.
Pushpdeep Pandey
Fine art photographer and brand building consultant| www.2kphotography.com, www.isplash.in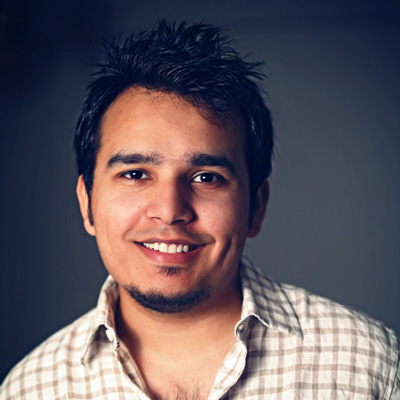 Pushp Deep Pandey, or 2k as most of his photographer friends call him, is a Fine Art Photographer based in New Delhi. He started with photography right before he was about to enter college but by the time he finished, he was too madly in love with Photography to let it go for a daily office job. He founded 2k Photography in 2005 and then Co-founded ISPLASH INDIA, a Brand & Corporate Communications agency in 2010.
He has a diversified portfolio of work ranging from Architecture, Fashion, Commercial, Fine Art, Weddings, Abstract Art, and Wildlife Photography. Having won numerous awards and accolades, he got a chance to work with established corporate clients like YKK, Birla Cement, JK Cement, Shree Cement and Hira Sweets to name a few. He received an honorary mention from the Govt of Delhi for a picture of the Humayun's Tomb
He earned the Adobe Certified Expert (ACE) certification in Photoshop and takes great interest in sharing his insights through Workshops about Photography and Photoshop throughout India.
---
Shine Bhola
Architect,
academician
and photographer |

www.shinebhola.com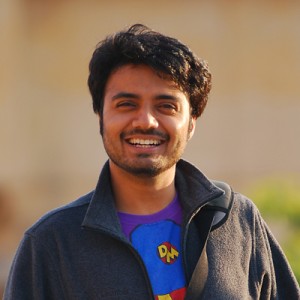 Shine has always been intrigued by his surroundings. Studying architecture added dimension to his thoughts on how we interact and perceive things around us. This keen appetite of his to see things differently was further transformed into frames of reality with his introduction to photography.
His relationship with the lens is quite complicated as every day he finds photography bringing new challenges to him that keep him on his toes and digging for more. He says that his true passion for photography is in its power to fascinate and teach new lessons every day. He captures what he feels and the feeling is his inner belief!
Soham Sabnis
Marketing professional, blogger and photographer|

www.sohamsabnis.com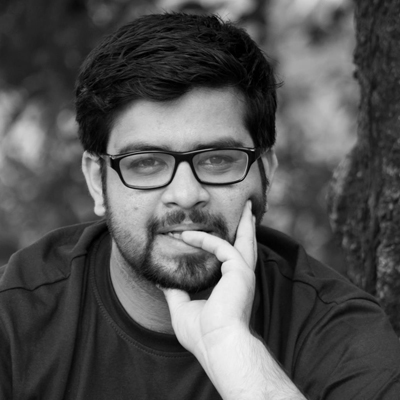 Soham shares a close relationship with the Lens, which makes his journey more interesting. Specializing in interior shoots, and product shoots, Soham also loves clicking weddings (candid moments). He has worked with many architects and interior designers from Pune, Mumbai. He is currently doing freelance photography for many designers, architects, jewellery makers and event companies. Soham is an avid nature lover and enjoys birdwatching.
His recent venture for customized photography is www.YellowBlue.in