I first met Nimish when conservation was nascent in India and architects like Nimish were drawing their inspiration from India's rich traditions and heritage, becoming pioneers in the field. Nimish was unique, moving seamlessly from contemporary buildings to historic ones and back. He was in so many ways a beacon.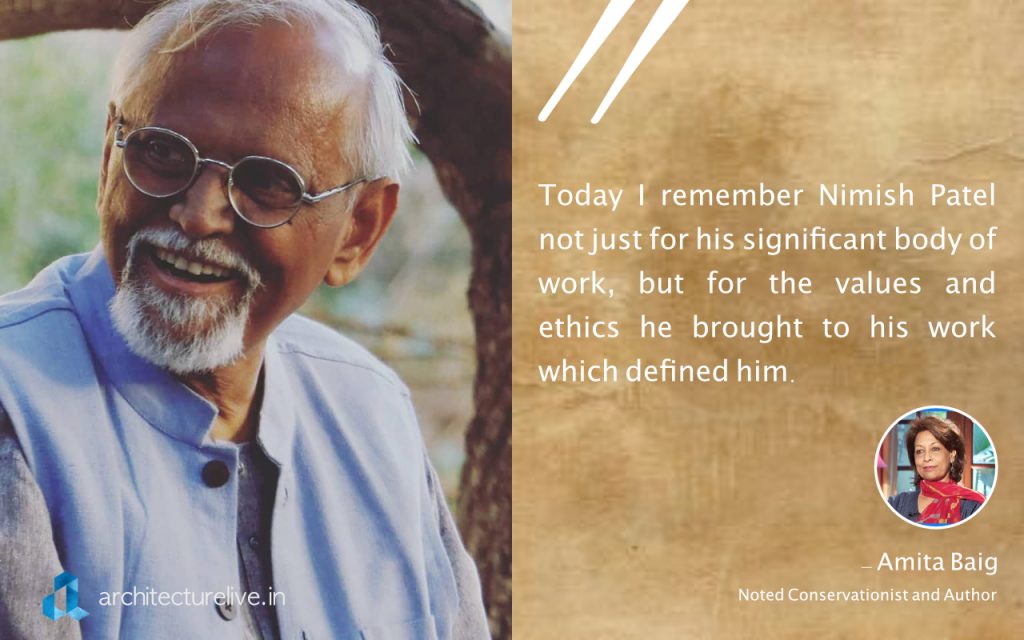 Nimish had a profound understanding of craft, materials and the craftsmen, which he introduced with immense sophistication into contemporary architecture.
Today I remember him not just for his significant body of work, but for the values and ethics he brought to his work which defined him.
Amita Baig is a noted conservationist and author – who has written extensively on the heritage of India.