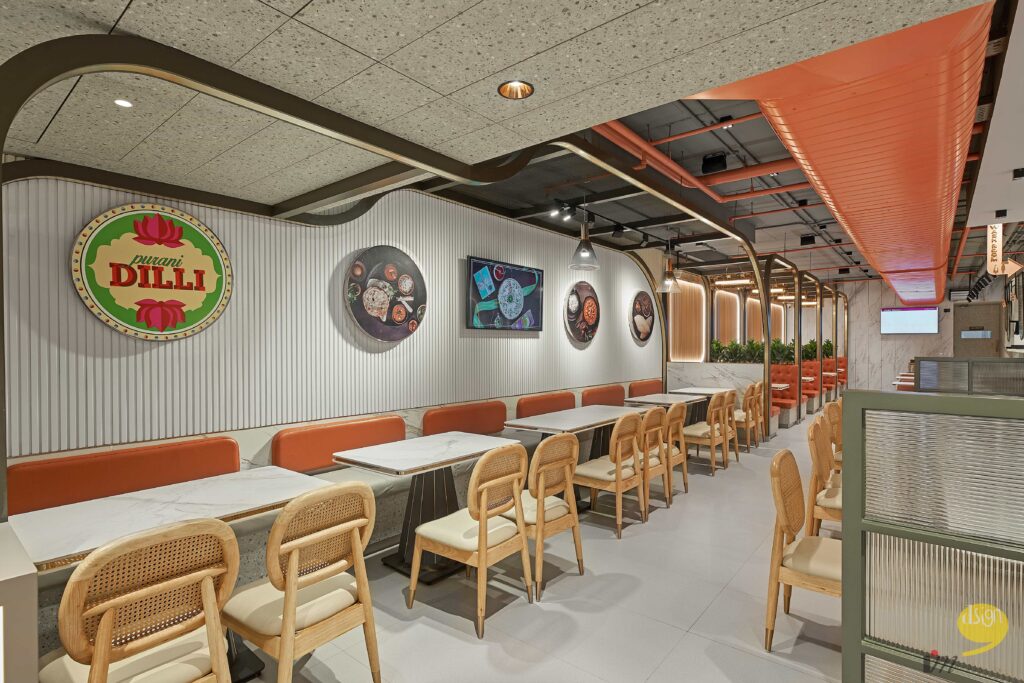 When it comes to Indian culture a fresh start always calls for a box of sweets–be it as an offering for the divine or a token of love shared with close ones. These candied sentiments are perfectly housed in Anand sweets at Hennur, Bangalore, which brings together delectable palettes and tasteful details for a wholesome retail experience. As the first post-pandemic store of the renowned brand, the space adapts to a lively and fresh aesthetic that breathes new life into the brand's retail experience that has been created by I'm D'sign ourselves, for the last 15 years.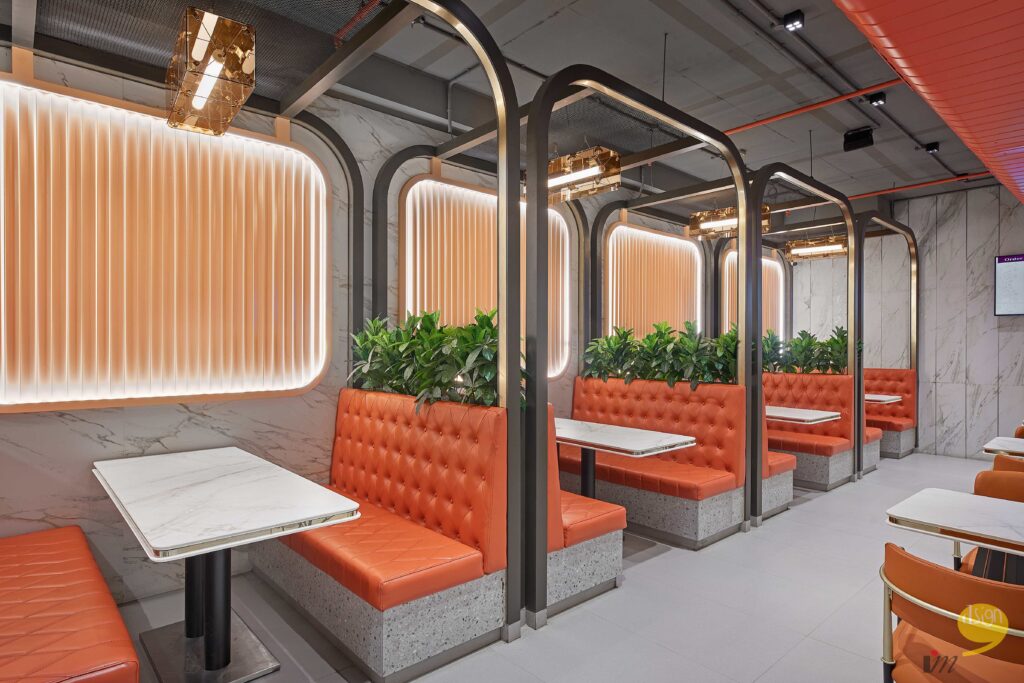 The revisit to the brand's image in this particular timeline called for the learnings from the post-pandemic life and its take on hospitality design, bringing in greenery as an intrinsic part of the space, among the other sensorial elements such as colour palettes, lighting etc. that kindle a mood. The linear stretch of the space introduces green pockets as a part of the dining experience while the retail side is outweighed by immersive material palettes and their decorous composition. Every detail of the design speaks for positivity, with the vibrance of the space that yearns to counter the covid gloom and encourages people to step out, meet up and celebrate.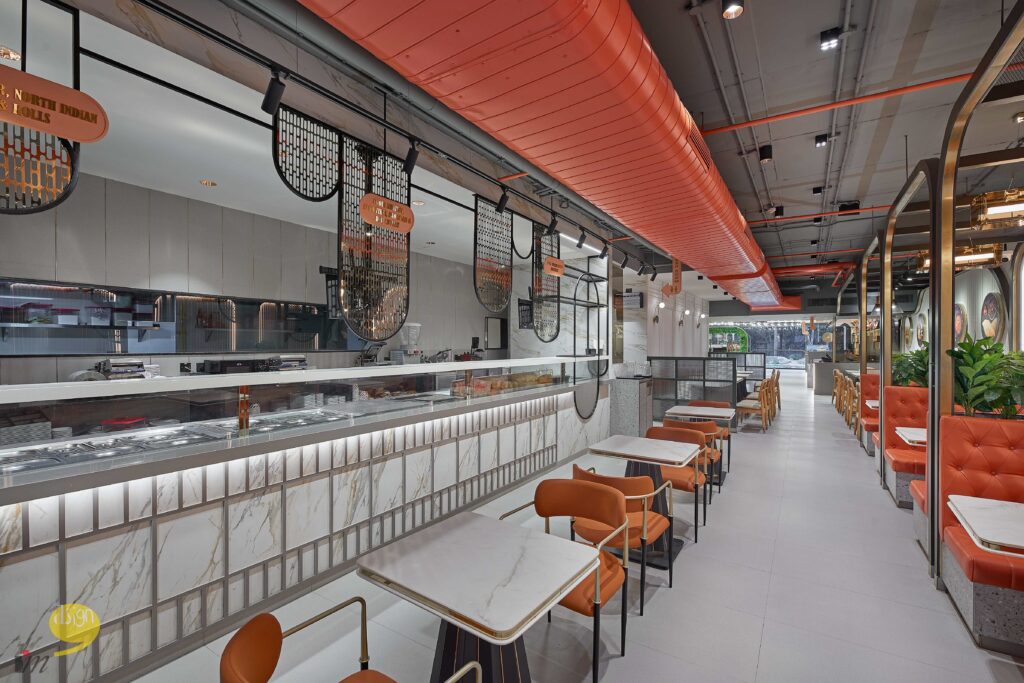 The celebrative spirit of the sweets reflects in the material, design and colour story of the space in a way that there is energy, coexisting with comfort. It is where the bolder hints of a radiant tangerine have the company of the warm accents of wood and cane. The assortment gets a contemporary edge with the stripe statement of the slatted walls, tapering silhouettes of the tables and arciform curvature of the frames running all across. The mixed media palettes of marble, mosaic and polished gold come together to signal the plush character of celebrations that also comes out as a playful mix of vibrance and fun.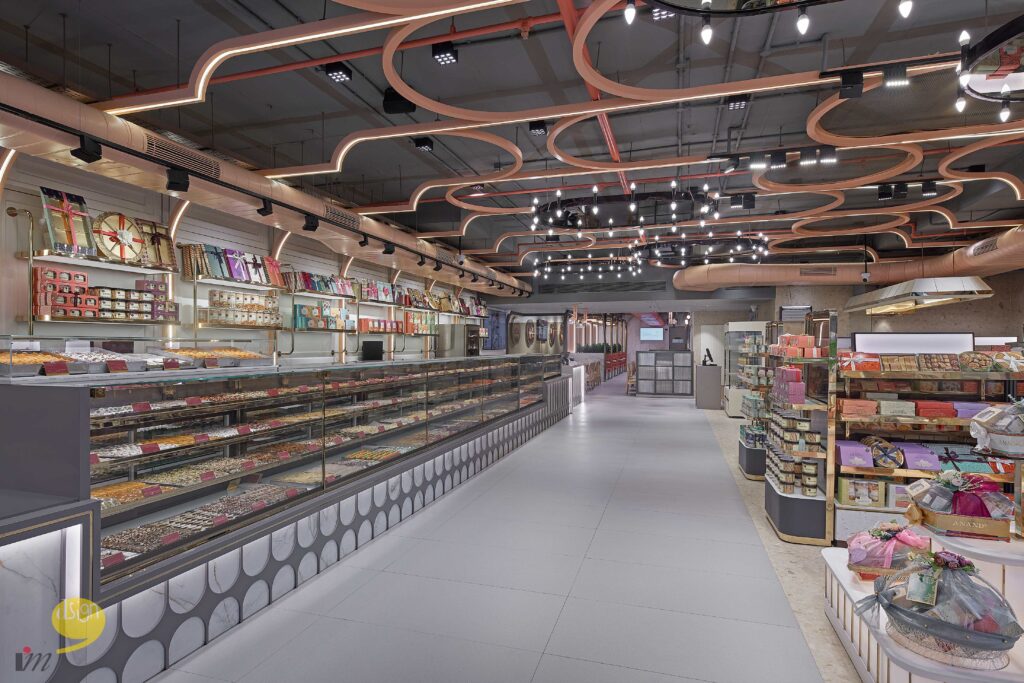 The retail ambience is roofed under a bespoke ceiling structure that brings out a playful rhythm of arches with profile lights and chandeliers that wrap around an exposed ceiling creating a channel for ambient lighting. The ducts refuse to shy away and take after the tangerine palette to paint the space in the hues of celebration. Tiered displays and glass encasements in neutral whites best complement the intricacies of the ceiling and create a visual demarcation of the retail space from the diner, making Anand sweets a host for collective experiences.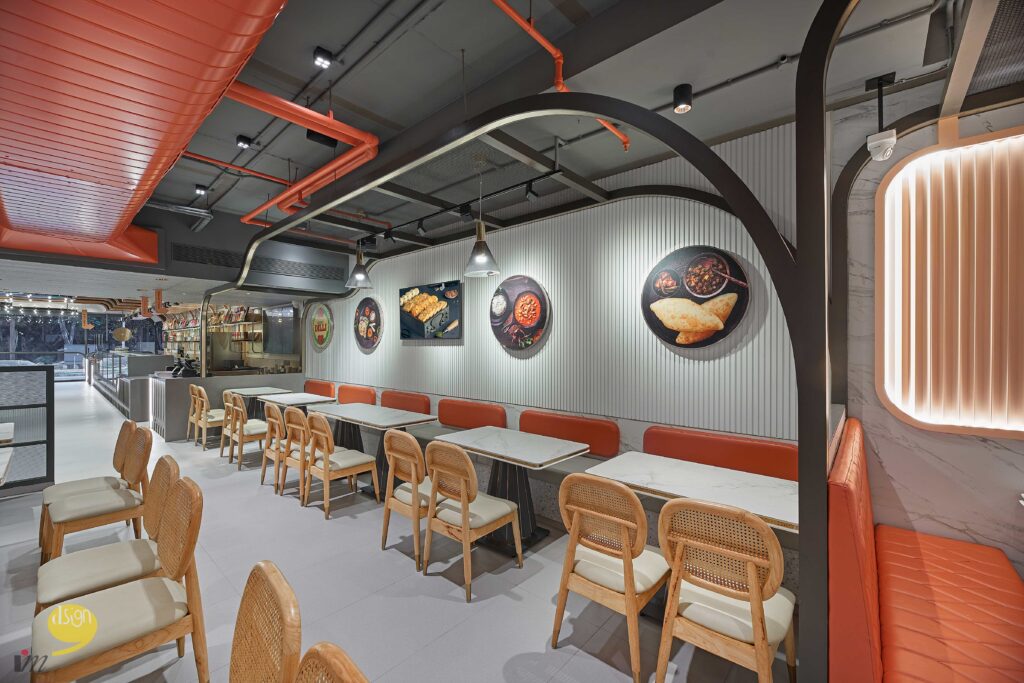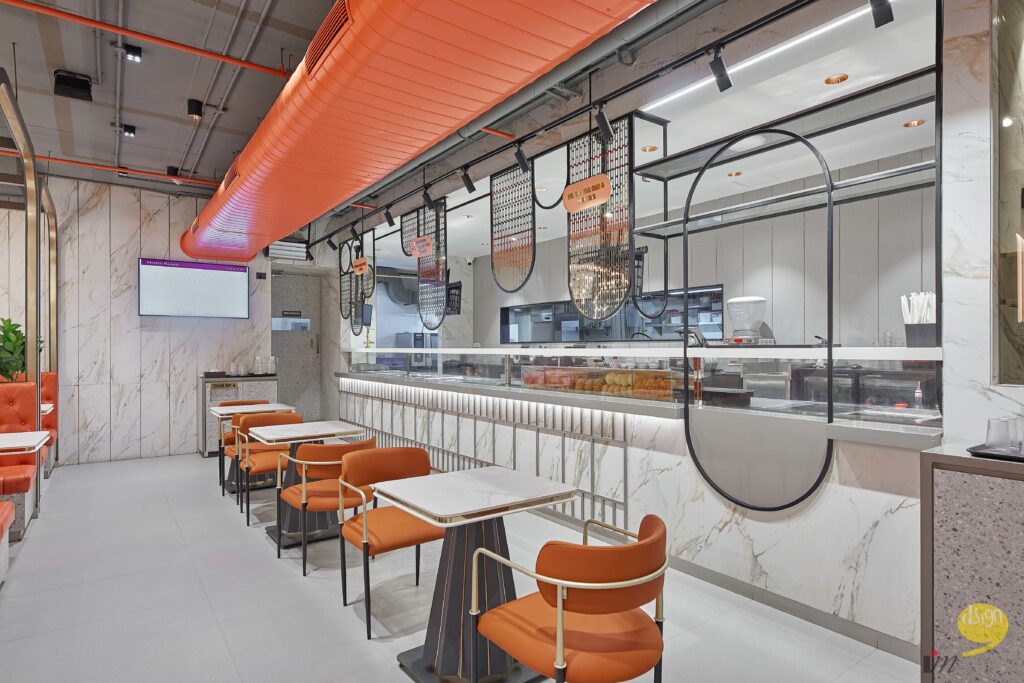 Project facts:
Project Name: Anand Sweets
Location: Hennur, Bangalore, India
Year of Completion: 2022
Design lead – Dhruva Kalra
Team – Azmat Khan, Sanjay Sah, Meharwan Singh Rawat