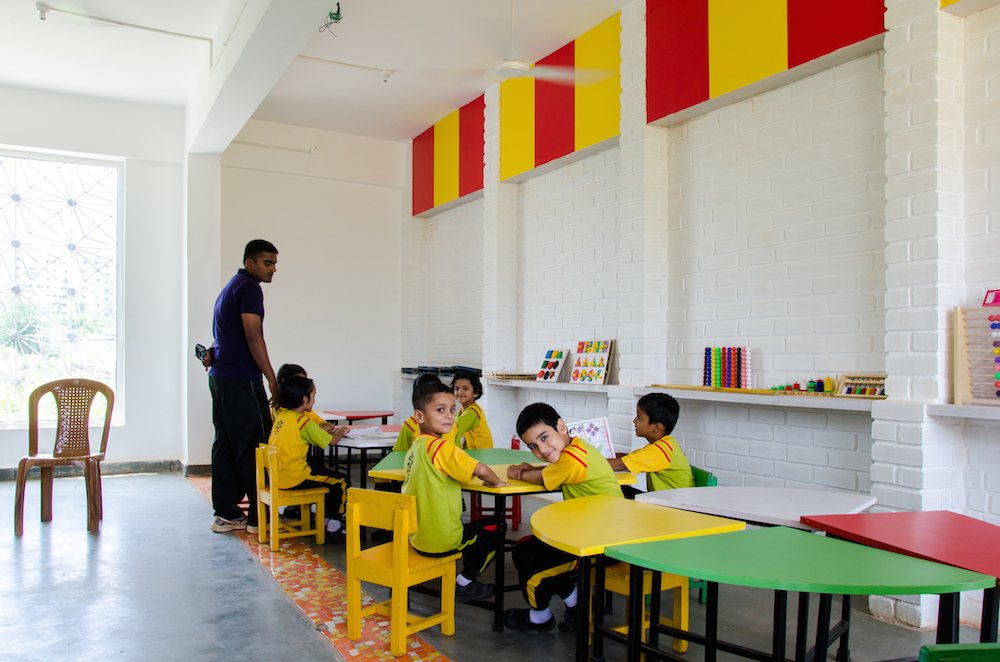 We were approached by a school consultancy who had taken charge of starting a kindergarten wing in an existing school. The brief was simple: Convert four large classrooms into five smaller ones for kindergarten classes. The children carry no bags and they wanted to have inbuilt storage for all the toys and learning aids. All this in a very fixed small budget.

The ten year old RCC structure needed to be retained, but we decided that the entire building needed modification along with the alterations.
The walls in between the four classrooms were removed and new brick partition walls were planned with inbuilt storage and niches in them. Small vaults ensured we gave niches for the children to use as coves for them over which we got the depth needed for storage. Sliding shutters over storage were planned instead of openable ones.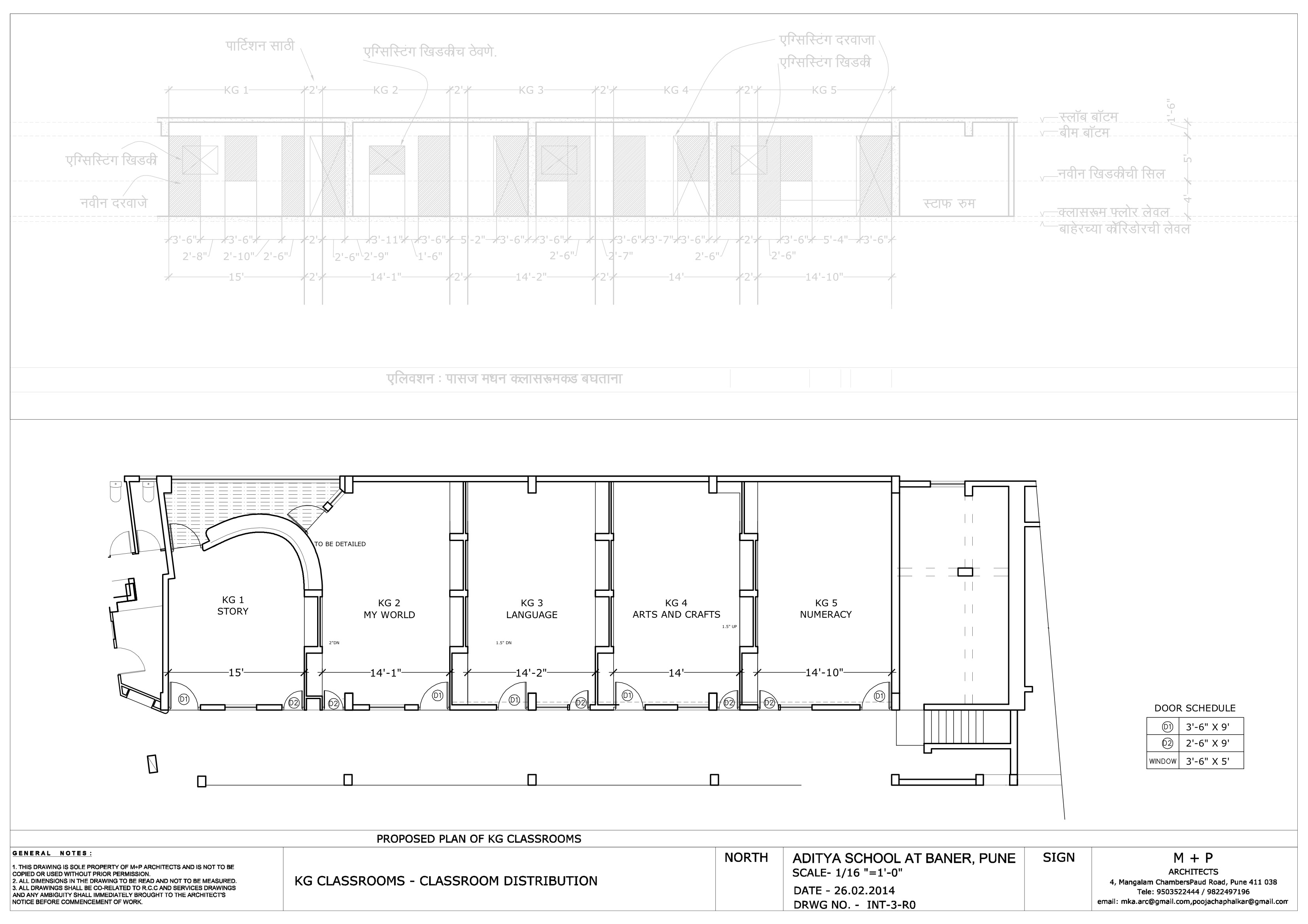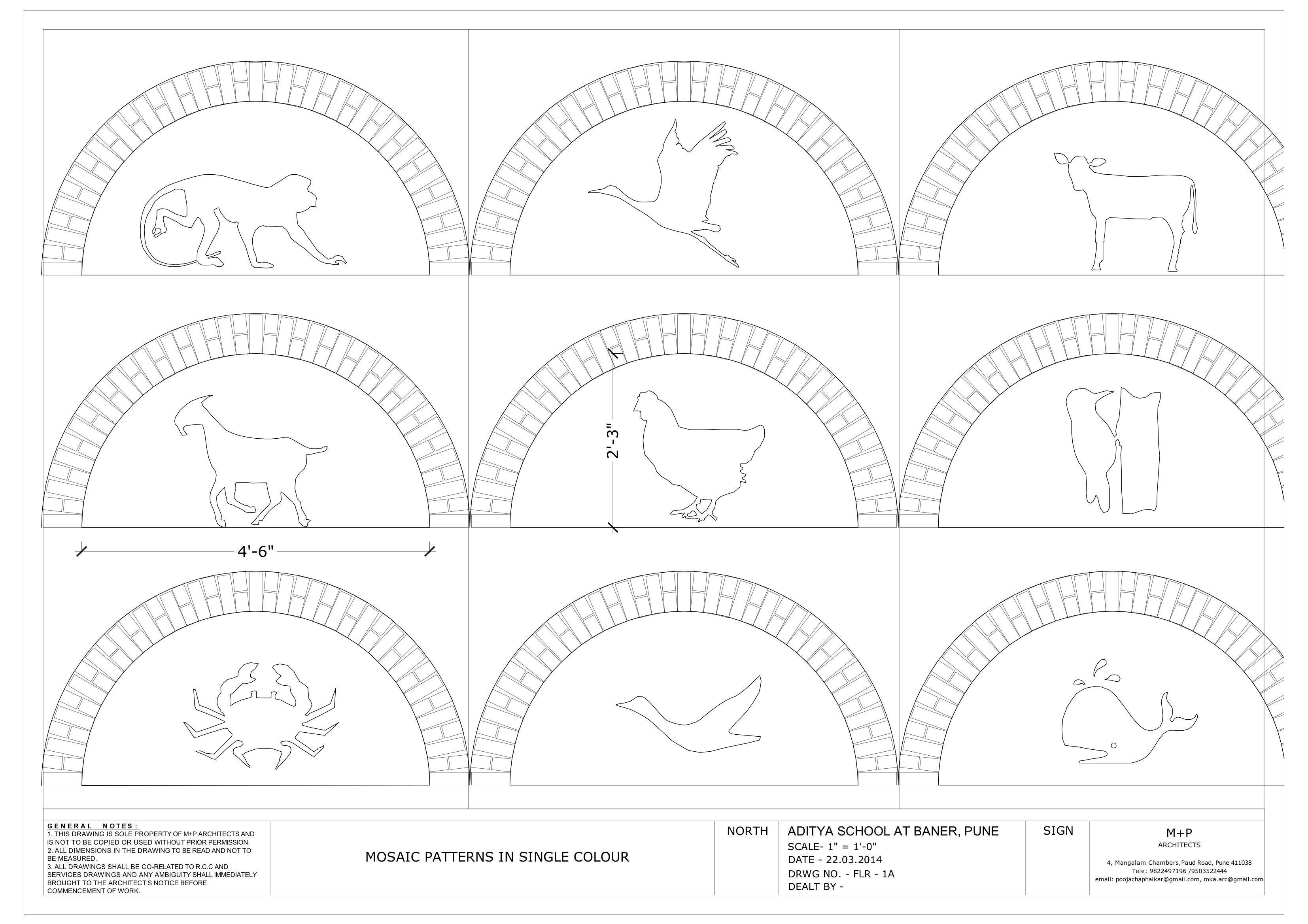 The existing kota flooring was simple but well maintained so we decided to retain it, but the floor level in each room differed by a couple of centimetres. Tile mosaic work in a gradual slope was used to replace the gap in the floor and the level difference left by the old walls which were demolished. Similar mosaic work with silhouettes of birds and animals were also used in the niches. Each classroom had to have two doors – one each for entry and exit, as the students move from classroom to classroom every 30 minutes. Windows were re-planned as per the new layout to allow for more natural light and cross ventilation.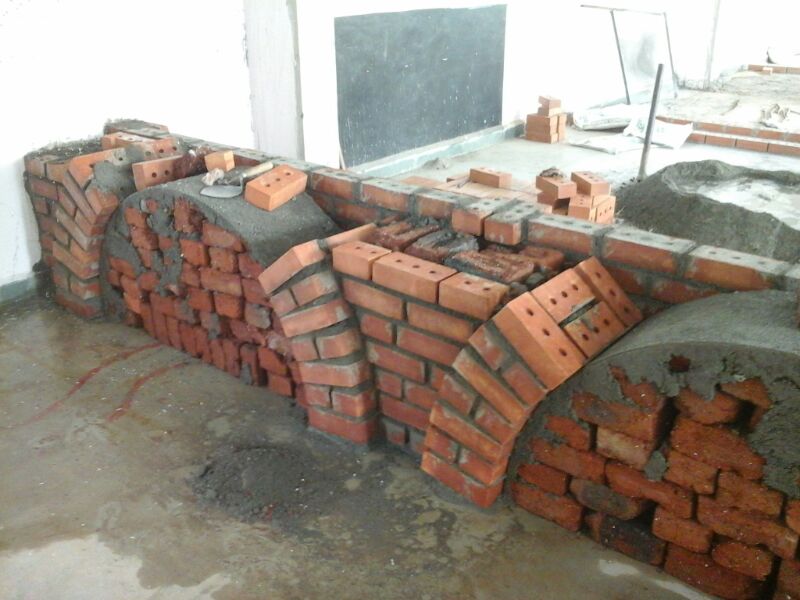 The walls were kept white so as to highlight the furniture, teaching aids, toys and children's drawings and crafts as these are colourful. The brick wall was left un-plastered for the texture's visual and tactile quality.
These are some drawings and views planned along with the photos of the project before and after completion. Some of our drawings were labelled in Marathi since the masons were better able to understand them.