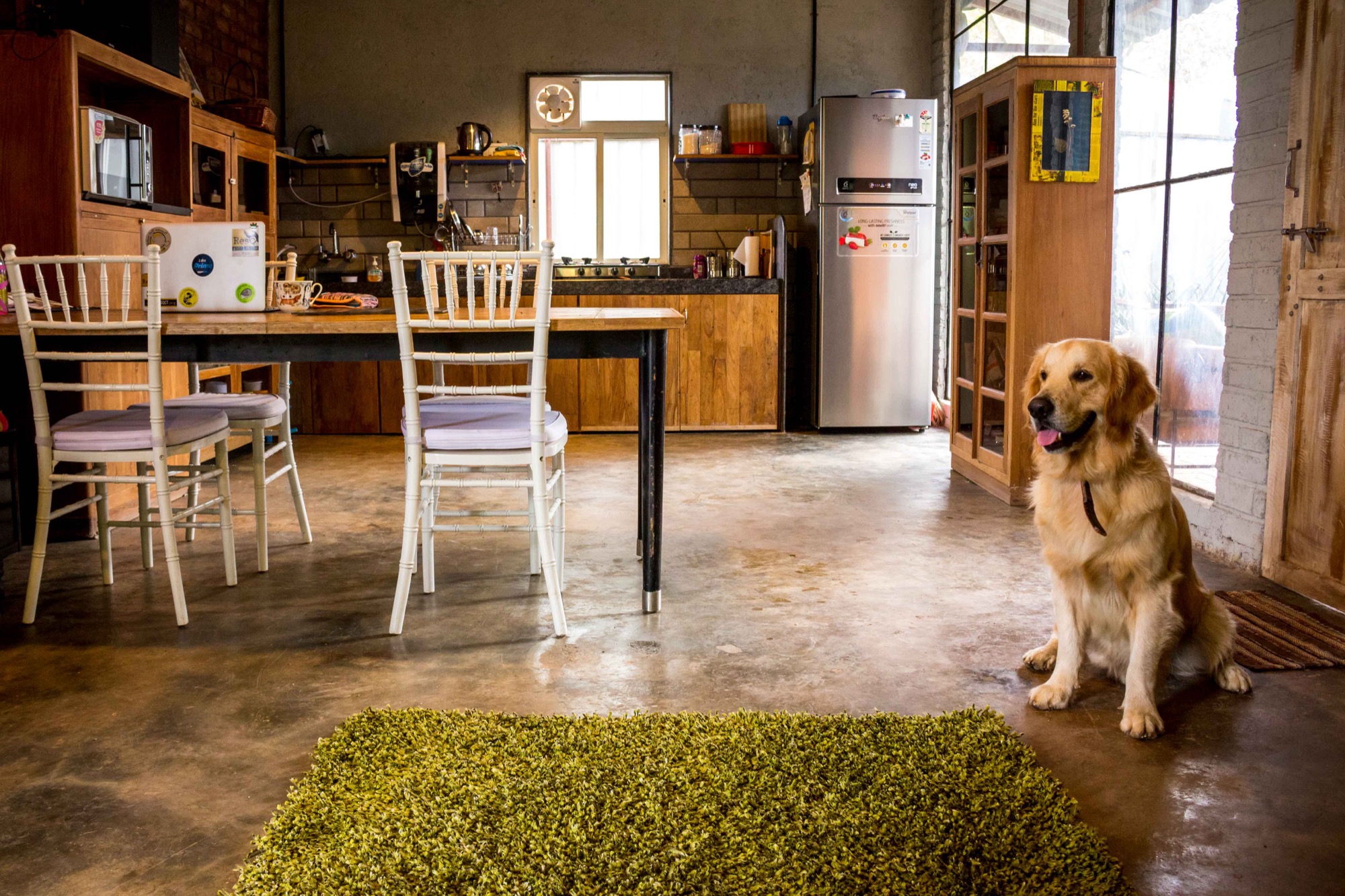 For the space that was going to be a home for sick and injured animals, Studio Osmosis put their complete trust in using the recycled and reusable material.  ResQ, an NGO at Pune who is involed in rescuing and providing shelter to sick and injured animals desired the space to be low cost and animal friendly.
The team at Studio Osmosis worked together with Neha Panchamiya on the ResQ Volunteer home as their philosophies and visions aligned, resulting into  a space that is sustainable, ecological and environment friendly, thus reducing the carbon footprint.
The halfway home was planned around an existing tree reinforcing the courtyard concept with c-shaped physical form around creating cooling verandas to make optimum use of the natural light and wind as well as water harvesting. A connected walkway around the courtyard screens the rooms from the elements. Local and eco-friendly materials were used and also built with reused, or recycled or scrap materials from the construction industry. Exposed brick walls, IPS flooring, old antique and recycled wooden furniture, and doors, eclectic lighting imparts a casual and earthy ambience to the place making best use of local labour and techniques and is animal friendly.
Drawings