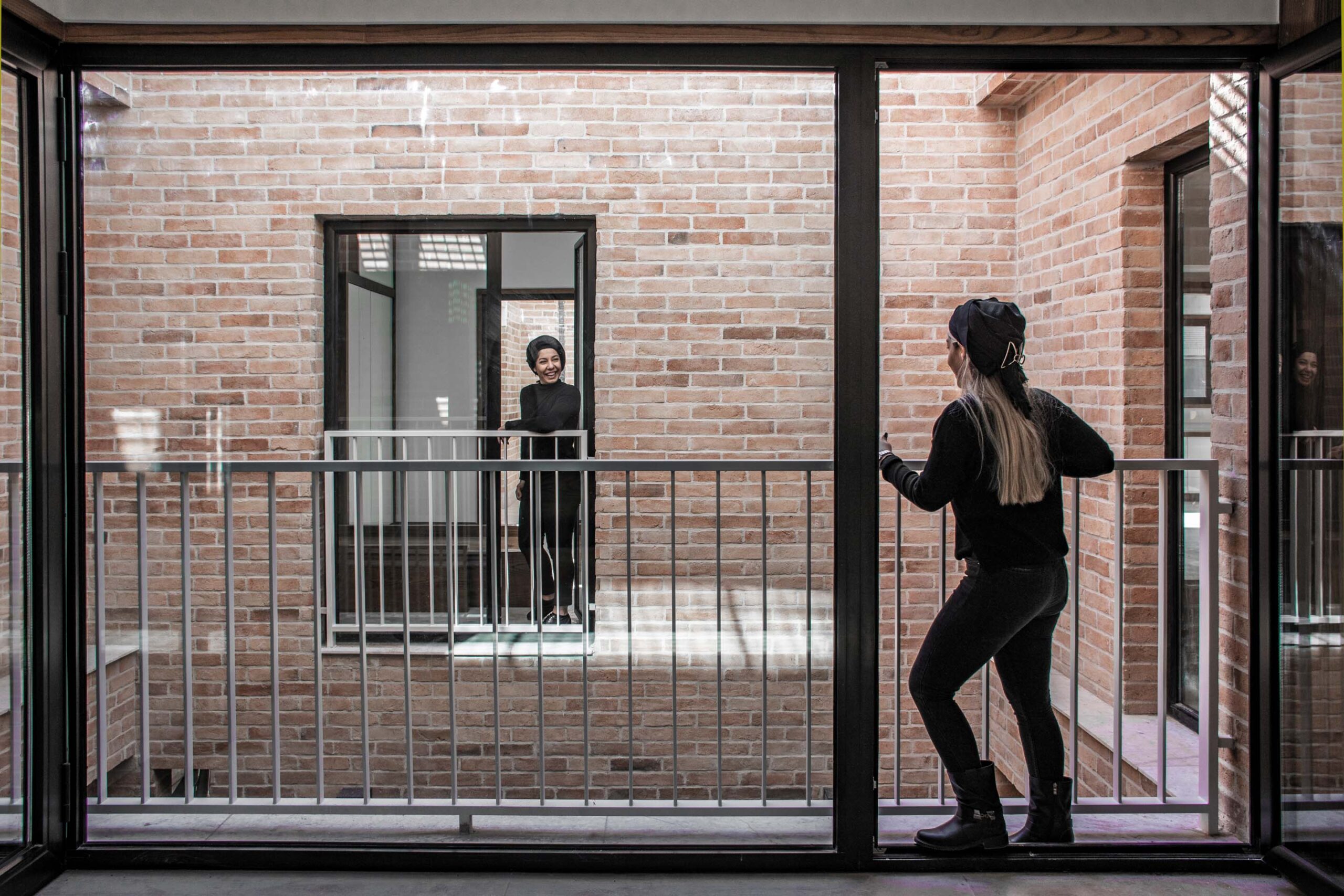 People familiar with the town of Koi-Sepahan in Esfahan know that it is a quiet and secluded town which is not very attractive for the building investors community due to height and density restrictions. On the other hand, since many residents of this town have held positions in some military organizations in the past and present, some lifestyles may not be acceptable to them. As a result, most people who want a house away from the hustle and bustle of the Esfahan city live here.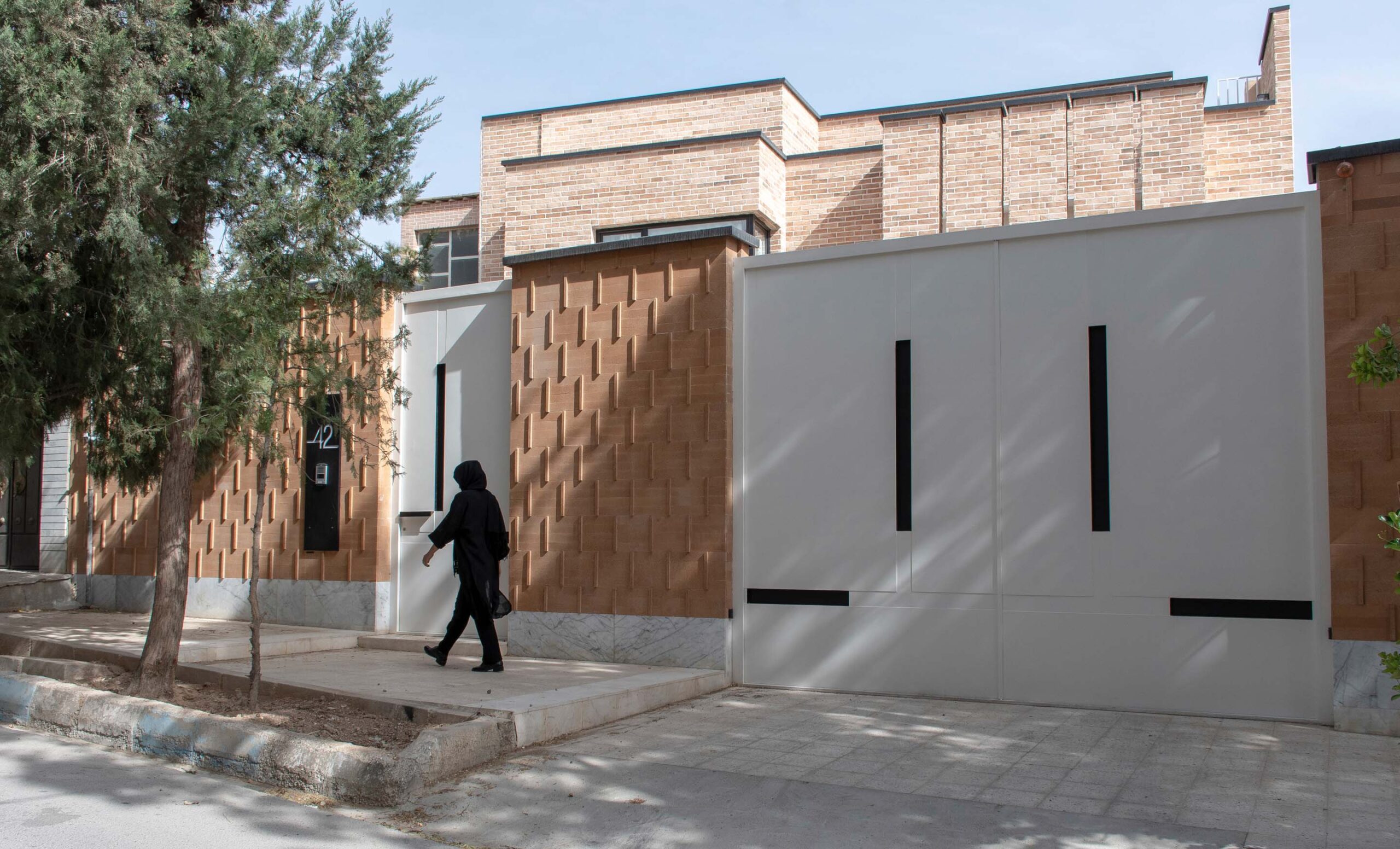 This house belongs to a religious family. A family with all the characteristics of Iranian religious families. So, from the first sketches of the project, the privacy of the project and its introversion were obsessively emphasized by the employer. The impossibility of seeing from outside to inside and, in a word, not being in sight was one of the essential factors emphasized by the employer. It got to the point where the employer preferred to open a window from the bedroom to the living room and get indirect light instead of the light in the bedrooms coming directly from the window or a similar space.
Such challenges were our most serious concerns from the very first day of building design to the day of its delivery. We dealt with users who had a strong interest in enclosed spaces and views as much as possible, regardless of the consequences.
We were looking for a space that, on the one hand, does not have much visibility to the outside and, on the other hand, has enough light, so the idea of A House In The Pursuit Of Light came to our mind. We believed in seeing the house as a thick shell that is stretched around a series of uses, and of course, in some places, due to necessity, create a controlled window in search of light inside it.
In fact, by introducing the central courtyard in the northern half of the project and the first-floor terrace, we made it possible for the spaces to have acceptable light while maintaining the privacy and responding to family concerns.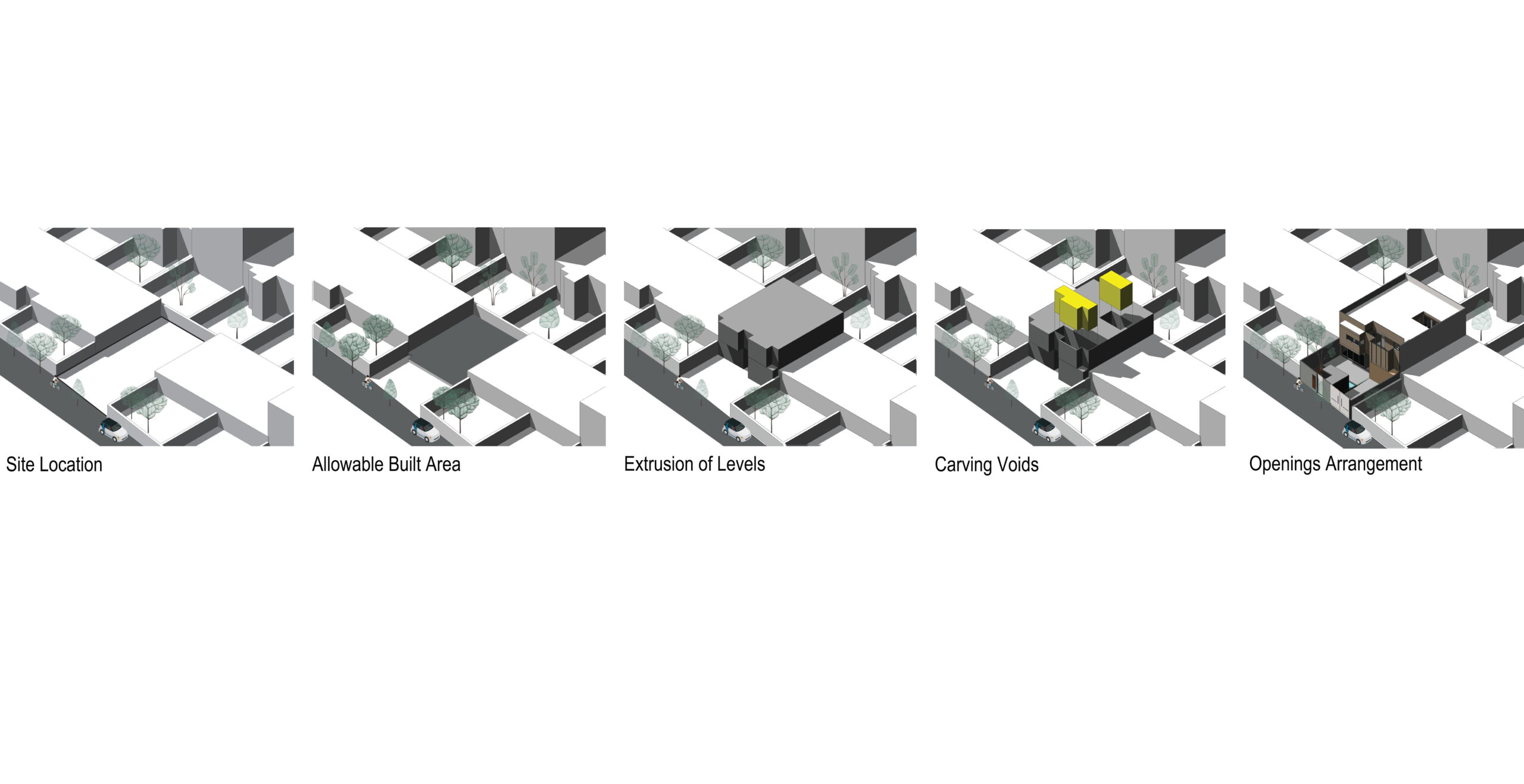 Now the youngest daughter in the family can communicate with her father in the Parent's bedroom, with her mother in the kitchen and with her sister in the central courtyard at the same time, without worrying if someone outside the house sees them, or not! Since the spaces generally face inward, we tried to create a pleasant view for the spaces by using natural materials (such as rustic bricks and textured execution of plaque bricks). The same strategy was used in the entrance design from the alley to the courtyard. We tried to close the direct view into the house by placing the L-shaped storage room and W.C in the yard. After this turn, one passes over a small water pond and some trees and steps into the yard.
Drawings
Images
Project Facts
Completion Year: 2021
Gross Built Area: 336 sqm
Project Location: Koi-Sepahan, Esfahan, Iran
Program / Use / Building Function: Residential
Lead Architects: Babak Payvasteh, Maliheh Salimi
Photo Credits: Shant Melkonian