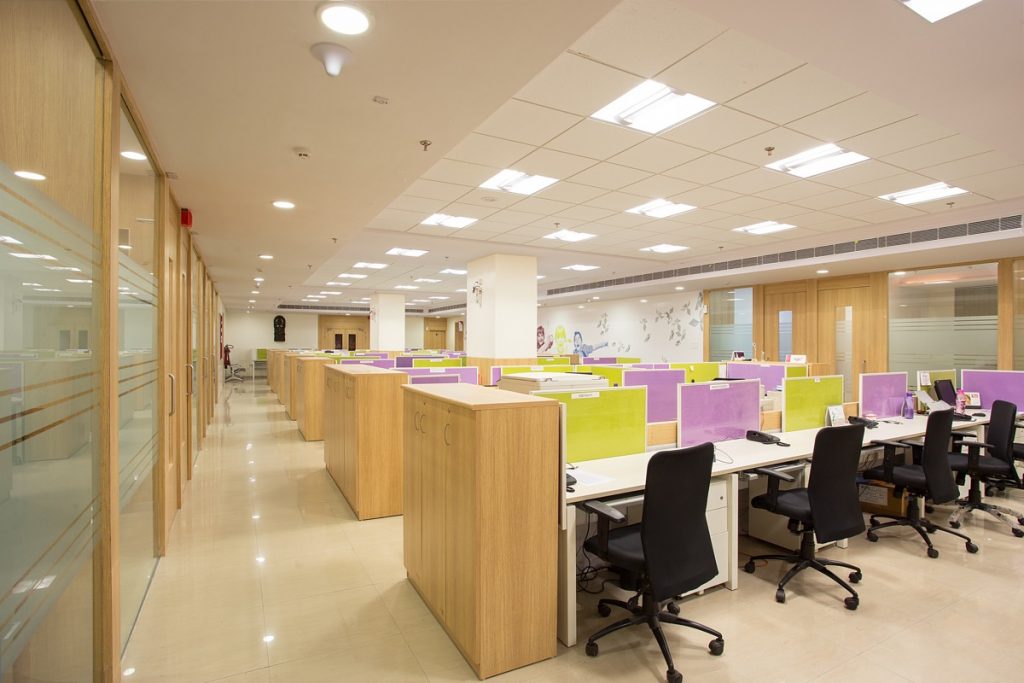 The Axis Bank branch located at Gole Market, New Delhi encompasses a total of 33,000 sq ft. Spread over two floors the workspaces and cabins are well defined and balanced. The space incorporates the various functions and spaces of the branch, which include the chairman and other vice presidents cabins to the open employee floor space, dining areas, as well as storage rooms.
Various departments such as FOREX, Retail Assets, Risk Management, Private Banking, Capital Holdings, Human Resources also function together in the space.
SPECIAL FEATURES: Fold-able walls and loose furniture gives a sense of freedom to use the board rooms and meeting rooms as required. This design aims to reduce the space constraint that is prevalent in the current building interiors. The spaces to be converted from smaller spaces for closed door meetings to larger spaces for employee training programmes.
DIMENSIONS:
Conference rooms: There are three conference rooms, each with the dimension 10′-5"x19′-5", located on the first floor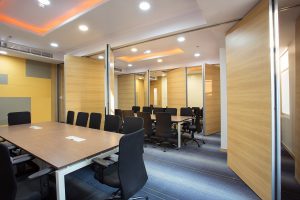 The three conference rooms can also be converted into one big, multipurpose conference room.
2) Meeting Rooms: Located on the second floor, there are two meeting rooms, each with the dimension 14′-3″x11′-9″.
GENERAL DESIGN: The design follows the corporate theme of Axis Bank, using a neutral palette of brown, yellow and white, across the entire space. The employee workstations break this classic theme with green and purple partition boards. The design wishes to convey the depth of the project with the open spaces, while the side walls are lined with corporate Axis branding.