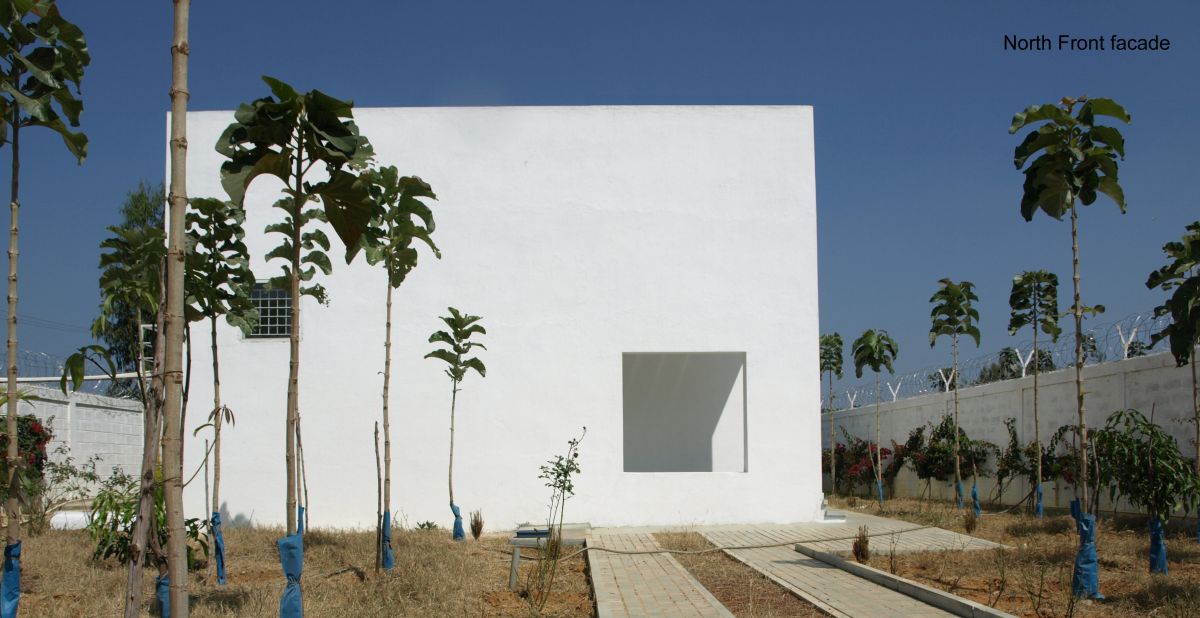 The project was designed as a weekend home for a couple who had minimal requirements. The Built area is planned as a transition from the everyday routine of life to a peaceful serene cocoon.
As one enters the site they come across a solid minimal facade where even the entry is not so obvious. The entry leads to a small central space and then the entire double height spatial volume opens up overlooking the pool and garden.
The main south facade is kept minimal with two square openings. A Hidden pergola above the entrance casts playful shadows visible from the southern square opening. Northern facade is open towards pool and is four times in proportion to the central inner opening.
The Design does not follow the usual program of Creating Living, bedroom etc. rather it creates a pure box vanilla, encasing space.