Let's bring back fun with a joyful room filled with active playtime for kids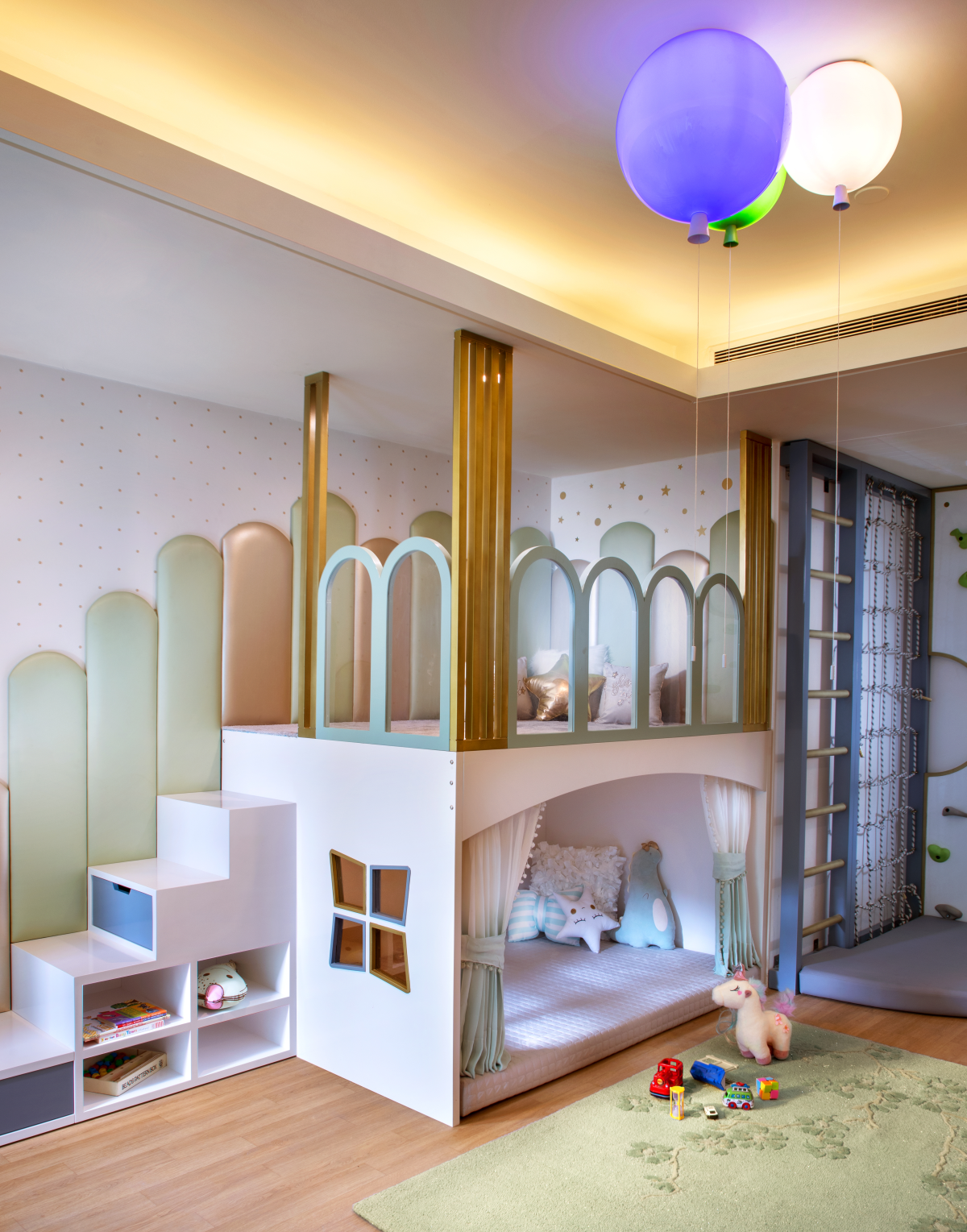 Delhi based Design studio ThinkCutieful, specializing in creating beautiful spaces for children, has completed the décor of a modest playroom making it easy for a kindergartener and a toddler to play, scribble, exercise and relax within the safety of their home environment. A playroom, which is as fun as it is functional, is the best gift the parents could give their kids. Thinkcutieful, a mother and baby design company Founded in 2009 by Ms. Romilla Tewari – a pioneer in the field of children's environments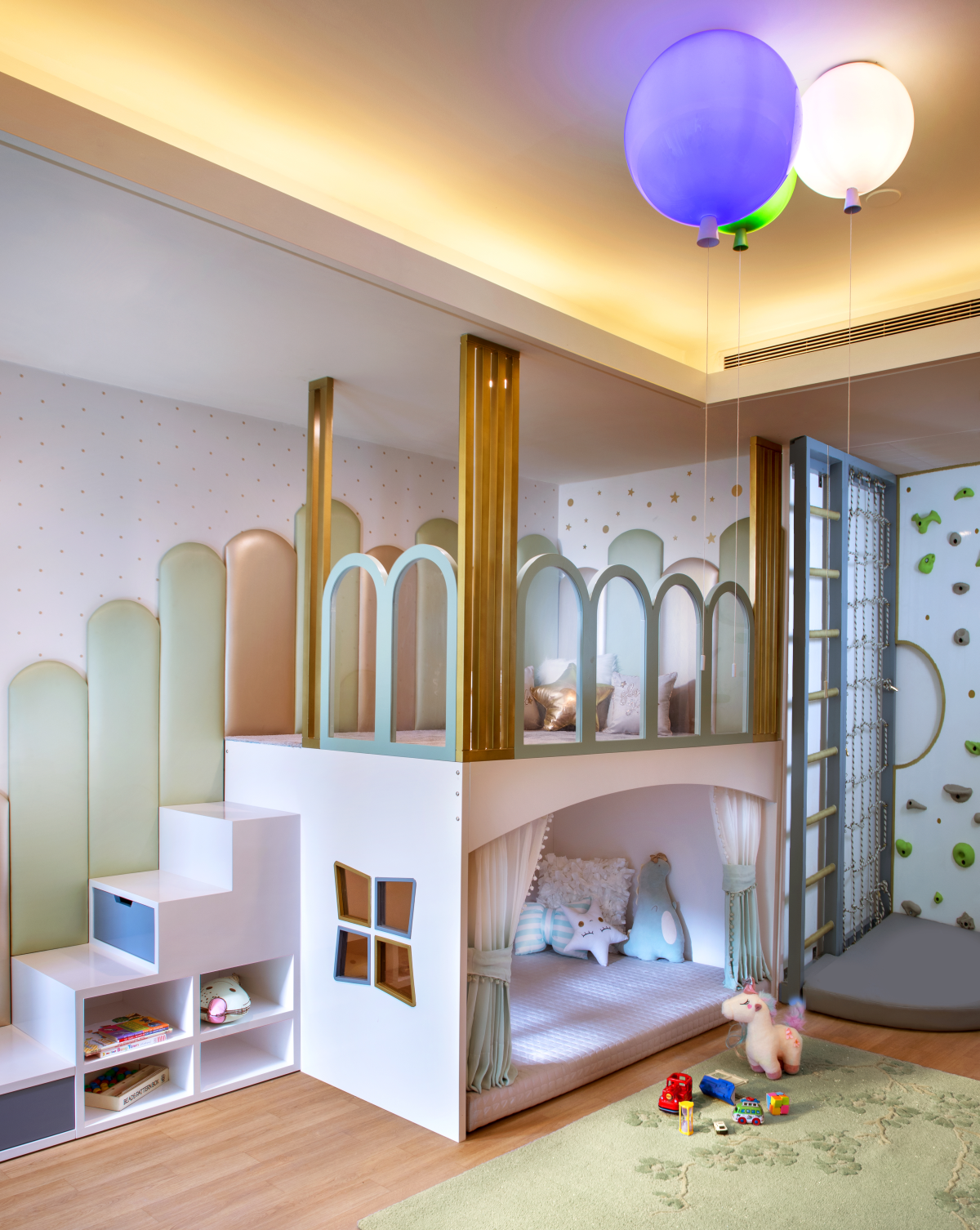 The light-drenched space has been designed keeping in mind the age and interests of the two children. The star of the area is the built-in elevated loft, which makes them feel like they're on a new adventure every day. The multi-purpose landing underneath the loft is converted into a cosy tent apt for all kinds of pretend play or as a safe nook to share giggles and secrets with friends.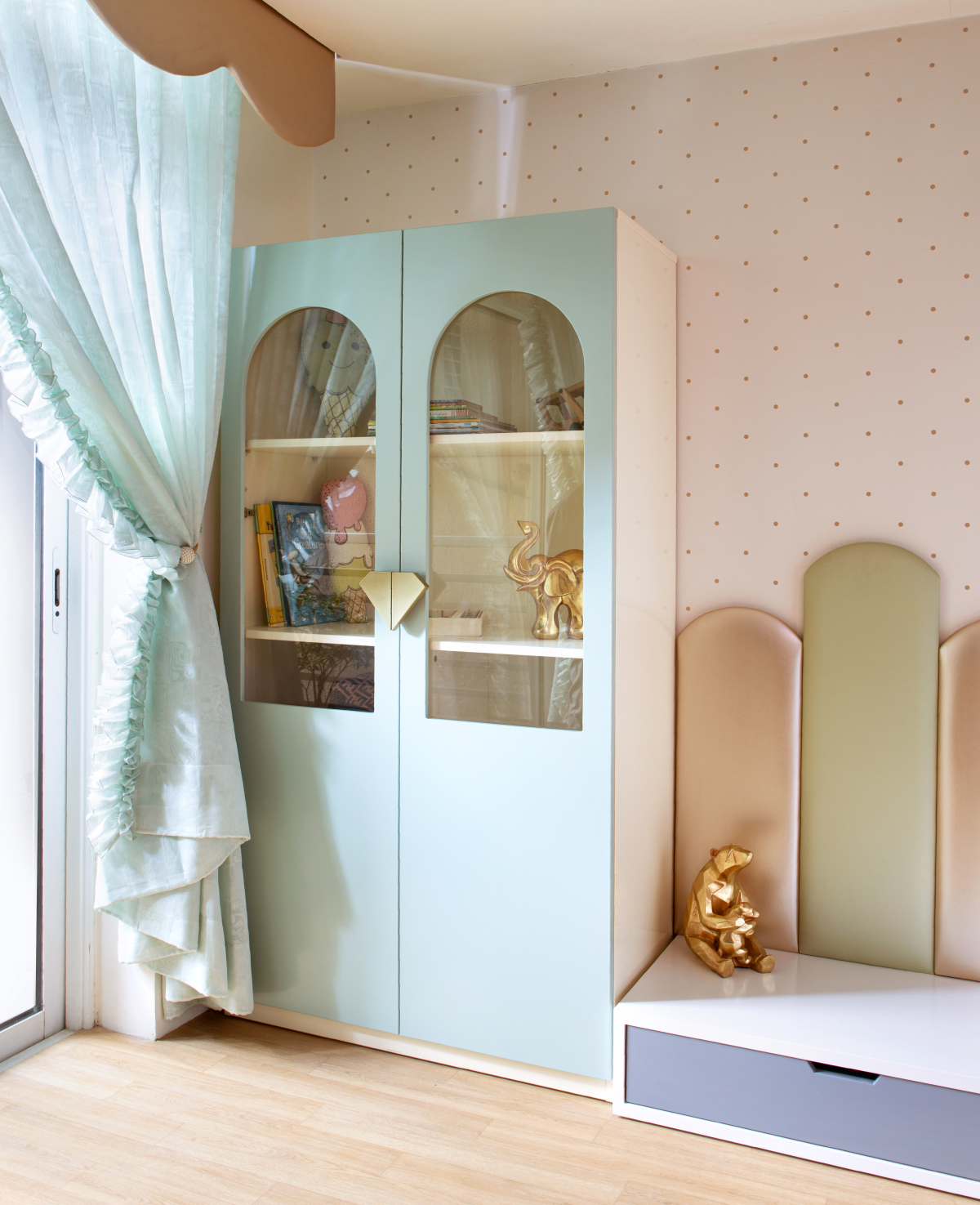 The rest of the room has an art display corner with a magnetic board, built-in bookshelf for storytime, a rock-climbing wall to release all that pent-up energy, and a two-seater swing for calming down (finally!). The result is a creative amalgamation of active playtime activities for the older one while adhering to safety measures necessary for the toddler.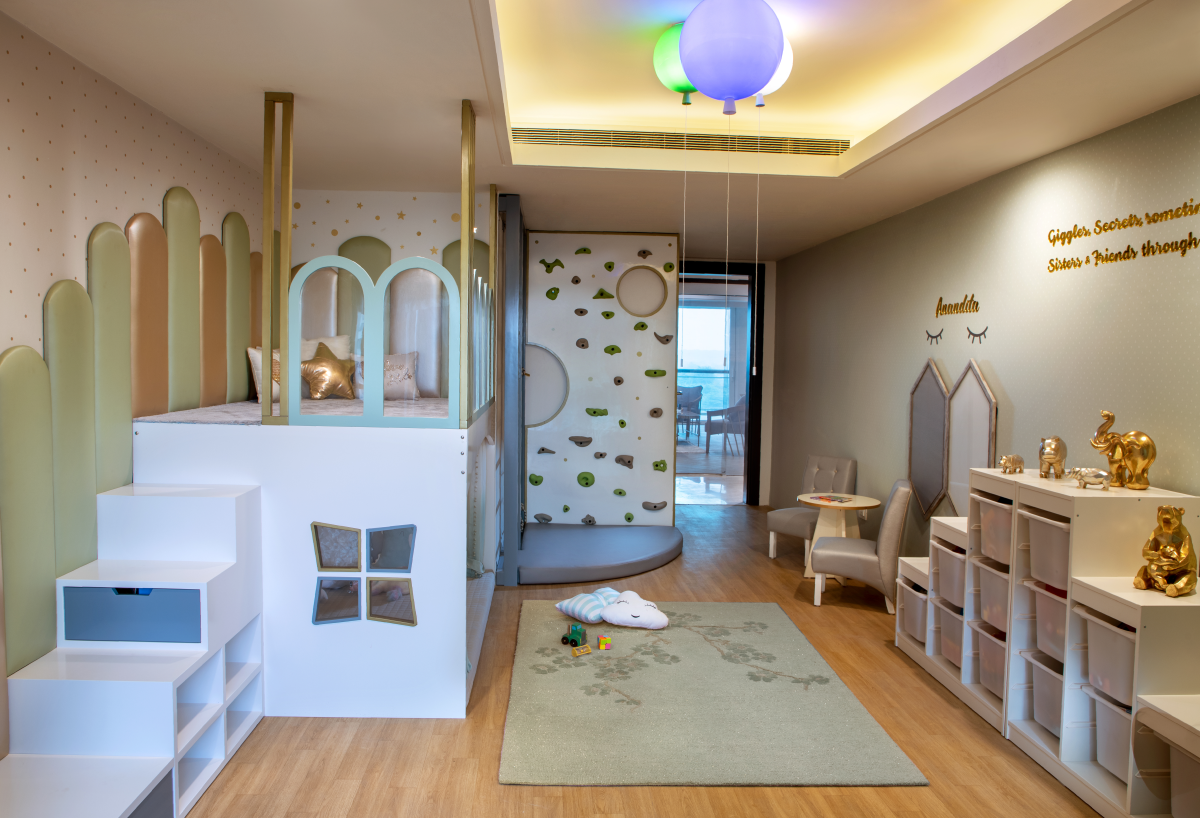 "Today's parents are very design savvy. Their personal style and aspirations flow into the nursery or playroom as well. We took note of that and produced the overall aesthetics of the room. This was done without losing on the elements of fun the children need. The calming tones made sure the room is not overstimulating and emotionally engaging. But, then again, there are nooks and corners where the sisters can bond, play together and make a mess without any restrictions," says Romilla Tewari, Founder and Creative Head, Thinkcutieful.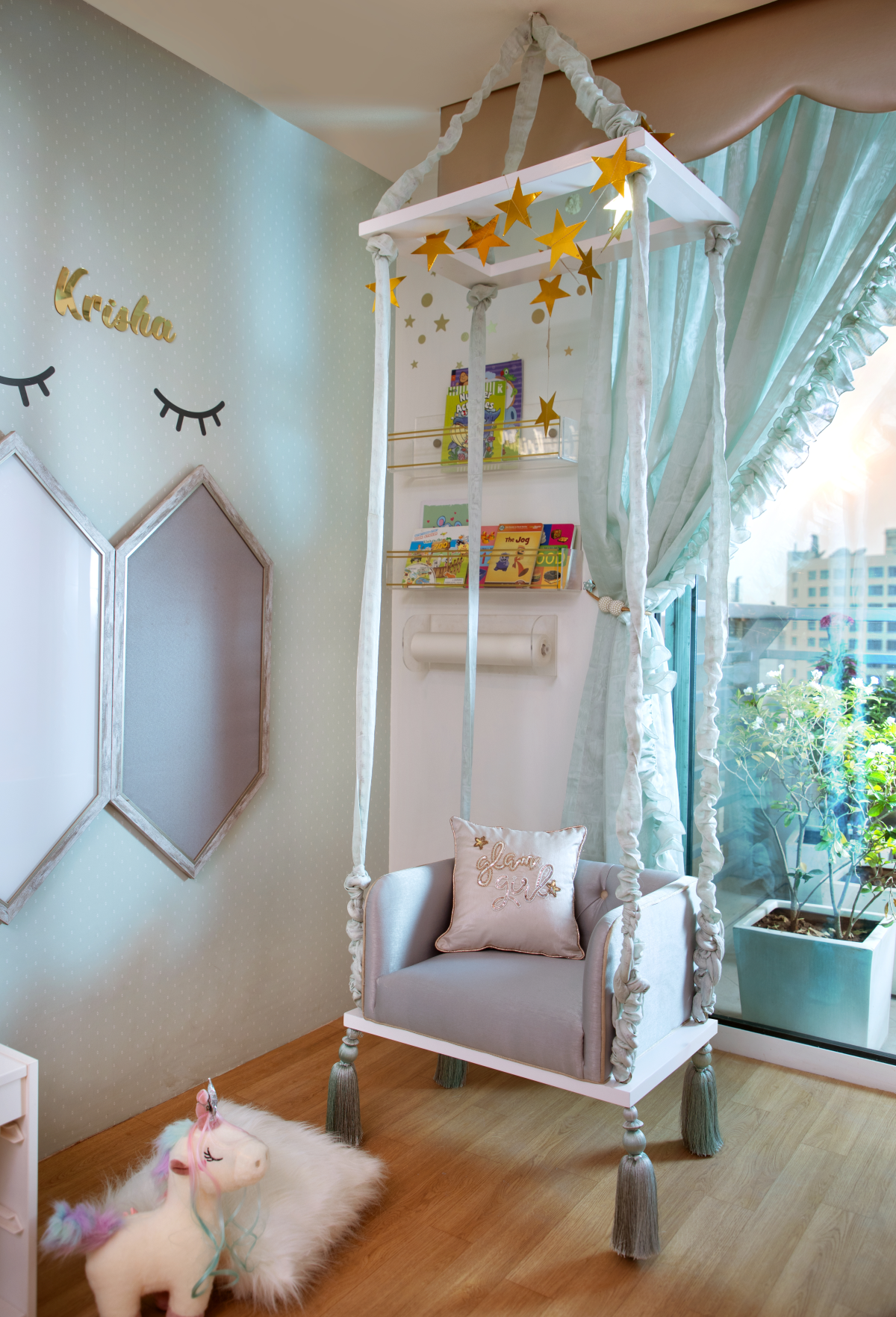 Soothing mint and grey are used to break the monotony of white. And, the soft vinyl flooring in a warm wooden shade was added to break the impact of a fall. Accents in gold add drama, glitz and a hint of luxe. Ms. Tewari did not limit the design to a feminine palette and patterns so that the playroom is not a stark departure from the rest of the house.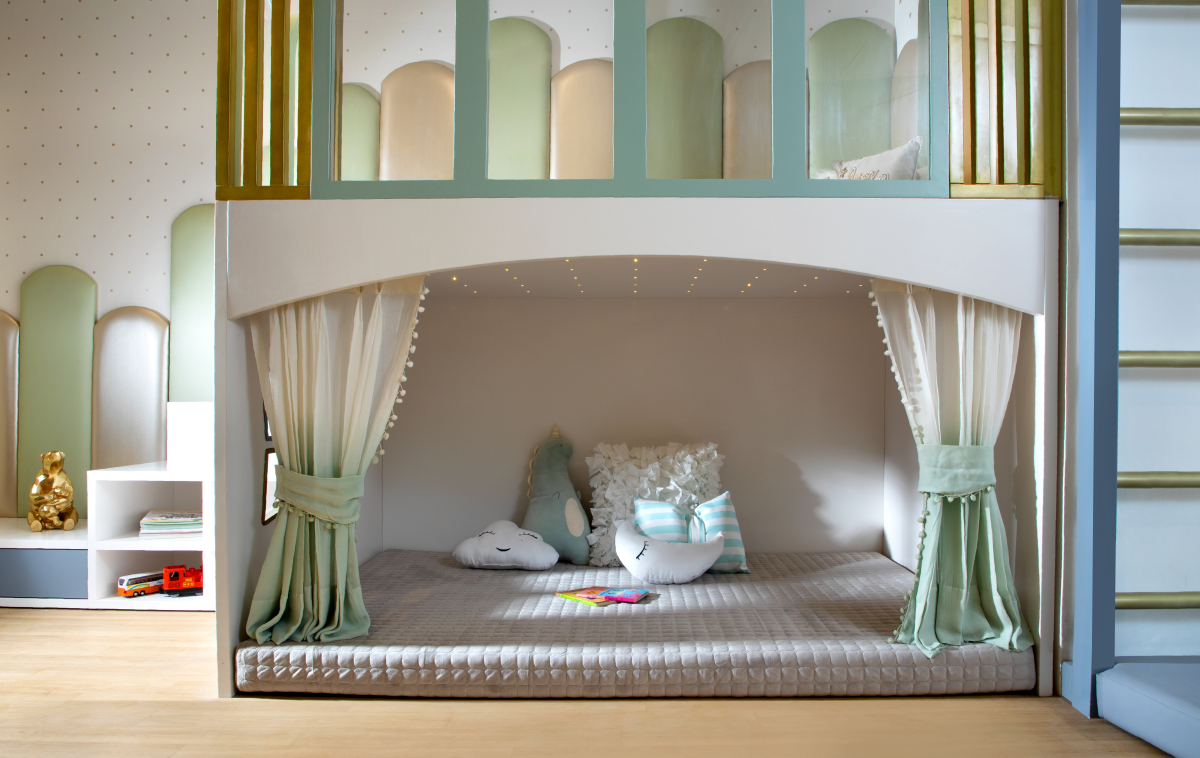 Little curios like starry lights under the loft, pre-quilted mattresses for that extra touch of safety and lots of shelves for storage are simple yet key elements that will keep the room fun and uncomplicated. To enhance the feeling of belonging for the girls is a striking gold-encased heartfelt quotation as a focus point with their names on either end of the same wall.