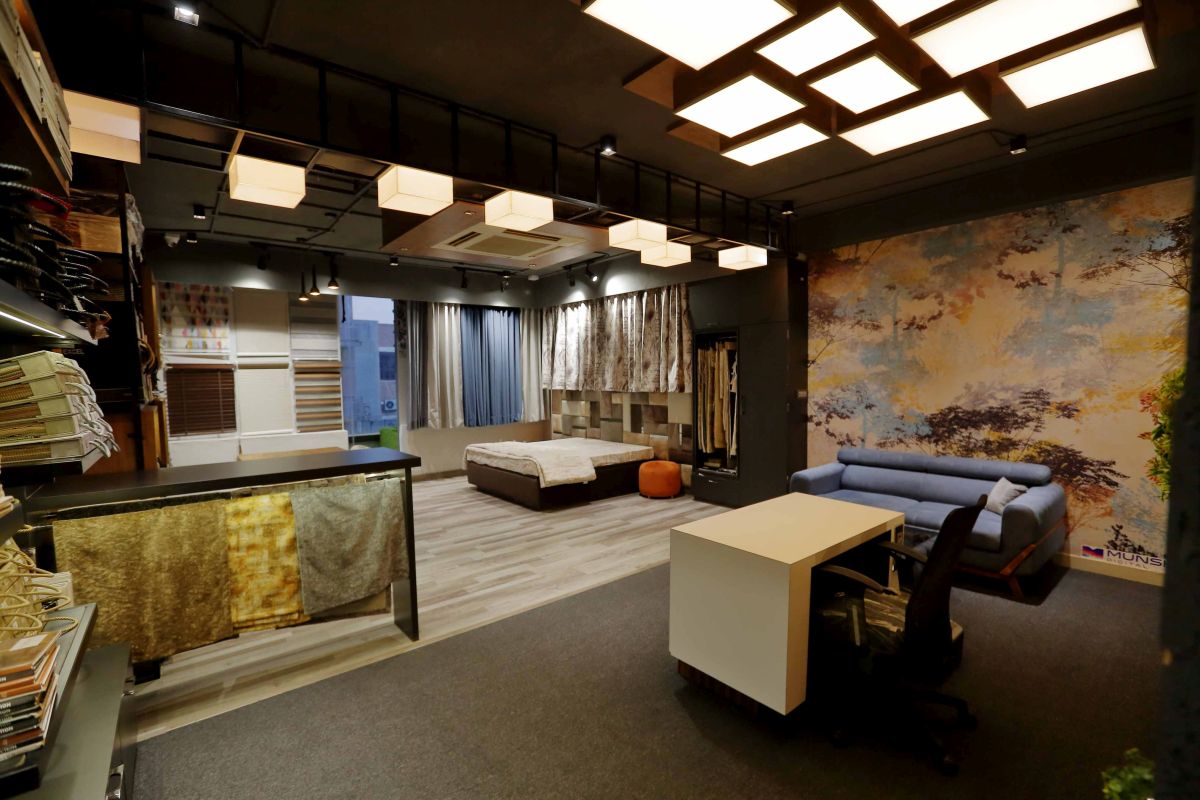 Project name : The Visual Store
Project Category : Interior Design
Location : Jodhpur
Project Status : Built
Project Type : Commercial
Architects : Ravi & Nupur Architects
Project Size : 504 Sqft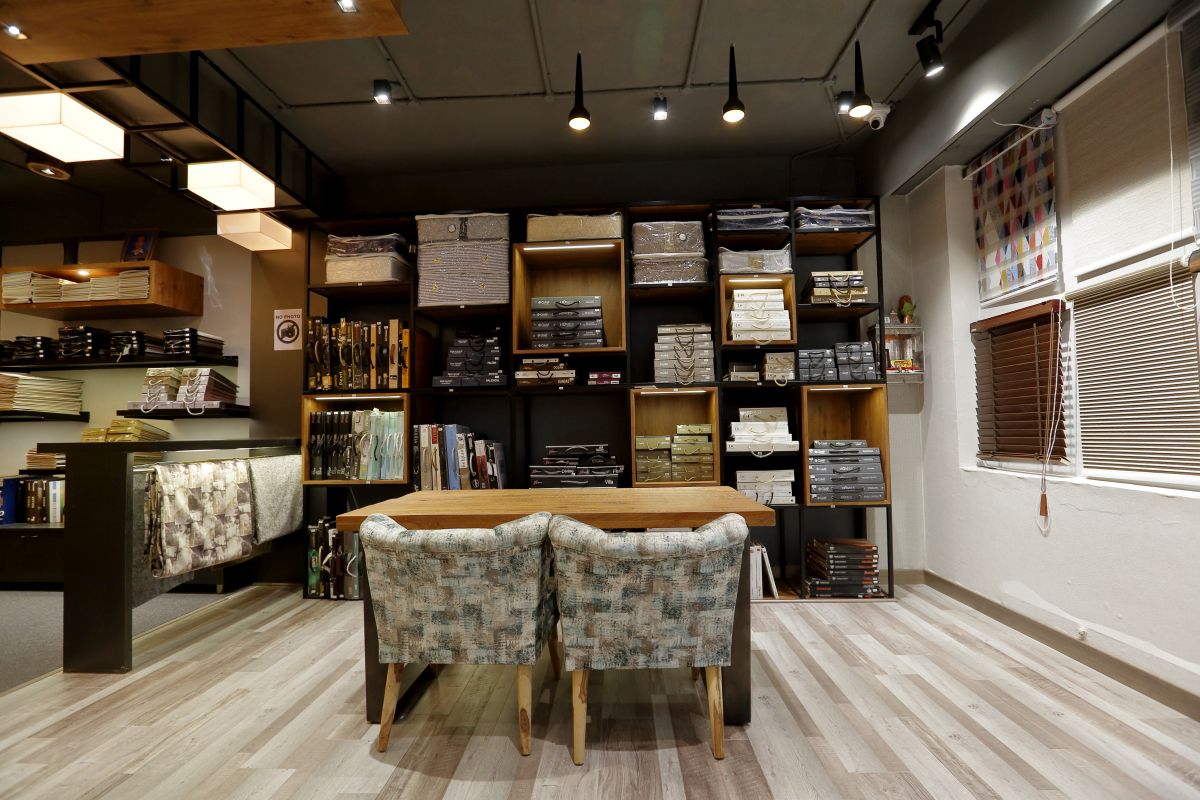 Retail Interiors carry the responsibility of not just telling the story of a brand, but also creating an impressive experience for the customer. They allow for a customization of expression ,and personality.The new Commercial furnishing Store in Jodhpur, designed by Ravi and Nupur Architects, not only represents a new attraction in the inner city, it also provides an apposite framework for clients name to display the wide collection of green wall, fabrics, curtain, blinds, stretch ceiling and wallpapers (digital & customized)
The 504-square-feet store which is located on the first floor is nestled amongst a row of commercial stores in Jodhpur's affluent neighborhood.
The store has a raw, industrial aesthetic that has been softened with a color palette of earthy shades and warm ambient lighting. The most captivating element is the strong graphic impact created by the stretch ceiling lights over the combination of textures and green walls. A pared-down palette and strong forms used in unusual places innovatively, highlight the materials' rawness. Illumination effects are not scattered or motionless, but well-proportioned and dynamic adding drama and visibility to the entire space.
The assorted mix of textures and materials has been applied across the entire store, including its ceiling, and the sleek shelves that run the length of one of the walls. The heterogeneous intermix of textures creates a beautiful motley, transitioning the spaces into different zones without creating the need for a physical divide. The threshold area is welcoming, with a comfortable blue couch against a background of customized rustic wallpaper, and the contrast is illuminated by track lights suspended from the stretch ceiling. The display panel designed with wallpapers and pockets of green walls immediately transports you to a soulful rendition of modern meets meticulous and gives you the first experience of what the inside has to offer.
Rectangular track lights hang from simple wooden log ceiling, while drapes, upholstery, and wallpapers are displayed on sleek timber shelves that appear on either side of the store. The customized shelving unit runs from the floor to ceiling and showcases a wide offering of easy to choose wallpapers catalogs. The space also functions as an archive and contains a comfortable sitting area with a plush custom-made couch.
Overlooking the street is the bright blue wall with striking sunshine yellow geometric patterns, offering a sneak peek into the rick and elegant interiors. The touch of green wall pockets and a stylish sofa adds a delicious richness to the otherwise rustic ambiance, and the overall combination comes out as fashionable and chic.
Ravi & Nupur Architects designed a store using only the material that the client intends to sell in the store. They wanted everyone coming in to buy the furnishings to experience the look and feel of the materials. The result is a symbiotic relationship between textures and patterns all combusting together to create this dynamic space where every niche and corner tells the product's story.