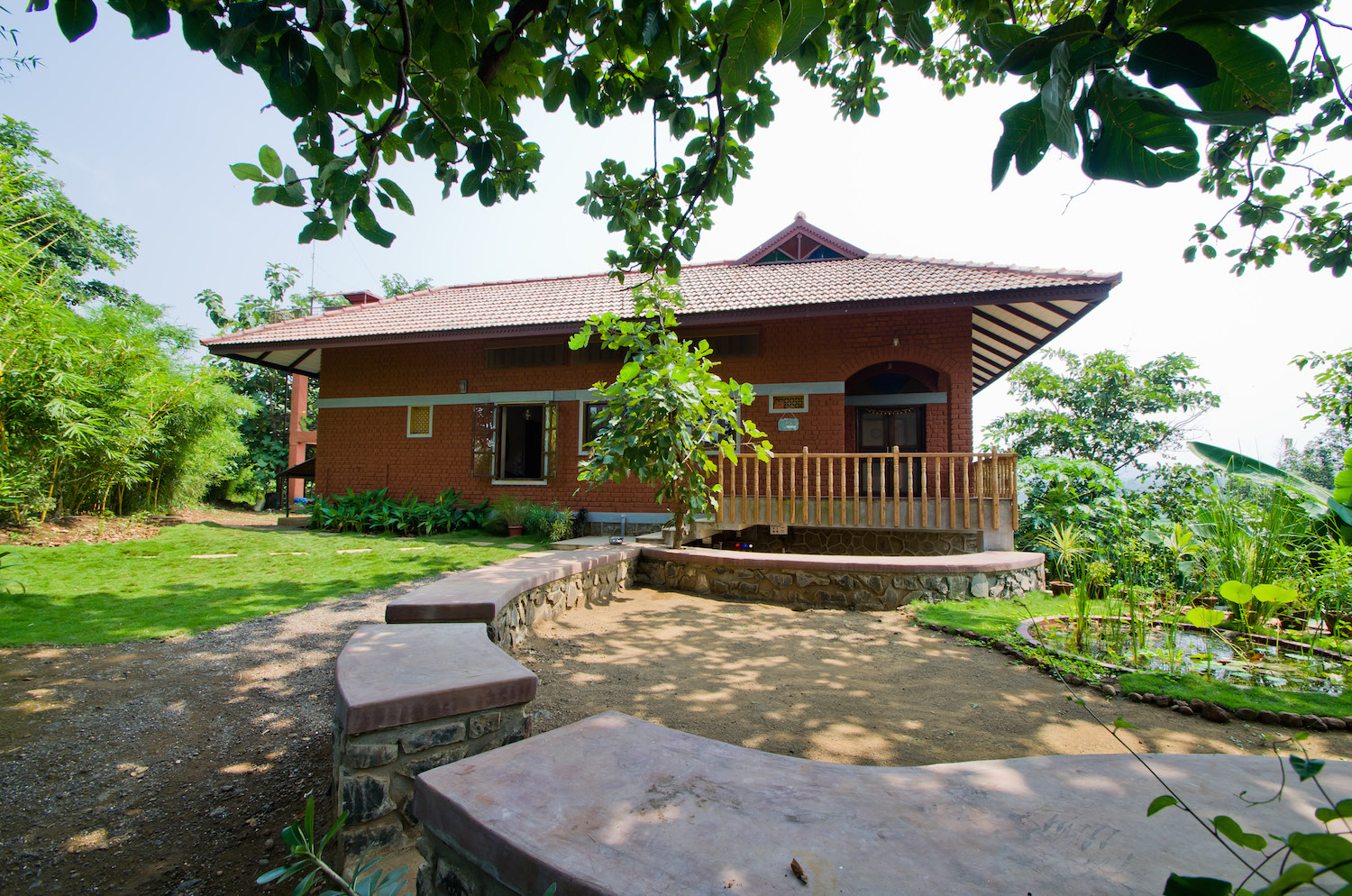 Taansa – A bungalow for Atul and Geetanjali Kulkarni at Wada, Thane.
The bungalow was built next to an NGO the clients are trustees of. It is used as their home as well as a guest house and activity space for the the NGO.
The residence was designed keeping the local climate – which is hot and humid and the local village context in mind. The major construction materials- brick and stone were sourced locally . The structure is mostly load bearing with only 3 columns for the stilt area. Wood for the windows was seasoned used wood from old wadas and most of the doors and frames were recycled wooden ones from old demoished bungalows.
The site is a small plateau with a partial slope. The main house sits on one level while an open stilt is formed under the living area and one bedroom. This space, retained by a stone wall- is used for workshops and other activities along with a rest room for helpers.
The roof is a fabricated steel structure with internal boarding and mangalore tiles. Taking advantage of the height, a brick jali on the upper level of the walls ensures continuous ventilation to all spaces.
We have taken a central open courtyard around which all the main spaces are located. The living room opens up into the verandah and the courtyard giving the feel of a larger space as the requirement was to hold a large number of people in that space for various activities.
The verandah looking into the courtyard acts as a passage between the living room, bedrooms and kitchen and dining area. The rooms have a tall height and ventilators at higher levels so the lower living areas remain cooler.
A library/audio visual room has been placed over the bedroom toilets with a dormer in the roof for a clear headroom. The access to this room is from a stairway in the living room.
Facts:
Area :225 SQ.M

Client / Owner :Atul and Geetanjali Kulkarni