A private educational institute in Butibori, an industrial area near Nagpur, has a school campus surrounded by hostels for girls and boys along with closed and open-air sports facilities. Amongst this was an old hostel which was originally built in the 1970s as industrial staff housing. It was later modified to house schoolboys. It was a modest two-floor structure with an L-shaped plan. Since there were three independent wings with staircases, the tenements and the rooms weren't linked with corridors as a normal hostel.
Brief of the extension project was to create a cafeteria and additional rooms for the growing needs of the institution. Students come from the surrounding rural areas and take vocational or skill-based education at the institution. Since students starting from the age of six stay here, security and safety remain the principal concern.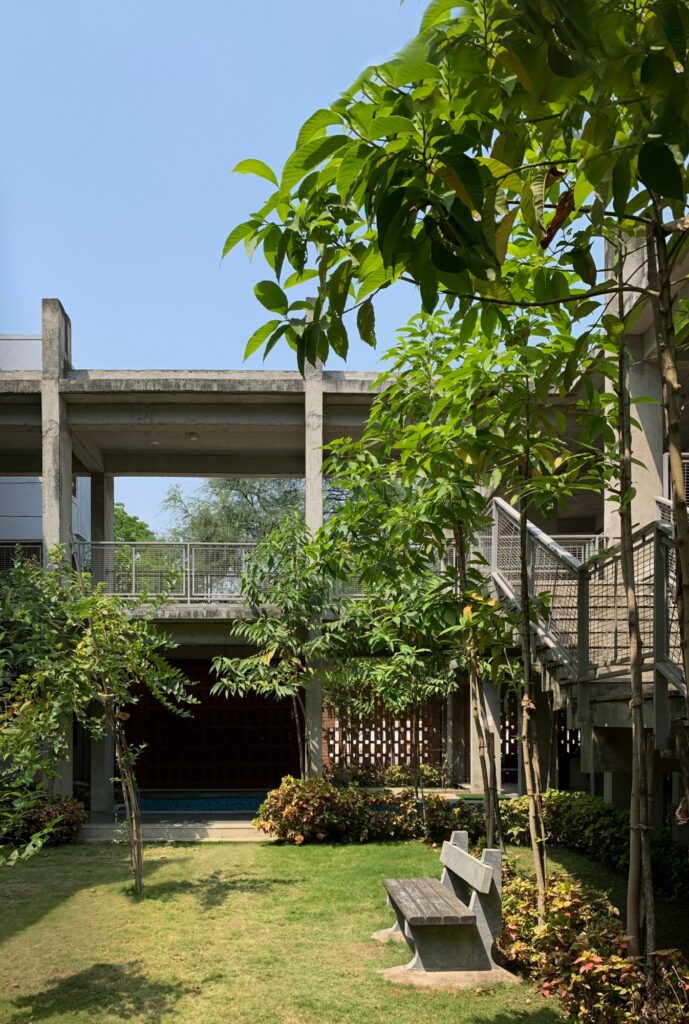 The new building was planned at a distance from the existing hostel with bridges connecting the staircases of the old hostel. This placement created a series of courtyards punctuated by the connecting bridges.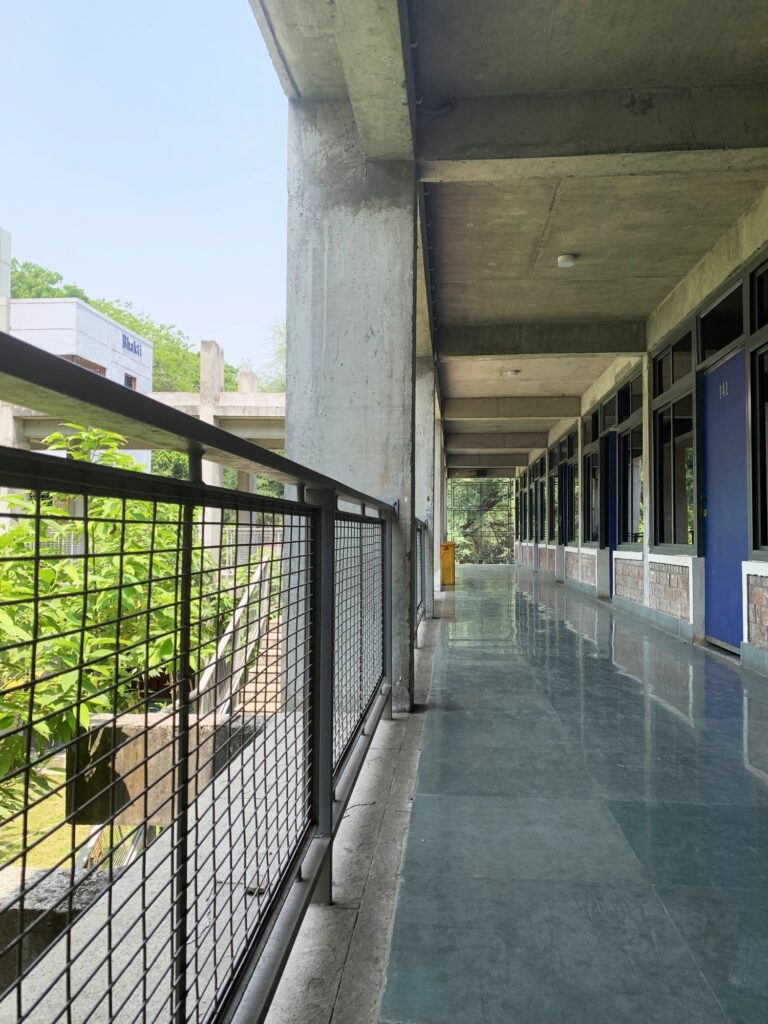 The dormitories on the upper floor has a connecting corridor on the courtyard side while it also has a wide balcony on the tree lined side for studies, other activities and drying clothes in a dignified manner. The corridor acts as a buffer in the extreme heat during summers and also provides space for carrying evaporative cooling ducts to the dormitories. An open staircase is designed in one of the courts.
A modest study center nestled in the trees has been purposefully removed from the main building to provide isolation and sanctity. A temple for meditation along with a water body is placed between the old and the new building.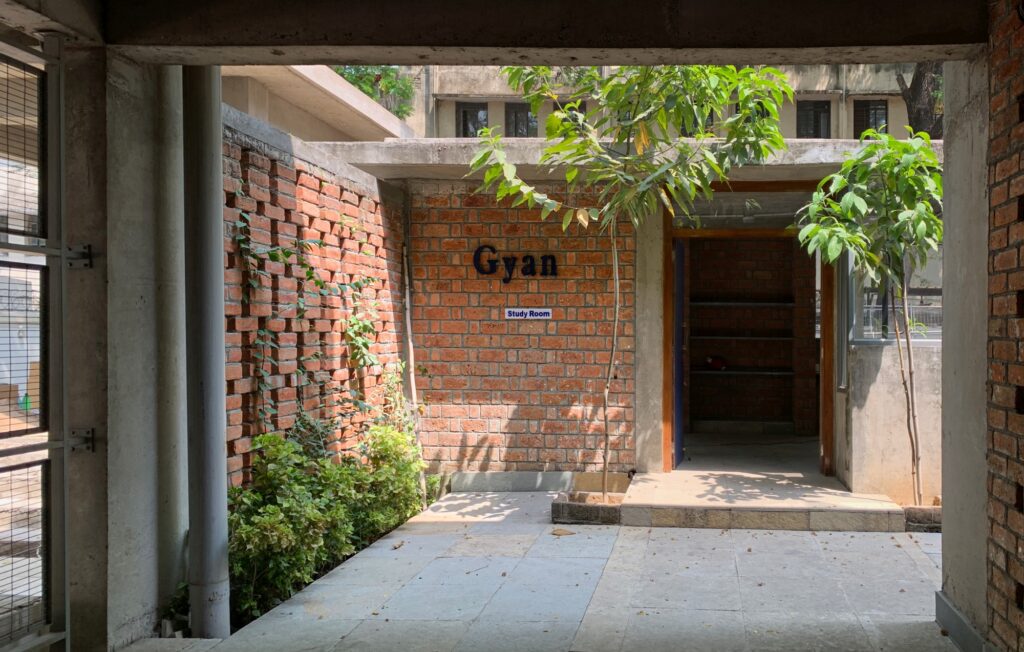 Washrooms are planned to face the greenery towards an enclosed courtyard made of brick jaali.
Structural system is kept simple and modular to allow seamless vertical expansion in years to come.
Rat trap bond brick masonry provides thermal insulation besides saving on bricks. Not to mention the savings on the plaster or paint now and in future.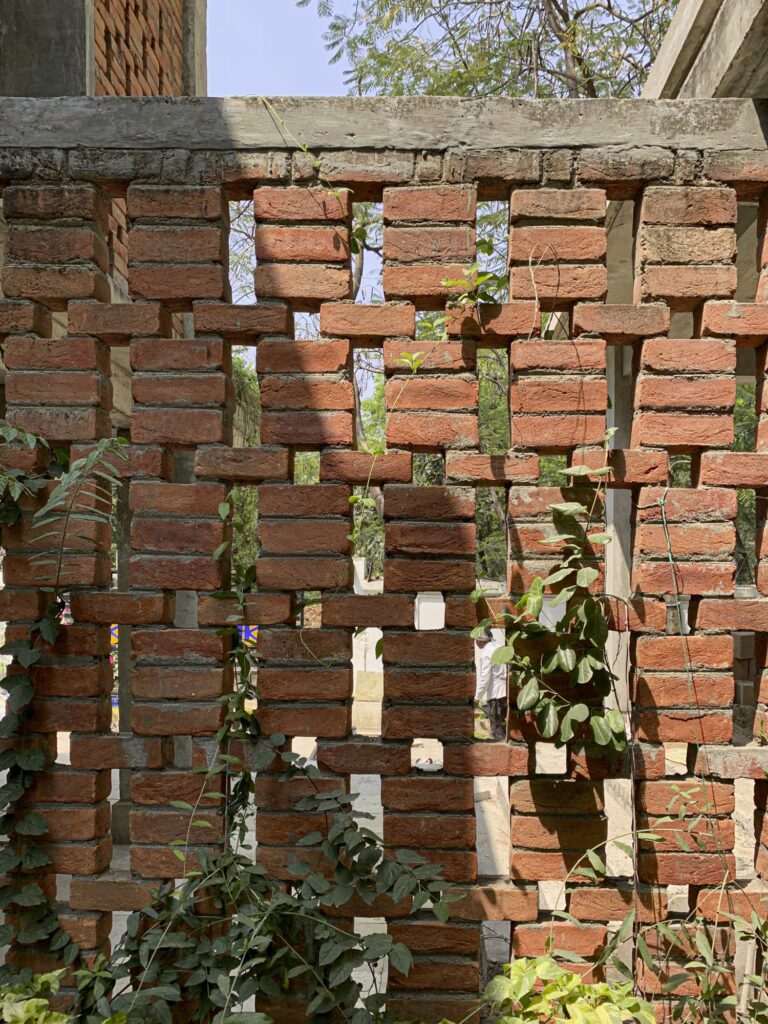 Natural stones like Kota, Shahbad and Kadappa have been used for flooring and to create desks and ledges. Dormitory furniture is designed as a single sleeping, storage and study module conserving valuable interactive space in the room.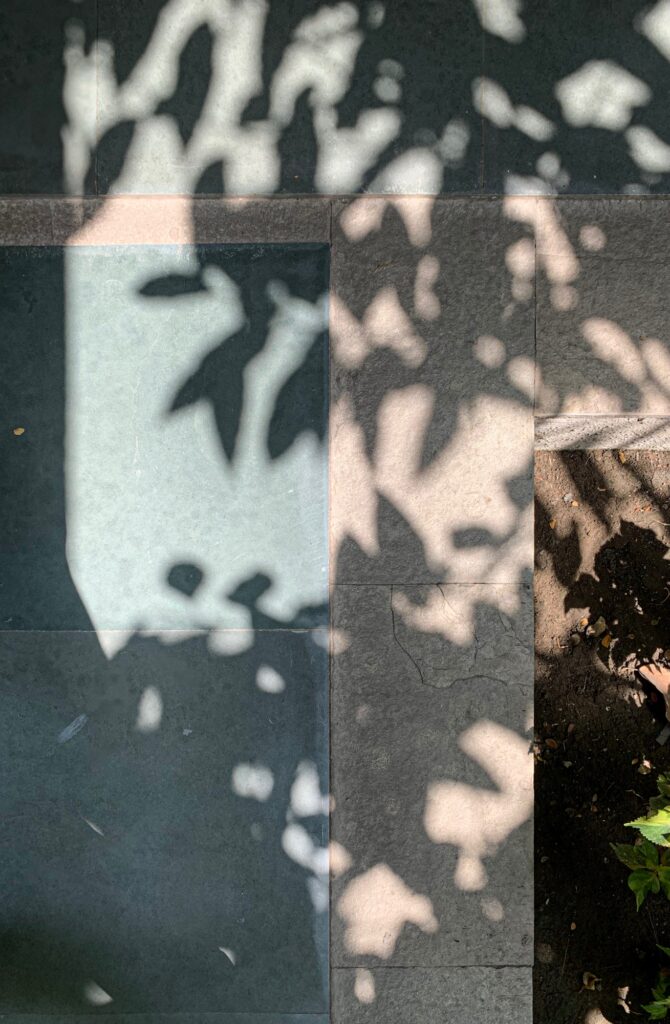 Gallery of Students' Hostel
Drawings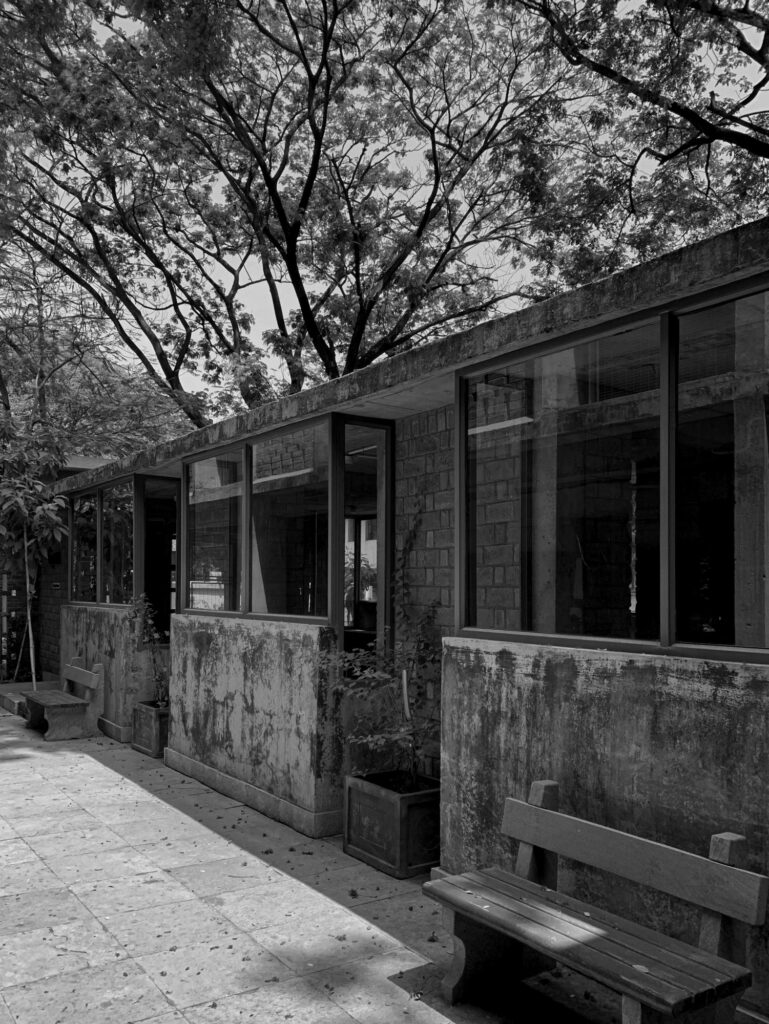 Project Facts
Location : Butibori, Nagpur, Maharashtra, India
Architect: studioboxx
Area: 3100sqm
Year: 2020
Photographs: studioboxx
Manufacturers: Jaquar, Anchor by Panasonic, Polycab, Greenlam, Ultratech Cement
Design team: Anand Katgaonkar, Aditi Bankar, Vivek Kodoor, Ruchira Palav, Abhishek Kodoor
Shamil Mirkar, Swapnil Pitale, Rekha Malusare, Riya Patil, Girish Gondhali
Project Team: Chetan Devadiga, Rahul Patil
Landscape Architect: Prajakta Pathak Chakravarty, Pune
Structural Design: Satish Raipure, Nagpur
Electrical Consultant: Avinash Raj, Mumbai
Plumbing Consultant: Subodh Gangan, Mumbai
Civil Contractor: Omkar Constructions LLP, Mumbai
Steel Furniture: Prashant, Gatkal, GM fabricators, Nashik
Carpenter: Sharma
Fabricator: Chandrakant Golhar
Plumber: Rahul Patil, Nashik
Painter: Panjabi Tanti
Tiling work: Naresh R Baldwa
Glass work : Ajay Vishwakarma.
Electrical : Devidas Chakra.