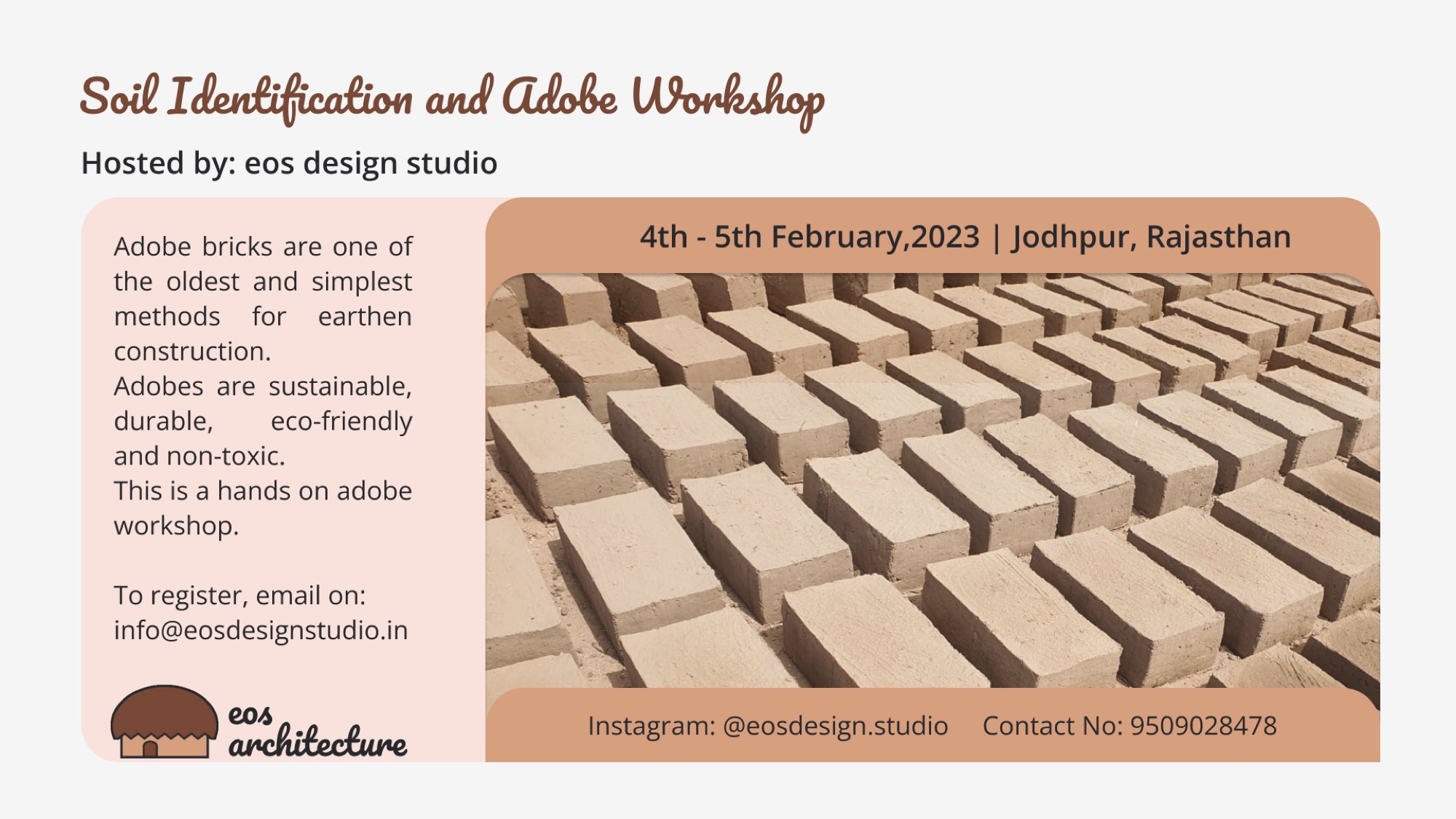 Adobe – also known as kacchi eeth – are sun dried bricks, meaning they are not kiln fired. These are made by mixing mainly mud and water. The composition of the soil being used is important and additional clay or sand is added to reach an ideal mix.
Soil identification, therefore, becomes of utmost importance while making your own adobes.
What will you learn?
– Soil composition and texture
– Soil identification
– Adobe Composition
– Making your own Adobes
– Brick testing on site (without lab)
This is a hands-on workshop, so you will be making adobes practically.
Inclusion and Cost:
The workshop cost including the materials is Rs 6000/- per person. Including lunches and refreshments. Accommodation not included in this.
Accommodation is arranged separately including breakfast and dinner, information of which will be provided on email.
To Register: email on [email protected]
Hosted by: eos design studio, pal road, jodhpur
Instagram: @eosdesign.studio
Contact no: 9509028478