Satara Municipal Corporation
The opening and last sentences of the preamble of the Indian Constitution, "We, the people… adopt, enact and give to ourselves this Constitution signifies that power is ultimately vested in the hands of the people. It interlays the basic tenet of governance and the relationship between the government and the people. However, this relationship of the people, for the people and by the people, with the government is rarely, if ever, enacted out in the spatial dimension of government buildings. The design of a new Satara Municipal Council building attempts to make this relationship between government and people more democratic, transparent, interactive and eventually participative.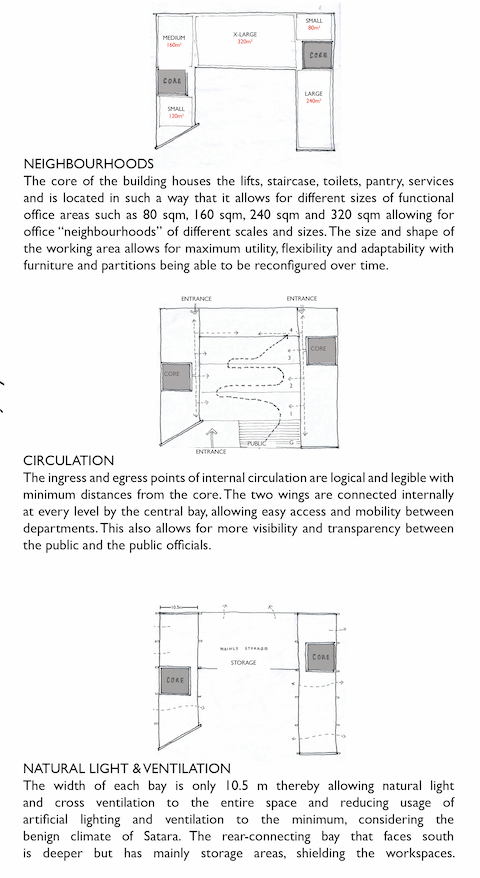 It tries to achieve this via two primary ideas. The simplest of places is created when a group of people come together and gather under the shade of fabric cover, like a shamiana. The building's primary gesture of the roof alludes to that. The site offered views to Ajinkyatara unique identifier for Satara- which we capitalized on to draw people up the building, much like the journey one takes from the base of the hill to the top at Ajinkyatara (Gadh chadla), As one ascends one notices governance "made transparent" and "in action" with government officials and representatives at work in the two wings on the sides. This "ritualistic pathway" through a series of stepped platforms where people can meet, gather and interact with each other and government officials, under the shade of the roof (and not in an introverted closed atrium), and in the benign climate of Satara, creates an OPEN PUBLIC PEOPLE's PLACE for the citizenry of Satara.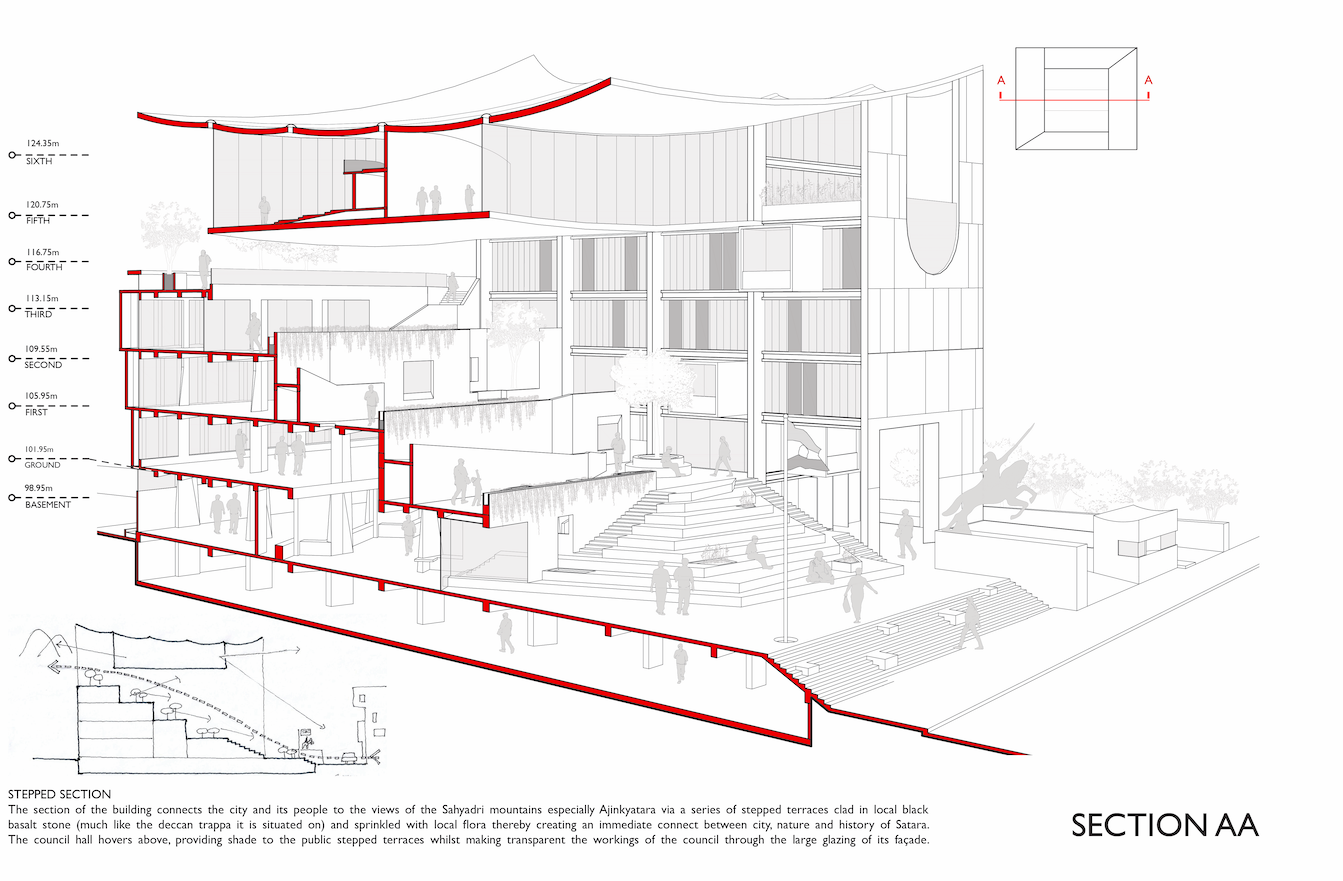 As one reaches the observation platform at the top, the building responds with diagonal views opening out to Ajinkyatara fort, anchoring the building to its location. This diagonal orientation is embedded into the entire DNA of the building-with the structural system of the central bay, flooring patterns, furniture, etc. as also the thin sagging roof under which is the main council chamber, again completely glazed to expose its workings to the entire city when in session.
The offering of this approachable public place for the people of Satara, not just when they have official work, but to use and occupy as a truly public place rooted in its context, will go a long way toward making this project 'of the people, for the people and by the people'.