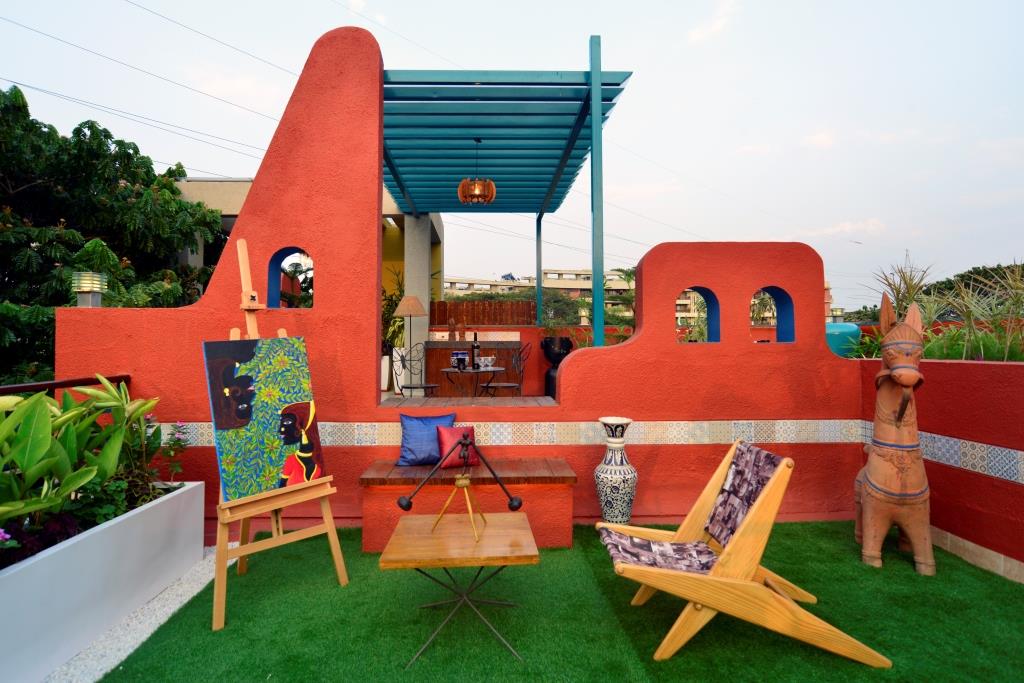 Located at "The Woods" a housing society, synonymous to the name, the property is engulfed by lush green plantations with a well maintained landscape around low rise densely sited bungalows.
Our team planned to create a subtle extension of this lower level, rich landscape to the roof top which gel perfectly with each other.
Owning a 100sqm of private rooftop in today's context is a blessing in itself, but leaving it dead and unused for pigeons to stroll about, is equally a curse – this nagging feeling brought Mr Rastogi to us for developing this beautiful site.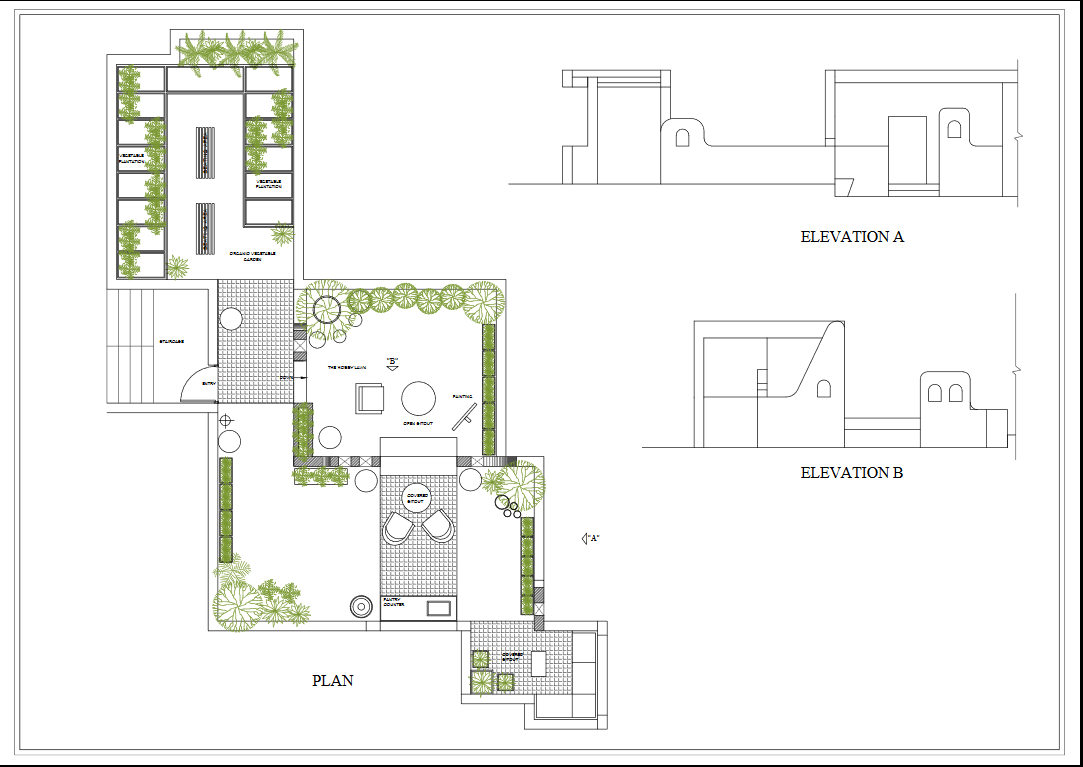 Primarily the design team decided to take up this challenge of converting the most unused space into the most vibrant activity area in the house.
Bold warm colour palette for the elevated flowing form defines a prominent background for the variety of plant species sited in order to camouflage with the surrounding at the same tile to create a sense of privacy from the neighbouring overlooking terraces. Play of semi-covered and open spaces separated with this bold colourful geometry offers variety of experience and adds to the distinctive functionality of the premises.
The existing architecture of the space helped us split it into 4 distinctive zones assigned for 4 equally distinctive functions. Viz. A low level hobby lawn, leisure outdoor sit out, an organic vegetable garden, and a cosy shaded corner to be used for suitable activities. Loose marble chips, tiles with ethnic pattern and grass lawns have been significantly used to define the various zones.
The hobby lawn:
Fresh air, lush green surroundings with a warm cup of Chai (tea) and a personalized space to revive your hobbies, what more do you need to begin a relaxed weekend! The space has been kept raw and rich in surroundings to serve as an inspiration for paintings and creative ideas.
Organic vegetable garden: 
The owner's requirements had us aim at not just beautifying the space but also have an area dedicated to organic farming. Having home grown organic vegetables in your private urban rooftop farm, for everyday meals, was the initial concept visualised by us while dealing with this area. This was achieved by pot plantation of suitable specifications with required irrigation and drainage system.
Leisure outdoor sit out: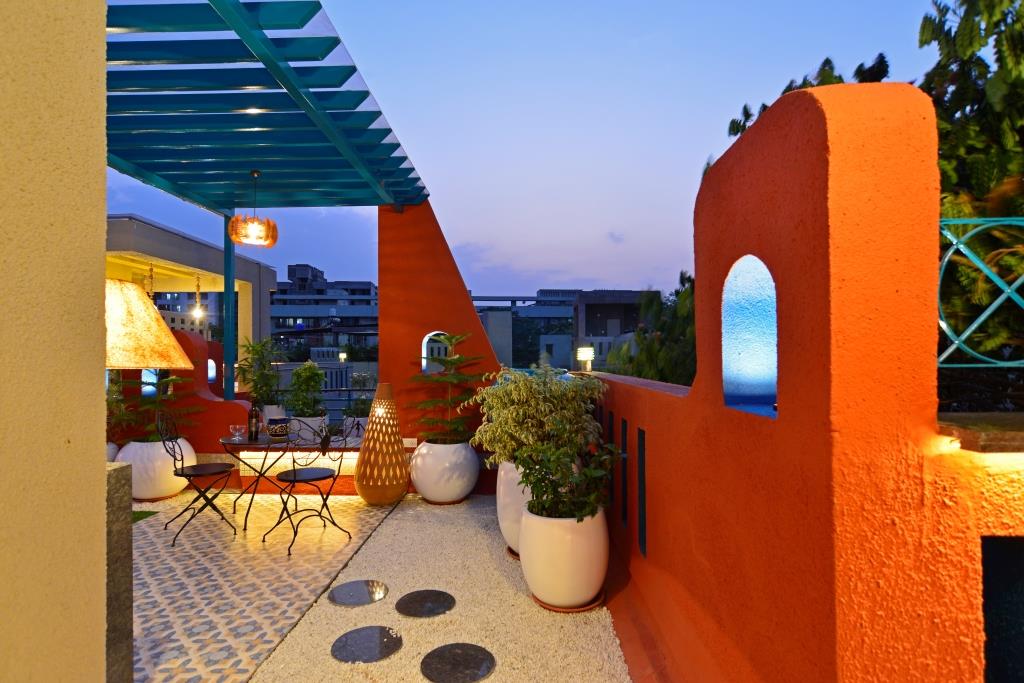 The space has been treated with crisp seating arrangements comprising of built in concrete seats, wooden benches and movable two-seaters thrown in randomly for a creative touch.
Shaded junction:
The area has been specifically designed to maintain the client's privacy for intimate gatherings with family and friends without giving much of a view to immediate residences.
Orange, also a fiery color, combines the warmth of red with the cheerfulness of yellow for a hue that communicates activity, energy, and optimism. The color of the sea and sky, blue often communicates peaceful, clean qualities. As opposed to more energetic, warmer coolers, blue is seen as calming. This combination of fiery and calm brings a harmony in the design which breaks the mostly mundane colors one is exposed to on a daily basis.
More images: