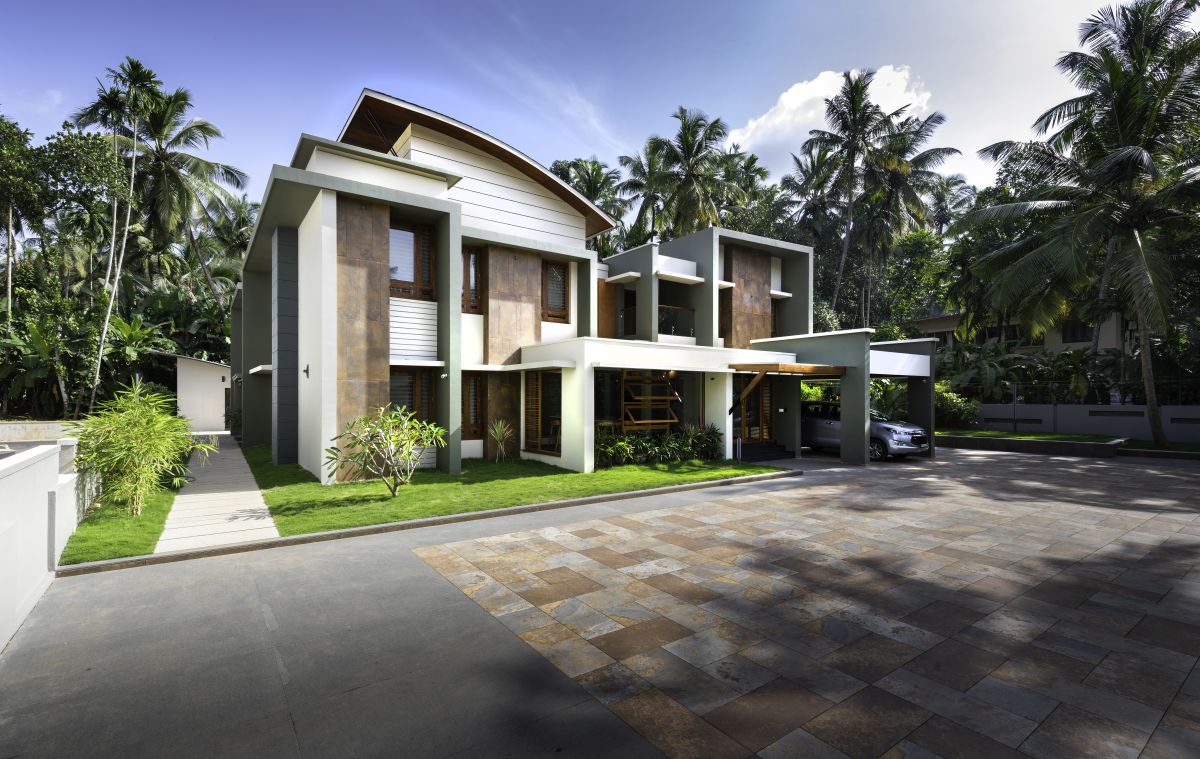 Residence for Mr. Shaheed
Date of completion : 12th august 2018
Location : Elangode , Kerala
Design intent :
A Mellow confluence
Residence for Mr.Shaheed  is designed  for a  modern day family with aesthetic sensibility which recalls their local roots with traditional wooden furniture and dark flooring .the residence interior offers a palette of varying textures and finishes with the tiles used throughout the house.Quite a monochrome theme maintained throughout the house , the central hall gives a space of awe to the viewer with the greenery placed on the side of the deck .
Client brief :
The sitout designed for a traditional family in kerala meets the requirements of the client to provide a cozy evening retreat space for a gathering .The courtyard ,yet another feature placed centrally helps in filtering natural light through the central hall area.
The presence of tall and huge windows throughout the house gives amples natural light adding to the exiting aura of the décor .
Concept:
The design evolves around the concept of having a subtle interior with monochrome colors and textures throughout the residence .The overall theme is quite minimal ,contemporary and chic  with wall textures to bring in the definition to the wooden furnitures used here.
The black matt finish tiles adds to the palette of finishes as a silent yet powerful underlining element  to give the interior a contemporary and chic look. All toilets have been designed with utmost clarity of space and the subtle look of the tiles selected add to the glamour and fineness of the theme …