Press Release
Collaborative Architecture has been invited by Cooper Hewitt Smithsonian Museum to be part of the ground-breaking, Humanitarian Design Series titled- DESIGNING PEACE, due in the second half of 2021. The invitation is remarkable, considering it is exhibited at the historic Copper Hewitt Smithsonian Design Museum, arguably one of the most important design museums in the world, which in the past had curated some of the most defining exhibitions that shaped the discourse and narrative of architecture and design.
The curatorial team selected the Indian National War Museum, New Delhi – finalist in the 2 stage international competition for its flipping of the brief by focusing on 'Peace' as the centrality of the design. The entry was rightly named as 'Indian National Peace Museum'.
The entry to the Museum is dedicated as the 'Peace Pavilion'. This is one of the most interesting & significant part of the architectural proposal. The spatial reference be traced back to the Stupa at Sanchi, dedicated to Budha and his teaching of non-violence; the bedrock of Gandhi's vision for India's democracy and its unique position in the world.
The competition for the Indian National War Museum was conducted by the Prime Minister's Office and attracted nearly all important national & international architectural studios-a total of 268 entries from world over. Collaborative Architecture was one of the 7 firms selected for the final 2 stage. Unfortunately the competition has since been shelved.
Collaborative Architecture in the past, have qualified and got into the final rounds of some of the most important architectural competitions globally. BCDA, Iconic Tower, Manila, by Philippine Government with J.Mayer H, Berlin as collaborating partners, Musi River Revitalization project, 57KM of Musi river regeneration project by Telangana Government in Hyderabad, with Henning Larsen Architects as collaborating partners, Israeli Lounge at Kennedy Centre, Washington DC, etc. are some of them.
The exhibition will travel to two more places, after premiering at the New York Gallery.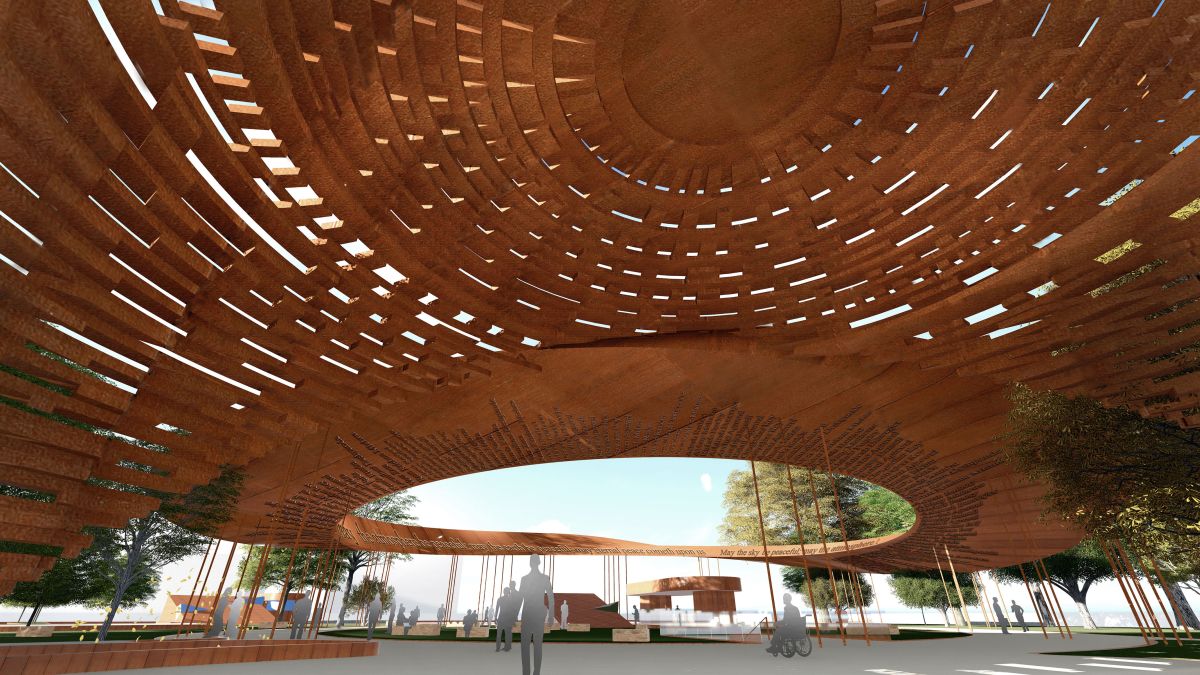 The Peace Pavilion

Model of the proposal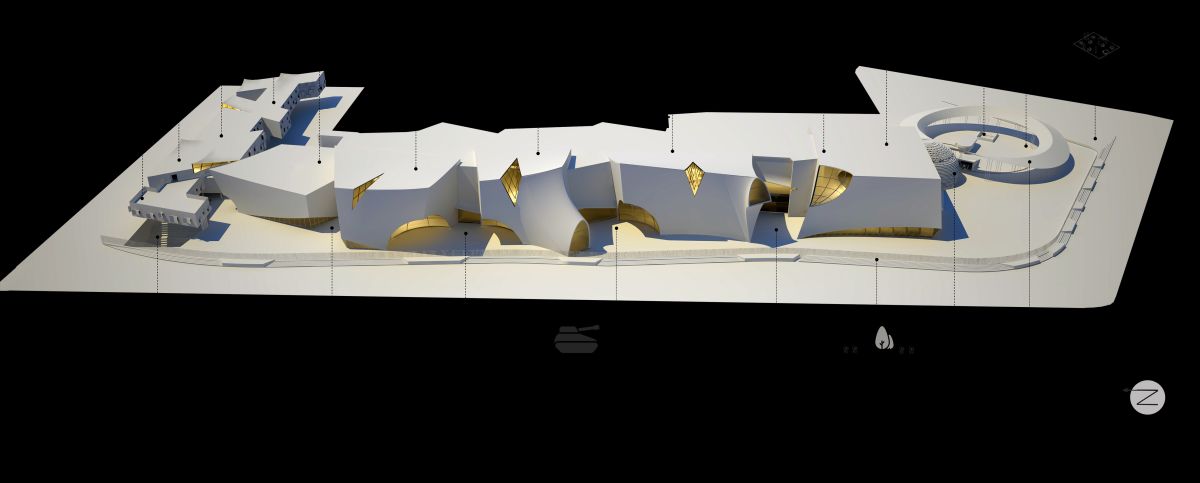 Programmatic scheme