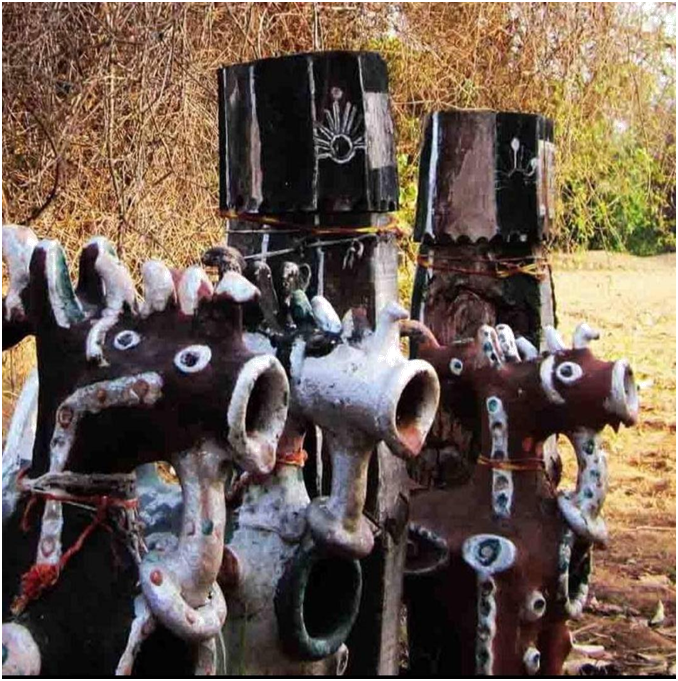 Deep inside the Tribal hamlets of Jharkhand, there guard these totem horses, masterly sculpted by the local potter. The sheer animation of these figurines portrays local aesthetics of artisanal ability that responds to the village belief system by creating an expression nurtured by resources from the surroundings. Often, a self-sustaining system of producer-consumer correspondence, these practices are one of many unique of India's village-based ecosystem of creative manufacturing.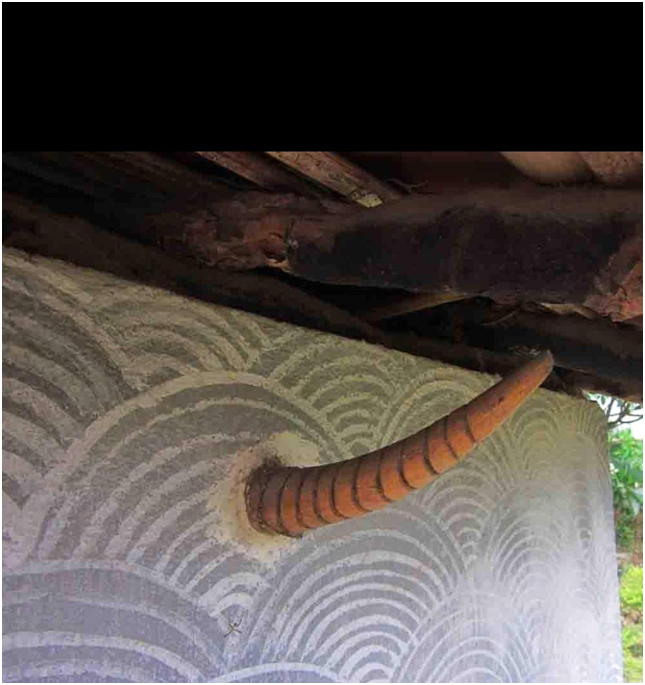 Jharkhand's indigenous knowledge-rich tribals seldom need "Necessity is the mother of invention" as it is deeply embedded in their everyday way of life. Creativity comes naturally to them as the local resources are made to use to their optimum. A simple horn-shaped hook may have many functions, from hanging to storage and support among several others! The wave-like lime painting on the mud wall against which the hook is attached creates a fine example of an untouched expression that is informed by time.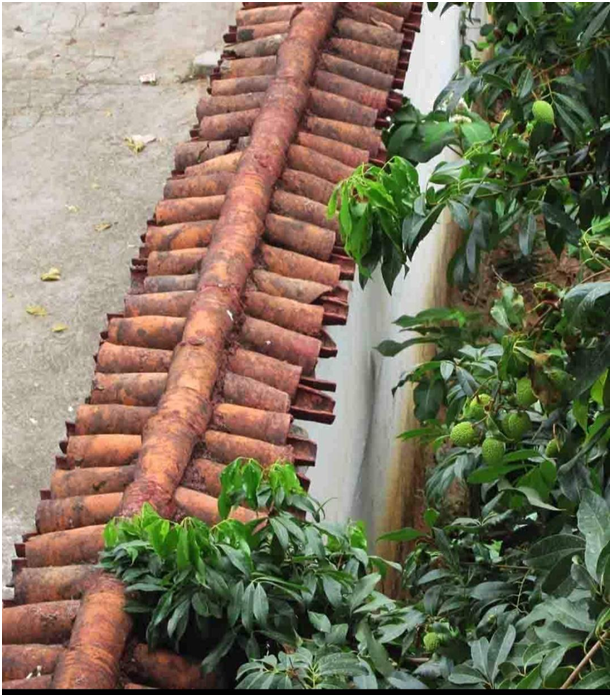 Perhaps a shared heritage of protecting walls with local terracotta, these tiles can be identical to the ones used in far eastern countries of China, Korea and Japan, among others. Seen from an elevated floor, these birds-eye view tiles are seldom unformal that adds to their beauty. As not only the protector of the boundary walls but a rainwater channel too, this unique positioning of roofing is often seen with containers underneath to hold the rainwater. One of many such simples, indigenous techniques of Jharkhand's Tribal communities need its due to be widely known and acknowledged as time immemorial knowledge system.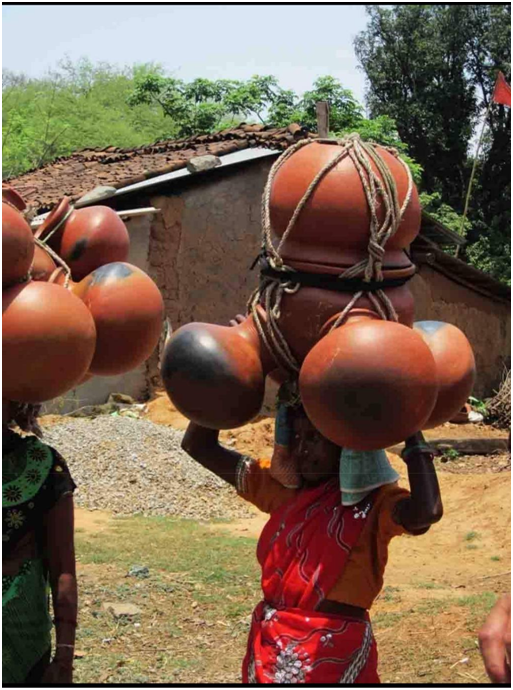 Many of us have read "how to wrap five eggs" and have been fascinated by the intricacy and space-saving mechanism of traditional Japanese packaging which is considered an art form. Little do we know of Jharkhand's own system of packaging, transporting that excels in many aspects. Village women carrying terracotta pots are one such example of indigenous know-how of "Making, Doing and Being".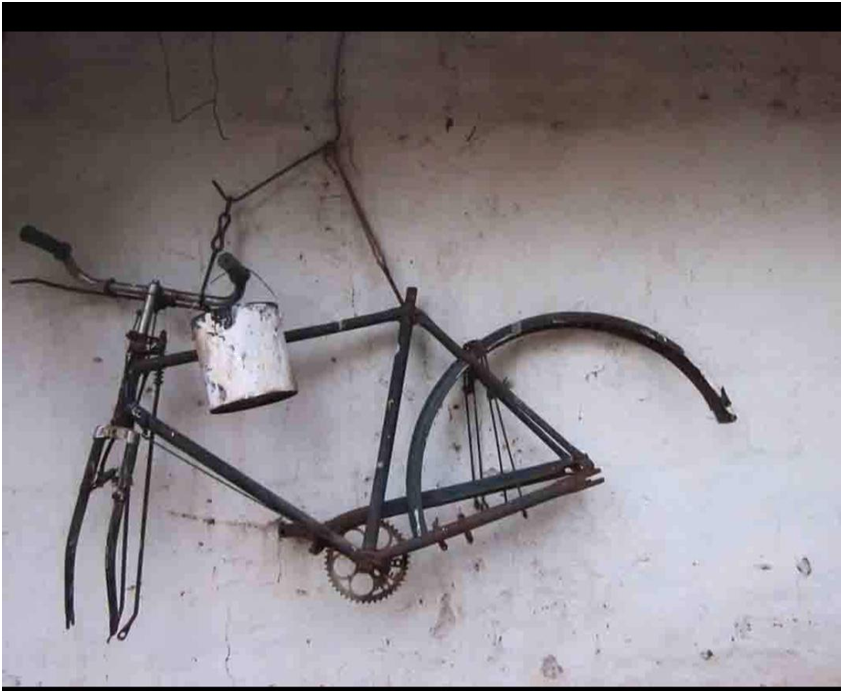 Is it a memoir of a once fully functional means of transport that is quintessential in remote Jharkhand villages? Does it have recycling potential? Or is it just a makeshift hook to hang things from? Jharkhand's quiet interior villages offer many such glimpses that comes alive with the story it tells you.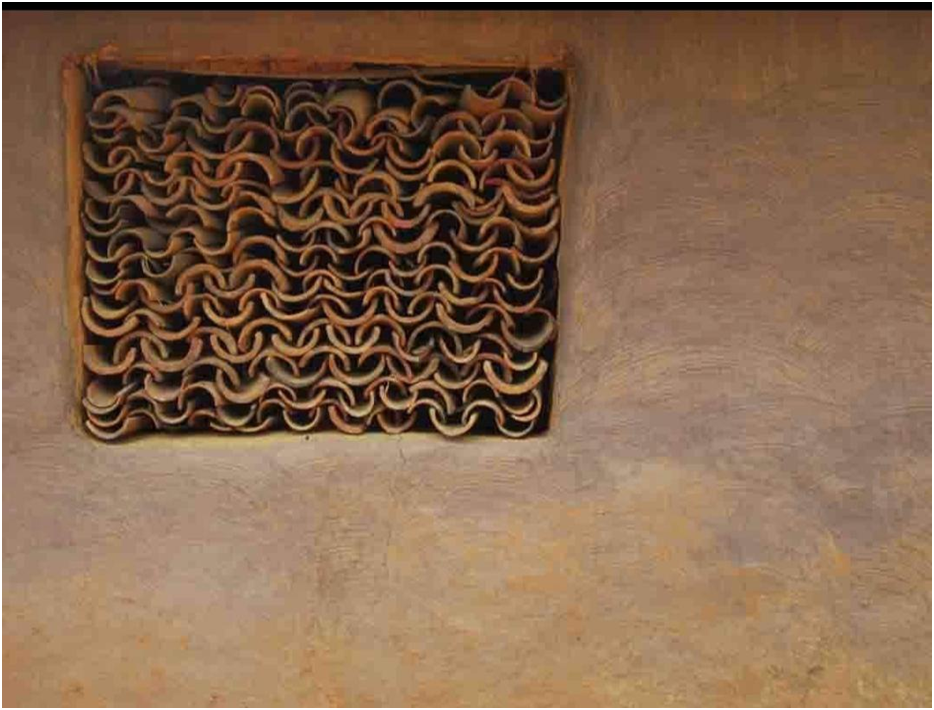 Again, an innovation of a kind that is seldom noticed. A claver window cover, storage and certainly bow to the tile maker whose skills enable stacking to save space. Against the mud walls of humble Tribal village, the uneven square filled with terracotta tiles seems like a next-generation solution to many concerns.