BACKGROUND:
The Container Studio(International competition organised by Archdais)
A Sustainable den for Designers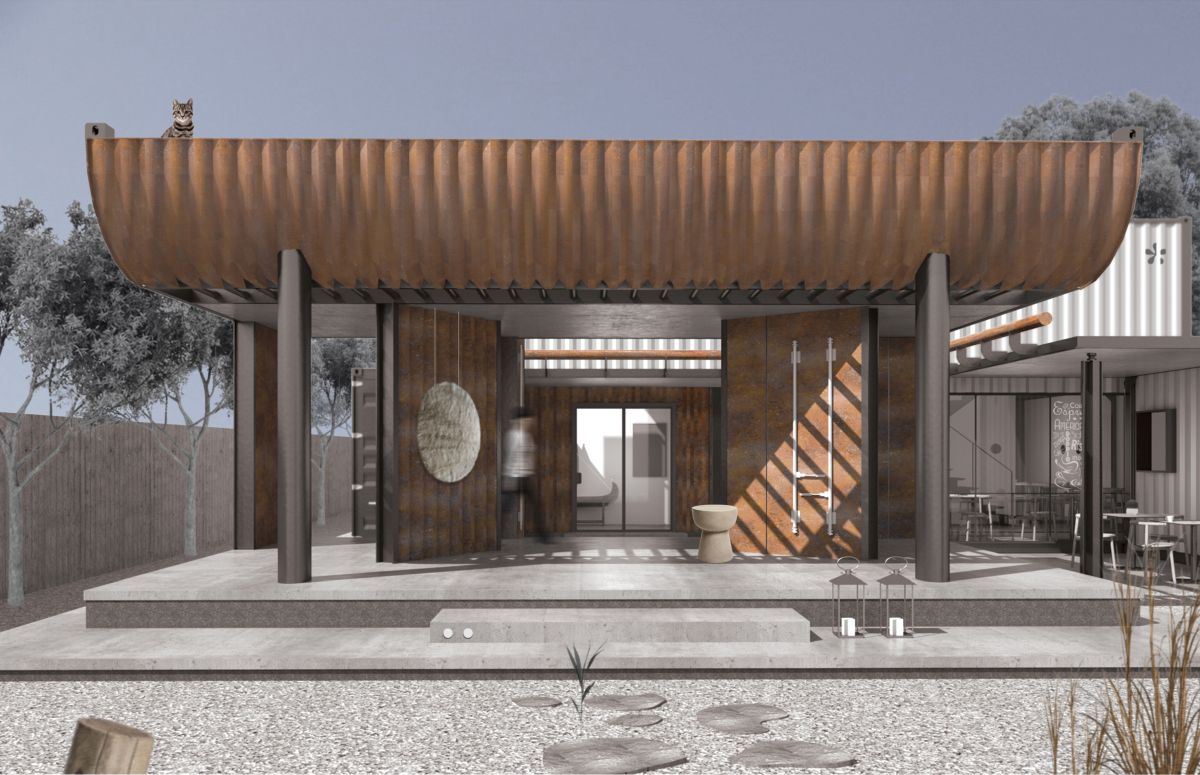 According to the brief, the problem was to design a *designers' work studio which can break the conventional model for small office spaces, and create a space that fosters innovation, collaboration and productivity.
The brief also proposed the studio to be envisioned in a distinctive material character and texture. The brief emphasizes, and is conscious of the need to adapt and reuse building material wherever possible. Hence, rather than constructing something anew, the entire project was proposed to be built from used shipping containers as the key building material.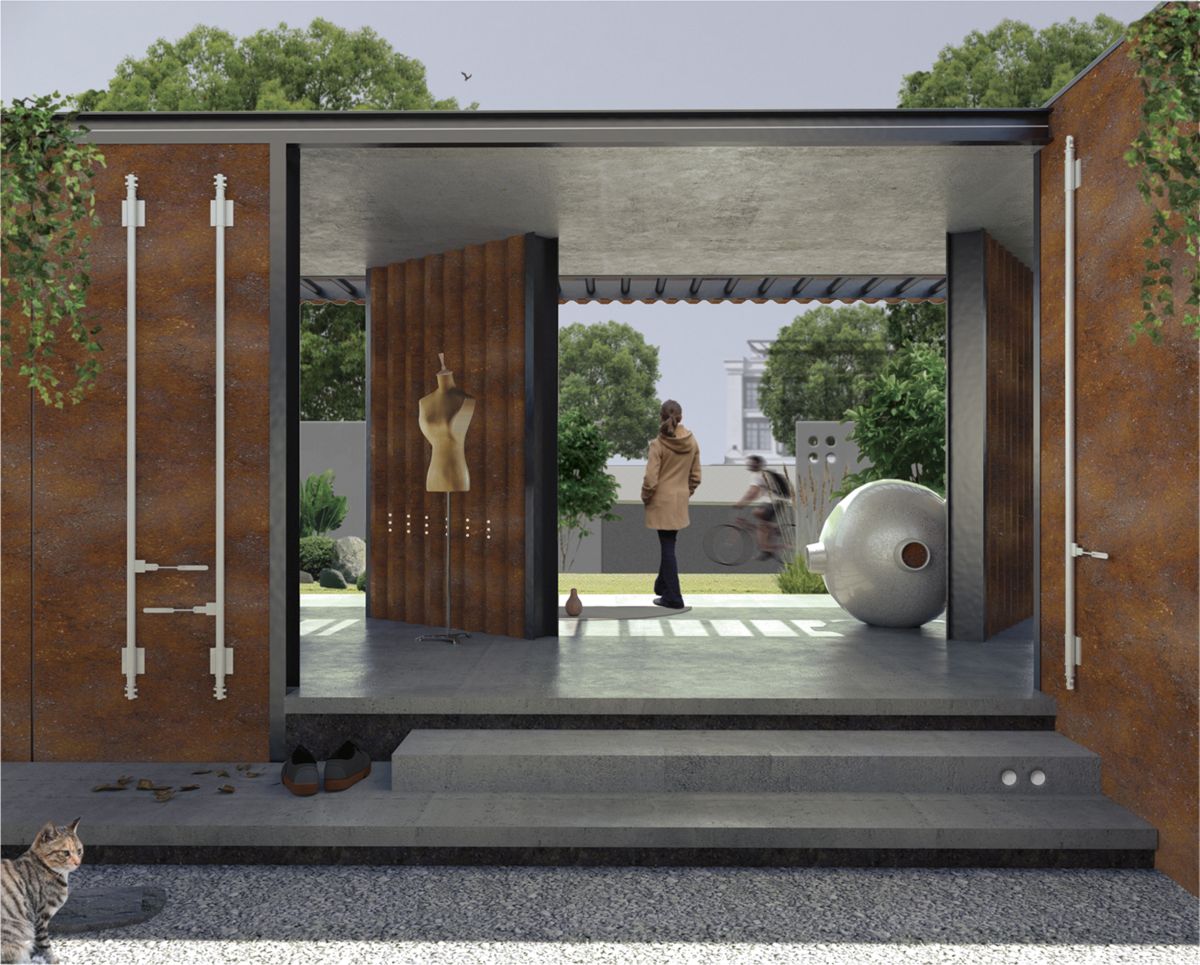 PROPOSAL:
THE PARADOX(Honourable Mention)
Alternate Reality of Containers
Isn't it true that shipment containers, the carriers of non-living things also provide a life inside them for living beings, for us. It's a paradox of container's existence, where the same object lives in duality and provide functions that divert in different tangents.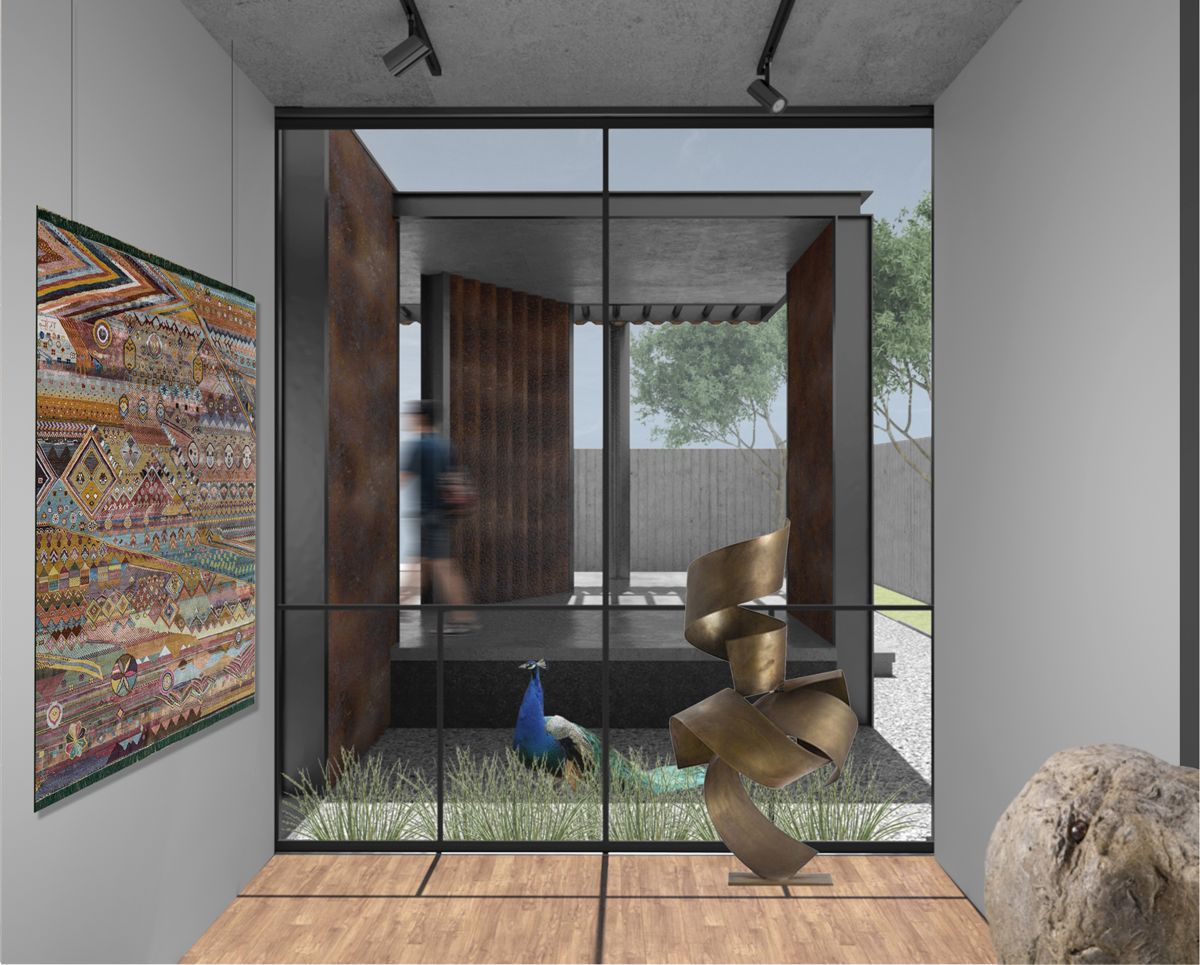 The design proposal aims to achieve a balance between the two as well it also aims to justify that something that holds the lifeless cannot provide a liveable environment, unless shaped and organized according to the needs of human use. In order to suit to humans, it has to become more humane and selfless.
The entry pavilion explores the philosophical idea where the container becomes self-less and the walls move apart to welcome the humans and carve a way for them to explore the unexpected human-container relation.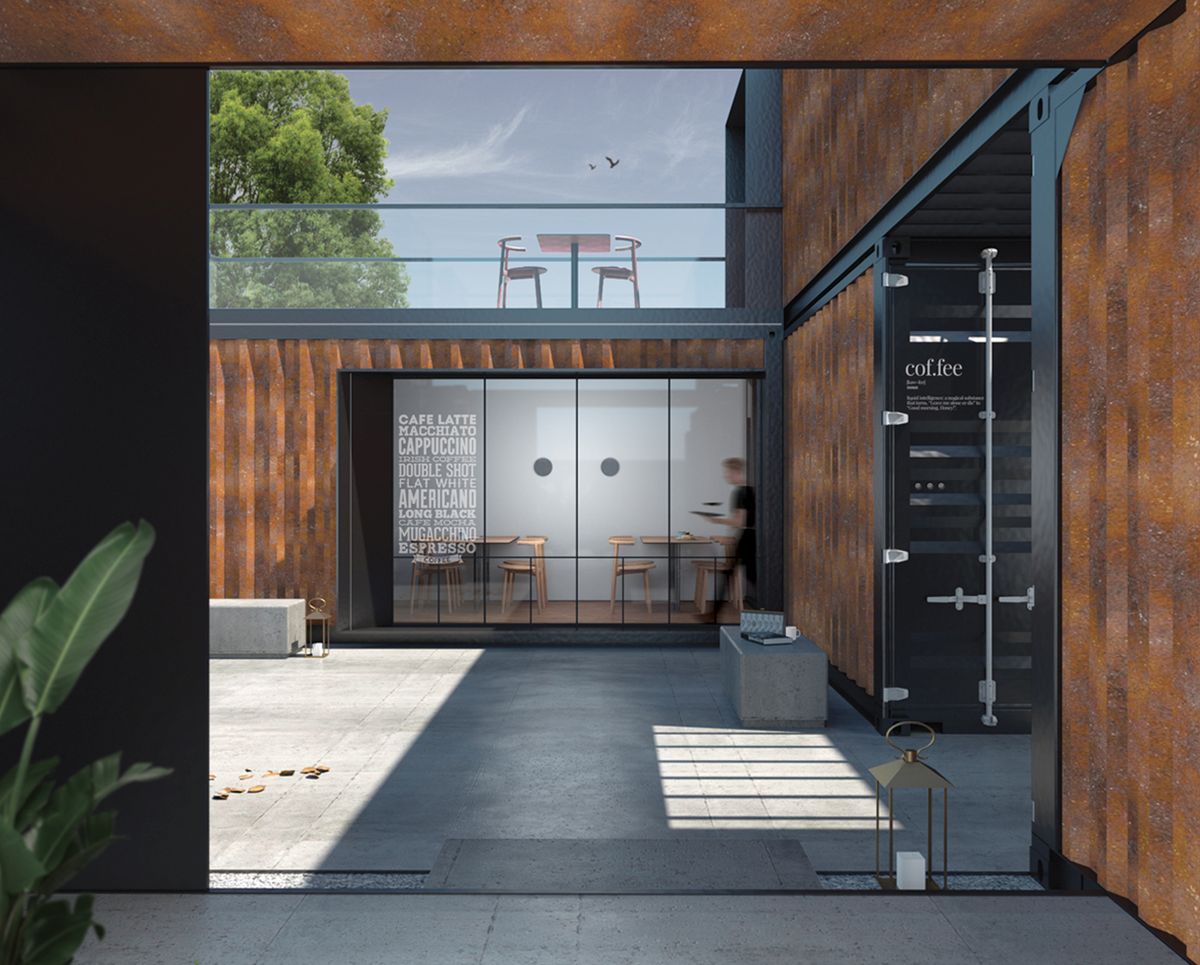 Sitting in the context of mid-rises. The first glance of the building comes subtle and low-lying yet bold and expressive. The curved roof at the front of the pavilion is envisioned to mimic the curves of a ship. The curve is enveloped with container's shell depicting the ship and container as the same entity. This captures the major part of container's life and opens up new ways for humans to explore what's left with containers to serve.
During the journey through containers, one notices the little details of rounded elements placed strategically to play with viewer's psychology. Somehow these nuances provide a balance and break the monotony of rigid forms. The containers are oriented and positioned in a way to boost visual interaction between different activities while maintaining privacy and balance between indoor- outdoor relation. The physical appearance of the project is kept minimal where the containers appear in contrasting materials, trying to have a dialogue with each other. The containers are stacked to cut down un-necessary heat and provide shaded enclosure for the informal activities in the central interaction area.