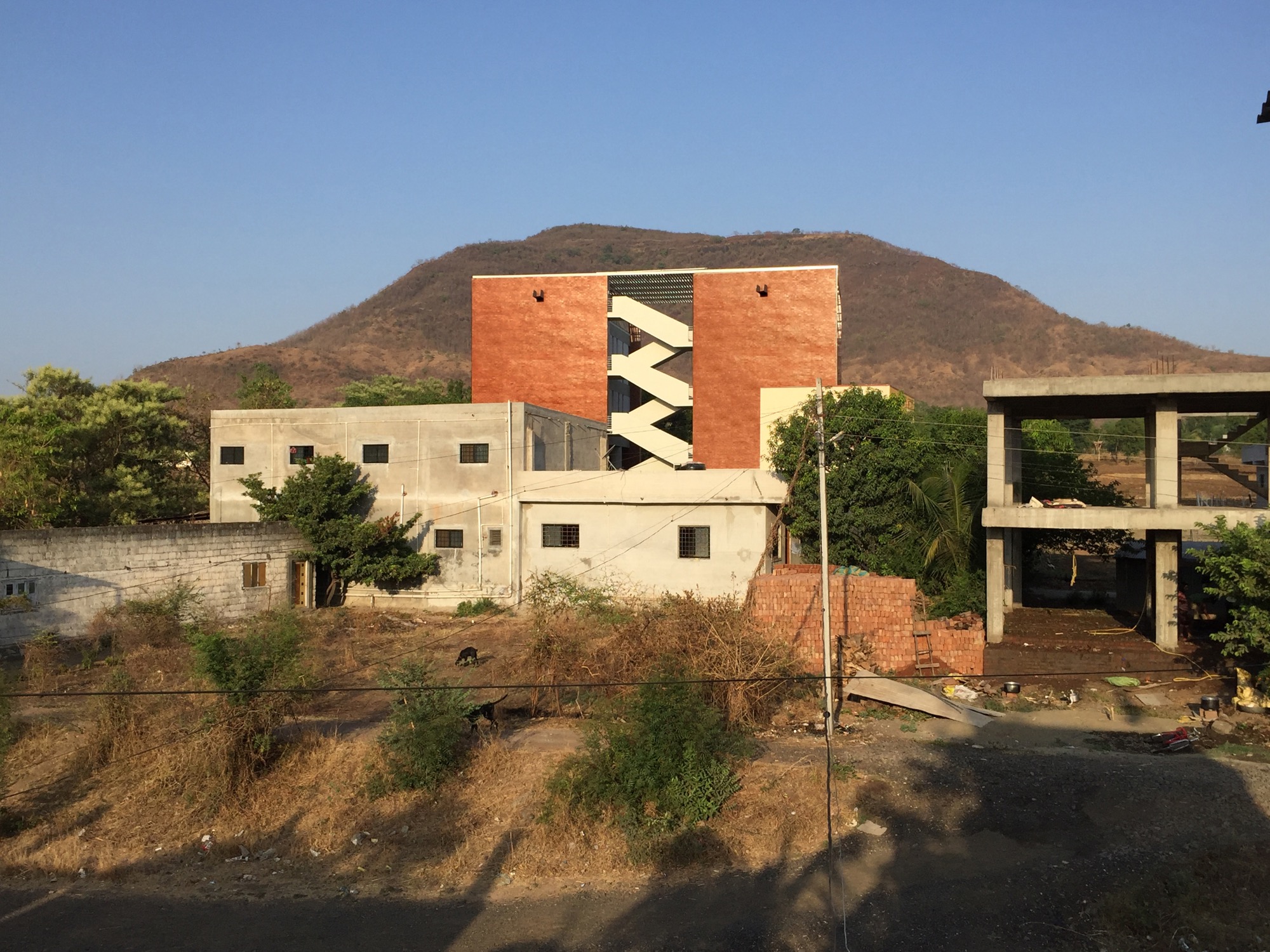 Maher trust aims to build the orphanage (ashram) in Satara, Maharashtra, India  to accommodate street children. They could stay,learn,eat and get the quality of life which otherwise they would have been deprived of.  Maher ashram was conceptualized how people will approach to the building and how we can create a unique experience through visual connection between each function inside and outside, to create a gallery of activity.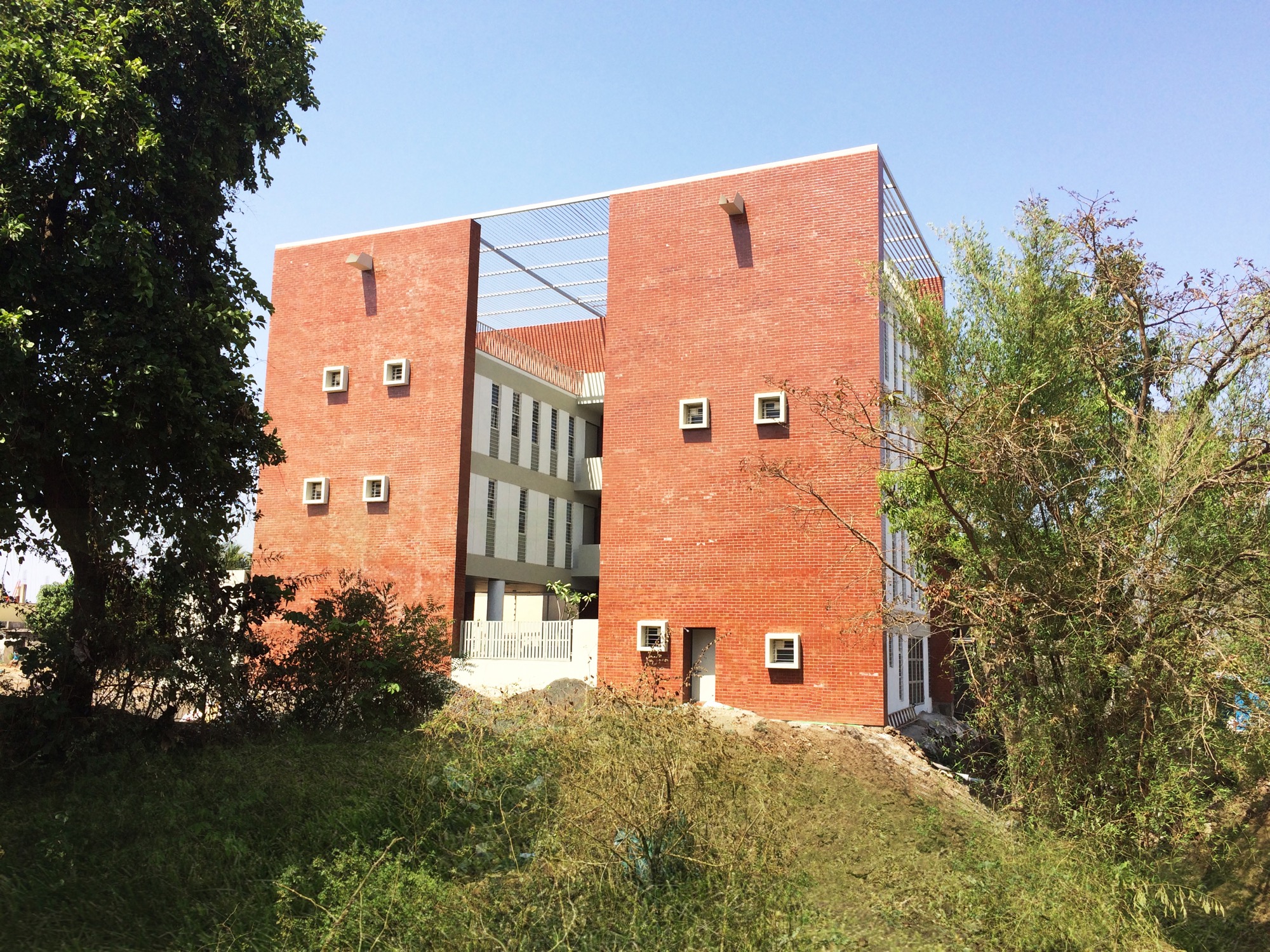 Our intention was to respect past, be present in future with keeping eyes open for  future. Placing the central courtyard as Bindu or a primordial space imbued with  existential meaning, was to both respect the tradition of vernacular language as well as maintaining a balance with climatological forces. We have tried to maintain an attunement with the surroundings, striking a harmonious chord by employing locally available technology and material wherever possible.
This project was envisioned with one simple idea to create space that would stimulate exchange of ideas while forging connections between inside and outside. We intended to adopt a courtyard for an urban context that combines the spirit of  traditional houses yet responds to the contemporary values & issues.  So, all the functional activities were planned around the central courtyard that would facilitate the light and ventilation.
Throughout the design process, we have planned four big monumental double brick walls outside which envelop the building. The walls are placed on the east-west side to avoid the heat gain.
These walls are rising towards the sky and stand like bastions acting sculpturous in its own way. Creating a sense of a place which can provide a monumental, dignified, and symbolic setting in city's urban fabric.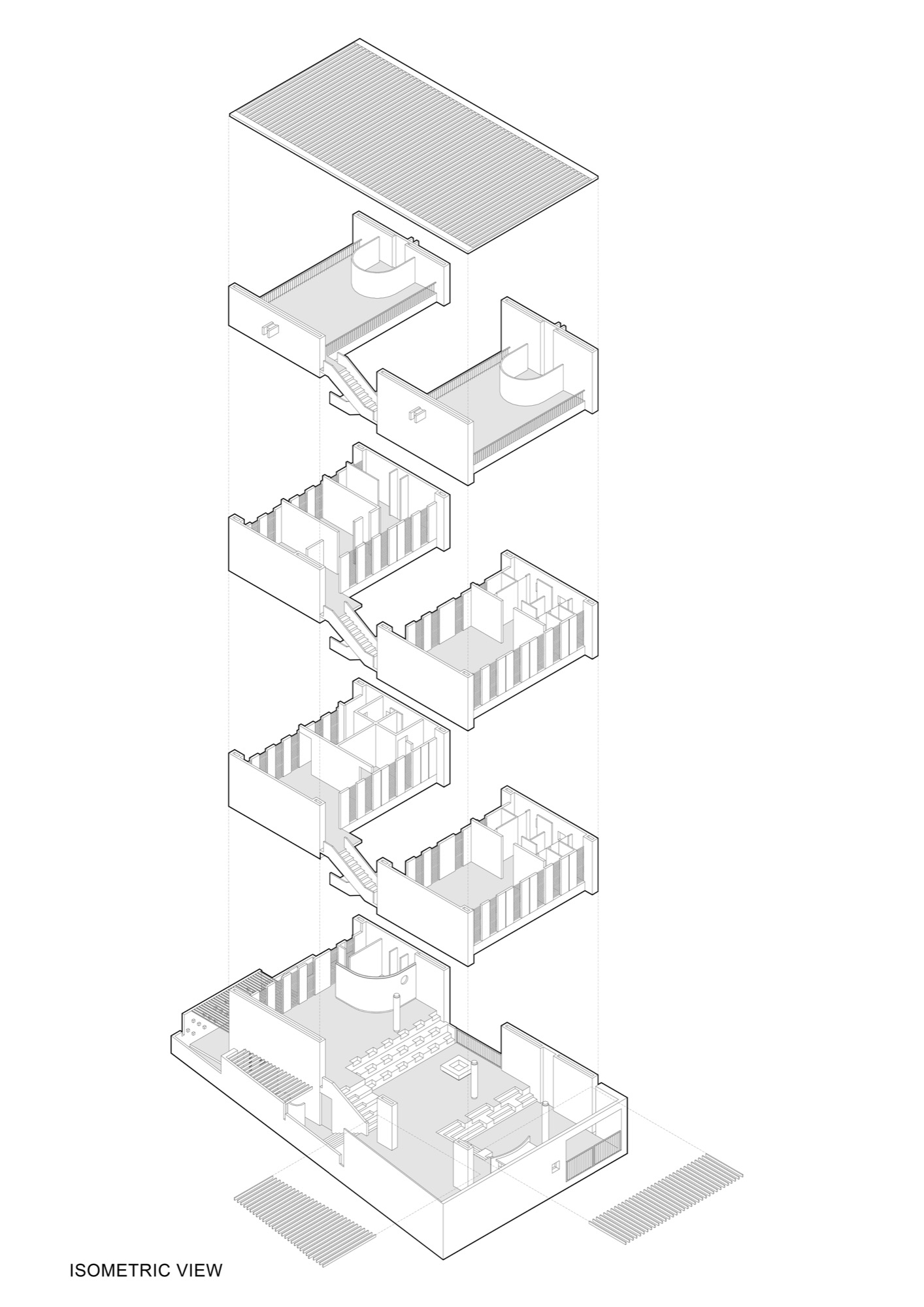 The section was generated with careful considerations of different activities being played out at multiple levels. We enter the building through the ceremonial courtyard, where the building reveals itself to us. The curvilinear colored walls accentuates the spatiality while harmoniously carving out a place of its own .
The ground floor has been designed as a space with multitudes of functions in mind, with a play area for the children where one skip/hop into interesting levels. The space is intended to bring out the child in oneself.
The plan is developed on 750mm grid which is derived to accommodate the entire building components. This grid pattern generates an iterative mould which ennobles a regularity.
Pergolas at different levels perform three distinct roles. They provide the much needed shades in the parched settings. Additionally they create a fluid display of shadows which is ever-changing with every passing moment of the sun. At the end, they maintain a visual connection throughout the two blocks which imparts a distinct identity to the project.
Inspired from the traditional Indian culture , we wanted this project to be a 'HOME' to these little children which would act as a container of both emotions and memories. It was meant to foster the dreams and reverie, innovations and playfulness.
Project Facts:
Architects: studioPPBA
Location:41,Rambaug colony,411038-Pune ,Maharashtra,India.
Category: Public Building
Project name: MAHER ASHRAM
Lead Architects: Pankaj Bhagwatkar, Pallavi Arwade
Design Team: Shreyas Walimbe, Shubham Joshi, Devki Bohara
Clients: Maher Trust, Pune
Structural Engineer : Er.Shreeram Kulkarni
Contractor : Mr.Sanjay Padwal
Services: Sandesh Giri, Santosh Pawar, Mahesh Rewale
Gross Built Area: 1121.00 SQ.M
Project Year: 2018-2019
Text : Kunal Rakshit, Pallavi Arwade
Photo credits: Pallavi Arwade & Onil Shah