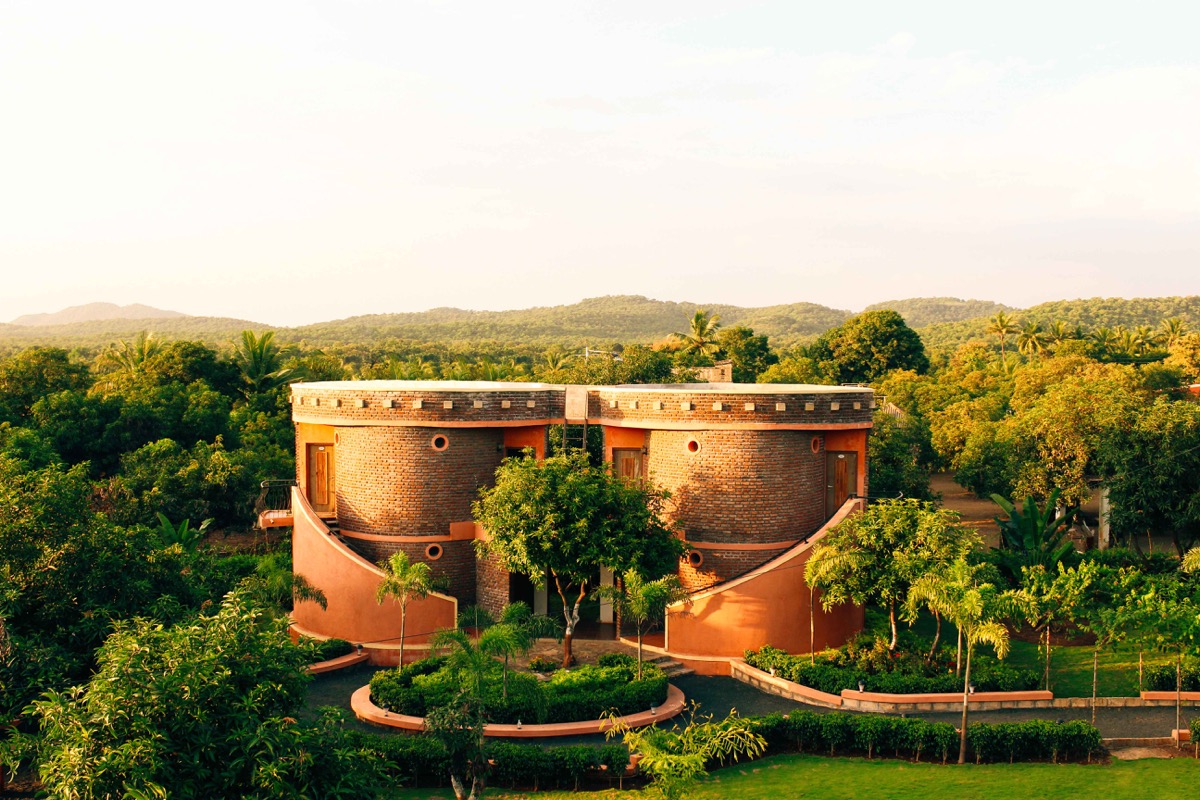 The 'New Nomad' resort – designed by d6thD design studio – consists of 16 cottages and is situated on the edge of the Gir Wildlife Sanctuary. It's built in a distinctly vernacular style, inspired by the local nomadic habitat. The design is a physical interpretation of primal home-making instincts – with the circular cottage providing a secure space like a womb – with the juxtaposition between the organic and the abstract.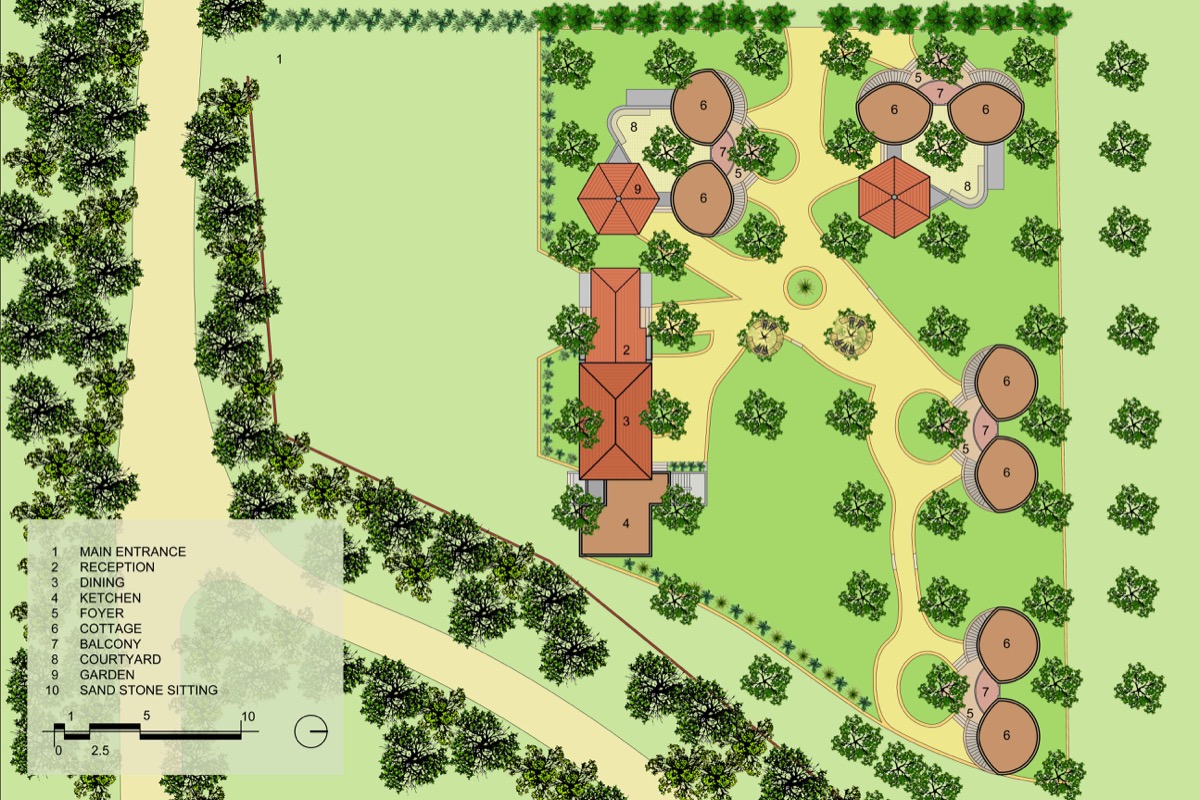 The architect has striven to maintain the sanctity of the site – which was previously an orchard – by ensuring that the existing mango trees not be affected or removed. The cottages, hence, appear to be planted amongst the towering trees, blending right into the natural environment. The sequencing and orientation of the cottage clusters is random and based on the space available between the existing mango trees, hence avoiding monotony and providing a unique experience in each cluster.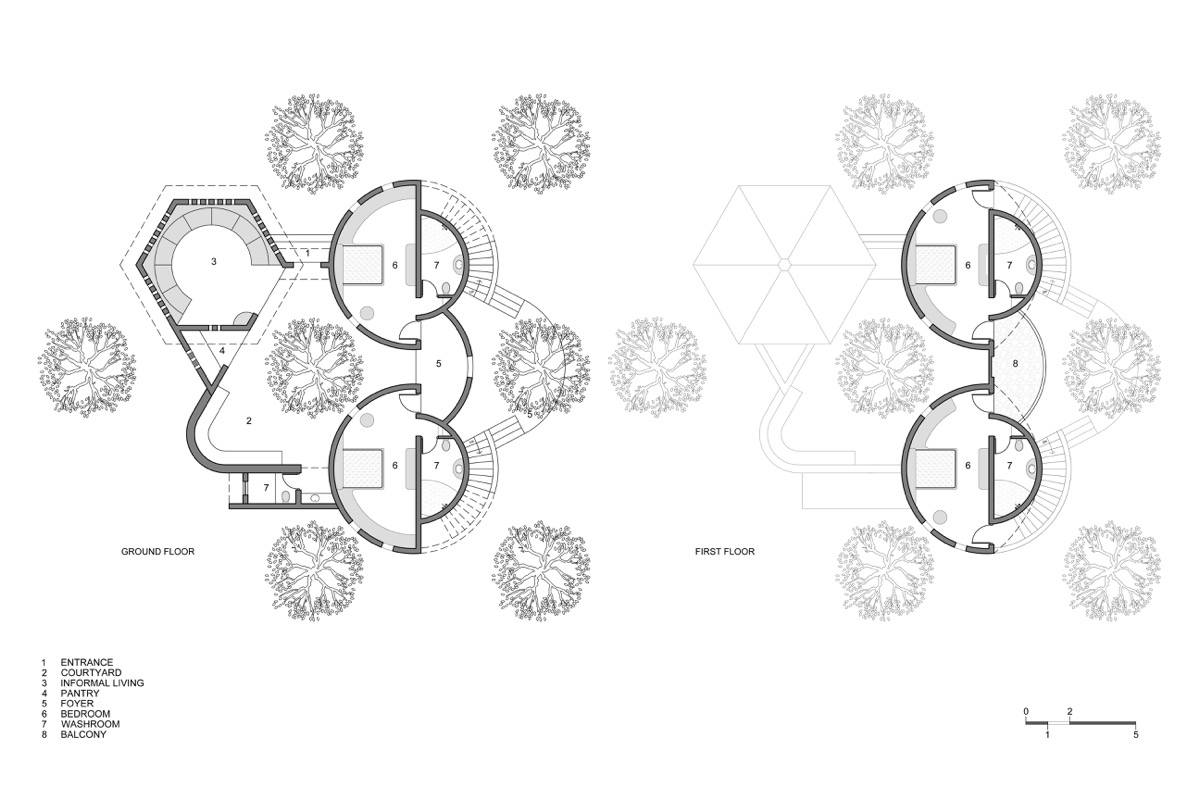 The resultant courtyard between the clusters – with a mango tree in the centre – acts as a transition space between the bedroom and the semi-open living area. The trees also provide shade to the entrance foyer, with sandstone seating spaces under the tree to create a sheltered but interactive shared space. The staircases leading to the upper floor are provided externally and of a helical shape, made of rough Kota stone. The balconies provide a panoramic view to the upper level cottages. The buildings are recessed from the entrance and separated by dense foliage, evoking a sense of mystery and anticipation.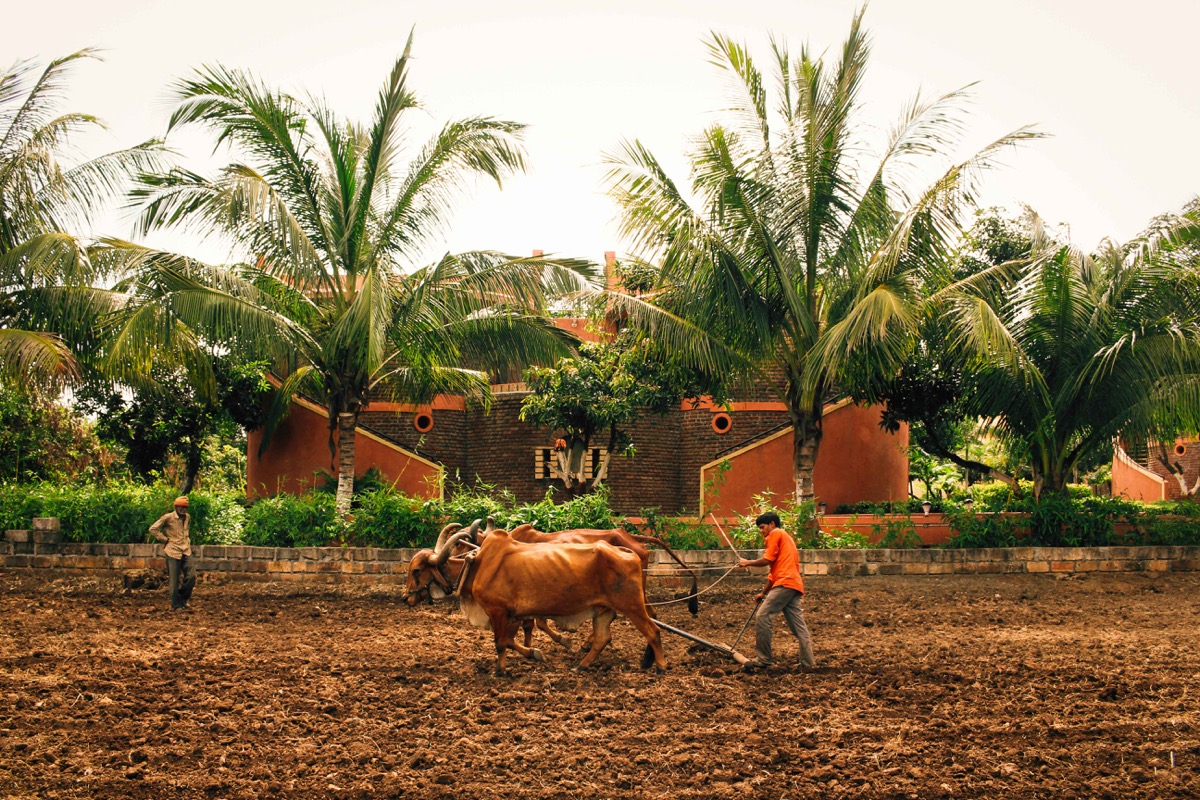 The construction techniques using random rubble stone foundation, load bearing exposed brick walls, arches, sandstone jaalis and clay tile roof have contributed to the low cost of the project. The exposed brickwork which uses locally available thin bricks gives the entire resort a very earthy feel which will be enhanced over time as it gains additional patina over time. The design banks upon this eventual weathering by natural elements to add to the appeal of the resort. The material honesty and simplicity of the buildings add to their charm and indicate cultural sensitivity on the part of the architect.
More Pictures