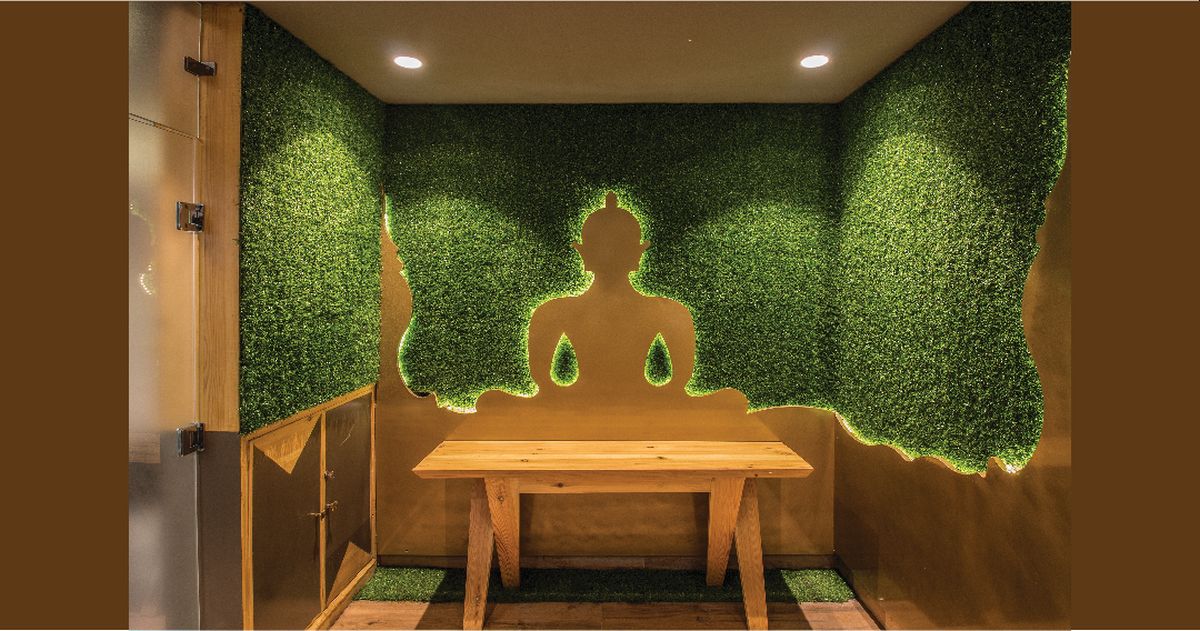 THE GOAL OF THE PROJECT
The main goal was to create an ambience which highlights the makeup, hairstyle and attire of the client instead of overpowering it. Exposed Partal wood was used to compliment the neutral color scheme along with grass in the Spa area walls. Also using complimentary materials helped in creating a natural and calm environment as desired in any Spa. Arranging various kinds of workstations in the narrow width and the long length of the showroom was the main challenge  of the project which we created by smart design interventions like vertical mirrors on both the opposite walls to create endless reflections , creating an illusion of increased width of the showroom.
ABOUT THE PROJECT
The narrow width of 9'6" and 13'0" along with the long length of the showroom posed a difficult challenge of arranging the functions like workstations, head wash, spa, steam room, bridal make up room, nail art, etc.
Basement and Ground floor have been dedicated to female section, first floor exclusively for men section and second floor for the SPA.
To highlight the colors of the attire, makeup and jewelry, the interior and décor has been kept subtle by using natural looking materials like partal and grass. All the furniture, workstations and tables are made of partal wood with geometrical and rhythmic play of lines. Similar geometry is followed in the flooring, MDF, wooden partition and counter at the reception. The width of the showroom is increased by using vertical mirrors (workstations) on opposite walls. A continuous false ceiling from the entrance till the end connects the narrow width of the showroom.
Men's section has a similar typology but different grey color scheme. To keep focus on the ravishing signature style of attire, hairstyle and accessories, the color of the ceiling and floor have been kept similar. Feature walls have been created to add dash of color and interest at the reception and SPA area.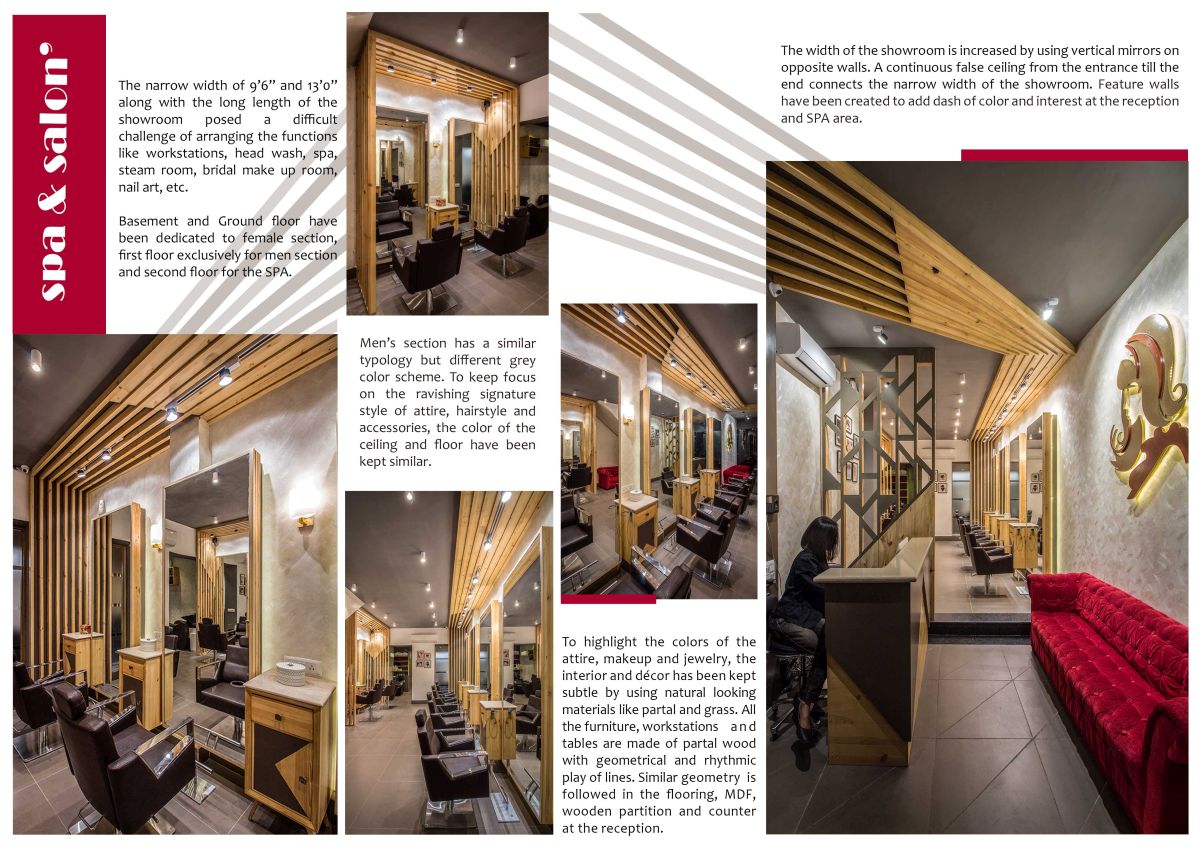 Also, geometrical shapes created in the interiors gives the customers to look at their surroundings rather than just staring at their reflections.
Project Facts
Project Name: Meenakshi Dutt Salon
Architecture Firm: architecture aNew
Firm Location: Sukhna Enclave, Mohali
Completion Year: 2018
Gross Built Area: 1300 sq. ft
Project location: Sector-10, Chandigarh
Lead Architects:  Ar. Amrit Panwar & Ar. Satish Panwar