Kerala-based architecture firm, Wallmakers, helmed by Vinu Daniels, has been awarded the prestigious Royal Academy Dorfman Award 2022- an annual award founded by London's Royal Academy and The Dorfman Foundation to encourage ideas and practices highlighting architecture's future potential.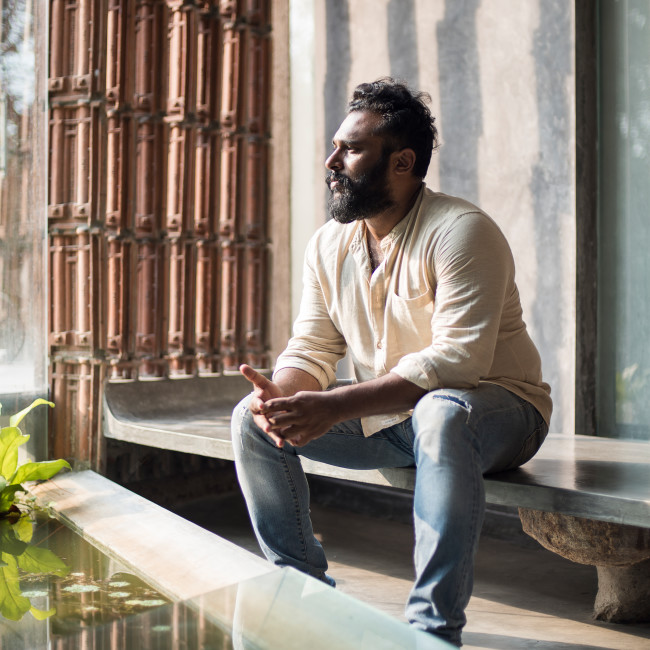 Wallmakers, a sustainable design practice constantly exploring sustainable construction, was recognized by the jury for its innovative use of materials and sensitivity to the local context. A 'firm without an office', Wallmakers has adopted various methods of sustainable building, ranging from mud blocks to upcycling urban waste. The practice's sustainable approach and 'willingness to take risks while achieving sustainable buildings that exist harmoniously within the landscapes and ecologies in which they are erected' stood out to the international jury, chaired by Farshid Moussavi and comprising Farrokh Derakhshani, Hisham Matar, Cornelia Parker, Zoë Ryan, Peter St John.
"The jury was impressed by Vinu's willingness to improvise and take the risky route of exploring unprecedented interventions, as much as his insistence on treading lightly on the planet. There is a strong sense that this is an architect who is just getting going and we will all follow Wallmakers' career with the keenest interest."

Farshid Moussavi RA, Chair of the Jury
The Practice's founder, Vinu Daniel, is a graduate of The College of Engineering, Trivandrum, Kerala and has practised at the Auroville Earth Institute for the UNDP. Guided by sensitivity toward nature, materials and craft, focusing on the natural context of each site, he established Wallmakers in 2007.
"We are supposed to protect the ecology. Who am I building for? I am there daily at the site, with my workers. Are we damaging the place? Because we exchanged some papers, does it mean we own a piece of land? How about the plants and animals? Can we have a symbiotic understanding with all these creatures, is it possible?"

Daniel, as quoted by Wallpaper
The award saw a global open call for nominations alongside invitations to writers and critics to report on examples of new forms of practice in their regions. Wallmakers was shortlisted along with three other practices- Apparata from the UK, Dot Architects from Japan, and Semillas from Peru, as the finalists.
"Wallmakers work engages with issues raised by the climate emergency with creative energy and urgency that will inspire architects to reconsider the impact of their work in relation to ecology and the consumer economy."

Farshid Moussavi