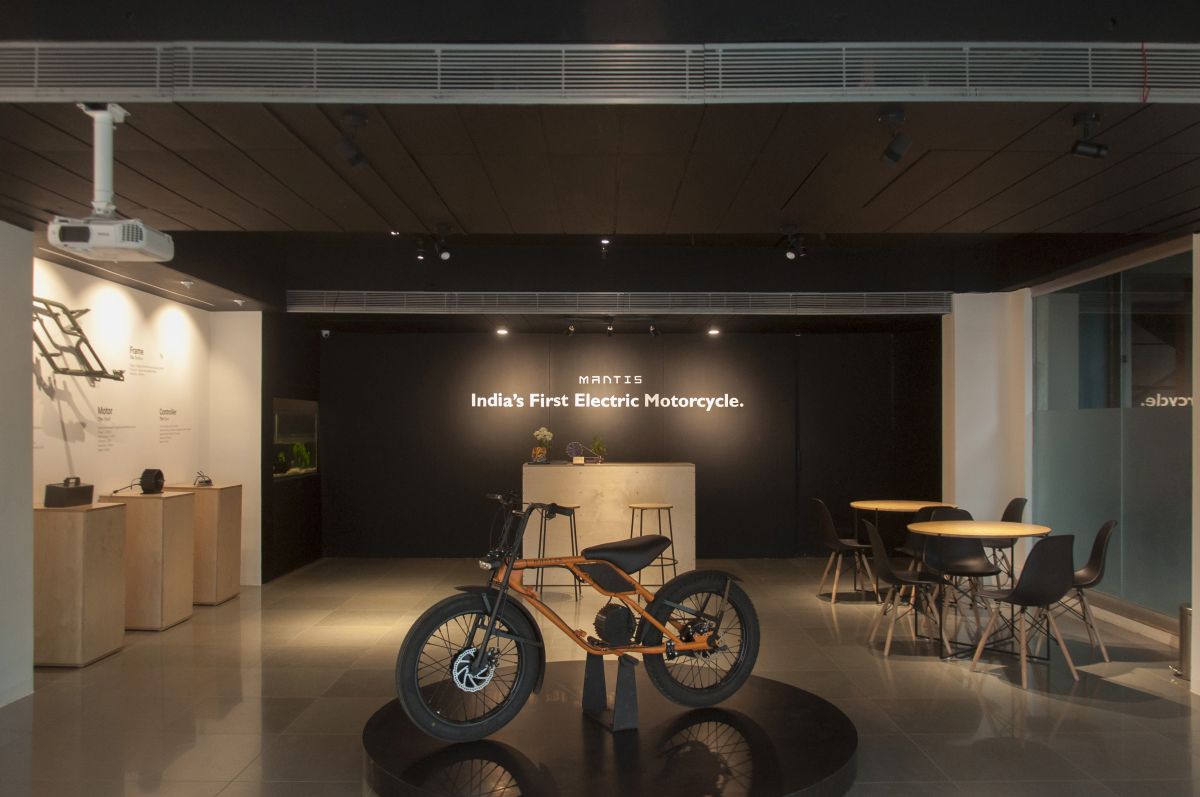 The experience store for Greenvolt Mobility is the first store for a startup that was conceived in college enthusiasm to make the world a greener place.
The unique challenge of the project was to create a brand identity through interior design. To sell a product, the viewer needs to be seduced and make an everlasting impression of the product from the perspective of brand identity. The neutral black and white colour palette creates a cohesive impression of the brand as a classic, professional as well as modern. In return, the contrast of colours creates a backdrop for the displayed product. The most important aspects about the brand and the product are carefully displayed, reducing the space and content to its essential, making the exhibit "a spectacle".
Spatially space is divided into two parts display and service area through a curtain wall. The display area is organized along the wall, inhabiting the existing structure of the space. Each wall becomes a panel to explain in detail about the product and journey of the company. Different rooms were created through lightning, keeping the showroom one large undisturbed space spatially and at the same time defining spaces and pauses through the amount of light. Further, the spatially is highlighted through colour, white being the informative part and black being the barrier, guiding the customer's movement.
Project Facts –
Project Name:             GreenVolt Experience Store
Completion Year:       2019
Gross Built Area:       1200 sqft
Project Location:       Ahmedabad, India
Lead Architects:         Harsh Desai
Additional Credits
Design Team:       Harsh Desai, Krishna
Clients:                     Greenvolt Mobility LLP
Collaborators:       Amruta Rai for Animation, Siddhi Printech for Vinyl  Etc..