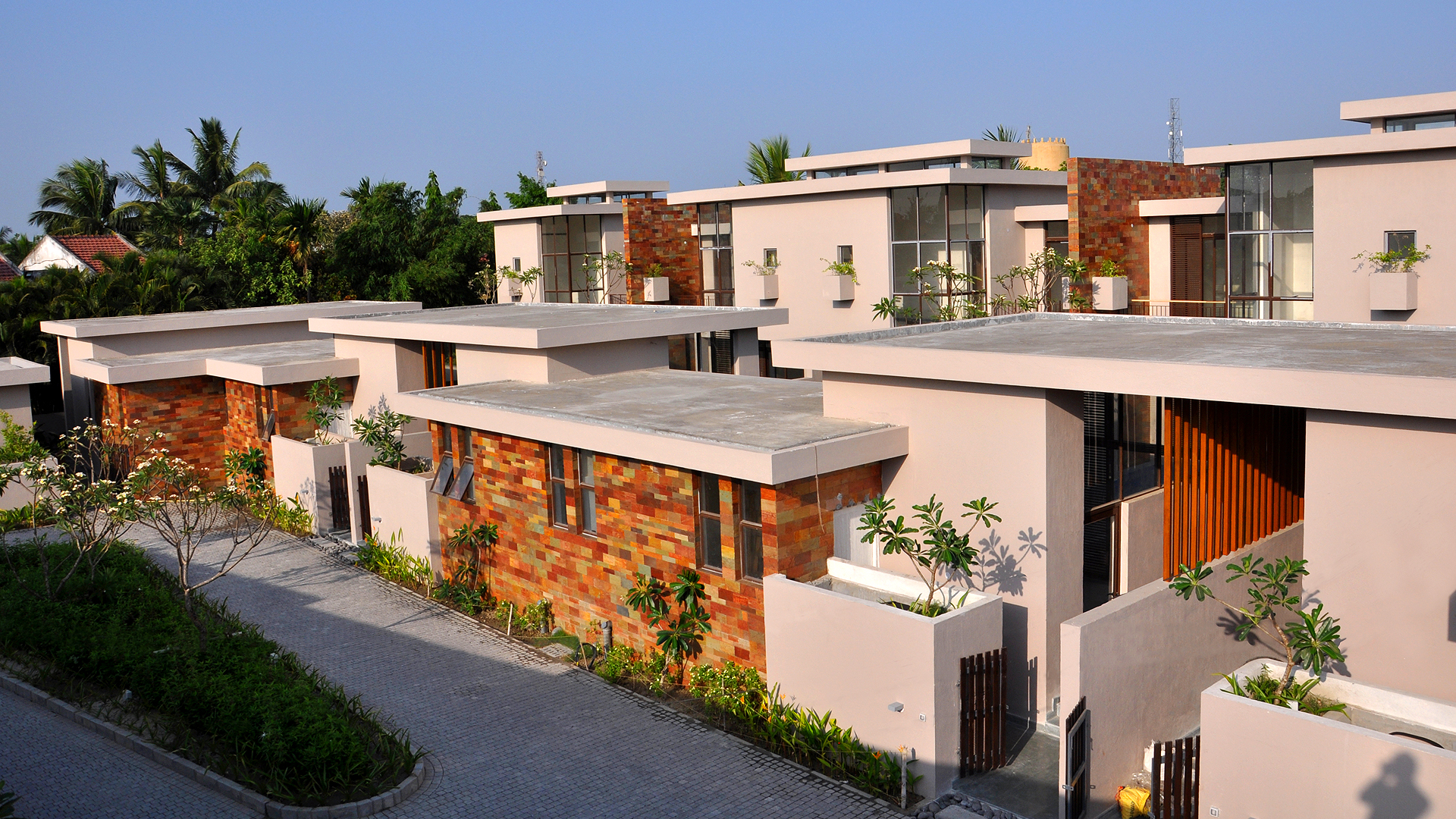 Spread across a sprawling area of 42,300 sq. ft., the residence is designed in split villas with striking architecture revealing a scenic fabrication premeditated for its residents.
Interlacing Vastu  with contemporary lines, this design is composed of courtyards and green pockets within a strategic spatial alignment. Dissolving the visual barriers between the dwellings and nature, the volumes are crafted transparent with an extended visual scape towards the external spaces.  Each of the villas has been provided with a central pocket garden and a private pool.
The central lawn spatially divides the villa into two functional zones whilst allowing unrestricted flow of wind and filtered daylight into the two volumes. The design narrative weaved by the architects encompasses a comprehensive planning process that impart tranquillity and serenity through subtle and precise intricacies introduced in the design.  Propagating the 'less is more' ideology, the architectural functionality defines the form. A clutter-free, functional and simple space is conceived through careful design interventions.