I can't remember when I first came to know of Fabrizio Carola, I think it was through friends in Europe who had trained under him or in perhaps in one of those 'Architecture of the world' type illustrated talks or perhaps in one of the books that one flips through in architecture school libraries. But I remember well what was going on in my mind when I was in Naples (Napoli as per the Italians) and was plotting a visit to his home cum studio. I had been lapping up Bruce Chatwin, a British author, who wrote broadly in the travel and journalistic story telling genre. One of his books, 'Viceroy of Ouidah' had been made into a film, 'Cobra Verde' by none other than the brilliant Werner Herzog, and Fabrizio Carola was the set designer for this film! I was thinking that this seemingly genteel Italian Architect, already in his 70's by when I went to meet him had led quite an eventful life. It is probably helpful to add here that Carola was awarded the prestigious Aga Khan Award for Architecture in 1995 for his Kaeidi Regional Hospital in Mauritania (a West African, land locked country – not to be confused with Mauritius) which demonstrated an accomplished mastery over domes, arches and space. http://archnet.org/authorities/358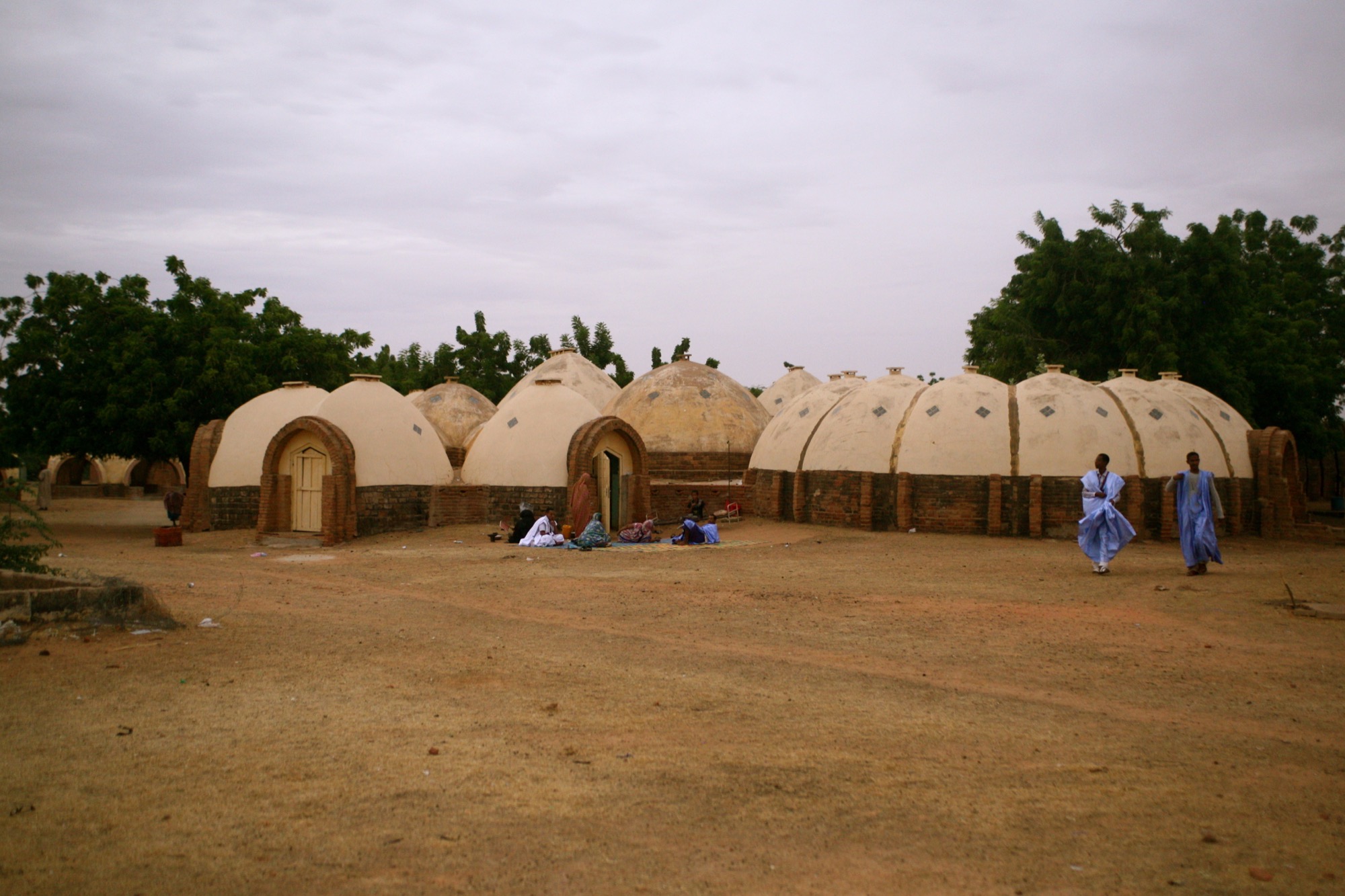 Born in Napoli in 1931, Carola led a life of a slightly atypical Italian Architect working on projects in Africa till the time he laid his hands on Egyptian master Hassan Fathy's book, 'Architecture for the Poor'. Moved by the simplicity of the technique and their suitability to the regions in Africa he worked in, Carola took to them like a fish in water. For the Operation theatre at Kaeidi he built a double dome with an air passage between the two, to ensure that the temperatures within remained well under control while Saharan desert blazed outside. He went one to do a fair body of work in Mali, another West African country where I first experienced his architecture at the Dogon architecture inspired Hotel Cheval Blanc in Bangdiagara, a little headquarter town that I worked out of for some time. The little terracotta pipes poking out of the domes, acting as exhaust vents still bring a smile.

I remember the meeting with Carola at his residence a little vaguely, he was warm and welcoming, his wife served some refreshing drink that reminded me of Africa and he also had some young architects at his office whom I interacted with and who then took me out into the city for a little walk. I don't know why I didn't ask him anything about his work including that as a set designer for Herzog's film, may be I was a bit overwhelmed.

Carola, other than his work on site in Africa also contributed to his passion, that is appropriate building for Africa through the large number of students that did workshops with him and worked under his tutelage. He was quite an inventor and made a number of ingenious tools to be able to work with domes and arches better. He also ran an NGO, Napoli Europa Africa (NEA) http://www.neaculture.it/ from his Napoli premises. To quite a few, then young architects, especially with an Italian connection interested in sustainability, dirtying their hands in actual building, in Africa, Carola provided space and guidance. Carola remained active and engaged right into his last day

And though Carola may not be as well known as he ought to be, I am sure amongst this group of his students and collaborators and amongst users of his buildings in Africa he will be fondly remembered.
Like this tribute on a Facebook page originally in French that alerted me to his passing away, "My mentor, Fabrizio Carola, the great architect, engineer, inventor … has passed away. Thanks to him, I took my first baby steps as a young architect at the age of 24 in Africa.
Thank you Fabrizio, you are in my heart for eternity"
Further viewing (turn on the English subtitles)
https://vimeo.com/92640687?fbclid=IwAR0m82kiV4tBxuOTRqu-rTQiyLSqRQyE15SrFEi4ENCPrKPek6bhbLf015o
https://www.facebook.com/Neagora7Piazze/