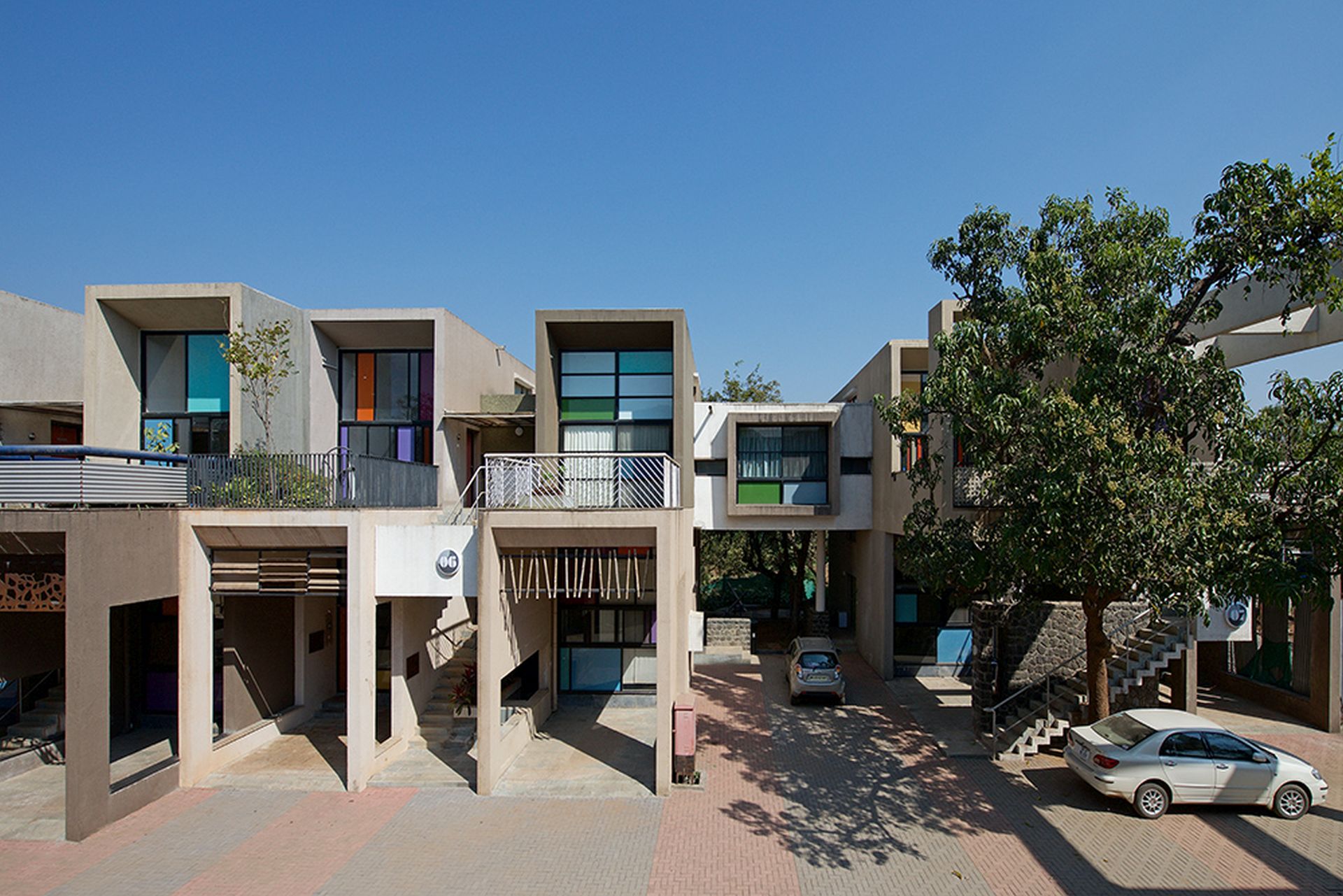 People looking for a house to call home in urban areas seldom have an ability to make choices about anything -its size, layout, finishes, etc. It is mostly about how much square feet your budget can afford and then a take it or leave it situation in terms of choice. Mostly developer driven, it ends up being about efficiencies, mass production, duplication, speed, etc. While the world has moved on such that you have a choice about everything from how you like your coffee to how you personalize your denims and cars, the world of housing has still to catch up. While we have seen concepts like public participation, do-it-yourself, mass customization, crowdsourcing, etc. span several aspects of society – in architecture in India it is nowhere to be seen. The project in Lonavala is an attempt to see if this is possible to enable in housing and that too in a developer driven model. Homeowners get to choose from a range of sizes and configurations from a 1.5 BHK to a 5BHK, a variety of types within a size, locations, floors, a choice of walk ups, internal stairs, railings, screens, windows, toilet layouts, tiles etc. The particular combination that each one chooses allows one to individualize their home to reflect their own identity. To make it all manageable and executable, it is regulated with a limited palette of choices such that certain efficiencies of mass housing are possible through repetition.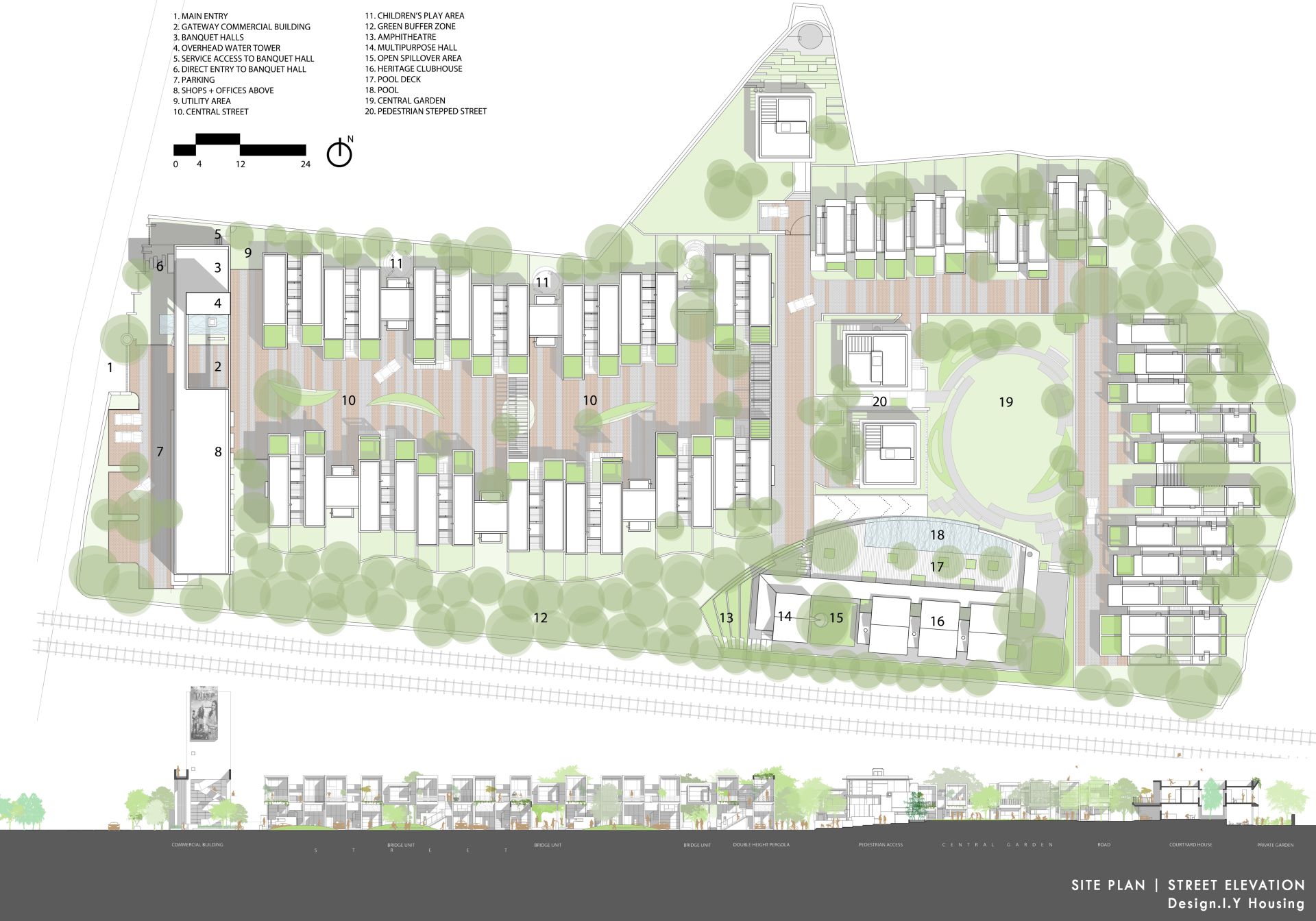 We started with the idea, that what one really needs is an open adaptable space with good height, a Verandah and a patch of green with the open sky above. We looked at examples of colonial houses set in gardens in Lonavala, with a Verandah around and with good lofty ceilings. Our smallest module was of 40sq.m. So we started with what we thought was a good room width of 11'6″ and extruded that into a tube of 30 feet long with a garden attached at one end. We raised the height to 14'6", which allowed for a small loft to be added in the center of the space, which could become a "free" half bedroom that could accommodate children, an extra grandparent or be used as a hobby space. This was inspired by our observation that even in the smallest spaces in the slums people added a small loft for sleeping or storage to make better use of their small footprints. Below the low height of the loft were accommodated service spaces like the toilets, kitchens, wardrobes etc. This then became a basic module, which was used to design all the units in the whole scheme, eventually encompassing 8 different types of homes along with shops and offices in the amenities block.
The fist and arm shaped 3.9 acre site was an old Parsi sanitarium with large mature trees and situated next to the train tracks and a railway crossing. It was flat in the front arm part and rose to a plateau of about 1.5 meters in the middle of the fist, dropping again towards the periphery. It has been our effort to retain the fundamental character of the site, it topography, as many of the trees as possible, and even a few existing buildings that we converted into a heritage clubhouse. The site profile determined a street configuration in the front, entered through the gateway of the commercial building and culminated in a large open common garden court around which the remaining buildings were arranged. A green buffer zone and the clubhouse allowed the residential development to be set back a bit from the tracks. Vehicular movement is contained to a very small part of the site allowing for a variety of pedestrian networks to crisscross the site-several times terminating in small pocket play areas or a wooded park.
We see the spaces provided as a setting and a backdrop for the humdrum and messiness of daily life to be lived and for nature to begin to take over through the several green spaces provided. Hopefully a community – aware of their similarities and respectful of their differences – will form and flourish here.
Drawings
Project Facts
PROJECT TITLE : Design.I.Y HOUSING
PROJECT NAME : SHANTIVAN
LOCATION : Nagargaon, Lonavala
CLIENT : MRP Associates
DESIGN ARCHITECTS : S+PS Architects
DESIGN TEAM : Pinkish Shah, Shilpa Gore-Shah, Divya Malu, Pooja Satam, Benny Mathew, Pratik Taishete, Divya Jain, Nusrat Karovalia, Rhea Lopes
SITE AREA : 15700 Square Meters 3.88 Acres
FSI PROJECT AREA : 7128 Square Meters
LIASION ARCHITECTS : Kanhaiya Bhurat Architects, Lonavala.
STRUCTURAL ENGINEER : Rajeev Shah & Associates, Mumbai.
MEP CONSULTANTS : Arkk Consultants, Mumbai. R.N.Joshi
LANDSCAPE CONSULTANTS : Roots Design, Pune. Prachi & Umesh Wakaley
PROJECT MANAGEMENT : NIPRA Consultants, Mumbai.
CHIEF SITE ENGINEER : Khalil Sheikh
INITIATION OF PROJECT : 2006
COMPLETION OF PROJECT : Phase 2 Ongoing
PHOTOGRAPHERS: Sebastian Zachariah, Ira Gosalia, Pinkish Shah
AWARDS :
* IIA Awards 2015 for Excellence in Architect, Residential Projects – Housing
* Crossroads Project of the Year 2016
* NDTV Design & Architecture Awards 2016
Winner, Architecture Award : Group Housing
* Rethinking the Future Sustainability Award 2016
Winner, First Award: Category Housing (Built)