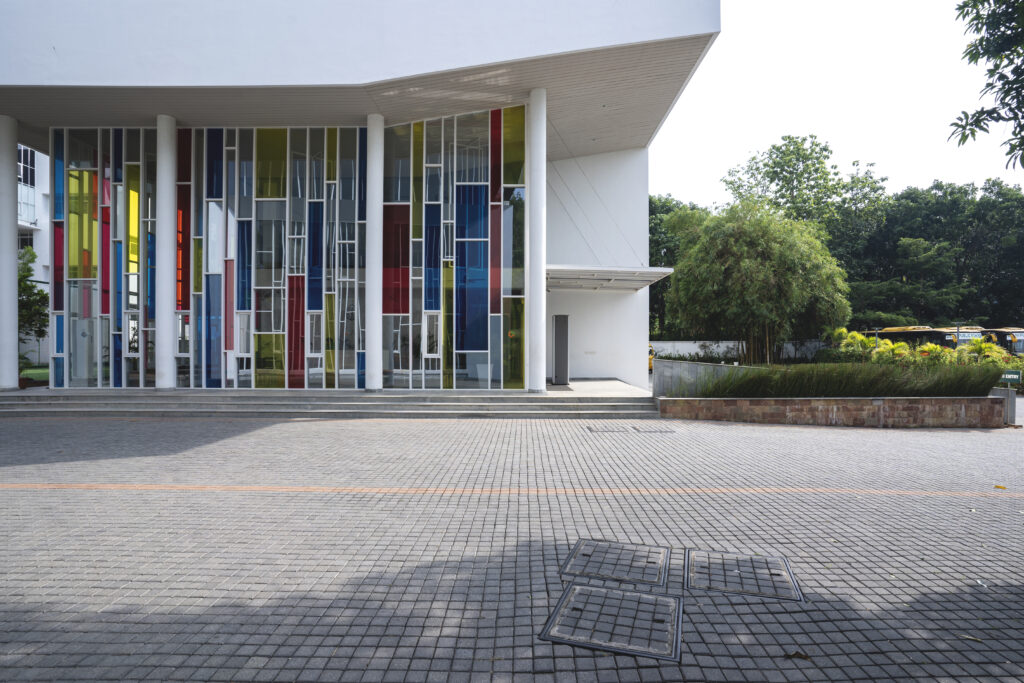 Delhi Public School, Kollam designed by Studio E.R.A.
The brief was to create a campus on a 3.6 acres land of lush countryside in the Kollam district, Kerala. The requirement constituted an overall masterplan with kindergarten, junior, middle, and senior school, and a hostel block among other amenities.
The campus is built with a character of modern aesthetics which would resonate with young minds and spark an interest in exploration. The core idea of the design revolved around creating connections of a different multitude to bring in a collective consciousness among the users and interpret the same through design interventions. The careful incisions of building blocks and planned voids in the design facilitate the smooth flow across the campus; ensuring more than enough space for stories. The voids thus created enable children to experience the dynamics of different volumes of spaces in each academic block.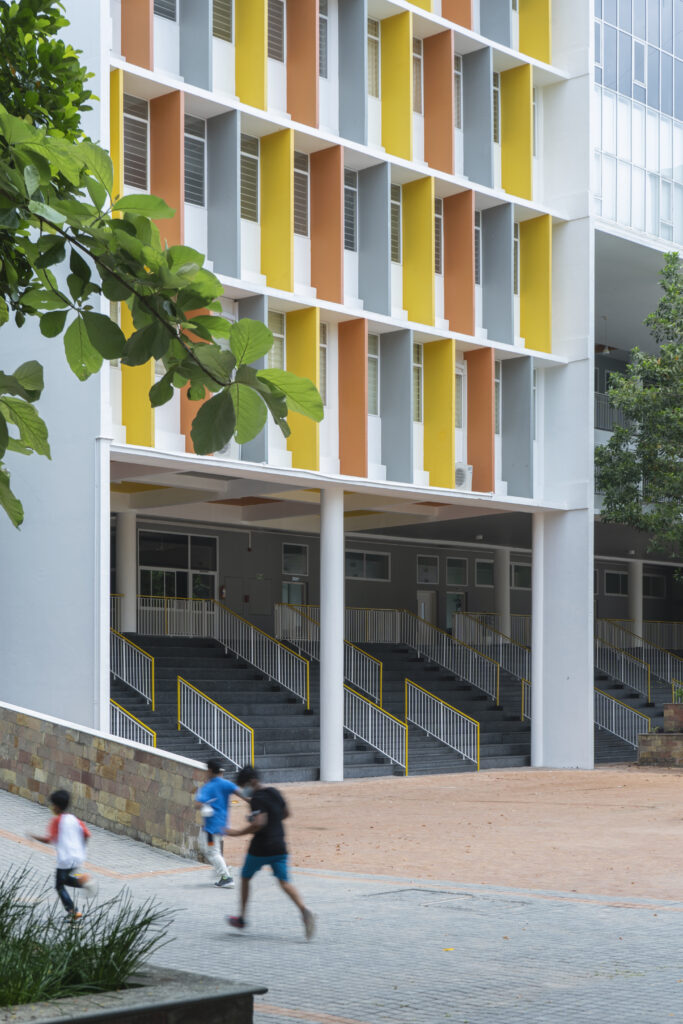 The zoning of the school was clinically placed to achieve maximum usage of the land and topography by creating a main axis alongside which various blocks are placed facing inwards to the central courtyard, taking advantage of the slope from the east and west sides of the campus.
The administrative block creates a large buffer that is kept in-between the same, to create a walkable and traffic-free environment for students. Created by the conjunction of the main axis and the buildings, is the central gallery to which each of the blocks maintains a different dialogue. A wide avenue between the administrative block and the central amenities block opens into the central gallery of the school.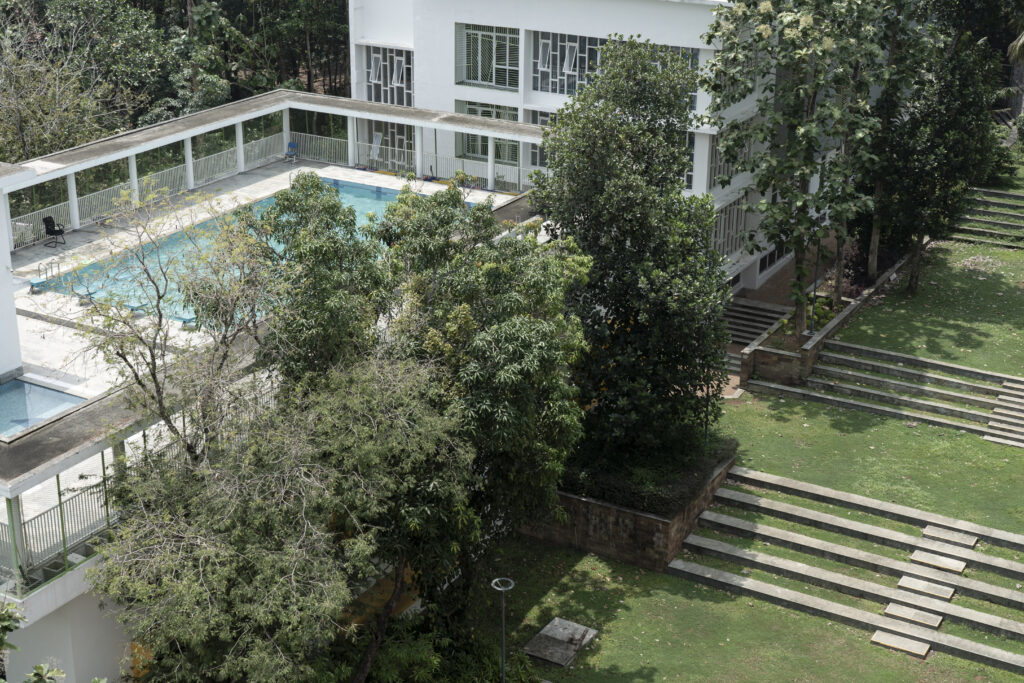 The topography granted us the freedom to explore the interconnection of spaces on different levels. The west side slope of the land was maintained to create an interesting open-air theatre alongside the hostel and amenity block. The axis thus passes through the academic zone and cuts to the open play area at the east end of the plot.
Gallery