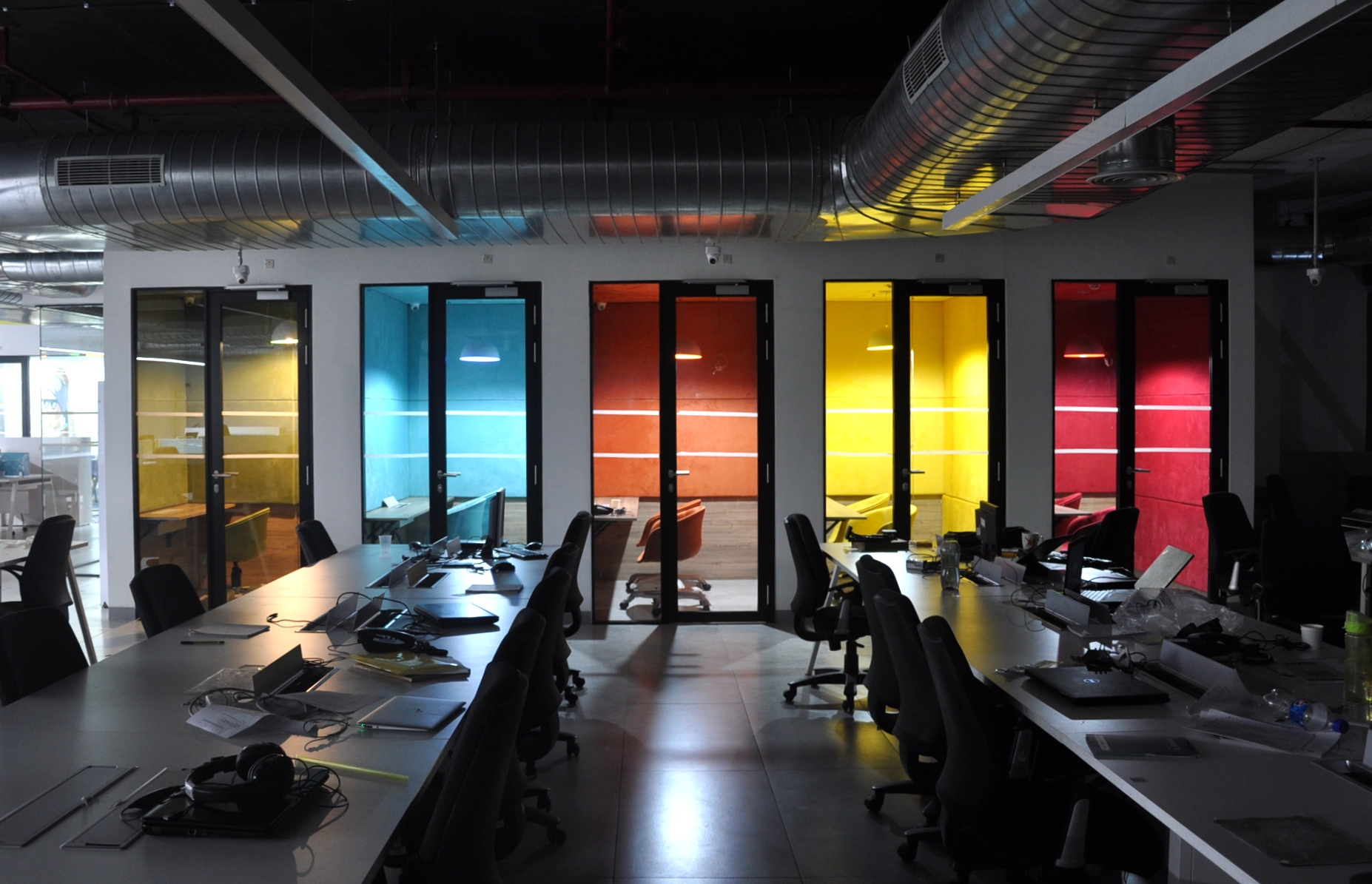 HDS designed and constructed head office for software firm Daffodil. Spread over a single floor plate of over 25000 sq feet, this vast office accommodated over 500 people. All the cabins and closed spaces are designed along the periphery leaving the central space for workstations. The Furniture Grid is derived out of a Structural grid creating perfect harmony between the two.
Cafeteria and training rooms can be combined to form space for special events. Steeped OAT provides space for informal meetings. The entire ceiling for the workspace is open with services creating design elements. The entire office is designed in shades of grey and white while artwork, fabric partitions and ceiling elements provide the color and vibrancy.
All meeting rooms and cabins have added color elements reflecting the company color. Whereas the board room and directors area is designed in pastels and on a more formal approach. As most of the company's staff is young so lots of artwork is executed by local artists in the company's theme color.
-HORIZON DESIGN STUDIO
Project Facts-
Project Title: DAFFODIL SOFTWARE
Architect: ANIL YADAV, SUNIL YADAV
Name of the Firm: HORIZON DESIGN STUDIO
Site area: 25000 SQ.FT
Location: GURUGRAM, HARYANA
Status: Completed
Cost: 3.5CR