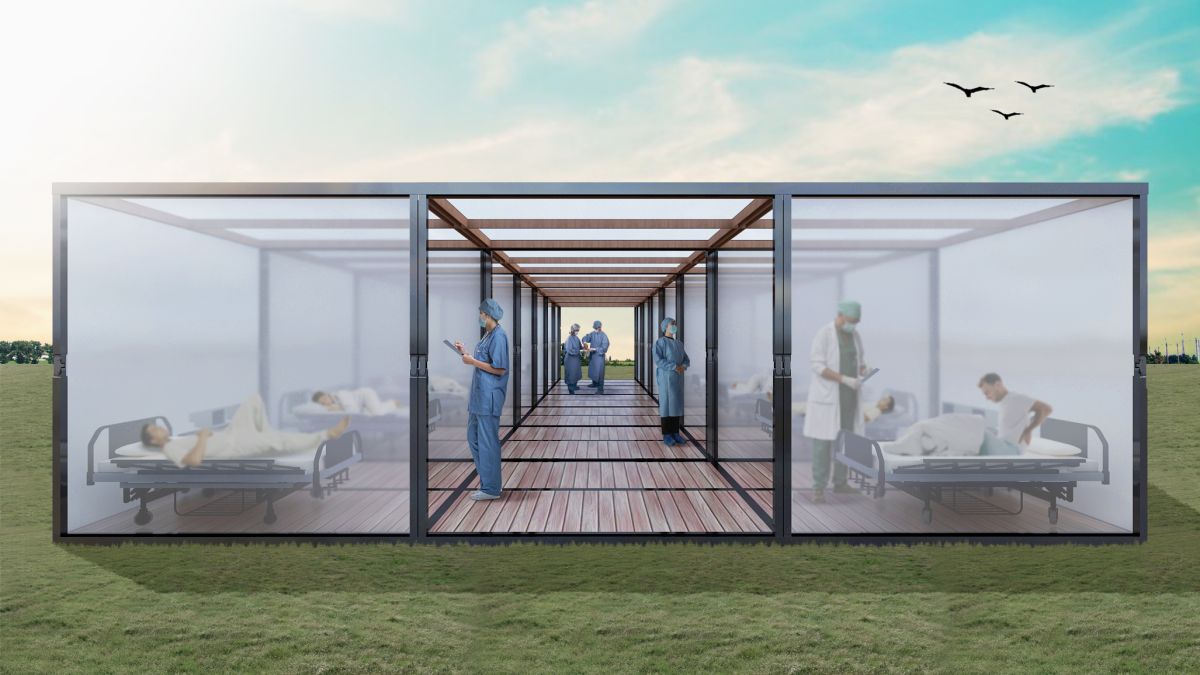 CubeX Quarantine Pavilion
As the world is plagued by the pandemic of coronavirus, hospitals around the world are reaching their maximum capacity and positive patients are being left untreated resulting in avoidable deaths everywhere.
Architects and designers all around the world are contemplating how they can contribute in battling the on going pandemic with their designs and ideas.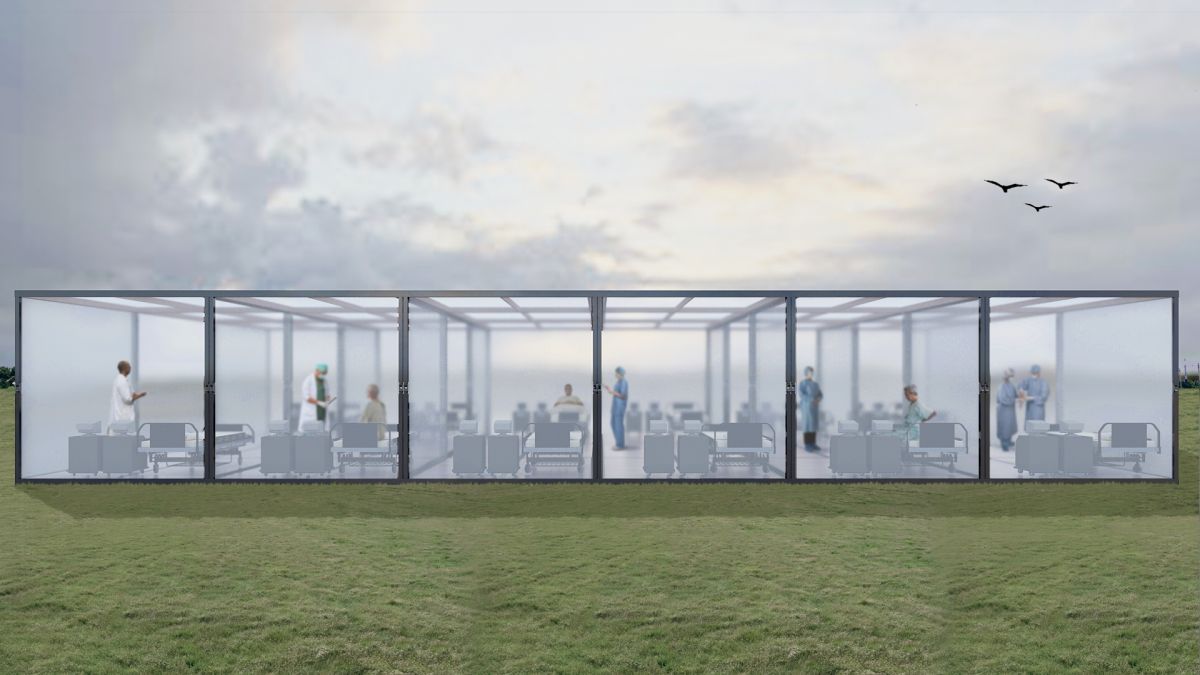 An Architect based in Delhi has proposed a conceptual design for a temporary pop-up quarantine facility that can be set up inside hospital premises and can be used to isolate or treat COVID-19 patients.
The pavilion is made up of flexible modular units that are easy to deploy and assemble on-site and therefore can provide much-needed shelter in a very short time. The design enables the addition of more modular units to the existing pavilion if the cases rise and more patients come in and removal of existing modules if the patients recovered and space is no longer needed. When the shelter is no longer required it can be easily transported to other areas of requirement.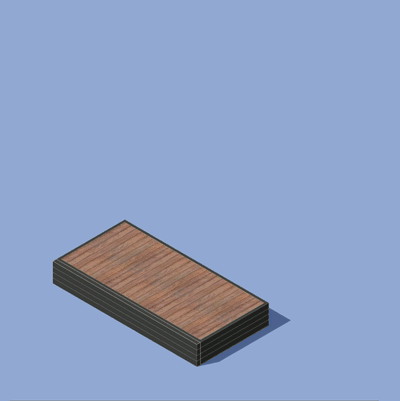 The module is made up of lightweight aluminium, wood and fabric for ease of transportation and assembly. Each unit folds flat to a size of 9′ x 4′-6″ x 1′-4″ when not in use and opens up to a size of 9′ x 9′ x 9′ when in use. Translucent/opaque fabric rolls down from the top panel to cover the module or to provide a partition between two. External panellings can also be provided from the outside wherever the fabric covering is deemed insufficient. There is also a scope in the design to incorporate electrical wiring and LED lights.
CubeX can be easily set up inside Hospital premises and can help hospitals accommodate more people and not sent them home because of no space. The pavilion can also be used in the post-pandemic world in disaster hit area where immediate shelter is required. With no requirement of skilled labour what makes the design promising is its speed, scalability and buildability.
Design is a powerful tool and an intention to contribute leading to a problem-solving design can help aid our world in recovering from the coronavirus pandemic.