Council of Architecture, India recently launched a dedicated discussion forum to enable open discussions, exchange of ideas, sharing feedbacks among professionals, students, educators and others who may be interested in architecture.
ArchitectureLive! had published an exclusive interview of the President, CoA where Prof. Gadkari shared that steps are being taken towards unifying our members, renewing the architectural spirit and sense of purpose. CoA Forum is one such step which will provide an interactive platform for discussions, sharing of ideas, feedbacks and others. The Forum is open to the fraternity of architects, students, educators and others who wish to contribute. At present the Forum is in it's BETA stage and changes would be done to make this facility more user friendly.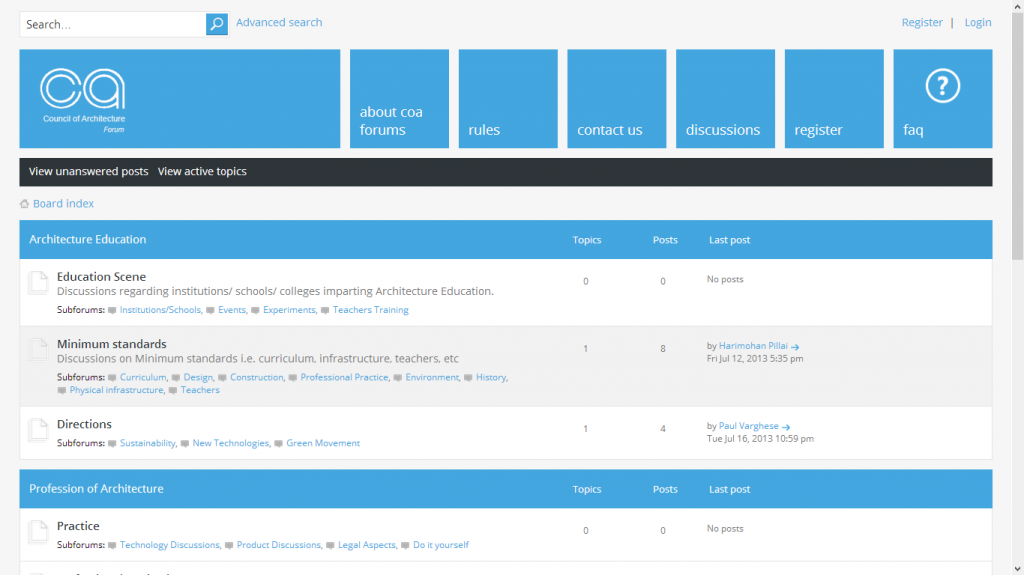 To begin with Pushkar Kanvinde will Monitor and coordinate the forum. More moderators will be soon appointed to join him. Council of Architecture has invited all people to join the forum by visiting the link below.
Link to the Forum: www.coaforum.in