Architects should be in governing positions to make decisions and take initiatives suitable for the built habitat. I revisited this statement from my college days when I came across Studio Interweave, a Gangtok-based young architecture practice with similar thinking and a proactive approach.
In a region where the profession of architecture is still in its infancy, Studio Interweave, established in 2015 by Upendra Gurung and Kailash Pradhan seeks to contribute to the evolution of their native place, recognizing the opportunities that are latent in their context. Our conversation with the co-founders introduced us to different perspectives, including the possible advantage of being based out of an underdeveloped state and the need for civic engagement.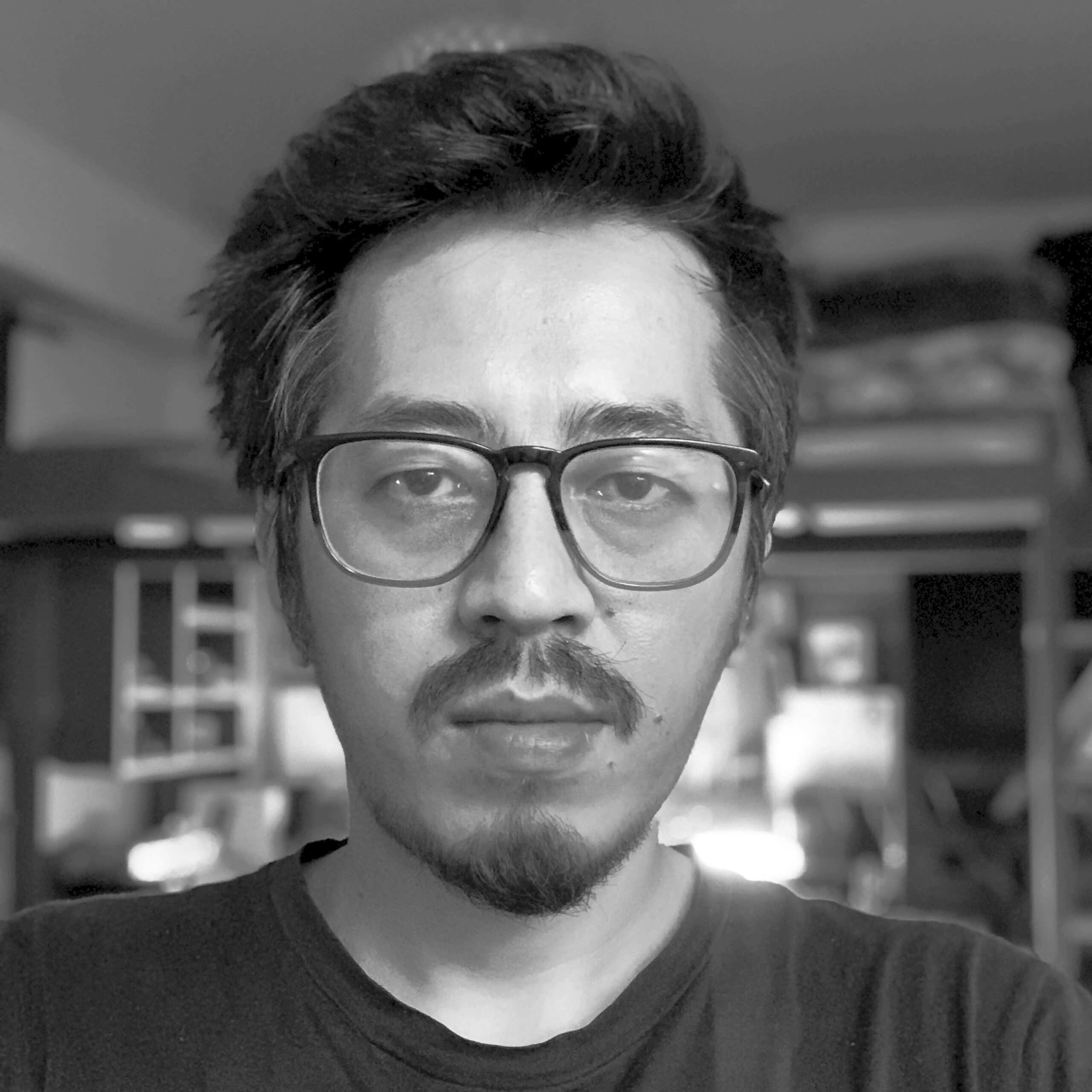 Fertile Grounds: Underdeveloped Regions
Studio Interweave was established with the vision to contribute to the evolution of the roots, in this case, a comparatively 'underdeveloped' region with a lack of professional environment. For the team at Studio Interweave, this was a challenge they chose to look at as an opportunity.
The obvious disadvantage of a lack of a professional environment is hard to operate within but can liberate us from the trappings of the professional convention.

Studio Interweave
A region still in the process of the firm establishment of the profession of architecture, Sikkim also has a weak economy and witnesses a lack of awareness of Architecture.
Awareness about the profession is growing, especially with social media and we take the economic situation as part of the context.

Studio Interweave
For the practice, overcoming low levels of technical know-how and building skills have been most challenging- something they grapple with daily. But the challenges of Gangtok being a developing region also results in the freedom to question the established worldviews, allowing finding a path the practice truly believes.
We are conscious of the fallouts of the present development model and try to be part of the solution and not the problem. If one looks at development/evolution not as a race but as a path, then 'underdeveloped' places are fertile to sow seeds.

Studio Interweave
The northeast region is considered rich in vernacular architecture and traditional building techniques. But my conversation with the practice made me realise that contrary to this belief, RCC has become Sikkim's vernacular, reflecting the changing landscape and aspirations.
We recognize the present danger of a fast degrading built environment as well as an opportunity to try and steer ourselves in a sensible direction through our practice in these changing times. It is frustrating, especially when the priority of decision-makers is dictated by short-term political gains rather than long-term vision.

Studio Interweave
Governance and the Built Habitat
This frustration with the decision makers encouraged Studio Interweave to contest the local municipal elections. The local elections were a platform to promote general awareness about the urban-built habitat and bring to light the gradually decreasing opportunity to turn the city around from unplanned and seemingly mindless development.
The public's awareness of sensible planning and active public participation would encourage positive government interventions in policies for the built habitat, thereby creating a healthy environment for architecture to flourish.
The state government, the largest employer in the state, and the corruption were also driving factors behind the studio's establishment; projects undertaken by the government are stretched to extract money from the shareholders.
The Gangtok Municipal Corporation campaign empowered Studio Interweave to take ownership and responsibility for the city and civic issues.
Fed up with this toxic environment after trying to contribute positively, we decided to stop working for the government directly, keeping our options open to pitch for proposals and participate in competitions. It's the best decision we made and has been the birth of studio Interweave.

Studio Interweave
In India, architectural competitions are under constant scrutiny for being disorganised and unfair- with political friends often bagging the contracts. According to Studio Interweave, transparency will ensure that the Government as an architectural client can strive for excellence in the projects it commissions.
A good hard look at rethinking Urban planning and making it more holistic and effective is critical, seeing the state of the cities in the country.

Studio Interweave
The Practice seeks inspiration from several cities in Latin America, such as Medellin, that have observed a transformation by having fresh and inclusive approaches since the running of architects in civic bodies.
Along with the involvement of architects in governing bodies, active public participation is also of utmost importance to achieve inclusive development sensitive to the context.
Public Participation
Studio Interweave has actively promoted this community engagement and public participation in architecture- as could be validated by their projects. Their project 'streets for people' persuaded the Government to try out a model for public consultation while planning public projects and the experience of participatory planning. Another initiative where Studio Interweave was actively involved, AS exhibition workshop Gangtok 2021, provided an opportunity for architects to interact with the public of Gangtok.
As architects, we can see the potential for Gangtok to be a very livable city and find ourselves at loggerheads with the authorities who are paralysed by mediocrity and lack of imagination. We've been trying to break this impasse by engaging with the public about urban issues, hoping to create a ground swell that translates into pressuring the government to shake them out of their stupor.

Studio Interweave
The Studio does not segregate its involvement as professionals and citizens. While this approach seems natural in Gangtok; when dealing with projects outside their context, they resort to four concepts, responsive to the programme, sensitive to the context, consistent with values of environmental sustainability and social equity, and in-depth consultation with client/stakeholders, to ensure quality in their work.
Regardless of the context, rigorous consultation with the clients forms an integral part of the conceptual and design development processes.
We also aim for generic solutions by prototyping to seek an apt architectural language for our time and place. Hopefully this steers us away from the traps of regarding design as a pastiche of visual tools and effects.

Studio Interweave
The practice focuses on the region's growth and development and has undertaken several projects impacting their society. As citizens, Studio Interweave identified the need to promote non-motorised mobility while, as architects, they proposed ropeway as public transportation in Gangtok to address this issue. Their unrealised project Sakyong-Pentong ecotourism proposal was an opportunity to define their approach to development. The Temple at Chuikhim used design to create a sense of place for a modest community project. Another unrealised project, Dimapur Craft Centre, was a public project proposed using bamboo.
They consider Charles Correa's egalitarian values and engagement with Bombay an inspiration and credit Goa-based architect Ini Chatterji, whom they collaborated with on the Reading Room project at Namchi, for introducing Red Pine timber to them.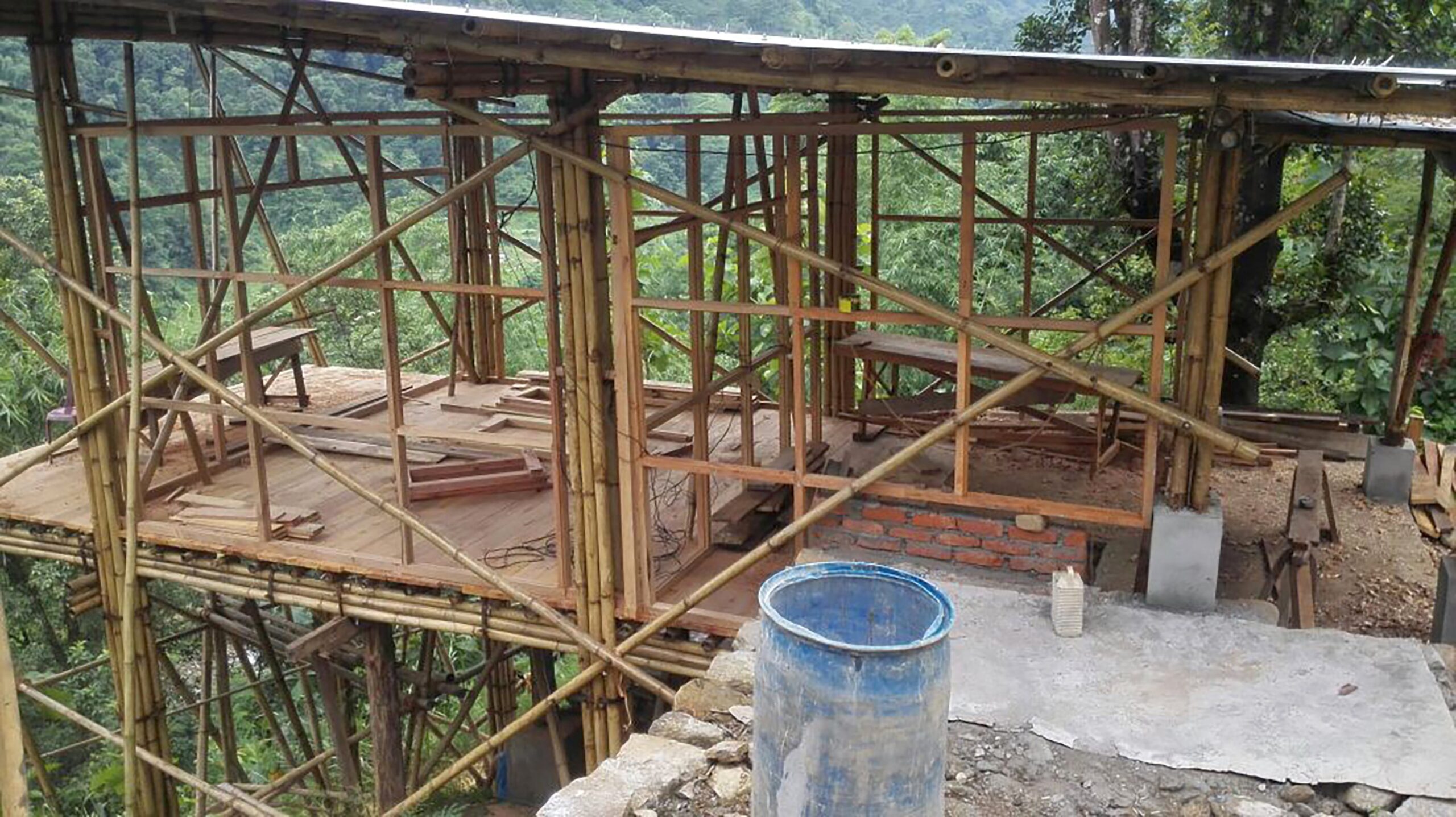 The practice is next working on the Pacheykhani initiative, a laboratory introducing a new way of living, working and building in a village near Gangtok, inspired by Auroville, which has been an inspiration for Studio Interweave's ethos.
Work-Life Balance
Along with the community's well-being, Studio Interweave also focuses on the quality of life within the studio.
Architects are considered over-exhausted, underpaid and overworked, with the profession being synonymous with long working hours. Often, we blame the over-demanding client and the resources related limitations to this. But, I wonder if the community deliberately or unknowingly encourages this over-exploitation. As an architect, Studio Interweave's conscious effort to promote a work-life balance in the studio appealed to me.
They say integrity is aligning ones thoughts, speech and actions. Our values of social equity translate into considering everyone as deserving of happiness and realising ones potential. Personal growth and exploring ones own calling [curiosity and interests] results in ones evolution, adding to the wholeness, diversity and richness of the team. When work becomes drudgery, responsibility and initiative get lost. Creating a healthy and safe learning space can prevent drudgery and elevate the working environment to be joyful and inspiring.

Studio Interweave
With unique perspectives and approaches, Studio Interweave is young in every sense. In a few years since its establishment, the practice has made a mark in Gangtok's architecture community. Their journey has had its share of challenges that they continue to deal with, but asked if they would like to change anything about it,
We'd approach it the same way: that everything, including the universe is a work in progress and we need to build the ship as we travel, keep learning from our experiences and be true to our evolution.

Studio Interweave
---
About the Practice
Established in 2015, Studio Interweave is a young architecture practice based out of Gangtok, Sikkim- a region at the frontier of traditional culture encountering the onslaught of 'development'. With a belief in public participation and civic engagement, the practice has contested the Gangtok Municipal elections. It has taken advantage of competitions to design and undertake exercises for effective public participation. Striving to take up projects with low pay, Studio Interweave stays away from the profession's image as exclusive to the urban elite.