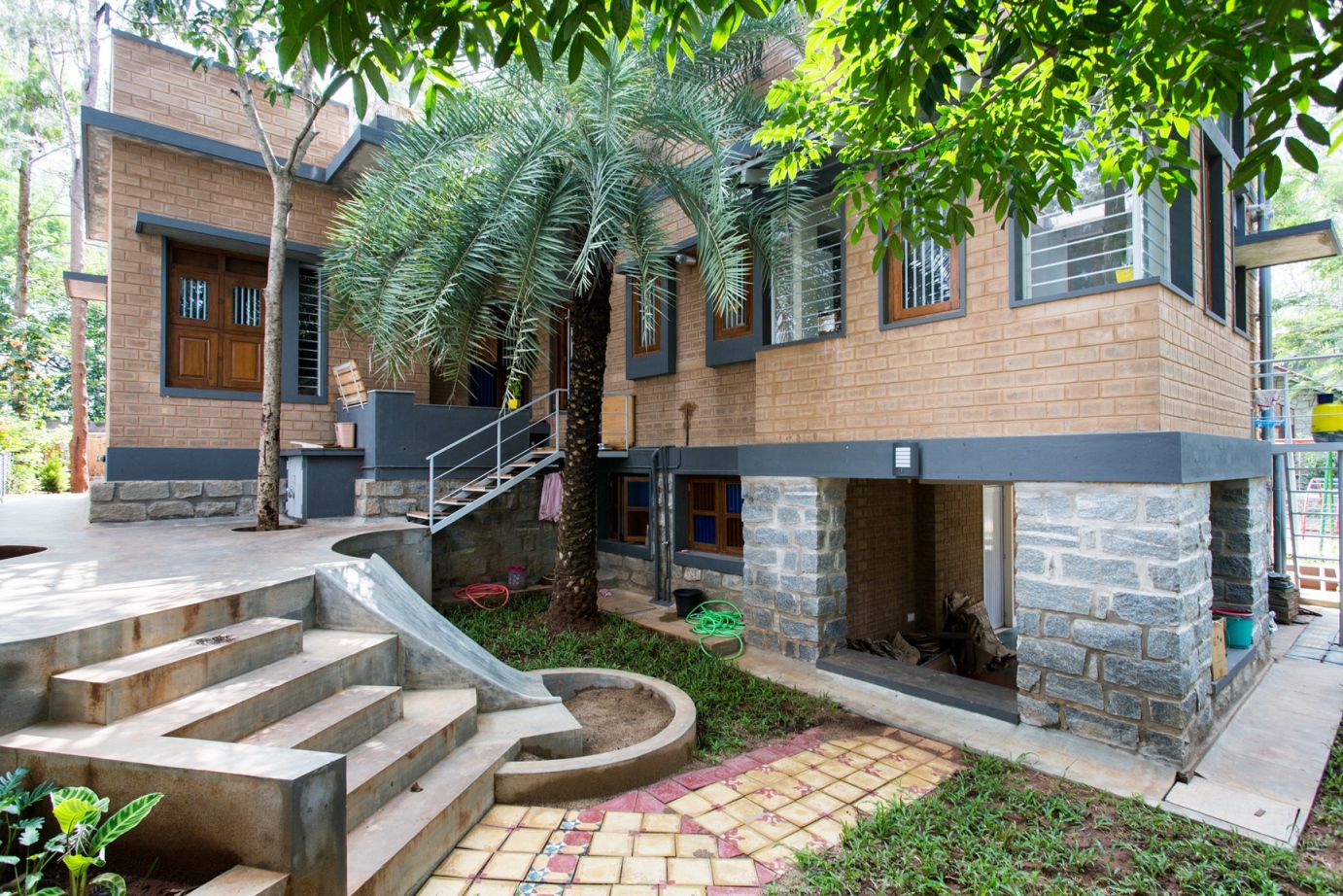 Set on a 3,750 sqft plot the 2,900 sqft home snakes around the existing trees on the site, yielding solid and void spaces in its wake. Taking advantage of the half story  grade difference the walk-out basement is well-lit and ventilated. Voids in the various levels of roofs connect the different levels and spaces in the house.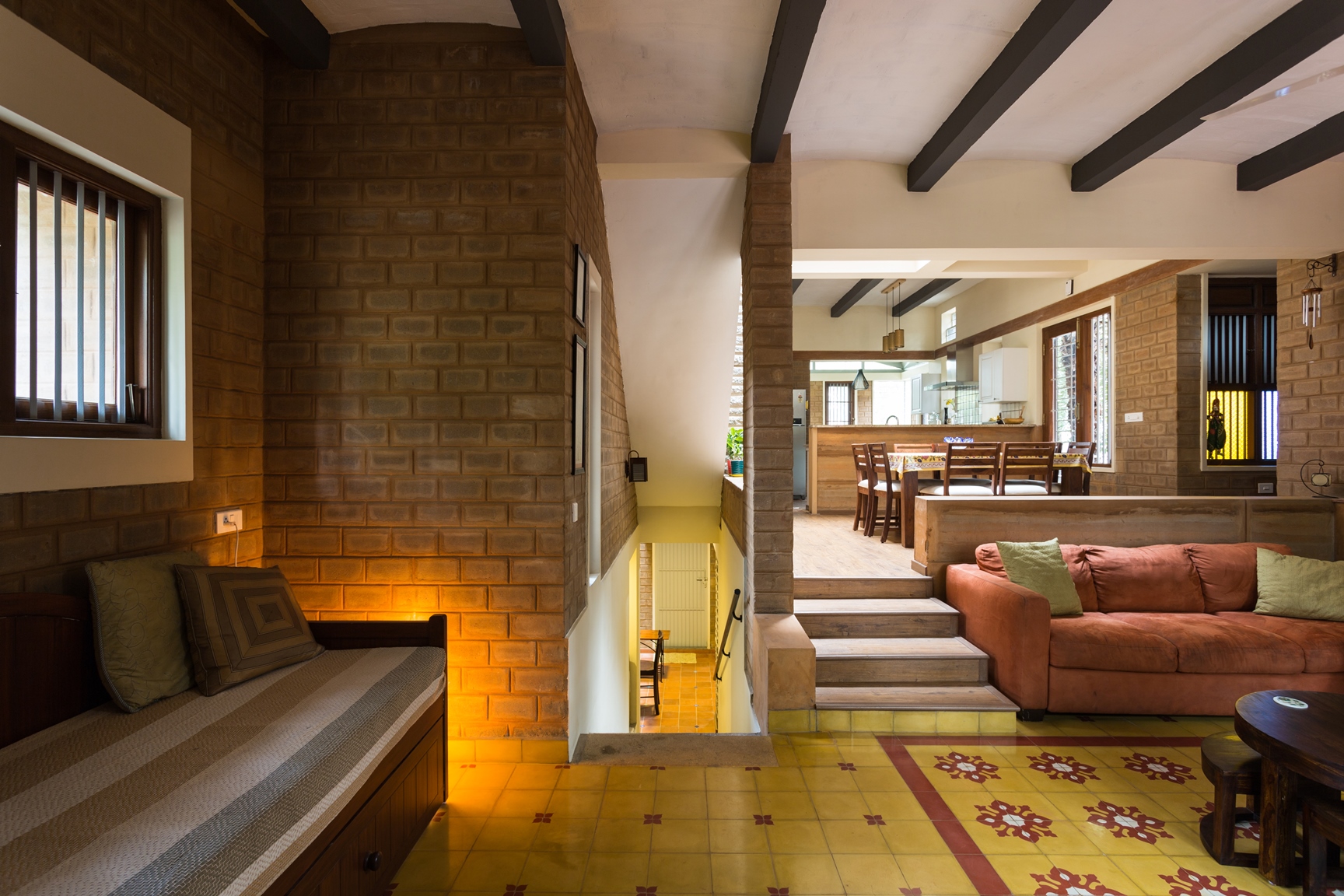 New and old finishes are brought together in perfect harmony throughout the home. Many of these were procured by the client from Karaikudi and Jaipur, including Athangudi tiles, doors/windows and the first floor wooden pillar as well as the ceramic tile inserts for the clay tile flooring respectively.
The clients' Kashmiri partition panel was used in the railings around the first floor light well and pachisi, a traditional Indian board game, was set in the tiling of the thinnai and basement floor.
This house bears testimony to the fact that both cutting edge finishes and old architectural elements, when applied to the rusticity of mud, explode into a vibrant, mutant architecture that redefines the way we look at the finished mud product altogether.