Women Architects and Modernism in India: Narratives and Contemporary practices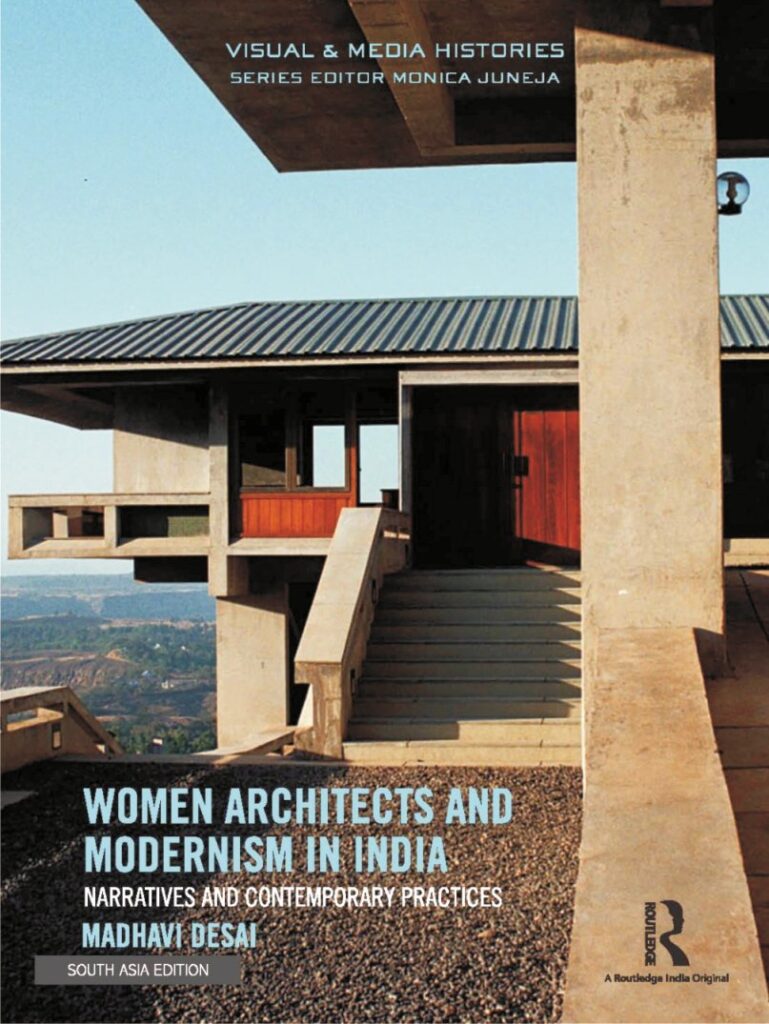 Studies on architecture in South Asia continue to ignore women in canonical histories of the discipline. This book attempts to recover the stories of the women architects whose careers nearly parallel the development of modernism in colonial and postcolonial India. Writing their experiences into the narrative of mainstream architectural history within the challenge of non-existent archives, it sheds light on seven pioneering women who broke male bastions to go beyond the traditional confines of the era from the 1940s onwards. The author also examines 28 contemporary practices to demonstrate the ways in which architectural modernism in India was shaped by the contribution of women. The book uses a format that weaves together social, professional and biographical factors into a productive account; pluralizes various concepts of design; and redefines the idea of 'work' of women through a greater range of activities, including pedagogy, mentoring and activism. Alluding to challenges faced by women, the study celebrates practices in diverse regional settings even as the designers move in transnational contexts in an increasingly globalizing India.
Extensively illustrated, and featuring drawings and photographs, this book is a milestone in the modernist narrative of South Asia and will be of interest to scholars and researchers of architecture, gender studies, modern Indian history and sociology.
Book facts:
Title – Women Architects and Modernism in India: Narratives and Contemporary Practices
Name of the author – Madhavi Desai
Name of the publisher – Routledge, Oxon (2017)
Number of pages – 408
Binding type – Hardcover
Availability – Amazon
---
Image and Text provided by Madhavi Desai